From lavish lifestyles filled with magnificent palaces, luxury yachts, palatial estates, big-spending, sprawling chateaus, private jets/helicopters, and gold pieces of furniture, to servants who take care of their every need, billionaire royals around the world have always captivated the society.
For instance, one of the very popular dynasties – the British royal family is worth millions of dollars collectively. Most of the British monarchy's fortune is derived from investments and inherited lands while the country's taxpayers also support the family through a "sovereign grant" issued by the treasury. Personally, Queen Elizabeth II's wealth is estimated at about $500 million. Though perhaps one of the longest-serving and most respected rulers in the world, she is far from being the richest royal in the world.
Despite their opulence and power, some monarchs are much more secretive about their private fortune, making the net worth estimation process tough and less precise. While the net worths of royal family members vary greatly by country, these are arguably the 10 richest billionaire royals in the world right now.
1. King Maha Vajiralongkorn of Thailand — $30 Billion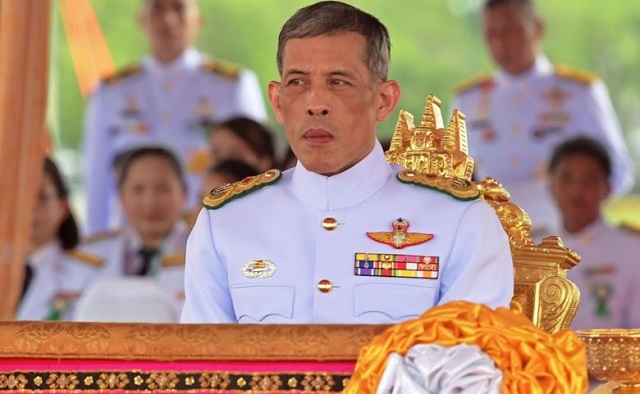 Although Saudi Arabia tops the list of wealthiest royal families, Thailand's King Vajiralongkorn is among the top richest billionaire royals with an estimated net worth of $30 billion. King Vajiralongkorn's multi-billion dollar fortune was inherited from his father, King Bhumibol Adulyadej, who reigned for seven decades and was widely revered and seen as a unifying force in the country. The late king and his family made their money from investments derived from the Crown Property Bureau which manages the property of the crown of the Kingdom of Thailand.
Vajiralongkorn, who is late King Bhumibol's only son, took over the throne following his father's death in 2016. His wealth managed by the CPB includes the world's largest cut and faceted diamond, as well as a 545-carat Golden Jubilee Diamond. More so, the monarch has over 3,000 acres of land in central Bangkok and shares in Siam Cement and Siam Commercial Bank.
In 2017, Thailand's government amended its royal property law and gave King Vajiralongkorn full control over the CPB. In other words, the royal assets will now be under the direct supervision of the monarch and classified in the same category as Vajiralongkorn's personal assets.
2. Sultan Hassanal Bolkiah of Brunei — $20 Billion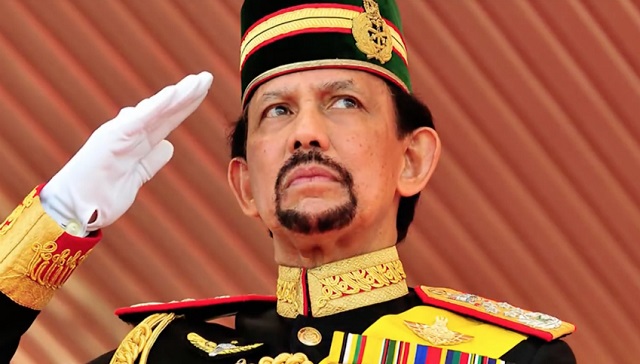 Sultan Hassanal Bolkiah's vast wealth and lavish lifestyle have made him a headliner in the tabloids for decades. Regarded as one of the world's wealthiest men with a net worth of around $20 billion, Sultan Hassanal is also currently the second-longest reigning monarch, after Queen Elizabeth II. The island of Borneo's tiny sultanate, Brunei crowned Sultan Hassanal it's 29th sultan in 1968 after his father abdicated and while the nation was still a British protectorate. The monarch also plays multiple roles as a defense minister, prime minister, and foreign minister.
Hassanal Bolkiah amassed his wealth from oil and gas development in Brunei. He also owns and operates the Brunei Investment Agency which owns nine luxurious hotels scattered across the globe. Famed for his lavish spending, the sultan of Brunei owns a slew of luxury properties. Hassanal Bolkiah spends billions on luxury vehicles, statues, yachts, casinos, and almost everything else money can buy including his $20,000 haircuts.
His 1,788-room residence Istana Nurul Iman, which costs more than $350 million is the largest palace in the world. Bolkiah has the world's largest collection of rare cars, including a gold-coated Rolls-Royce that costs around $600,000. The total worth of his car collection is said to be around $4 billion. In addition to his 500 Rolls-Royces, Sultan Hassanal's other assets include a Boeing 747, a golf course, a private zoo with 30 Bengal tigers, an extensive polo complex, with around 100 ponies and a stud farm.
3. King Salman bin Abdulaziz Al Saud of Saudi Arabia — $18 Billion
Although the Saudi royal family is notoriously private about their fortune, they can boast of a fortune estimated at no less than $1.4 trillion. The House of Saud which has about 15,000 members has existed for hundreds of years way before the founding of the oil-rich country, Saudi Arabia.
King Salman bin Abdulaziz Al who succeeded his late brother Abdullah bin Abdulaziz Al Saud in 2015, controls part of the royal family's vast wealth making him one of the reigning top richest billionaire royals. It's unclear how much of the ruling family's wealth is attributed to Salman himself, but his late half-brother and royal predecessor was worth an estimated $18 billion.
The source of King Salman bin Abdulaziz Al Saud's wealth comes from the country's state-owned natural gas and petroleum company and one of the world's most profitable oil companies – Saudi Aramco which is valued at more than $2 trillion. King Salma's family also owns a media group that includes the pan-Arab daily Asharq Al-Awsat and Al Eqtisadiah. However, most of the House of Saud's net worth is tied up in oil reserves, investments in businesses around the globe and other assets.
As one of the most influential members of the royal family, King Salman is unapologetic about his opulent lifestyle. The monarch has spent his fortune on a $500 million yacht, a $450 million Leonardo da Vinci painting, as well as a $300 million French chateau, among others. After King Salman ascended the throne in 2015, the oil-rich country began constructing a $26 billion city in his late brother's honor. However, members of the royal family are also known for their philanthropic efforts. They invest in their citizen's lives and also provide money for those in need through charitable organizations.
4. Emir Khalifa bin Zayed al Nahyan of Abu Dhabi — $15 Billion
Ruler of Abu Dhabi and President of the United Arab Emirates, Sheikh Khalifa bin Zayed Al Nahyan, was elected in November 2004. He succeeded his father HH Sheikh Zayed bin Sultan Al Nahyan, the founder of the Federation who ruled from 1971 to 2004.
While working closely with his father for many decades, Khalifa bin Zayed al Nahyan who has an estimated wealth of $15 billion amassed his fortune as the president of the UAE and the chairman of the Abu Dhabi investment authority. The latter organization is mainly dedicated to managing the UAE's excess oil reserves, estimated to be worth up to half a trillion dollars.
Besides running one of the largest sovereign wealth funds, HH Sheikh Khalifa is also known for his philanthropic deeds, donating to relief organizations and building state-of-the-art medical facilities.
5. Emir Sheikh Mohammed bin Rashid al Maktoum of Dubai — $4 Billion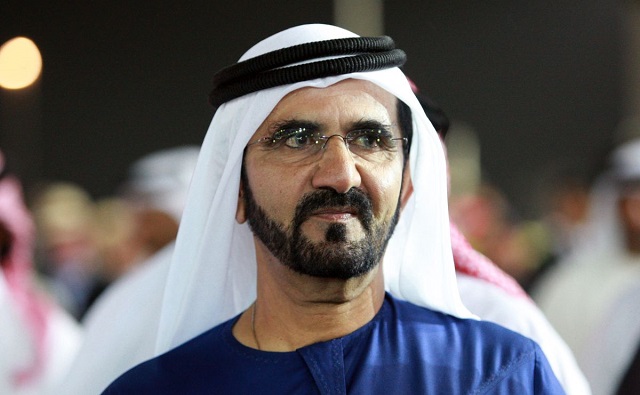 Sheikh Mohammed bin Rashid Al Maktoum is one of the most high-profile leaders in the Middle East. The monarch who is renowned for his family, large wealth, and future aspirations for the UAE ascended the throne in 2006 following his brother's death.
The Dubai royal dynasty which dates back to 1833, consists of 12 primary members and hundreds of extended family members and cumulatively, their wealth is pegged around $19 billion. As the head and richest member of the dynasty, ruler of Dubai, UAE's vice president, and prime minister, Sheikh Mohammed bin Rashid Al Maktoum has a personal fortune estimated at $4 billion.
The Sheik amassed his wealth from his majority share in Dubai Holdings and his assets with the Abu Dhabi Investment Authority, which invests in up and coming companies. The billionaire racehorse owner and keen equestrian is the founder of the Maktoum family-owned Godolphin racing stable and the owner of Darley, a thoroughbred breeding operation with operations in about six countries. Sheikh Mohammed also owns one of the world's largest yachts as well as several luxury properties in Europe.
As one of the reigning top richest billionaire royals, Sheikh Mohammed is also known for his largesse donating billions to charity. Remarkably, in 2007, the monarch spent $10 billion to establish the Mohammed bin Rashid Al Maktoum Foundation, which focuses on helping future generations in the Arab world.
6. Grand Duke Henri of Luxembourg – $4 Billion
The Grand Ducal family is one of wealthiest royals in Europe. Grand Duke Henri ascended the throne in October 2000 after his father Grand Duke Jean abdicated. The European monarch with an estimated net worth of $4 billion is one of the reigning top richest billionaire royals in the world. He has several personal investments in gold and real estate. Not considered salaries, the Grand Duke's family has been entitled to an annual grant of about $325,000 in order to carry out their regal duties since 1948.
The monarch who resides at Berg Castle is also known for philanthropy. He has been involved in several charities and is a patron for tons of organizations.
7. Prince Hans Adam II of Liechtenstein — $3.5 Billion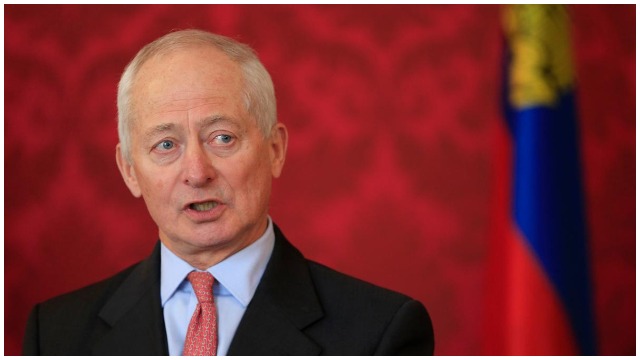 Liechtenstein is a hereditary monarchy which refers to its ruler as "Your Serene Highness". Prince Hans-Adam II assumed the throne after the death of his father Franz Josef in 1989, becoming the leader of one of the world's oldest noble families. Before his death, Fran Josef entrusted the monarchy's extensive executive powers to his young son, enabling him to run the family's vast fortune.
The Prince of Liechtenstein's fortune of $3.5 billion comes from owning the largest family-owned private wealth firm in Europe – the Liechtenstein Global Trust. A financial pundit, Hans-Adam II controls a dynastic fortune that is rooted in LGT Group, a private bank that caters to the wealthiest worldwide. From real estate to winery assets and then to forest, the Prince of Liechtenstein Foundation also has tons of lucrative investments.
The monarch who lives in a beautiful castle perched on a cliffside in the Alpine mountains owns an extravagant art collection displayed in the Liechtenstein Museum as well as two palaces in Vienna. Though he tends more toward modern art, Prince Hans-Adam II's interests in his family's collection of Renaissance masterpieces, which contains over 1,000 renowned artworks, valued at over $300 million, are solely financial.
8. King Mohammed VI of Morocco – $2.1 Billion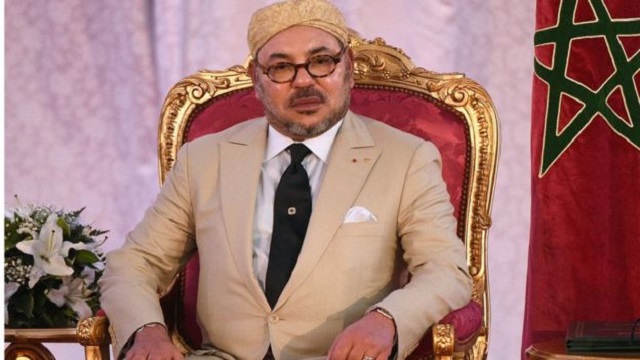 The Morrocan Royal family is headed by reigning King Mohammed VI, who is the richest monarch in Africa. He took over the reins of power in 1999 after the death of his father, King Hassan II. The Moroccan royal family's private wealth is estimated at $4-$5 billion while Mohammed VI's wealth is estimated at $2.1 billion making him one of the reigning top richest billionaire royals.
The monarch amassed his fortune mostly from investments. He controls Societe Nationale d'Investissement, a Moroccan private investment holding company. The reigning leader of Morocco also owns the largest phosphate reserves in the world and has investments in various sectors including telecom, finance, energy, transport, and mining sectors.
9. Sheikh Tamim bin Hamad Al Thani of Qatar — $1.2 Billion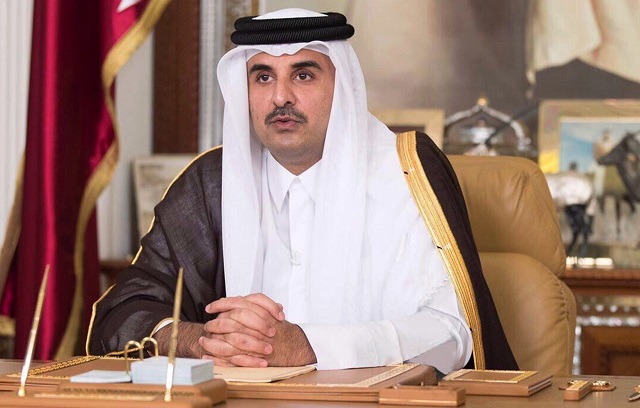 Emir Sheikh Tamim bin Hamad Al Thani is from an unbroken line of the House of Thani – a royal dynasty whose roots can be traced back to the pre-Islamic Banu Tamim tribe. The reigning monarch of the oil-rich tiny Gulf emirate took over the reins of leadership in June 2013 after his father, former emir Hamad bin Khalifa Al Thani abdicated.
Emir Sheikh Tamim bin Hamad Al Thani who is worth $1.2 billion is one of the reigning top richest billionaire royals. He also became one of the youngest emirs in Qatar's history when he assumed power at age 33. With little international profile, Sheikh Hamad's fourth son Sheikh Tamin is the eighth Emir and is largely focused on domestic issues in his home country.
His father, the former Emir of Qatar spent nearly two decades at the country's helm before stepping aside. Hamad bin Khalifa Al Thani was one of Qatar's iconic leaders and the architect of its modern revival. He had an estimated wealth of $2.4 billion, a fortune amassed from the Qatar Investment Authority, which manages the country's excess oil and gas reserves. During his reign, which witnessed massive economic, social and cultural development, Qatar grew in status among the Arab and international community.
See Also: Top 10 Richest African Billionaires
Although he had wrestled power from his father, Sheikh Hamad was considered a progressive leader and his autocratic reign was reasonably peaceful. By continuously exploiting the country's vast oil fields, discovering and tapping the world's third-largest gas reserves, he turned Qatar from a small desert backwater into a major world power. Sheikh Hamad did not just rely on income from gas and oil but invested billions of dollars in businesses including Barclays Bank, Volkswagen, Sainsbury's, and Total.
He is known for establishing one of the country's most successful business ventures and the first Arab global news network, Al Jazeera, after loaning about $137 million to support the organization. Sheikh Hamad also played an active role in developing Qatar's sports, vocally supported children's charities and encouraged education.
10. Prince Albert II of Monaco — $1 Billion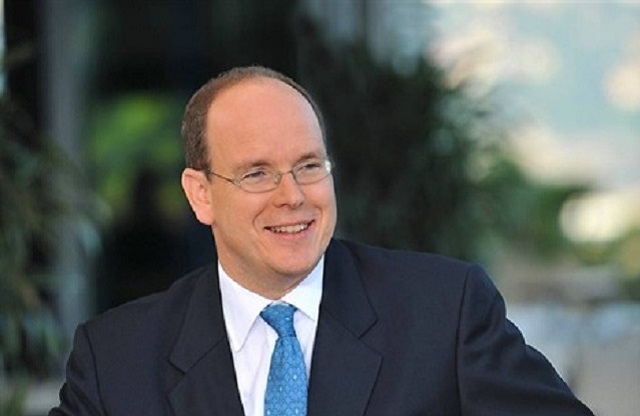 Prince of Monaco, his Serene Highness Prince Albert Alexandre Louis Pierre, rules over one of the wealthiest countries in the world, dubbed the "Billionaires' Playground". A tiny city-state on the French Riviera, Monaco is famed for its lavish wealth, resplendent events and casinos, as well as its wealthy population of which over 30% are millionaires.
Prince Albert II of the House of Grimaldi, the Monaco royal family who heads the small but wealthy nation has an estimated net worth of about $1 billion. He amassed his fortune from real estate investments in Monaco and France. Prince Albert II has holdings in the Société des Bains de Mer de Monaco, a company managing the riches of the Monte Carlo Casino and Opéra de Monte-Carlo. The monarch also owns about a quarter of the land he reigns over. Some of his other priced assets include an antique car collection and a pricey stamp collection.
One of the reigning top richest billionaire royals, Prince Albert II is also known for his philanthropy. The monarch runs the art-based American charity, the Princess Grace Foundation, and another foundation which supports sustainable and ethical projects around the world.