George Strait is an American country singer, songwriter, producer and actor. Also known as The King of Country, Strait is one of the most successful recording artists in the world with over 100 million records sold worldwide. Strait has over 60 number 1 hits making him the artist with the highest number of number 1 hits across all music genres. In addition to touring extensively, Strait earns millions annually in royalties from his numerous catalogs. The King of Country has an estimated cash flow of $320 million and an average annual salary of $20 million.
He has won multiple awards for his endeavors including multiple CMA and ACM Entertainer of the year award as well as a Grammy Award. Read on to discover more about the country legend.
George Strait's Wiki
George Harvey Strait was born on May 18, 1952, in Poteet, Texas. He was raised as a farm boy in Pearsall, Frio County where he attended the Pearsall High School. Influenced by popular acts like The Beatles, Strait became part of a rock and roll band in high school but later turned his focus towards country music.
He got enlisted in the US Army in 1971 and became part of an Army-sponsored band, "Rambling Country" at the Schofield Barracks in Hawaii. Strait was honorably discharged from the Army in 1975 after which he returned to Texas and enrolled at the Texas State University in San Marcos where he graduated with a degree in Agriculture. In college Strait joined a country band named Stoney Ridge as a vocalist and later renamed the band to Ace in the Hole.
Ace in the Hole toured in and outside Texas and soon attracted a massive local following. However, none of the band's recorded songs was able to gain much national attention. As the band's early struggling years continued, Strait earned from working on his father's ranch in the outskirts of Big Wells, Texas.
Commercial Successes
After years of getting turned down by numerous record labels, Strait was given a chance to record one song with MCA Records in 1981. The label would later sign him after the single titled "Unwound" became successful, peaking at #3 on the Billboard Hot Country charts. The single and a couple of others were succeeded by his debut album "Strait Country" which was hugely credited for its traditional country theme as opposed to the pop-influenced country popular at the time.
Strait went on to achieve more success throughout the 1980's with albums like "Strait From The Heart" which produced his first of many number 1 singles "Fool Hearted Memory". With the success of the second album, Strait was far from the average farm boy, money-wise.
See Also: Dolly Parton's Husband, Siblings, And Family
And the success only continued as he landed his first number 1 album with his third studio album "Right or Wrong". His two subsequent albums also reached #1 on the charts. All of Strait's albums released in the 1980's were certified platinum at least once.
George Straight's Continued Early Success and Net Worth
The 1990's were no different as his success surged. In 1992, Strait released "Pure Country" which would become the most successful album of his career. The album was a soundtrack to a movie of the same name which he also starred. And though the movie was considered a box-office flop, the soundtrack was the exact opposite reaching #6 on the Billboard 200 and selling over 6 million copies.
Strait enjoyed massive commercial success with the box set "Strait Out of the Box" released in 1995 which sold over 8 million copies, grossing $11 million. It is the highest selling box set in the history of country music.
See Also: World's Highest-Paid Country Musicians
"Carrying Your Love with Me" released in 1997 became Strait's first #1 album on the Billboard 200, following the release of 4 Country charts #1 albums. It sold over 3 million copies in the US.
Strait continued his success into the new millennium. Between 2000 and 2016, he has released 10 studio albums all of which have enjoyed commercial success. Strait who has an estimated net worth of $320 million has scored 13 multi-platinum, 33 platinum, and 38 gold albums.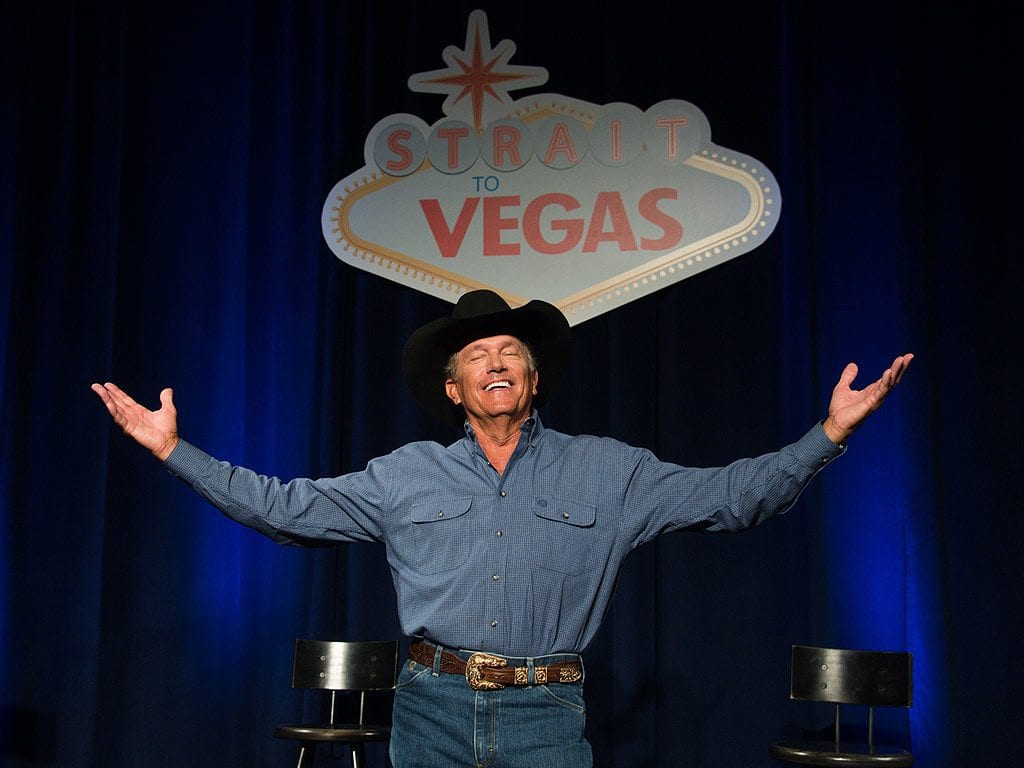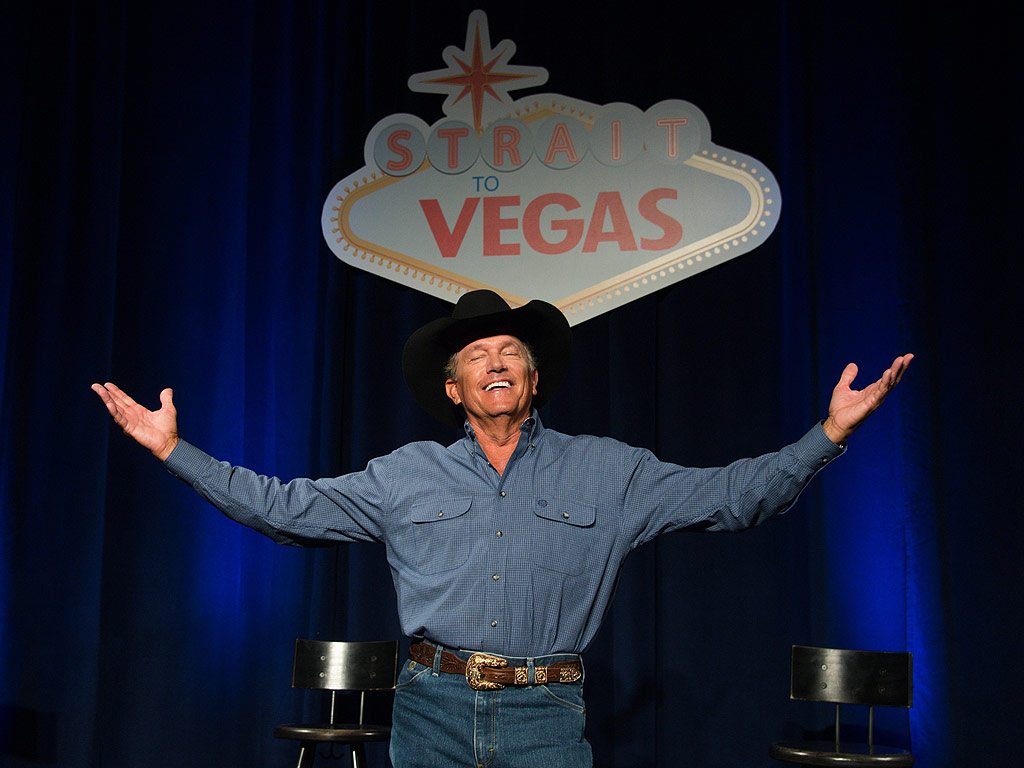 Touring And Recent Works
With over 40 decades in the music industry, Strait has shown no signs of slowing with many future projects at hand. Like his fellow countrymen, Strait banks millions from touring.
His "The Cowboy's Ride Tour" (Jan 2013 – June 2014) headlined in support of his 2013 album "Love Is Everything" grossed about $18.2 million from a single show, making it the highest grossing single show in the history of country. The tour grossed a total of $100 million from 1 million tickets sold. The huge turn up was mainly because the King of Country had announced it would be his last, so everyone anticipated a piece of the last hurrah.
Thanks to the tour, Strait earned $26 million pretax between June 2013 and June 2014 per Forbes estimates. For the year 2011, he brought in $24 million.
However, it appears The King of Country isn't done yet, he headlined a limited Las Vegas engagement dubbed "Strait To Vegas" in 2015. He landed a Vegas residency entitled "2 Nights of Number 1s" for the year 2017. His second career-spanning box set "Strait Out of The Box Part 2" was released in November 2016 exclusively on Walmart.
See Also: Garth Brooks – Wife, Daughters, And Wiki
George Strait's Wife And Children
Strait's love life has been the stuff of an old Western romance movie complete with cowboys and horses. He and his high school girlfriend, Norma, eloped to Mexico in December 1971. There, they gave birth to a daughter, Jenifer on October 6, 1972, and a son George "Bubba" Strait Jr, in 1981.
On June 25, 1986, Jenifer, aged 13, was involved in an automobile accident in which she was killed. In her memory, the family set up the Jenifer Lynn Strait Foundation, an organization that raises money for children's charities around San Antonio.
Bubba grew up and later attended the Texas A&M in College Station, of which he is a graduate. He used to compete as a roping competitor.