You are less likely to find George Clooney appearing in a movie or TV show these days but that hasn't stopped him from climbing up the ladder of celebrities wealth rankings. This has led many to wonder how George Clooney's net worth grew to over $500 million.
There are a few major reasons why the actor, despite his declining number of screen appearances continues to grow in wealth. In this article, we took a deep dive to explore how he made his money, one of which is undoubtedly from his extensive filmography with over 90 movies and TV shows. Read on to learn all about how the A-list actor made his money.
How Did He Grow His Earnings From Acting?
When you are worth an estimated $500 million, there is always a starting point. For George Clooney, he started off selling women's shoes, selling insurance, stocking shelves, working in construction and cutting tobacco after he dropped out of the University of Cincinnati where he was studying broadcast journalism.
George did not live a comfortable life working those jobs but it helped him pay his bills for some time before he veered towards acting. He got his first role as an actor in 1978, when he appeared as an extra in the miniseries, Centennial in 1978 but he struggled to get roles and did not appear in another project until 1983 when he appeared as Ron in Grizzly 11: The Concert.
Finally, in 1984, things turned for the better for George Clooney and he began to grow his net worth significantly when he began to appear as Ace in E/R. He continued to grow his earnings through appearances in several TV projects like Street Hawk, The Facts of Life, Hotel, Hunter, some of which he had a major role.
As the credits began to pile up and his filmography increased in length, so did George Clooney's net worth as he grew in popularity and began to command higher sums in salary.
After making a name for himself in Television, he veered towards a career on the big screen and his performance on the big screen in the cult classic, From Dusk Till Dawn, transformed him into a major film star.
Despite a major setback when he played Batman in Batman & Robin, George Clooney's rise to becoming a movie superstar continued, enough for him to build a filmography with over 90 movies and TV shows. With appearances in successful movies like Spy Kids, Ocean's Eleven, The Perfect Storm, O Brother Where Art Thou, Michael Clayton, and several others, his status as a film star was firmly established and he began to command a lot of money in salary, rising as much as $20 million per film with back end deals.
How George Clooney Built A Net Worth of $500 million
George Clooney's road to achieving an estimated net worth of $500 million was boosted when he established his production company, Section Eight Productions, in partnership with Steven Soderbergh. He also owns another production company, Smokehouse Pictures, in partnership with Grant Heslov.
A combination of his income through production credits as well as his salary as an actor turned George Clooney into one of the richest actors in Hollywood, owning an estimated net worth well over $100 million.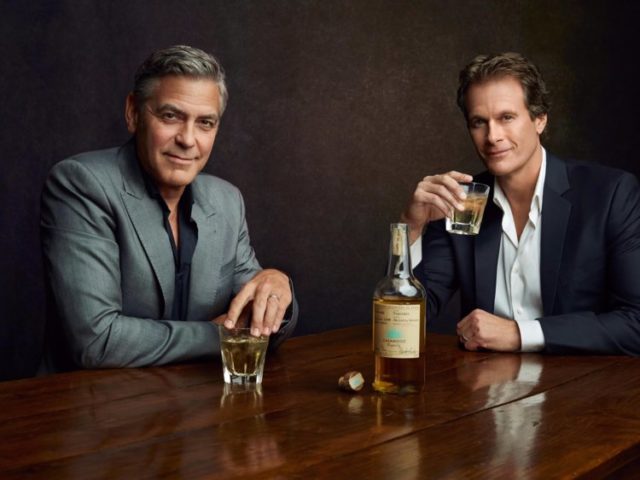 However, how he achieved an estimated net worth of up to $500 million came through his investments outside of acting. He invested in a tequila company, Casamigos, with his business partner, Rande Gerber and an unknown individual. His original investment in the company was $600,000 and the high-end tequila company grew to be very successful and both he and his partners sold the company for $1 billion to British liquor giant, Diageo.
The deal had George Clooney and his partners taking $700 million upfront and George took $233 million of it. The deal made him one of the richest actors in 2018, with $239 million in yearly income, with the rest coming from royalties for his movies and endorsements. A combination of his remaining stake in the company, his movie earnings, and the tequila investment helped George Clooney achieve an estimated net worth of $500 million.
Additionally, he has made money from endorsement deals and commercials with brands like Fiat, Nespresso, Martini vermouth and Omega. Having been ranked one of the most influential men in the world, George has been able to command large amounts of money in endorsement deals. And as much as he makes money, he is quite liberal with giving it out. He is a renowned philanthropist and once famously gave 14 of his friends $1 million each.