From the time it began airing in 2011 until it ended in 2019, Game of Thrones (GoT) won the hearts of millions of people across the globe, turning them into obsessed loyal fans. Even though the show is over, a lot of these fans are eager to know how much the financial lives of their beloved actors have changed owing to the worldwide recognition the show earned its cast. Well, it might interest you to know that while analyzing the Game of Thrones cast net worth, it emerged that both male and female primary characters on the show were well paid for every episode and have more money in the bank as proof.
Keep reading to find out what your favorite characters are worth on this list of Game Of Thrones cast net worth
Game Of Thrones Cast Net Worth Ranked From Lowest To Highest
1. BL
Best known for her role as Missandei on Game of Thrones, Nathalie Emmanuel kicked off her acting profession towards the end of the 1990s. She began in theatre before debuting on television in 2006, starring in the British soap opera Hollyoaks and later, on the big screen in the 2012 thriller film Twenty8k. Nathalie eventually gained international fame for her participation in Game Of Thrones and also earned a Screen Actors Guild Awards nomination in 2014 and 2015 for Outstanding Performance by an Ensemble in a Drama Series for the same show.
Introduced in season three of the TV show, Nathalie Emmanuel appeared as a recurring character in 15 episodes of seasons 3 and 4 and later, as one of the main characters in 23 episodes of seasons 5 to 8. For her role on the show, the actress earned $100,000 per episode which led to the increase of her net worth to $1 million.
2. Gwendoline Christie 
There are various conflicting reports about Gwendoline Christie's net worth. While Celebrity Net Worth pegs it at $3 million, another site says it is $1.5 million. Whatever the real figure is though, she is sure worth over a million thanks to her salary of around $100,000 for her role as Brienne of Tarth in Game of Thrones.
Her eyes were initially set on becoming a gymnast but a very serious injury she sustained in her spine led her to divert to acting. Consequently, she enrolled in the Drama Centre London from where she graduated in 2005 and began acting professionally in 2006. Today, she is counted among the people whose acting career gave international prominence as a result of her role in GoT.
3. Jacob Anderson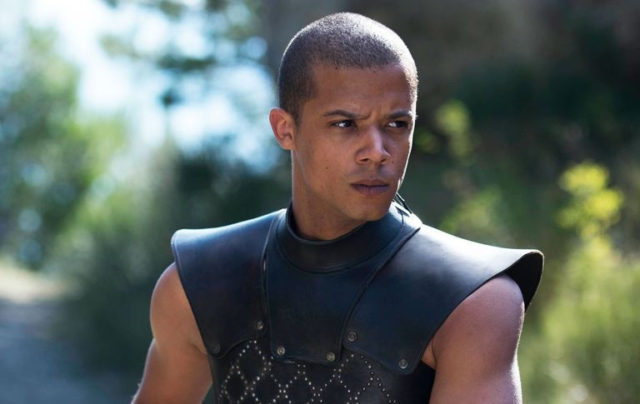 A multi-faceted entertainer, Jacob Anderson is best known as an actor for his portrayal of the character of Grey Worm in Game of Thrones for which he was nominated for Outstanding Performance by an Ensemble in a Drama Series in 2015 and 2017. He is also well-known for his roles in the series Episodes and Broadchurch. Apart from acting, Jacob is also a singer and songwriter signed with Columbia records. His net worth is said to be $3 million.
4. Iain Glen 
This prolific actor debuted on television in 1986 with the role of Scott Adair in Taggart. He is known for many roles, including Dr. Alexander Isaacs/Tyrant in the Resident Evil film series and as Ser Jorah Mormont in the Game of Thrones. The actor belongs to the category of cast members who were paid around $100,000 for their services in the latter series and has a net worth of $3 million.
5. Aidan Gillen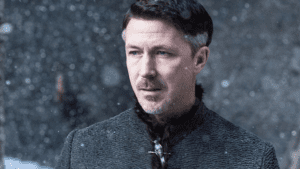 Having been active in the professional acting business since 1985, Aidan Gillen is popular for many television roles including his portrayal of Petyr "Littlefinger" Baelish in Game of Thrones. His character was prominent from the very first season but was subsequently eliminated at the end of the seventh season after appearing in 41 episodes.
For his role on the show, he was paid between $100,000 and $200,000 for each episode and currently has an estimated net worth of $4 million.
6. Carice Van Houten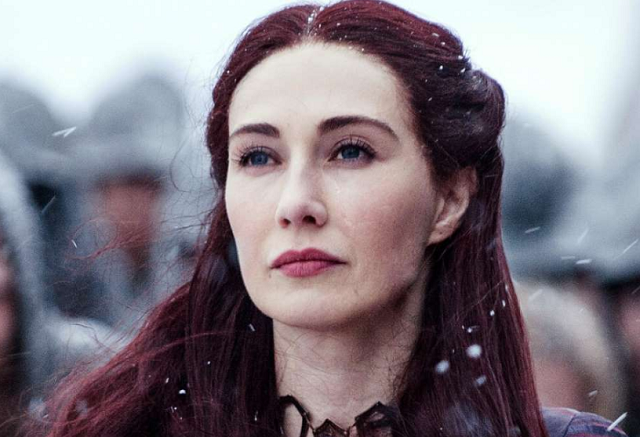 Carice is a Dutch actress and singer with a net worth of $5 million. She was already a very popular actress in her home country before her appearance on Game of Thrones. However, it was her role as Melisandre of Asshai on GoT that made her internationally known, earning her two Screen Actors Guild Awards nomination and a Primetime Emmy Award nomination.
7. Sophie Turner 
Miss Turner debuted as a professional actress in GoT where she portrayed the character of Sansa Stark. This did not only give her international recognition but also earned her a nomination for Primetime Emmy's 2019 Outstanding Supporting Actress in a Drama Series.
For her role in the series, Sophie was paid $175,000 per episode, which is far less than what her co-stars below made but not bad for a starter. Besides, the amazing actress while speaking during an interview with Harper's Bazaar said she does not mind the unequal pay given that the other stars have a different scope of work and storyline from her. Her salary added a lot to her net worth, taking it up to an estimated $6 million.
8. Maisie Williams 
Like Sophie, who is her sister on the show, Maisie Williams' professional acting debut was in Game of Thrones. For her excellent portrayal of the character of Arya Stark, which is probably the fiercest character on the show, she won three awards, including an EWwy Award, the Portal Award, and a Saturn Award. Maisie was also nominated in 2016 and 2019 for Primetime Emmy's Outstanding Supporting Actress in a Drama Series.
She was also on a salary of $175,000 for an episode and currently has a net worth estimated at $6 million.
9. Alfie Allen 
Alfie has been in the acting business since 1998, appearing in a number of films and television series but he is best recognized for playing the role of Theon Greyjoy in Game of Thrones. His participation in the show has earned him 8 nominations for different awards including an Empire Hero Award and a pending 2019 Primetime Emmy Award nomination for Outstanding Supporting Actor in a Drama Series. He appeared in a total of 46 out of the 73 episodes of the show and was paid a salary of $300,000 per episode of the last two seasons. This helped him achieve a net worth estimated at $6 million.
10. Lena Headey 
Lena was already a famous actress before she was cast as Cersei Lannister on Game of Thrones. Her first appearance in a film was in the 1992 British mystery drama film Waterland and this was followed by continuous roles in both films and on television before she eventually hit it big with her lead roles in the 2005 and 2006 films The Brothers Grimm and 300 respectively.
Headey's popularity later went international due to her role on the super-popular television series, Game of Thrones for which she has been nominated five times for a Primetime Emmy Award and once for a Golden Globe Award. In addition to the increased fame that came with her role, Lena's financial status also changed for the better as her net worth grew to $9 million following the renegotiation of her salary to $500,000.
11. Kit Harington 
A 2008 graduate of the Royal Central School of Speech & Drama, Kit started off his professional acting career in the National Theatre and West End while still a drama student. His rise to prominence is a function of his role as Jon Snow in HBO's Game of Thrones for which he earned two Emmy nominations in 2016 and 2019.
When he was first cast in the role he played on the series, Kit and other main actors signed a contract agreeing to a nominal rate but in 2014, he renegotiated his contract for the fifth and sixth seasons together with some other actors and this led to the increase of his salary to $300,000 for each episode. Prior to the beginning of the seventh season, he was able to renegotiate his pay again and this time, it went up to $500,000 per episode. This contributed to the rise of his net worth to $12 million.
12. Emilia Clarke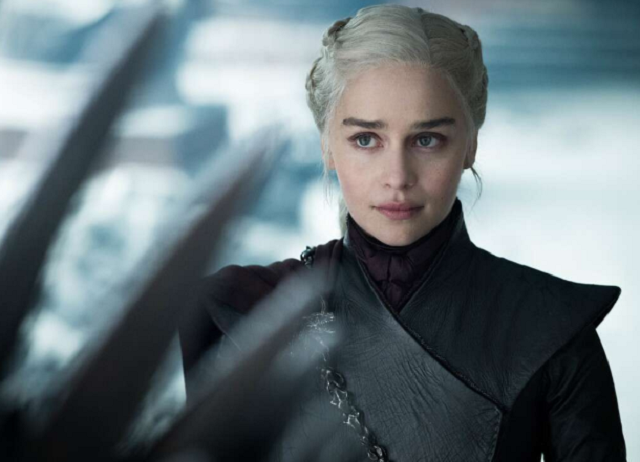 This actress is a former student of the Drama Centre London. She had appeared in several play productions before her big-screen debut in a 2012 short film titled Shackled. Thereafter, Emilia made her television debut with a guest appearance in one episode of Doctors in 2009. Following her participation in Game of Thrones, the actress achieved international popularity with her breakthrough lead role as Daenerys Targaryen on the show and also received wide acclaim as well as four Primetime Emmy Award nominations.
She was among the actors who renegotiated their pay to $500,000 per episode in 2017 and the actress, no doubt, made millions of dollars from the show considering the fact that seasons five through seasons eight comprises of 33 episodes. As such, it is no surprise that her net worth is estimated at a whopping $13 million, part of which also came from Emilia's campaigns with big brands such as Dolce & Gabbana, among others.
13. Peter Dinklage
Actor and producer Peter Dinklage was a student of Bennington College where he studied acting and starred in a number of stage plays. He appeared in his first film in 1995 and had his major career breakthrough eight years after in the 2003 comedy-drama The Station Agent. Peter was cast as Tyrion Lannister in Game of Thrones and his outstanding performance earned him worldwide praise in addition to three Primetime Emmy Awards out of seven nominations as well as one Golden Globe Award in 2011.
Like Nikolaj, Peter Dinklage was also paid $500,000 per episode of the show, becoming the second richest Gane of Thrones actor with an estimated net worth of $15 million.
See Also: How Eddie Murphy Achieved a Net Worth of Over $100 Million 
14. Nikolaj Coster-Waldau 
A 1993 graduate of the Danish National School of Performing Arts in Copenhagen, Nikolaj Coster-Waldau began his acting career on stage the same year he graduated. Without wasting much time, he moved over to films the following year and luckily had his breakthrough in the Denmark film industry with his very first movie, Nightwatch. He continued his acting career in Denmark until 2001 when he made his U.S film debut in the war film Black Hawk Down where he played Gary Gordon, recipient of a medal of honor.
In 2011, his fame went far and wide following his role as Jaime Lannister in Game of Thrones for which he was nominated for the 2018 and 2019 Primetime Emmy Award for Outstanding Supporting Actor in a Drama Series. For his role on the show, Nikolaj earned $500,000 for each episode and this puts him on top of Game of Thrones cast net worth list and the richest among other actors on the show with a net worth estimated at $16 million.