Gabrielle Dennis is an American actress who also doubles as a comedian. Considered as a veteran in the business, Gabrielle began her career as far back as the '90s, stunning TV audiences with her undeniable talent on screen.
Now best known for her appearances in television series over the years, Gabrielle has become one of the highly respected Hollywood stars, having built quite a large fan-base who adore her skills.
Biography
Gabrielle Dennis was born on the 19th of October, 1981 in Cincinnati, Ohio, USA. The identities of her parents has not been revealed but we do understand that from a young age, she was a bright lady who showed signs that she would excel in the arts. In fact, it has been reported that Gabrielle began to get training as a singer, actress and dancer right from when she just 4 years old. Apparently, she had always known she would grow to become a star in Hollywood and worked hard towards achieving that.
Gabrielle was just about 9 years old in 1990 when she was chosen to make an appearance in A Mom For Christmas, a television drama. Her appearance in the drama at that young age is one of the things that has given her enough confidence in her ability to achieve great things as an actress.
While still a young girl, Gabrielle got the chance to travel to Washington DC where she started appearing as a regular co-host on "Teen Summit", an award-winning teen talk show at the time. She co-hosted the show from 1998 to 2000. Eventually, the young woman gained admission to the Howard University and studied TV Production and Theater at the institution. The training she got at Howard University would go on to help her a great deal as her career took shape.
Gabrielle soon began appearing in several television shows, building a fan-base of teeming admirers who followed her every move on TV. Some of her noticeable works include the 2006 sketch comedy series, The Underground. She has also had a role in Campus Ladies, a sitcom in which she played Lena. However, her biggest works on TV for which she is now best known include Blue Mountain State, The Game and Rosewood. In 2018, Gabrielle played Whitney Houston in The Bobby Brown Story, a BET miniseries which earned her quite a lot of praise for her acting.
Over the years, Gabrielle has established herself as a versatile actress who can interpret virtually any role that is flung her way.
5 Important Facts You Need To Know About Gabrielle Dennis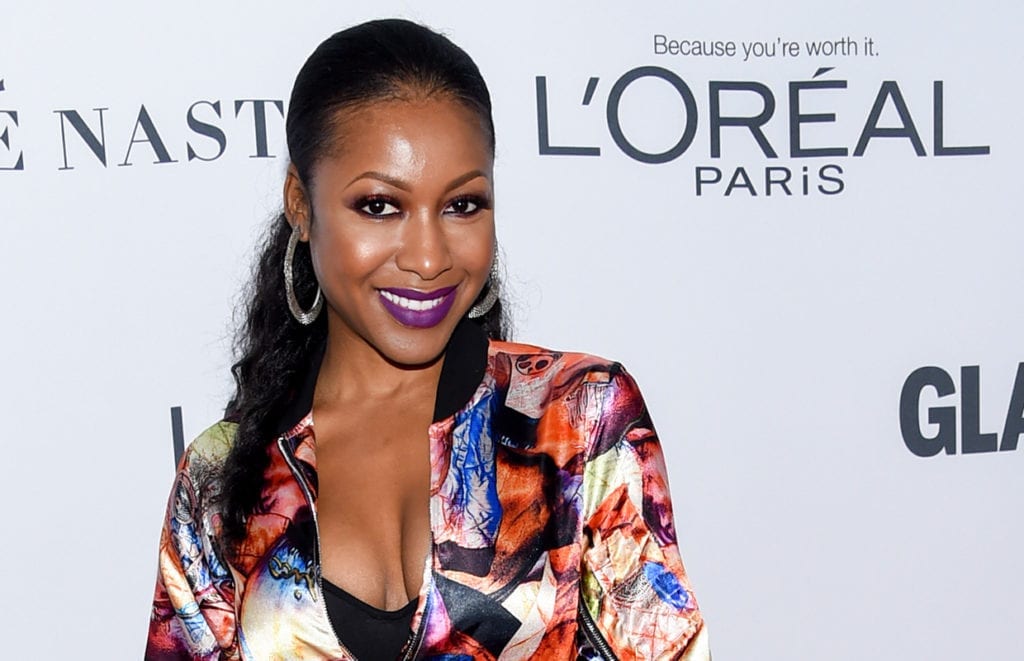 1. She Performs Stand-up Comedy with Her Many Acting Jobs.
Gabrielle Dennis is not just an actress, she is also a comedian. The woman has proven over time that she is super-talented in more just one field of entertainment. As a gifted rib-cracker, she performs as a stand-up comedian at comedy gigs and shows around the United States.
Reports show that Gabrielle is well known in Washington DC and Los Angeles as a stand-up comedian.
2. Gabrielle has Produced Her Own Film
Gabrielle has spent most of her career acting in television series and films but she has also written scripts and produced her own film too. The first project she worked on as a Writer and Producer was the 2014 short film, A Super Secret. The movie went on to gain quite some buzz and was hailed on the indie festival circuit.
3. She is an LGBT Advocate
Apart from being an actress and entertainer, Gabrielle Dennis is also an advocate for the LGBT community. The actress has lent her voice to the cause of the bisexuals, lesbians, transgenders and the gay people around America calling for equality for everyone. It is currently not clear if she is just an advocate for the LGBT community or if she is also a part of the community.
Read Also: Tiffany Brissette Bio, Net Worth and Other Interesting Facts About The Actress
4. Her Net Worth
Having won ample roles to appear in many movies and television series over the years, Gabrielle Dennis has been reported to have accumulated quite a fortune with her craft. Celebrity wealth calculators have pegged her net worth at about $2 million.
5. Her Body Measurements
Gabrielle stands at 5 feet 2 inches in height and weighs about 57 kg. Her chest size is recorded to be 35 inches, waist size is 25 inches and her hip size is 36 inches.