Gabrielle Dennis is an American actress who also doubles as a comedian. Considered as a veteran in the business, Gabrielle began her career as far back as the '90s stunning TV audiences with her undeniable talent on screen. Now best known for her appearances in The Underground, The Game, Rosewood, and Luke Cage, Gabrielle has become one of the highly respected Hollywood stars. More so, by working as the host of several shows including BET's Teen Summit, as well as providing soundtracks for TV shows, she has built quite a successful career in the entertainment industry.
Facts About The Actress
1. Gabrielle Dennis Began Receiving Performing Arts Training at The Age of 4
Gabrielle Dennis was born on the 19th of October, 1981 in Cincinnati, Ohio, USA. The identities of her parents have not been revealed but we do understand that from a young age, she was a bright lady who showed signs that she would excel in the arts. In fact, it has been reported that Gabrielle began to get training as a singer, actress, and dancer right from when she just 4 years old. Apparently, she had always known she would grow to become a star in Hollywood and worked hard towards achieving that.
After completing her high school education at Hughes High School and The School for Creative and Performing Arts, Gabrielle Dennis gained a scholarship to study at Ohio State University. She eventually turned down the admission following her decision to move to Washington DC, where she would start hosting BET's Teen Summit. Subsequently, she studied TV Production and Theater at Howard University. The training she got at the institution would go on to help her a great deal as her career took shape.
2. She Has Achieved More Success on TV than on the Big Screen
Gabrielle was just about 9 years old in 1990 when she was chosen to make an appearance in A Mom For Christmas, a television drama. Her appearance in the drama at that young age is one of the things that has given her enough confidence in her ability to achieve great things as an actress. While still a young girl, Gabrielle started appearing as a regular co-host on Teen Summit, an award-winning teen talk show at the time. She co-hosted the show from 1998 to 2000.
Soon after, she began appearing in several television shows, building a fan-base of teeming admirers who followed her every move on TV. Some of her noticeable works include the 2006 sketch comedy series, The Underground. She has also had a role in Campus Ladies, a sitcom in which she played Lena. Gabrielle Dennis then rose to prominence in the film industry after landing roles in The Game (2008-12) and Blue Mountain State (2010), which are now ranked among her biggest works on TV.
In 2015, Dennis rose to superstardom following the perfect execution of her lesbian character Pippy in 44 episodes of the American police procedural drama series Rosewood. She then moved on to portray Candice Peña in Insecure and Briana Harrelson in S. W. A. T before being cast in the main role as Tilda Johnson in Luke Cage in the year 2018. In the same year, she played Whitney Houston in The Bobby Brown Story, a BET miniseries which earned her quite a lot of praise for her acting.
Her amazing acting talent can further be seen in My Name Is Earl (2008), Politics of Love (2011), Holly's Holiday (2012), Baby Daddy (2014), Black Coffee (2014), Call Me King (2014), My First Love (2015), Bones (2015), and American Soul (2019).
Over the years, Gabrielle Dennis has established herself as a versatile actress who can interpret virtually any role that is flung her way. As a result, she gained a nomination in the 2013 NAACP Theatre Awards for Best Ensemble in The Cell Block 7, and the NAACP Image Award for Outstanding Actress in a Television Movie, Limited-Series or Dramatic Special for her role in The Bobby Brown Story.
3. Gabrielle's Versatility in the Entertainment Industry Means She Has Diversified Income Sources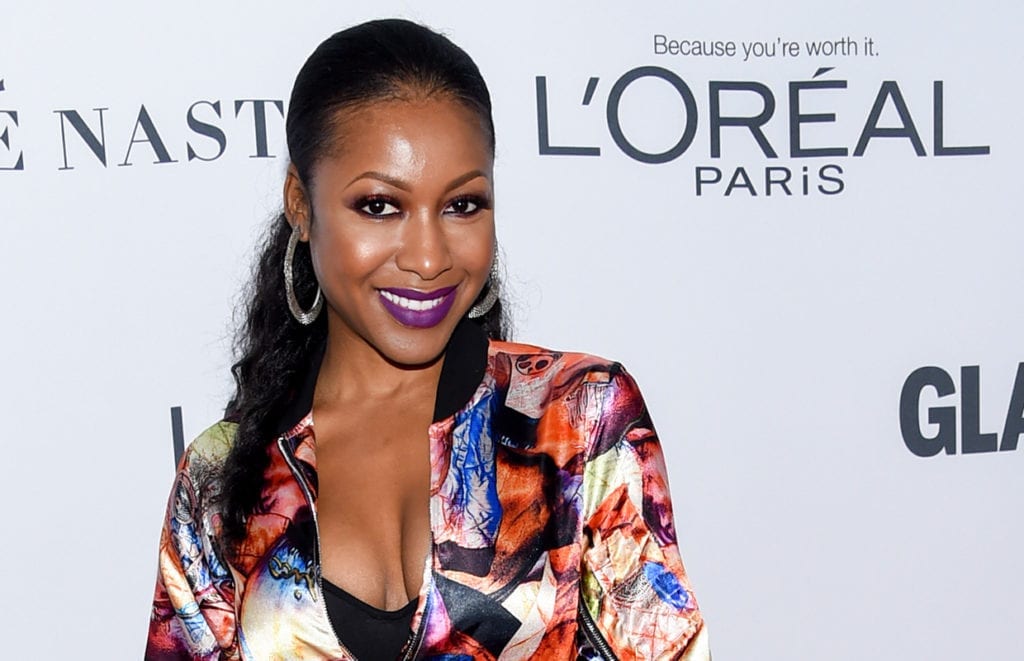 Having won ample roles to appear in many movies and television series over the years, Gabrielle Dennis has been reported to have accumulated quite a fortune with her craft. Her net worth is estimated at about $2 million.
No doubt, her career as a comedian has made significant contributions to her overall wealth. As a gifted rib-cracker, she performs as a stand-up comedian at comedy gigs and shows around the United States. Reports show that Gabrielle is well known in Washington DC and Los Angeles as a stand-up comedian. In 2019, she was among the African-American female comedians who were selected as the main cast of HBO's A Black Lady Sketch Show. Following the premiere of the show on August 2nd 2019, the multi-talented actress performed comedy sketches alongside the show's executive producer Robin Thede, Quinta Brunson, and Ashley Nicole Black.
Even though Gabrielle has spent most of her career acting in television series and films, she has also written scripts and produced her own film too. The first project she worked on as a Writer, Director, and Producer was the 2014 short film, A Super Secret. The movie went on to gain quite some buzz and was hailed on the indie festival circuit. She then moved on to serve as the producer of Slinging Mud (2009), My First Love (2015), and Call Me King (2017).
The comely comedian has additionally showcased her singing prowess by providing the soundtracks for The Marc Pease Experience; one episode of Luke Cage; and equally an episode of Rosewood, with the latter earning her a Guild of Music Supervisors Award nomination for Best Song/Recording Created for Television Song.
4. She Has Been Plagued By Gay Rumors
The NAACP Image Award nominee has been reticent about divulging details of her personal life to the public. As such, she has been a victim of several relationship hoaxes over the past years. First, she was rumored to be gay, after portraying her gay role of Pippy in Rosewood with precision. Even though Gabrielle Dennis is an advocate for the LGBT community, and has lent her voice to the cause of the bisexuals, lesbians, transgenders, and the gay people around America calling for equality for everyone, reports have it that she is not gay in real life.
Secondly, The Game actress has been linked to her Insecure co-star, Sarunas J. Jackson after she shared a picture of herself and the actor on her Instagram. It happened that the photo was taken on the set of the hit series and nothing serious occurred between the two. Currently, Dennis is reportedly single and unmarried.
5. She Has an Incredible Body Measurement
Gabrielle Dennis is a beautiful young woman who stands at a height of 5 feet 5.5 (1.66 m) and weighs about 57 kg (126 lbs). Her bust is recorded to be 35 inches, waist size 25 inches, and her hip size as 36 inches.