American funny man Gabriel Iglesias is one of the country's most loved stand-up comedians. Popularly known by his stage name Fluffy, he has garnered huge fame through his comic TV show I'm Not Fat…I'm Fluffy. A commercially viable voice actor, writer, and producer, he began his comic career in 1997 and has appeared in several comedy shows as well as movies. As a result of his outstanding performances, Gabriel has recorded a good number of awards in his name including the Beacon of H.O.P.E and Key to the City of Texas awards.
Iglesia's whose comedy style involves a lot of satire and surreal humor never loses a chance to take a dig at his weight which at some point was as high as 202 kg. He has consistently over the last ten years been ranked among the top ten wealthiest comedians in the United States.
Iglesias Is One Of Americas Most Bankable Comedians
As they say, laughter is the best medicine, but at the same time, good laughs don't come cheap. Over the last decade, very few American comedians have had the kind of hectic tour schedule that Iglesias has had. It was so hectic that he was advised to slow down so he could make out time to cut down on his weight. These years of hard grind have paid off eventually but it was not always this rosy.
At the beginning of his comedy career in 1997, Iglesias struggled to pay for his rent and was evicted on multiple occasions. Things eased off a bit when he started performing stand up comedy at various clubs and shows around his neighborhood. He won the heart of his fans through his witty and funny comic lines. A few years later, in 2000, he starred in the Nickelodeon sketch comedy series All That alongside Nick Cannon and Amanda Bynes.
He has earned a substantial part of his income from stand up comedy shows over the years. He featured as a contestant in the NBC show Last Comic Standing in 2006. He hosted a comedy show Gabriel Iglesias Presents Stand Up Revolution on Comedy Central from 2011 to 2014. His other comedy shows include I'm Not Fat…I'm Fluffy, Just For Laughs, Live at Gotham, Fluffy Breaks Even, and Double Dave. In 2019, he released the comedy special Gabriel Fluffy Iglesias-One Show Fits All which earned him a nomination for the People's Choice Award for Favorite Comedy Act.
Asides from comedy, Gabriel has equally done a great job as an actor and has starred in several films and TV series. He has also provided the voice for several characters in animated comedy series such as Family Guy, Blazing Samurai, Magic Mike XXL, EL Americano: The Movie, and Smurfs: The Lost Village.
In the last decade, Iglesias has become a fixture on Forbes ranking of the Top 10 best-paid comedians, with the exception of a few years (between 2015 and 2017). To buttress just how hard he has worked, in 2018 he performed a mind-boggling 136 times on stage, most of these gigs were sold out. That year alone made $20.5 million. His three projects deal with Netflix also bolstered his earnings. These three projects include two stand-up specials and a TV series titled Mr. Iglesias. In 2019 he raked in an impressive $22 million most of which still came in via gate receipts fro his hectic often month-long touring schedule.
He is currently enjoying a lavish lifestyle and has earned a fortune from his comedy career. The comedian currently has a net worth of $40 million and also generates an average of $20 million annually from his shows, tours, and other business endeavors.
His California residence in the Signal Hill area is said to have cost him $1.5 million. An avid car lover, Gabriel Iglesias has quite an impressive collection of expensive automobiles worth around $4 million.
The Comedian Is A Family Oriented Man
When Gabriel Iglesias was diagnosed with Type II diabetes, mainly a resultant effect of his near obesity, one of the reasons he made lifestyle changes was because he was desperate to remain in the life of his loved ones. Born on the 15th of July 1976 in San Diego, California in the United States, Gabriel was born to Mexican-American parents Jesus Iglesias and his wife Esther P. Mendez. The youngest of six children, his family has been a central theme of his jokes and career.
Gabriel Has Been Dating actress Claudia Valdez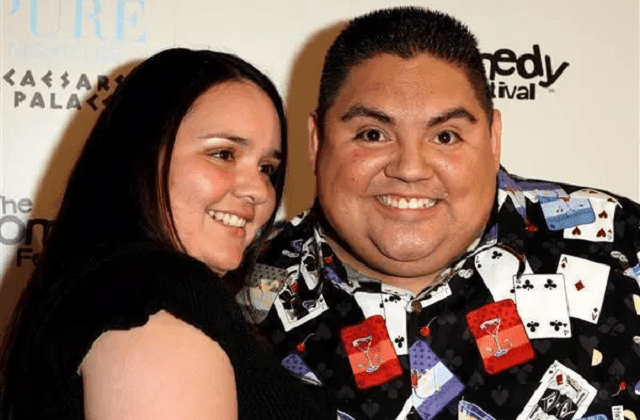 In addition to his burgeoning career, Gabriel Iglesias is also successful in his love life. Although the comic star is yet to tie the knot with anyone, he is dating an actress named Claudia Valdez. Claudia is popular for her appearance in the 2010 movie Monsters. The couple had first met in 2008 and have been in a committed relationship for over a decade. Initially intent on not disclosing her identity, slowly it became obvious (after paparazzi tracked him) that he had a significant other in his life.
They were first spotted together as a couple at A Wish for Animal Benefit at Laugh Factory. When Iglesias was diagnosed with Type II Diabetes, and his Doctors told him he had just two years to live Claudia was one of the reasons he pulled through. He spent most of the year 2017 off stage, re-evaluating his life choices and recovering from a bout of depression and alcohol abuse.
He Has A Step-Son With Whom He Shares A Close Bond
As at the time Gabriel met Claudia in 2008, she already had an 11-year-old son Frankie from a previous relationship. As their love evolved, Gabriel has assumed a more prominent role in his upbringing and has filled the void of a father in his life. Nothing is known about the boy's biological father.
Just to shed more light on his relationship with Frankie, he once tweeted that he doesn't intend to have any other son. Now, whether that's a joke or not, time will tell. One thing is certain, this stepson sure does mean a lot to him. The Iglesias household currently resides in the Whittier City of California.