Furious Pete is something of an enigma. He is a world-renowned competitive eater, bodybuilder, and a YouTuber who has amassed a huge following by simply shining a light on his personal journey of hope, recovery, and adventure. He has leveraged his ever-growing fame to create thriving businesses and author a book teaching people how to do the same. While his path to success might seem unconventional, Furious Pete's net worth is proof of how well he has done for himself despite the odds vehemently stacked against him.
What Is Furious Pete Most Known For?
It's hard to imagine one person being a bodybuilder, a fitness model, and record-holding competitive eater at the same time, but Pete has managed to combine these seemingly exclusive skillsets, and excellently too. He has 14 Guinness World Records in competitive eating to his name and has participated in over 90 eating competitions around the world.
Some of the rare feats he had accomplished include eating 17 bananas in two minutes, 17 jaffa cakes in one minute, and 750 milliliters of olive oil in one minute. Furious Pete had a competitive meal named after him after he became the first person to finish 20 pieces of cheese, 5 pounds of fries, and 20 pieces of bacon after people had tried to do so 1500 times and failed.
Whether he's making viral and entertaining videos for his subscribers, overcoming a mountain of food, touring the world to eat, or training clients at his gym, Furious Pete is always looking for ways to monetize his interests, and he has found incredible success so far. If you've been wondering about Furious Pete's net worth or whether he has a wife or girlfriend, here is all you need to know.
Does He Have a Wife?
One of the most beloved things about the Canadian bodybuilder and competitive eater is how open he is about his personal life. Pete has built his brand around honesty and vulnerability, and he has positioned himself in a way that let his fans and admirers feel like they are a part of his life. It is this down-to-earth nature that has helped him find success and build a loyal community that loves and supports him.
As of now, Furious Pete does not have a wife. However, we do know from his Facebook and YouTube posts that he has been planning to get married for some time now, but life keeps getting in the way of that in the form of testicular cancer which he has been battling on and off for years.
Who Is Furious Pete's Girlfriend?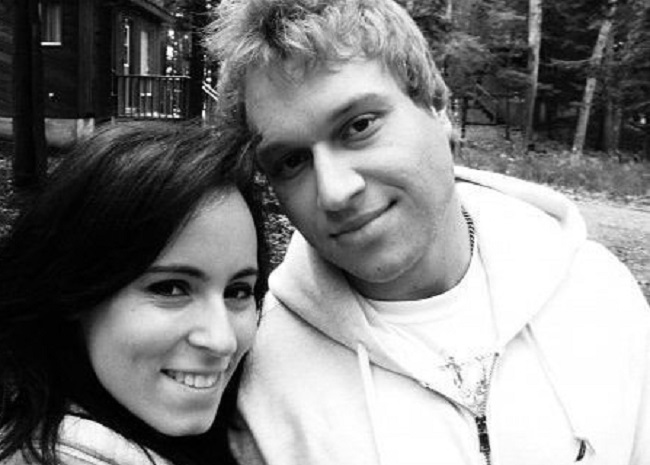 Pete is in a loving and committed relationship with his long-time girlfriend Melissa Cvjeticanin. She is also a social media personality; a YouTuber and a fitness enthusiast. Pete and Melissa have been together for 10 years and despite the ups and downs they've faced, they are still going strong.
They love and support each other's dreams and ambitions, and it is thanks to both their efforts that Furious Pete has been able to build a successful brand and a growing business empire.
Though they may not be bound together by law, Pete and Melissa are more married than most other couples out there. Their relationship serves as a source of inspiration to others, proving that with the right person by your side, everything will be alright.
See Also: Is Charlie McDermott Married To A Wife? What Are His Age & Net Worth?
What Is His Net Worth? 
Furious Pete has come a long way from the anorexic teenager he used to be. He took to bodybuilding and competitive eating as a coping mechanism, to give him healthy control over his body and what goes into it. Today, he has turned his passions and interests into a money-making enterprise. Although he is an engineering graduate, Pete chose to forge a different path for himself in the professional world that is miles away from his degree. As of 2019, Furious Pete's net worth is estimated to be more than $2 million. This figure would be significantly higher were it not for the large amount of money he has spent on his health issues over the years.

Most of Furious Pete's net worth was earned through his competitive eating career, as well as his YouTube channel where he has garnered over 5 million subscribers and more than 1 billion views. He also makes money from endorsement and partnership deals. Moreso, Pete has his own businesses including Furious Apparel which makes casual and athletic wear, wrist wraps, knee sleeves, and other cool equipment; in addition to his own brand of fitness-supplements called Furious Formulations. Thanks to all these, Furious Pete's wealth is growing each day.

Fact Check: We strive for accuracy and fairness. If you see something that needs updating,