The phrase 'Four Seasons' often brings to mind the famous hotel chain with over a hundred hotels in the world. However, fans of music are more likely to think of Frankie Valli, the iconic singer who achieved fame as the leader of the rock 'n' roll band, The Four Seasons. A renowned American singer, Frankie Valli owns the credit of bringing into the world, timeless songs such as "Walk Like a Man," "Big Girls Don't Cry," and "Can't Take My Eyes Off You." As a further stamp of his excellence and legacy as a musician, Frankie alongside his Four Seasons bandmates became inducted into two major Halls of Fame – the Rock and Roll Hall of Fame and Vocal Group Hall of Fame in 1990 and 1999 respectively.
While his professional life seems to be bare to all, there are numerous details you probably do not know about Valli's career as well as his life away from the music stage. Join us as we take a deeper look at the life of the music hero.
Who Exactly Is Frankie Valli And Where Is He From?
Frankie Valli is an American-born Italian singer. He was born as Francesco Stephen Castelluccio in New Jersey, United States. Frankie was precisely born in the First Ward, a large settlement of Italian families in Newark, New Jersey. The first of the three sons of Anthony Castelluccio and Mary Rinaldi, Frankie was born on May 3, 1934. While his father worked as a barber, his mother worked at a beer factory.
At the age of seven, Frankie's mum took him to NYC's Paramount Theater to watch a Frank Sinatra music performance. The young but highly talented singer's magical performance automatically kindled the music flame in Frankie, and he has since kept the fire burning.
Valli still in his teenage years, eventually began his music career in the early 1950s as a guest performer on the now-defunct band, Variety Trio. While working hard to find his feet in the music industry, Valli made ends meet by practicing his dad's profession — barbing.
A Look At Frankie And 'The Four Seasons'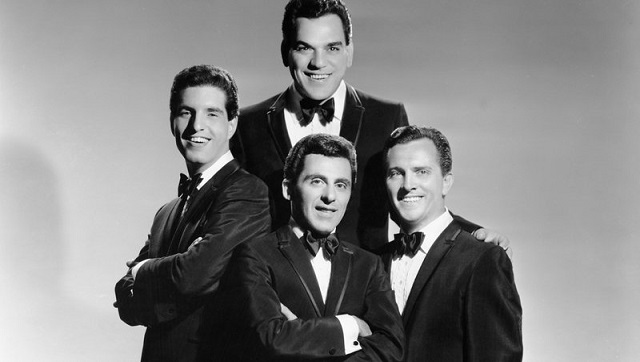 After the Variety Trio disbanded in 1952, Frankie Valli worked with several fellow budding musicians before eventually forming The Four Seasons in 1960 alongside three others – Tommy DeVito, Nick Massi, and Bob Gaudio. While Valli served as the group's lead vocalist, DeVito, Massi, and Gaudio played as the guitarist, bassist, and keyboardist respectively. The trio also worked as the band's baritone, tenor, and bass vocalists in the same order.
Frankie with The Four Seasons enjoyed the peak of their success in the 1960s and '70s during which they released numerous hit songs and albums. Among other successful releases, the band made hits with "Sherry" (1962), "Big Girls Don't Cry" (1963), "Walk Like a Man" (1963), "Rag Doll (1964), "Let's Hang On!" (1965), "Working My Way Back to You" (1966), "C'mon Marianne" (1967), and "Who Loves You" (1975). While the first four singles made it to the #1 spot on Billboard, the others ranked among the top 10. So far, 29 of the group's songs have made it to Billboard's Top 40 chart.
Meanwhile, The Four Seasons ranks as one of the best-selling bands of all time, with close to 200 million worldwide record sales. As of 2019, Frankie Valli remains the only original member of The Four Seasons still touring and performing live under the franchise. He has also consistently remained the band's lead singer from its inception to date.
As part of a celebration and the recognition of their success, Frankie Valli and the other members of The Four Seasons had a Broadway musical titled Jersey Boys made about them. The musical, which is themed as a biographical/documentary was opened in 2005 to massive success. The work has so far won six Tony Awards alongside a string of financial successes. Clint Eastwood later directed a movie adaptation of the musical which was released in 2014.
Valli's Solo Career And Net Worth
While working with The Four Seasons, Frankie Valli embarked on several successful independent projects. Among his solo hits are "Can't Take My Eyes Off You" (1967), "You're Ready Now" (1970), and "My Eyes Adored You" (1975),  In all, Frankie has had 9 of his songs make it to Billboard's Top 40. The legendary singer released his latest solo album, 'Tis the Seasons in 2016.
Frankie Valli has also worked as an actor in several TV shows like Miami Vice, The Sopranos, Full House, and several others. To date, Frankie is a performing musician, delighting fans with his alluring voice. He performs on Broadway and in booked shows across the country.
With over 20 albums both as a solo artist and as a member of The Four Seasons, Frankie Valli has garnered massive wealth through the years, with his net worth currently estimated between $60 and $80 million. Being a major owner of The Four Seasons franchise as well as playing key roles in most of the band's releases, Frankie Valli significantly gains from the band's best-selling status. His extensive discography which is the primary source of his enormous wealth is further complemented by his numerous television appearances.
Surprising Facts About Frankie Valli's Marital Life
Considering Frankie Valli's very successful professional life, one may begin to think he has something similar when it comes to his marital life. But that is surprisingly far from the truth as Frankie's romantic life has been devoid of the consistency his career has enjoyed.
The fact is that Valli, so far in his lifetime, has married three women. The iconic singer affected his first marriage in June 1957 with a lady called Mary. At the time of their marriage, Mary already had a two-year-old daughter called Celia. With Mary, Frankie had one daughter named Francine. The union, however, lasted for just a little over thirteen years as the couple divorced in 1971.
Three years after parting ways with his first wife, Frankie Valli tied the knot with Maryann Hannagan. Their marriage which began in June 1974 eventually ended in divorce eight years later (in 1982). Frankie's marriage to Maryann did not produce any child.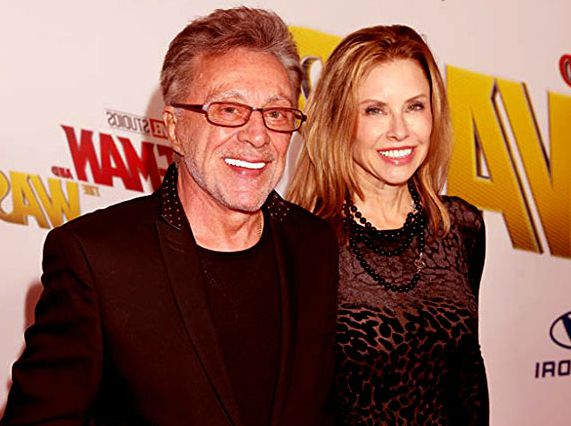 Following his second divorce, Valli married his third wife, Randy Clohessy. The duo tied the knot in July 1984. With Randy, Frankie had three sons. Although it also ended in a divorce, Frankie's union with Randy was the longest of all his marriages. Having called it quits in 2004, the now ex-couple stayed married for two decades.
After his third divorce, Frankie Valli seems to have taken a hiatus from marriage as he has since remained single.
Shocking Details You Do Not Know About The Death Of Frankie Valli's Daughters
Losing two children within a space of six months is really a tragedy that needs much faith to deal with. That was exactly how Frankie lost the two daughters he had from his first marriage — Celia and Francine. Unfortunately, at the time of their tragic deaths, Frankie had already separated from their mother, Mary, and was already married to his second wife, Maryann Hanagan.
Both Celia and Francine's deaths occurred in 1980. Celia's had come first, in February. She died after falling off an emergency exit during a fire accident.
While the iconic singer is yet to recover from the death of his stepdaughter, another tragedy occurred. His only biological daughter, Francine also lost her life. Francine died of a drug overdose on the 16th of August, 1980. An autopsy report revealed that she had consumed a mixture of alcohol and Quaaludes.
The most painful part of Francine's death for Frankie is the fact that the legendary musician had hoped that she would carry on with his legacy. Prior to her tragic death, Francine Valli who was born sometime in 1960, showed the promise of following in the footsteps of her father by pursuing a career in music.
The aspiring singer's life was, however, plagued by drug addiction. Although Frankie Valli and his wife did all they could including placing her in a rehabilitation center, they could not save Francine from drug misuse which she started engaging in from a very young age. Aged 20 at the time of her death, Francine was buried at Glendale Cemetery in New Jersey.