When it is a Mayweather birthday, it is a holiday– retired pro boxer Floyd Mayweather said on his Instagram page while wishing his son Zion Maywether A VERY HAPPY BIRTHDAY. And Floyd Mayweather son's birthday was indeed an insanely lavish affair. Daddy topped off the event by gifting his son with a brand new Mercedes C-Class Coupe which is priced at over $45,000. How good it must feel to be a Mayweather.
Zion was turining the 16, and daddy made sure the bash was a sweet one. The happy birthday boy took to Instagram to post photots after photos revealing details of the lavish affair.
Apparently, Zion couldn't hide his excitement as he was seen in most of the shots with end-to-end smiles.
Zion repped the money team (TMT) dressed up in a black Gucci varsity jacket, a pair of blue denims with 3 blings hanging down his neck. Daddy complemented his son's look but wore a white snapback with The Money Team logo to match his white sneaks which we guess should be Nike– one of his favorite brands.
The party had numerous members of the money team in attendance, most of who wore different designs of their signature snapbacks. It featured a performance by ace rap artists Yung Joc who kept the guests pumping their hands in the air.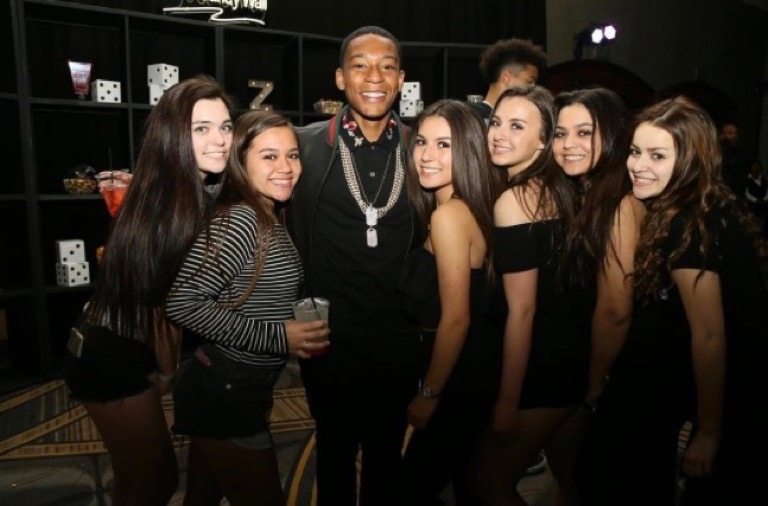 Other features of the party included a money machine, a 360-degree photo booth, bottle service, a number of pool tables and of course tons of beautiful ladies!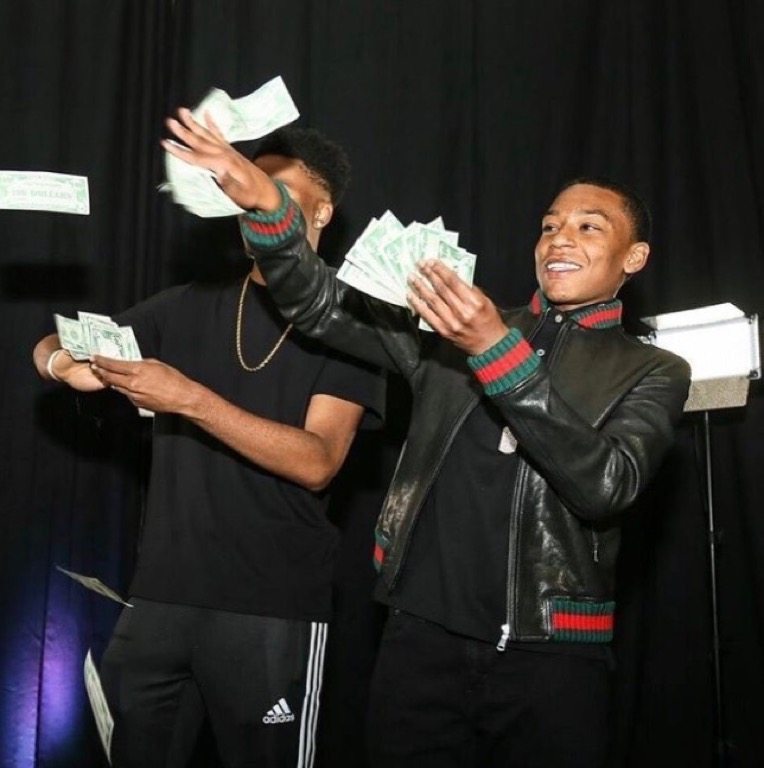 A chip off the old block, Zion was seen spraying plenty of cash in the air as he celebrated his big day….The cash happened to be fake ones though.
This wasn't the first time Floyd Mayweather was gifting one of his offsprings with a luxury car. Back in 2015, the renowned car aficionado gifted his older son Koraun Mayweather with the same black Mercedes C-class Coupe, an upgrade from the bronze Bently golf cart he gifted him for his 15th birthday.
2015 brought Mayweather the biggest paycheck of his career which culminated in his retirement. Mayweather scored a $250 million paycheck that year from his highly-publicized bout against Filipino Manny Pacquiao. That bout hugely contributed to the $300 million he earned to become the world's highest paid athlete for the 3rd time in 4 years. The massive payday, brought his career total to $420 million. Mayweather's retirement paved the way for Real Madrid star and fellow car lover Cristiano Ronaldo to become the world's highest paid athlete of 2016.
See Also: 15 Athletes with the biggest car collections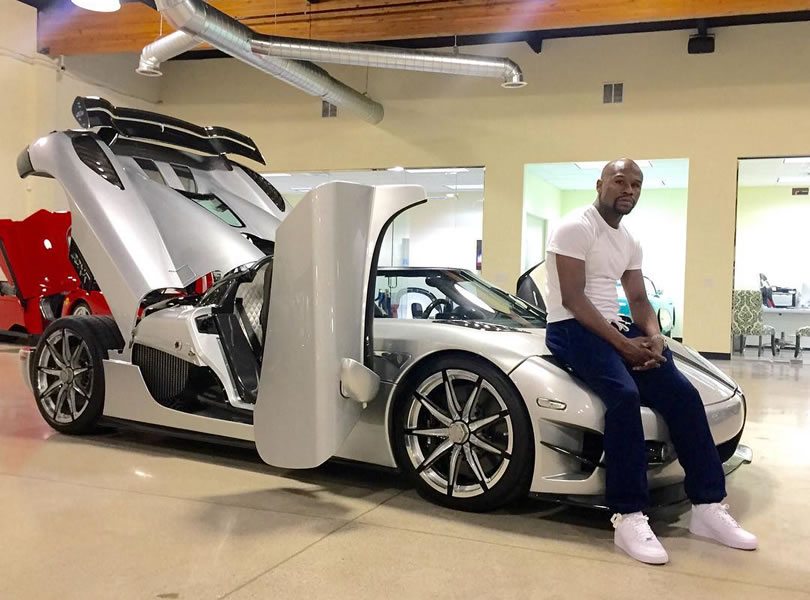 Mayweather touts a fleet of luxury vehicles including an incredibly rare $5 million Koenigsegg CCXR Trevita hypercar (one of only 2 in the world, pictured) which he recently put up for sale, a number of Bugattis including the latest Chiron, Rolls Royce and any luxury vehicle you can think of. Mayweather has it all. He also owns two private jets rightly named Air Mayweather 1 and 2. His houses include a $7.7 million immaculate mansion in Miami.
Though Mayweather hung his glooves in 2015, he has recently been in the news for a potential fight against UFC champ Conor McGregor. The imminent fight has culminated in a squabble between the two who've boldly thrown insults at each other on social media. Mayweather who is 40 years old stands to make millions from the fight purse which is said to be worth upwards of $100 million. Mayweather retired with a 49-0 record with 26 KOs while McGregor aka the notorious has a 19-3 record with 17 KOs.