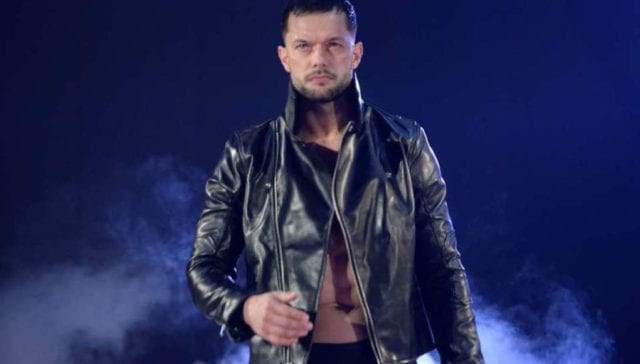 Having been inspired by stars like Shawn Michaels, Rick Rude and Savio Vega, Finn Balor decided to become a wrestler during his late teens and obtained a first-degree black belt in IBF submission wrestling.
He first debuted at the age of 19 and is going all-strong since then. Apart from his career as a wrestler, Devitt also played football while at school and is an avid soccer fanatic. He follows Tottenham in the Premier League and reads comic books to pass his time.
Finn Balor Bio
Finn Balor was born in Bray, County Wicklow, Ireland on July 25, 1981. His heroes growing up were Shawn Michaels, Rick Rude and Mr Perfect.
Nicknamed the Demon or the Demon King of the World Wrestling Entertainment (WWE) industry, Finn Balor is one of the budding wrestlers known in the wrestling world. He performs in the NXT and is the champion in the ring. Balor has gone on to win IWGP Junior Heavyweight Championship for three times. In addition, he has six titles as Tag Team Champion in the same category.
Finn first became involved in professional wrestling at the age of 18, when he started to train at NWA UK Hammerlock. Upon graduation from the school, Balor became established in the independent wrestling circuit across Ireland, the United Kingdom and the United States. While working with the Independent Circuit, he launched NWA Ireland with Paul Tracey where he helps in training a wide variety of well-known wrestlers, including the World Wrestling Entertainment (WWE) SmackDown Women's Champion Becky Lynch.
Best known today for his deeds at New Japan Pro Wrestling (NJPW) where he won many accolades, Balor has grown himself to become one of the most competitive wrestlers today. He was one of the founding members of one of the most popular factions of all time, The Bullet Club. Though the Bullet Club has been teased to be coming to the WWE, nothing has been agreed yet as fans are urged to still keep a "Bullet Club Reunion" in the pipeline for the future.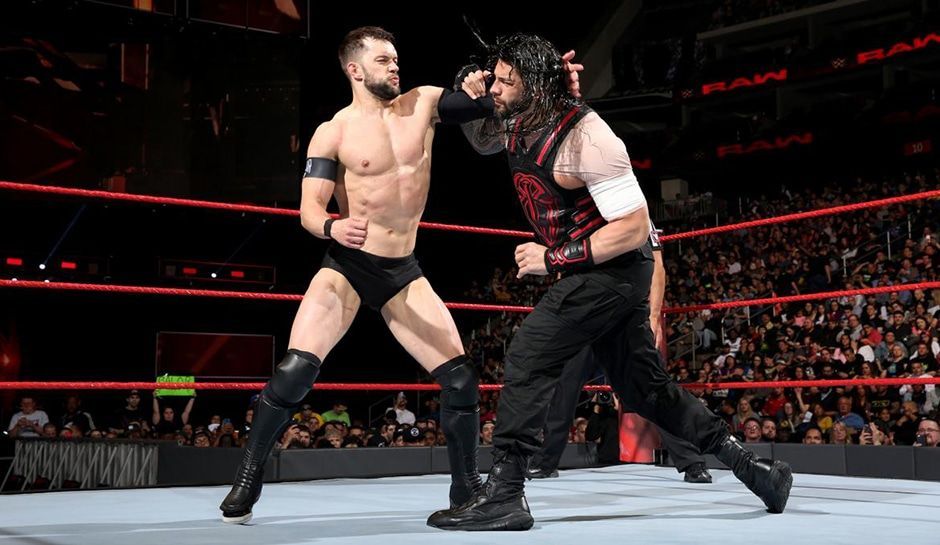 While in Japan, Balor changed his name from Prince Devitt to Finn Balor after getting influenced by Fionn mac Cumhaill and Balor, two mythical figures often named as 'Demon King'.
Balor, however, joined the WWE in 2014 after which he immediately joined the NXT where he gained instant popularity. He was arguably one of the first big names to come from the independent circuit which would eventually land him as an NXT Champion. He has defeated several top-rated wrestlers like Justin Gabriel and Tyson Kidd. He defeated Curtis Axel and Hideo Itami in the semi-finals to book a place in the finals against Adrian Neville. After his triumph over Neville, Finn booked his place as the contender for the NXT Championship but was defeated by Kevin Owens because of a knee injury.
Finn Balor Net Worth
As a rising star in the game, Balor was selected as the #1 contender after defeating Tyler Breeze and was eventually crowned the champion on July 4, 2015, after winning Kevin Owens on his second try.
In July of 2016, Balor made his debut on RAW as one of the picks in the draft. In his first night at RAW, he defeated Rusev, Cesaro, Kevin Owens and Roman Reigns to go on to face Seth Rollins at Summerslam for the Universal Title and won, though he was severally wounded in the process.
This kept Balor out of wrestling until the RAW after Wrestlemania of 2017, where he finally made his in-ring return. Due to the injury, he obviously had to relinquish his Universal Title, despite only just winning it. Nonetheless, the Irish professional has already acquired an enviable amount of wealth from the profession. The wrestler has a total asset of $1.5 million.
Abs and Body Stats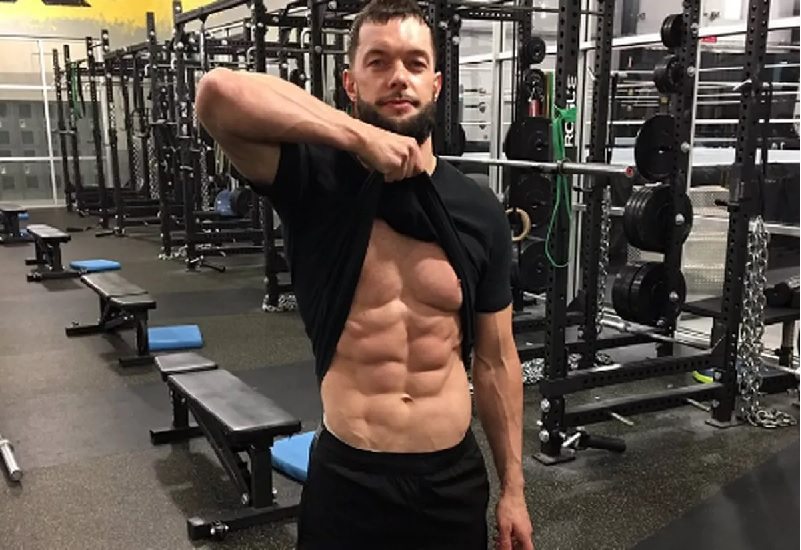 Don't ask Finn to divulge the secret behind his incredible abs. You won't get the answer you'd expect. He has severally remarked that his abdominal muscles are the product of healthy dosage of laughter.
Finn has been praised by fans and critics alike not only for his ring-craft but also for his fitness. The man is an advocate of the old adage – Laughter is the best medicine. According to him, he has a very healthy diet of a lot of laughter, which helps him to flex his abdominals.
Beyond his nice abs, here are the things we know about his body stats. He is 11 inches taller than 5 feet (1.80m), weighs 86 kg (190 Ib) and wears size 9 (US) shoes. Meanwhile, he has blue-coloured eyes and brown-coloured hair.
See Also: Zach Johnson Wife And Professional Golf Career
Quick Facts about the Demon King
Full Name: Fergal Devitt

Profession: Wrestler

Height: 5 ft 11 in (1.80 m)

Weight: 190 lb (86 kg)

Ethnicity: Irish

Nationality: Ireland

Date of Birth: 25 July 1981

Place of Birth: Bray, County Wicklow, Ireland

Astrological sign: Leo

Finn Balor wealth: $1.3 million

Fact Check: We strive for accuracy and fairness. If you see something that needs updating,