There is a new generation of celebrities, they are not bound by the laws and rules of established institutions like Hollywood. They are in total control of their expression and are making a lot of money at a young age. They are YouTube stars and there has been an increasing number of them with each passing year. One of them is Lucas Mosing, who is better known as his online moniker, Faze Blaziken or Faze Blaze.
Faze Blaziken has helped build a major YouTube channel that cuts across gaming and vlogging genres. He has over three million subscribers on his channel and he is a member of the famous FaZe Clan. In this article, we will explore everything you need to know about FaZe. Read on to learn more.
Who is FaZe Blaziken and How Old is He?
Lucas Mosing, or FaZe Blaziken as the world knows him, was born on the 19th of August, 1996 in Vienna, Austria. He was born to parents, Kristoff Mosing and Hemma Mosing. He is one of two children born to his parents, with the other being a younger sister named Mia.
A job opportunity in America caused Faze Blaziken to relocate with his family to the US, where he has called home since he was a child. His family relocated when he was three months old. He grew up in Palo Alto, California, where he attended high school at German International School, where children of immigrants like himself attended to connect to their heritage. Lucas Mosing, however, did not complete his high school at German International School before he transferred to St. Francis High School where he got a feel of the traditional American high school experience.
Growing up, before he came to fall in love with video games and began to make a career of it, Faze had a dream of becoming a professional soccer player, a sport that is more common in his home country in Austria. After a period of time, his family relocated back to Austria.
His YouTube Career
FaZe Blaziken has developed a global reputation as a YouTuber and it all began at the age of 16, after falling in love with a popular YouTube group, FaZe Clan. Once he fell in love with the content of the group, Faze set out to create a channel of his own.
His channel went live in January 2013, with the name, FaZe Blaze. The early days of his channel featured collaborations with a friend, Nick, whom he formed a group named xJMx with. It was a Call of Duty group.
Over the next few months, FaZe Blaziken committed himself to video games, playing various titles, developing his expertise across various titles and uploading his gameplay on his channel. Two years after he created his channel, he became a member of FaZe Clan, a Call of Duty gaming group that compete across various game titles. Prior to joining FaZe Clan, Blaziken was a member of a couple of other groups like Spacebound and Obey.
Along with the popularity of his own gaming channel and with the influence of being a part of the FaZe Clan, FaZe Blaziken has been able to accrue over three million subscribers to his channel and has recorded over 400 million views of his videos.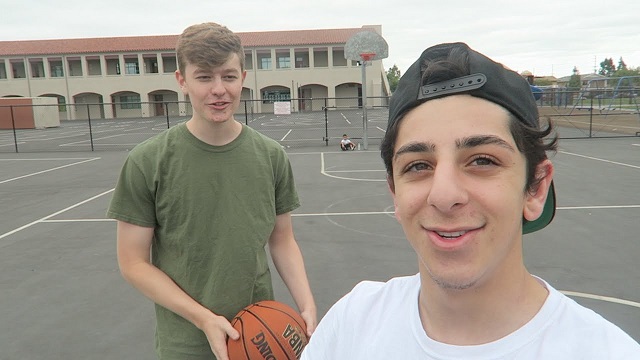 He also has a noticeable presence on other social media platforms like Instagram, where he goes by the moniker @blazifyy. He has over 1.2 million followers on the platform.
What is Faze Blaziken's Net Worth?
With over 400 million views and a subscriber base of over three million people, FaZe Blaziken is at the top end of the ad revenue income for YouTubers. Combined with his touring appearances with his Clan members and other eSports income, he has accrued a net worth of $470, 000.
His Height and Weight
As far as his physical profile goes, FaZe Blaziken is a handsome young man who has a height of 6 feet 2 inches. He also keeps his body weight at healthy levels with a weight of 75kg. In addition to what is an attractive body frame, Faze has other features like light brown hair and dark brown colored eyes.
See Also: Piper Rockelle – Bio, Boyfriend, Other Facts About The YouTuber
Other Interesting Facts About FaZe Blaziken
1. Lucas Mosing is not the only YouTuber in the Mosing family. His younger sister, Mia, also has her own channel, which she runs in partnership with a friend of hers, Helene.
2. For his over three million subscribers and fans across social media platforms, his personal life has been a subject of interest just like that of any other celebrity. He is known to be single for now, although he is not in lack of women or men who would love that chance to call him their boyfriend.
3. He named his channel, FaZe Blaze, after his favorite Pokemon. Growing up, his first video game was the iconic game.
4. FaZe Blaziken has ventured into music and has released a rap song, titled "Woah Kemosabe." The song was released on the 21st of May, 2017 to mixed reviews.