Fabolous is an American rapper, record producer, and businessman. He debuted on the professional rap scene in 2001 and has since remained active. Like other rappers, Fab bolsters his primary income with proceeds from his fashion line and endorsement deals. His total assets are estimated at $23 million. Here is everything you should know about his successful career.
How Did Fabolous Begin?
Fabolous was born John David Jackson on November 18, 1977. He was raised in a public housing project in Brooklyn, New York City. Pushed by desperation to make money, a broke Fabolous dabbled into rap from his senior year in high school. Soon he was noticed by record producer and music producer, DJ Clue who invited him to perform live on New York radio station Hot 97. Impressed by his performance, Clue signed Fab to his own record label called Desert Storm Records. Fab began recording mixtapes alongside Roc-A-Fella rappers and soon inked a distribution deal with Elektra Records.
Music Breakthrough
After a series of successful mixtapes, Fabulous got his musical breakthrough with the release of his first studio album titled "Ghetto Fabolous". Released on the 9/11 day attack day on September 11, 2001, the album debuted at #4 on the Billboard 200 and sold above 143,000 copies in just a week. It was preceded by Billboard Hot 100 charting singles like "Can't Deny It", "Trade It All" and "Young'n (Holla Back)". By 2003, the album was certified platinum by the RIAA after selling over 1.05 million copies.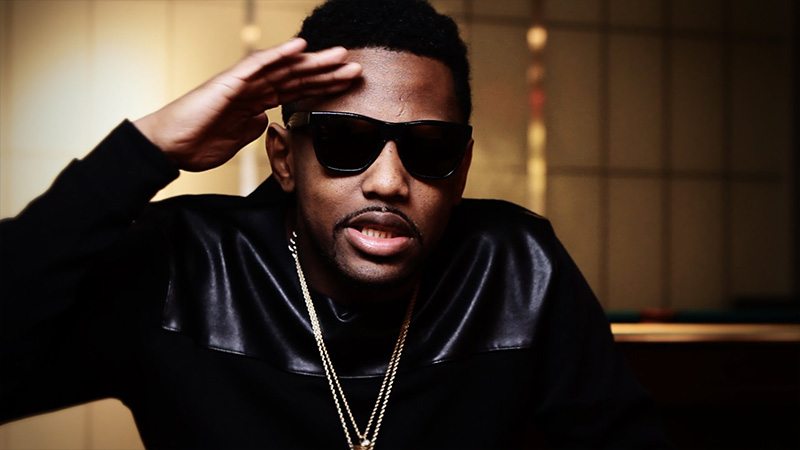 Thanks to his newfound fame and success, Fab was far from the desperate and broke high school boy. He began earning as much as $40,000 to perform in a single show and even more for features.
His follow up album "Street Dreams" enjoyed more success than the first. Released on March 4, 2003, it debuted at #3 on the Billboard 200 and sold over 185,000 copies within a week. It also had more Hot 100 charting singles including "Into You", "Can't Let You Go" and "Into You". Like its predecessor, it received platinum certification after sales of over 1.3 million copies. Fab's third studio album "Real Talk" (2004) performed lesser than its predecessors, peaking not higher than #6 on the Billboard 200, selling 170,000 copies in week 1. The album could not also sell up to 1 million copies to receive a platinum certification but made it past the 500,000 copies mark to earn gold.
Within the space of 5 years from his debut in 2001 to 2005, Fabolous had grossed over $15 million from albums and singles sales, and from live performances.
More Commercial Success
In 2006, Fabolous left Atlantic Records and signed with Russell Simons' Def Jam Recordings. His first album under his new label "From Nothin' to Somethin" (2007) debuted at #2 on the Billboard 200 and topped both the R&B/Hip-Hop Albums and Top Rap Albums charts. Within a month of release, it received gold certification.
Life at Def Jam proved to be better as Fab landed his first ever Billboard 200 topping album with "Loso's Way" released in 2009. The album included hits like "Throw It in the Bag", "My Time" and "Everything, Everyday, Everywhere". After the release, Fabolous focused on just mixtapes before releasing "The Young OG Project" in 2014. The album performed poorly selling just 96,000 copies.
He currently has a net worth of $20 million
Business Ventures And Endorsements
Fabolous founded his own record label "Street Family Records" in 2006. Artists on the label include; Freck Billionaire, Broadway, Paul Cain and Red Cafe. In the same year, he launched his own clothing line "Rich Yung Society" which includes, hoodies, tees and snapbacks. The line enjoyed immediate success with some stores reported to have sold out in a short period despite retailing from upwards of $200. Celebrity fans of the label include T.I and Jamie Foxx.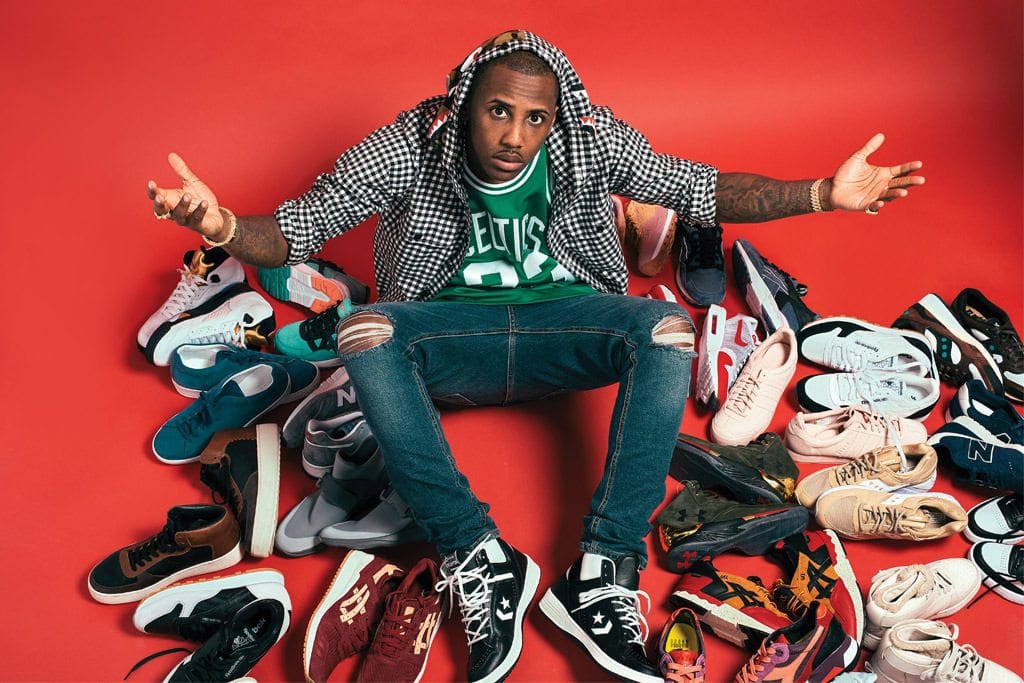 In November 2016 Fab, collaborated with high-end retailer VILLA to produce an exclusive sneaker edition including Timbs, Converse, Reebok and New Balance. About the same period, Fabolous joined the likes of Jay Z, Diddy, and 50 in the premium liquor business. He took to his Instagram account to announce a new deal with FLOH Vodka. Deals like this primarily include the role of an endorser or even better, part ownership of the brand.
Liquor deals seem to be the new money making machine for hip-hop acts. The likes of Diddy (Ciroc Vodka) and 50 (EFFEN Vodka) have raked multi-millions from their own brands and Fabolous looks to give them quite the competition.
See Also: Pharrell Williams Biography
Fabolous' New Teeth
In February 2017, Fab paid $40,000 to get his teeth fixed. He got a set of 10 new veneers on his top grill, also replacing his chipped tooth which he has always rapped about.
The Queens rapper described it as a birthday present he was getting for himself.
Who Is Fabolous' Wife, Daughter, Baby Mama?
Fabolous has been in a long-term relationship with stylist Emily Bustamante. The pair, who started dating in 2002, have two sons, Johan and Jonas.
The couple also has a daughter, Taina Williams, who Emily had in 1998 from a previous relationship.
Unconfirmed reports say the two got married in the Carribean in 2016 and have kept it a secret ever since. The notoriously private couple have not publicized it and plan to not do s. They have, however, both been spotted wearing their wedding rings in public.