Watches are both essential accessories and collectibles. A finely crafted watch is a valuable piece of art that appreciates over time. While the vast majority of watches are mass-manufactured, some are made with exquisite designs and finite numbers that make them quite expensive. These luxury watches come from the most expensive watch brands in the world, which include legendary watchmakers like Patek Philippe, Chopard, Rolex, Hublot, Blancpain, and A. Lange & Söhne among many others. Becoming the owner of just one of these exquisite timepieces from these watch brands listed below is a high-end status symbol.
Most Expensive Watch Brands in the World Right Now
20. Breitling (Bentley Flying B J28362 – $225,500)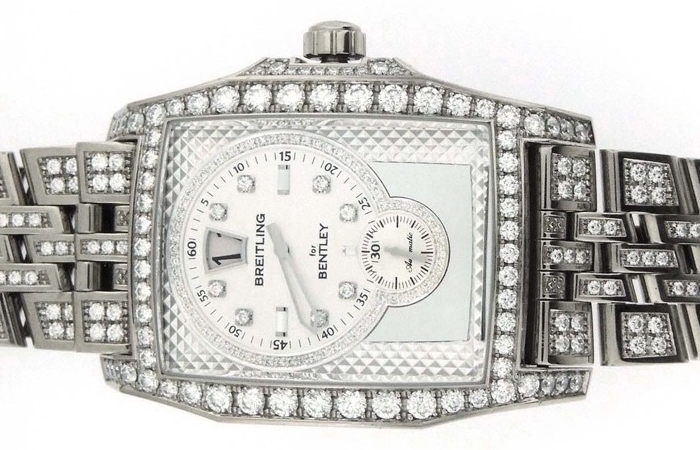 Based in Grenchen, Switzerland, Breitling is a luxury watchmaker that was founded by Leon Breitling in 1884. Since its inception, it's been known for its stellar manufacturing skills, particularly in its line of precision-made chronometers made for aviators.
The Bentley Flying B J28362 is the most expensive watch made by the brand. A very rare item in the watch collector's world, only fifty pieces were made. Showcasing a blend of high art and fine watchmaking, the timepiece comes in an 18-karat white gold case with natural diamonds adorning the case, dial, and bracelet.
19. Montblanc (Regulateur Nautique Chronograph Watch – $388,600)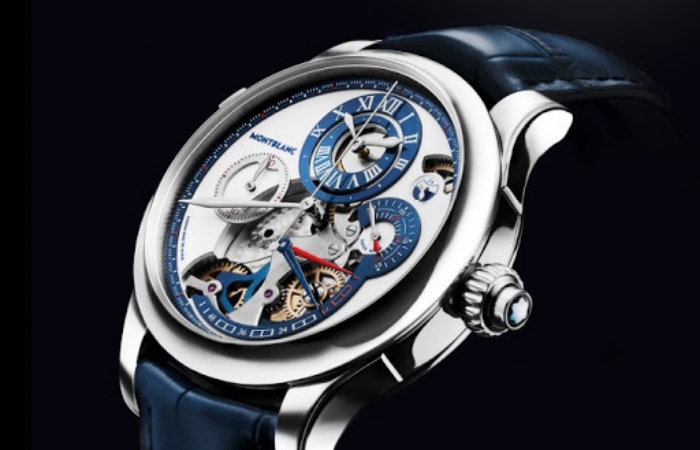 Montblanc is a German luxury goods manufacturer based in Hamburg. The company began by producing simple pens before moving on to luxury pens and later other luxury goods. The company was founded by banker Alfred Nehemias and engineer August Eberstein. In 1977, it was acquired by Alfred Dunhill Ltd. After the acquisition, the company's lower price pens were discontinued while other luxury items like watches, fragrances, eyewear, and jewelry began to sport the brand name.
The Regulateur Nautique is a finely created timepiece that comes in a white gold case with a 43.5mm diameter and a 14.67mm thickness. The watch's face's hands are made of gold and the chronograph's indicators are designed with an alloy. With a sapphire case-back, the watch also has a dual timezone, day and night indicator, 30-minute counter, and a power reserve indicator.
18. Girard-Perregaux (Vintage 1945 Jackpot Tourbillon – $625,000)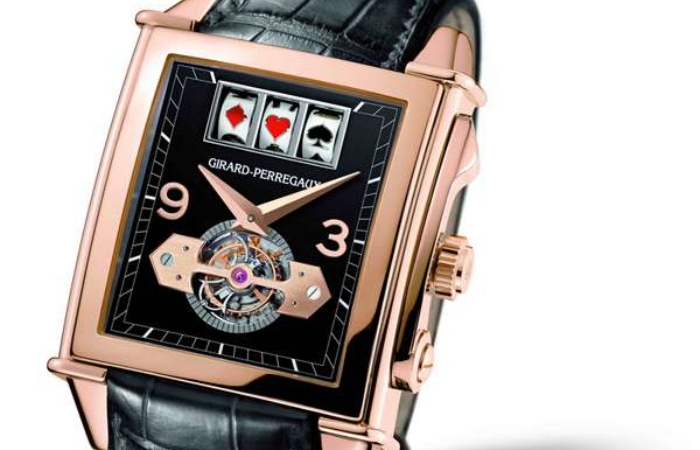 Another one of the most expensive watch brands in the world is Girard-Perregaux. Founded in 1791 by Francois Bautte, the brand is best known for the Tourbillion, which was awarded a gold medal at the 1889 International Exposition in Paris shortly after the watch was launched. Since 2011, the company has been a subsidiary of the French Kering Group.
The Vintage 1945 comes in a rose gold casing and is made with 38 encrusted gems. The casing measures 43mm x 43.95mm with a thickness of 17.3mm. At the 12 o'clock position is an actual working slot machine that acts as a counterweight to the tourbillon at 6 o'clock. The elegant timepiece also comes with alligator leather straps and a water resistance depth of up to 30m.
17. IWC Schaffhausen (Siderale Scafusia – $750,000)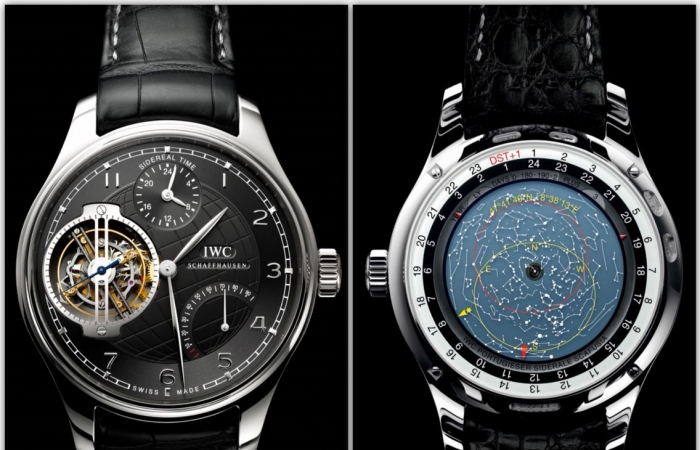 Headquartered in Schaffhausen, Switzerland, IWC was founded by American watchmaker Florentine Ariosto Jones in 1868. Known very much so for its high-end pilot/aviation watches, it is the only major Swiss watchmaker that has headquarters in the eastern side of Switzerland.
Taking ten years to create, the Siderale Scafusia is one of IWC's most complicated watches. Among its features are a perpetual calendar, an astronomical display, a power reserve of 90 hours, location coordinates, and a constant force tourbillon. The watch is a collaborative effort of Ben Moore and Jean Francois Mojon.
16. TAG Heuer (McQueen Monaco – $799,500)
Founded in 1860 by Edouard Heuer, the company was first called Uhrenmanufaktur Heuer AG before TAG Group bought a majority stake in the company. This made the company TAG Heuer, a combination of Techniques d'Avant Garde (TAG) and the founder's surname. TAG Heuer has been manufacturing fashion accessories and watches as well as mobile phones and eyewear licensed by other companies with the TAG Heuer brand name.
The TAG Monaco series became quite popular when film star Steve McQueen donned a Monaco 1133 Calibre 12 wristwatch for his role in the 1971 film, Le Mans. The McQueen Monaco comes in a square case of 39mm x 39mm and is water-resistant for up to 100m. It comes with a black dial with white, red, and silver accents.
15. Audemars Piguet (Royal Oak Complication – $869,000)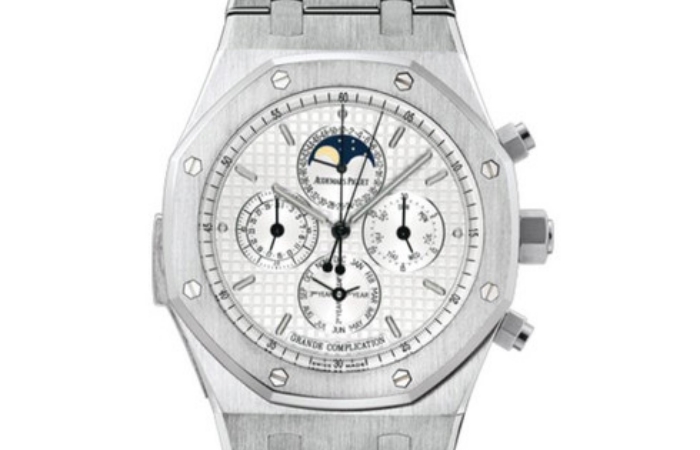 Founded by Jules Louis Audemars and Edward Auguste Piguet in 1875, Audemars Piguet is headquartered in Le Brassus, Switzerland. Best known for creating the world's first minute-repeating movement for wristwatches in 1892, AP has made some of the thinnest watches the world has ever seen. The manufacturer is still owned by its original founding families today and is no doubt one of the most expensive watch brands money can buy.
The Royal Oak Complication, which comes with an 18-karat white-gold exterior, is the company's most expensive timepiece. It also comes with an alligator leather strap, a perpetual calendar, chronograph, and moon phase. With a case diameter of 44mm, it takes over 860 hours to create.
14. Panerai (Kampfschwimmer Watch – $1 Million)
Officine Panerai is an Italian watch manufacturer that designs, makes, and markets its luxury watches through dealers and stores worldwide. Founded in the year 1860, Officine Panerai was founded by Giovanni Panerai in Florence, Italy but it has its headquarters in Geneva and makes watches in Neuchatel, Switzerland.
Originally made as military-issue, the Kampfschwimmer Watch is the ultimate watch for the true Panerai collector. Only a few dozen of the wristwatch was made, making this entry a very rare find. The watch features a Panerai case packed with a Rolex movement. The watch is so named after German Kriegsmarine's combat swimmers, who were called 'Kampfschwimmer.'
13. Ulysse Nardin (The Royal Blue Tourbillon Watch – $1.1 Million)
With over four thousand certificates, 2411 special prizes, and 18 gold models at International Exhibitions, Ulysse Nardin first started in the nautical world with their very accurate marine chronometers and complicated timepieces. The company was founded in 1846 and served over fifty of the world's navies from the end of the 19th century until 1950. In 1983, it was acquired by Rolf W. Schynder who rebranded the company into a profitable one. It is now known for its luxury watches as well as its chronometers, setting it up as one of the most expensive watch brands in the world.
With a body decked in sapphire crystals, the Royal Blue Tourbillon is a sight to behold. The exquisite timepiece comes with 568 baguette diamonds that weigh about 33.8 carats and 234 royal blue sapphires weighing at 16.79 carats. The watch's crown is fitted with cabochon sapphire and eight baguette diamonds.
12. Blancpain (Specialites Tourbillon Diamonds Watch – $1.34 Million)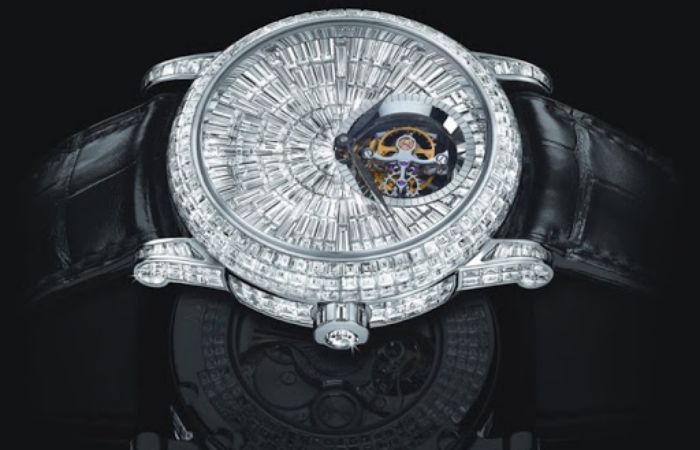 Blancpain has been around since 1735, continuously designing, making, and distributing luxury mechanical watches that add it to the list of most expensive watch brands in the world. Founded by Jehan-Jacques Blancpain in Villeret, Switzerland, the company became a subsidiary of the Swiss Swatch Group in 1992.
The Specialities Tourbillion comes embedded with 20 carats of diamonds, a total of 735 encrusted stones, and an 18-karat white gold three-piece case set. There are also 29 jewels on the automatic caliber tourbillon movement. All in all, the watch boasts 238 components and a power reserve of 168 hours.
11. Omega (Stainless Steel Tourbillon 301 – $1.5 Million)
Omega was founded by Louis Brandt in 1848. The company originally operated as La Generale Watch Co. until 1903 when it became Louis Brandt et Frère – Omega Watch & Co. In 1982, it changed its name officially to Omega SA and is a subsidiary of Swatch Group. Omega watches are the official timekeepers for Britain's Royal Flying Corps and the U.S. Army.
Though it may not be as bedazzled as several of the other watches featured on this list of most expensive watch brands, the Stainless Steel Tourbillon is still an exquisite work of art. The reason for its high price tag is the fact that it's one of the very first wristwatches to use the tourbillon complication way back in 1947; a time before tourbillons became appealing and widespread.
10. A. Lange & Söhne (Grand Complication – $2.5 Million)
A. Lange & Söhne has been in the business of manufacturing wristwatches for centuries. Founded by Ferdinand Adolph Lange in 1845, notable early owners of A. Lange & Söhne's timepieces include Alexander II of Russia and Abdul Hamid II of the Ottoman Empire. The manufacturer employs about 770 people worldwide.
The Grand Complication was released by A. Lange & Söhne in 2013 and it holds the title of the brand's most expensive watch. Taking a little over a year to make, the watch gets its value from its different complications. These include a minute repeater, a grande and petite sonnerie, a chronograph, and a moon phase perpetual calendar. Inside the watch is a total of 876 intricate moving parts all housed inside a gold case with a 50mm diameter and a 20mm thickness.
9. Cartier (Secret Phoenix Decor Watch – $2.76 Million)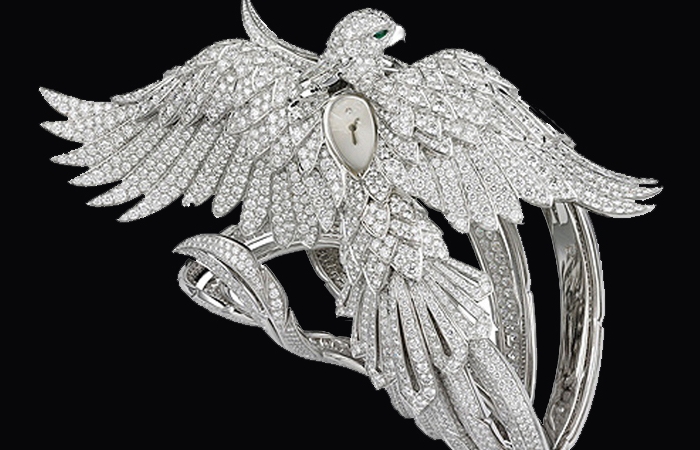 Cartier is a French luxury goods conglomerate that is well known for its exquisite jewelry and watches. Founded by Louis-Francois Cartier in 1847, the company stayed under the family's control until 1964. The brand has been famously referred to as the jeweler of kings and the king of jewelers by King Edward VII. It is therefore regarded as one of the most prestigious jewelry makers in the world, ranking as the 59th most valuable brand by Forbes in 2018.
Shaped like a phoenix, the Secret Phoenix Décor is made from 18-carat rhodium-plated white gold. The body is set with brilliant-cut diamonds, emeralds, and a pear-shaped diamond weighing 3.53 carats. Overall, there are more than 80 carats worth of diamonds used on the timepiece.
8. Piaget (Emperador Temple Watch – $3.3 Million)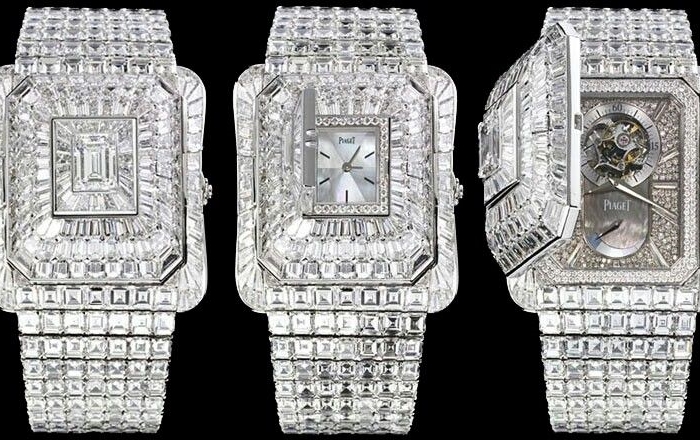 Piaget was founded by Georges Edouard Piaget in 1874, in the village of La Côte-aux-Fées. The luxury watchmaker and jeweler is headquartered in Geneva, Switzerland, and is a subsidiary of Richemont Group. The company was created as a watch movement manufacturer but began its line of watches later on.
The Emperador comes in as not just Piaget's most expensive watches, but also one of the most expensive watches you can find on the market. A delight to behold, it features 481 brilliant-cut diamonds, 207 baguette-cut diamonds, and a large emerald-cut diamond on the case's center. It can be opened to reveal a small watch face and a mother-of-pearl dial. The case can be opened again to show the central watch face with a tourbillon surrounded by 173 diamonds.
7. Breguet & Fils (No. 2667 Precision Stopwatch – $4.7 Million)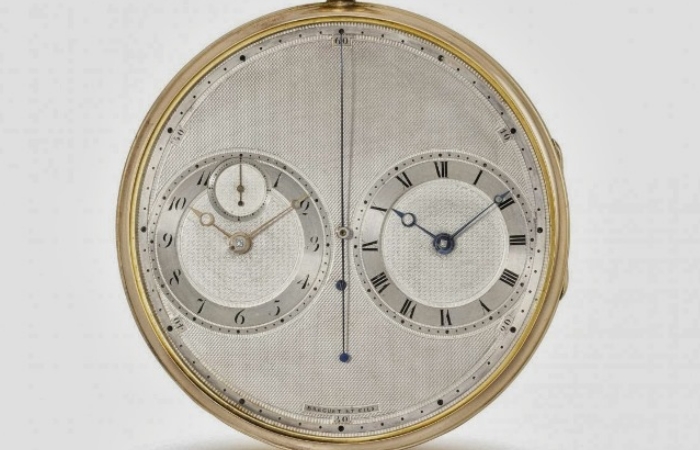 Founded by Abraham-Louis Breguet in Paris, France, Breguet has been making luxury watches, clocks, and jewelry since 1775. It is one of the oldest surviving watchmakers and has had patrons like King George III, Sir Winston Churchill, Arthur Rubinstein, and several others.
For those who feel like wearing a wristwatch isn't enough or isn't quite their style, a pocket watch is a way to go. For those who are looking to spend millions, then this entry in the most expensive watches list works as a good fit. Made of 18 karats yellow gold, the pocket watch's is a mix of traditional design and luxury. This, as well as other timepieces made by the company, makes Breguet & Fils one of the most expensive watch brands.
6. Hublot (Big Bang Diamond – $5 Million)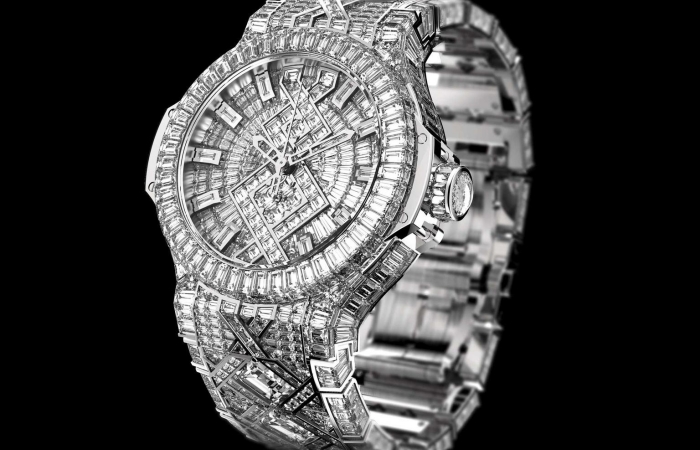 Next to come up on the most expensive watch brands list is Swiss watchmaker Hublot. Founded by Carl Crocco in 1980, Hublot has grown into a luxury wristwatch maker with over 200 employees worldwide. It is based in Nyon, Switzerland.
Part of the Big Bang Tourbillion series, the Big Bang Diamond is set with six emerald-cut diamonds on its bracelet, each weighing over three carats. The watch has 179 baguette diamonds set in the dial, with 63 components and an 18k white gold finish. The watch is encrusted with over 1,280 diamonds in total. It was famously bought by Beyoncé for husband Jay-Z in 2012.
5. Vacheron Constantin (Kallista – $11 Million)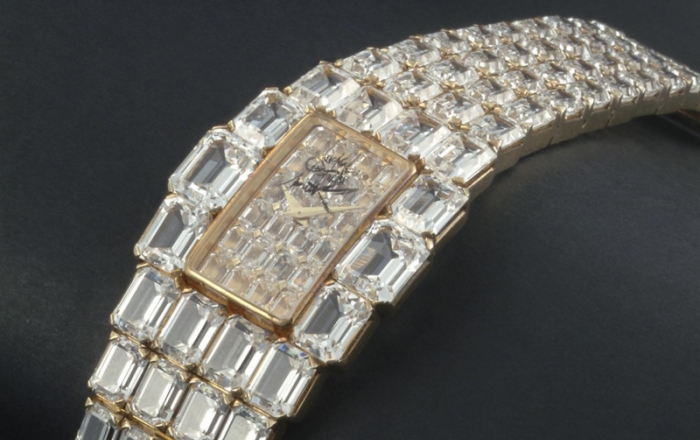 Vacheron Constantin, which was founded in 1755, is one of the oldest of its kind and has people like Queen Elizabeth II as its owner. Pope Pius XI, John D. Rockefeller, and the Wright brothers are also owners of its timepieces.
The diamond-encrusted Kallista was made in 1979 and ranks as one of Vacheron Constantin's finest and priciest timepieces. Featuring 118-emerald cut diamonds, the Kallista requires over two years for its completion; about eight months to get the watch itself into working order and then an additional 20 months to get all the jewels properly encrusted.
4. Rolex (Paul Newman's Rolex Daytona – $17.8 Million)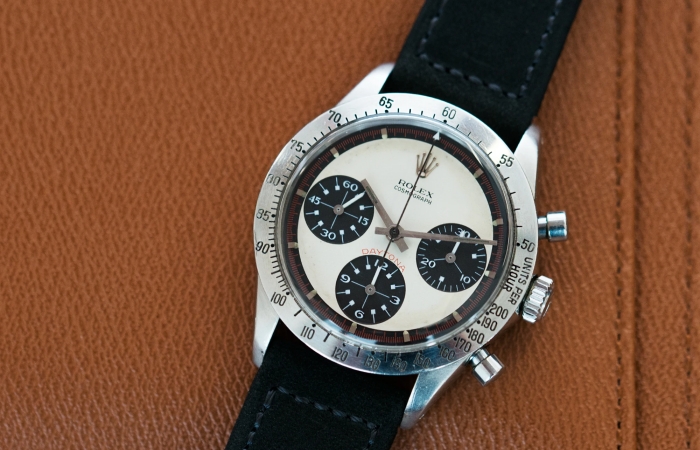 Swiss watchmaker Rolex was originally founded as Wilsdorf and Davis by Hans Wilsdorf and Alfred Davis in the year 1905 in London, England before it moved base to Geneva, Switzerland, to beat heavy taxation in post-war Britain. The company is the largest manufacturer of Swiss-made chronometers and employs over six thousand people worldwide.
Paul Newman's Rolex Daytona was sold at auction in 2017 and set the record for the highest price achieved (at the time) for a wristwatch at auction. Once the most bankable movie star in the world, Newman received the watch from his wife, actress Joanne Woodward, as a gift to pay tribute to his passion for horology and motorsport. Considered a holy grail among watch collectors, it sold for a very sweet $17.8 million.
Read Also: 10 Most Expensive Diamonds in The World and Their Prices
3. Chopard (201-Carat Watch – $25 Million)
Chopard is registered as Le Petit-Fils de L.-U. Chopard & Cie S.A. was founded by watchmaker Louis-Ulysse Chopard in 1860. Owned by the Scheufele family of Germany since 1963, the company is known for its high-quality Swiss watches and jewelry. A manufacturer and retailer of luxury watches, accessories, and jewelry, it has had Tsar Nicholas II of Russia as a patron.
Unveiled in 2000, the 201-Carat Watch is a sight for sore eyes. Named for the 201 carats of diamonds and gems that encrust the watch, there are a total of 800 diamonds in various colors, shapes, and sizes to be found on it. The watch has a mechanism that, when pressed, opens up to display three heart-shaped diamonds; a 15-carat pink diamond, a 12-carat blue diamond, and an 11-carat white diamond.
2. Jaeger-LeCoultre (Joaillerie 101 Manchette – $26 Million)
Watch manufacturer Jaeger-LeCoultre SA was founded by Antoine LeCoultre in 1833 and has been a fully owned subsidiary of the Swiss luxury group Richemont since 2000. Regarded as a top-notch luxury watchmaker, Jaeger-LeCoultre has hundreds of patents, inventions, and over one thousand movements. Patrons and owners include Charlie Chaplin, Benedict Cumberbatch, Robert Downey Jr., King Edward VIII, Queen Elizabeth II, and Amelia Earhart.
Originally gifted to Queen Elizabeth II in celebration of her 60th year in power, the Joaillerie 101 comes with 576 diamonds and a sapphire dial. The watch is rather thing, measuring 14 mm by 4.8 mm with a thickness of 3.4 mm. It comes with 98 components and a silver-colored dial and a winding crown.
1. Patek Philippe (Grandmaster Chime 6300A-010 – $31.14 Million)
Patek Philippe has been making watches since 1839. Founded by Antoni Patek, the business went through several partners and names before Patek met and began working with French watchmaker Adrien Philippe in 1845. One of the oldest uninterrupted watchmakers in history, notable patrons and owners of this brand include Queen Victoria, Pope Pius IX, Marie Curie, Nelson Mandela, and Albert Einstein.
One of the most complicated wristwatches ever made, the Grandmaster Chime comes with a total of 1,366 pieces that work in perfect harmony to make the wristwatch's 20 complications work as designed. The watch comes with a perpetual calendar, dual time zone, a minute repeater, and 24-hour and minute subdial. Its most unique feature would have to be its front and back dials which can be flipped or reversed.