With most of us crying foul about the ridiculously high prices of many basic items, there are others who don't feel the pinch of these exorbitant prices because they have money to buy and buy till they drop. The increasingly hard economic times may have made life difficult for ordinary folks with average income but these sets of individuals are unaffected. They, therefore, have no qualms about shelling out big bucks for luxurious items despite their absurdly high prices. Such items are things that the rich feel they have to have and we have rounded up the list of the 20 most expensive but ludicrous items in the world.
Most Expensive But Ludicrous Items In The World Today
20. Zillion Dollar Breakfast
Price Tag – $1,000
The ordinary breakfast will cost you about 10 dollars or something along those lines but in Norma's Restaurant, located in New York, you will pay $1,000 for an omelet breakfast. The meal's high price is attributed to the fact that it has the Lobster Frittata and sevruga caviar. These two items are very expensive with the caviar going for $65 per ounce. The Lobster, on the other hand, is known as the zillion-dollar one, and this is why it makes our list of the 20 most expensive but ludicrous items in the world
19. The Gurkha Black Dragon
Price Tag – $1,150 for Each Cigar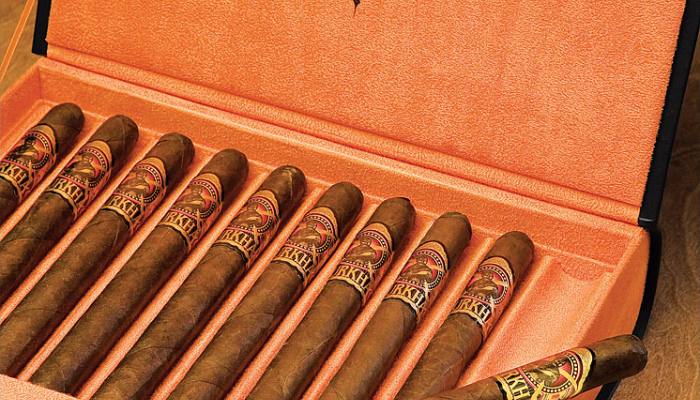 This is for cigar lovers who have a taste for premium quality cigars. The Gurkha Black Dragon is one of those cigars that are of the highest premium quality and quite costly. It is a unique Honduran blend created from specific fillers that result in this rich cigar with a medium-sized body. With its quality comes the heavy price tag which goes for an absurd $1,150 for every cigar. The boxes that carry the cigar are handmade using camel bone and they carry 100 cigars. Only a few were made which makes these expensive cigars very rare and even more costly.
18. A Feather of the Huia Bird
Price Tag – $10,000
Not many of us will phantom shelling out 10,000 bucks for an ordinary bird feather but the fact remains that there is nothing ordinary about the huia bird. A species of birds that were native to the country of New Zealand, each huia bird boasted of 12 white-tipped tail feathers which were often plucked and worn by Maori chiefs as a symbol of nobility, leadership, and hierarchy. They were also exchanged as a token of friendship. Sadly, these birds have gone into extinction to date, thanks to the introduction of predatory mammals and human activities, and as such, the few remaining genuine feathers pull in the big bucks once they come up for auction.
17. Apple iPhone 5S (Gold & Diamond)
Price Tag – $60,280
Are you walking around flaunting your iPhone thinking it is the most expensive in the whole world? Then you are in for some ego-trimming because there are many iPhones that are embedded with expensive rare diamonds, platinum, and gold worth about $1 million. These kinds of iPhones are not bulk manufactured, only a few pieces are made for the select few who can afford them. Apple iPhone 5S (Gold, Diamond, or platinum) can go for up to $60,280 or more. The reason why it is absurdly pricey is that it has 24-carat classic gold that is fully encrusted and real diamonds embedded all over it. So if you like this kind of thing and have the money, why not?
16. The Charles Hollander (Chess Set)
Price Tag – $600,000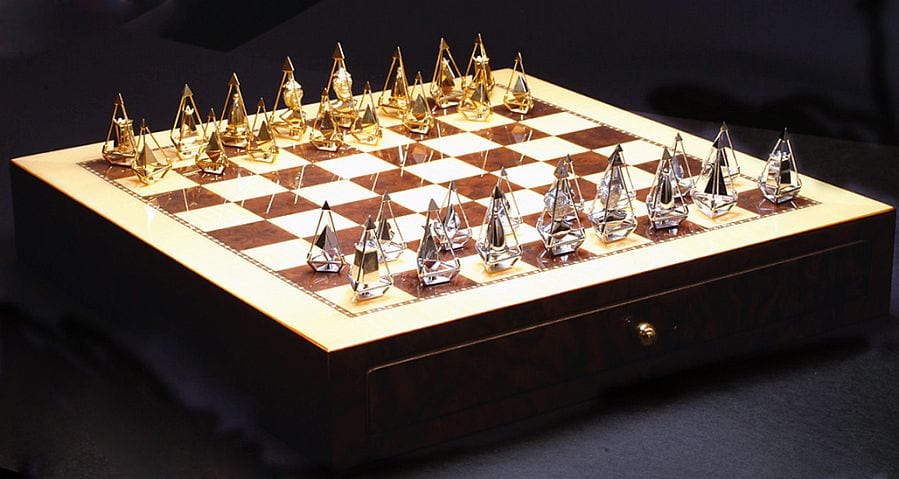 Want to play chess in style? Then, we have got the Charles Hollander chess set for you. The only problem is whether you, my friend, can afford it. This particular chess set is perfect for billionaire chess lovers and it goes for $600,000. The reason for its absurd price is that it is entirely hand-made with more than 1000 grams of 14-carat white gold and 186.57 grams of silver. It also has around 9900 white and black diamonds embedded in it, and took 30 artisans 4500 hours to produce. Need we say more?
15. Susse-Freres Daguerreotype Camera
Price Tag – $792,333
Chances are that you may not even be able to pronounce the name of this camera but that does not stop it from coming with a hefty price-tag. This is because it is one of the oldest cameras in the world. Created by a French firm, Susse Freres, in 1839, it was sold for a whole $792,333 at an online auction to an anonymous buyer. The high value of the Susse-Freres Daguerreotype Camera simply lies in the fact that it is an antique and not due to any fantastic features or abilities (such as astonishing resolutions or sensors or position locks) that it may possess.
14. A Parking Spot in Manhattan
Price Tag – $1 Million
The city of New York consistently ranks among the most expensive cities in the world and as such, it comes as no surprise that one of its boroughs, namely Manhattan, boasts of one of the most expensive parking lots in the world. As reported by Business Insider, two new condo developments in Crosby Street are charging as much as $1 million for a permanent parking spot measuring 150-200 square feet. Given that these lots are attached to the penthouses, you can be sure that the wealthy penthouse owners will not have a problem coming up with that amount.
13. Magnetic Floating Bed
Price Tag – $1.6 Million
Number 13 on the list of 20 most expensive but ludicrous items in the world is The Magnetic Floating Bed. This luxurious bed is the brainchild of Dutch architect, Janjaap Ruijssenaars, and was first exhibited at the June 2006 Millionaire Fair in Belgium. Designed to defy gravity, the bed is made of permanent magnetic material with no electricity or other forms of energy. Magnetic materials are also installed in the floor beneath the bed to push it away from those embedded in it. The magnetic floating bed comes in two sizes, 1.1 (measuring 1.3m × 3m × 0.25m) and 1.5 (measuring 60cm × 26cm × 4cm) and can be installed both indoors and outdoors. It is also multipurpose and can be used as a bed, sofa, Japanese style dining table, shelf, or simply as a piece of art.
12. Amour Amour Collars for Dogs
Price Tag – $1.8 Million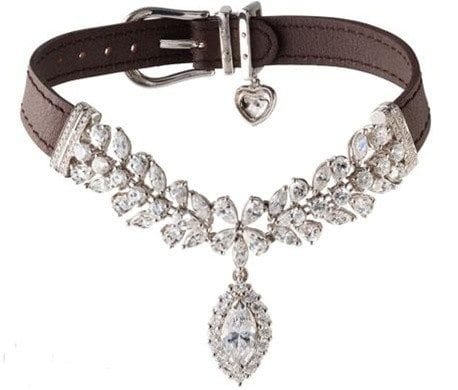 There are many cheap dog collars but there are also others that are very expensive with jaw-dropping price tags. If you are one of those people that really love your dog and would love to reward him or her for the years of companionship and faithfulness, then the Amour Amour collars for dogs will do. For an absurd price of $1.8 million, you will get a 52-carat diamond collar for your faithful companion. The collar has a centerpiece that contains a 7-carat diamond and its setting is platinum and 18-karat white gold made. Combined with crocodile leather, this collar is the real deal.
11. Hermes Birkin Handbag
Price Tag – $1.9 Million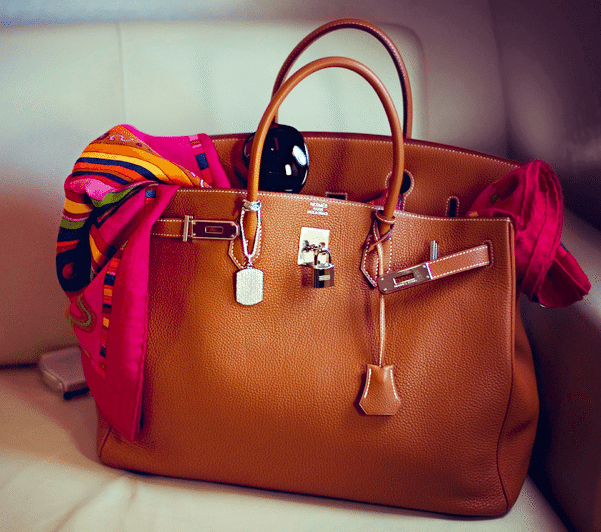 Expensive handbags are a fairly common thing but there are some price tags for handbags that are eye-popping. A perfect example of such a handbag is the unique Hermes Birkin handbag whose creator was Ginza Tanaka. This handbag got a buyer for a whopping $1.9 million. The purpose of its hefty price is that it is diamond-encrusted. Its value would probably be higher if it was sold today.
10. PrestigeHD Supreme Rose Edition Television
Price Tag – $2.3 Million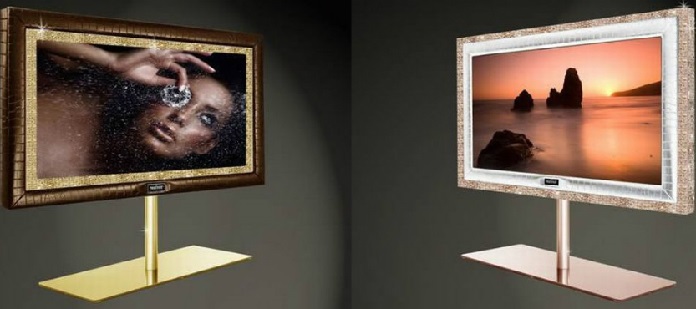 You do not need to put on this TV to watch it. You can simply lounge back in your media room and admire it even when it's off, thanks to its exquisite features. The 55-inch TV comes with 28 kilograms of solid 18-carat rose gold. The glided frame dazzles with brilliant-cut flawless diamonds along with Sunstone and Amethyst. Completing the glamorous outlook is alligator skin which is hand-sewn onto the inner screen layer. This fabulous television is manufactured by PrestigeHD and designed by Stuart Hughes, a Liverpool-based designer who has made a name for creating some of the world's most expensive gadgets.
9. The Harry Winston Ruby-Slippers
Price Tag – $3 Million
Forget your Louboutins and Ferragamos, the Harry Winston Ruby-Slippers are the most expensive pair of footwear in the world. These shoes go for around $3 Million and the price is not the only thing heavy about it. The shoes themselves are quite cumbersome as they have 1,350 carats of premium rubies and 50 carats of rare diamonds on their body. They are also encrusted with 4,600 gemstones and are the remarkable artistic creation of one of the most famous jewelry designers in the world, namely Harry Winston. No other shoes cost this much to date and this is why they qualify in the list of the 20 most expensive but ludicrous items in the world.
8. Heintzman Crystal (Piano)
Price Tag – $ 3.22 Million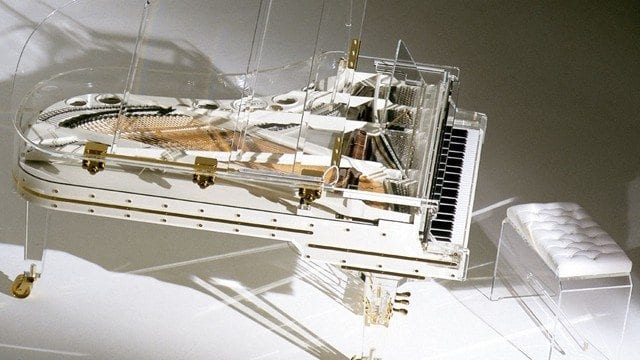 This piano went for $3.22 Million and the buyer was an anonymous bidder in an auction. It is perfect for great public performances and it was played during the opening of the Beijing Olympic Games back in 2008 for an audience of around a billion people. The crystal piano was manufactured by Canadian-based Company, Heintzman, and Co, and is entirely made up of crystal. It is completely transparent and is quite fragile. Due to this fragility, the piano is only brought out on special occasions, one of which was the Beijing Olympics earlier mentioned. On that particular occasion, the person that got the honor of playing it was none other than leading Chinese pianist, Lang Lang.
7. A Photograph Called Rhein II
Price Tag – $4.3 Million
Number 7 on the list of the 20 most expensive But ludicrous items in the world is the original print of a photograph known as Rhein II. The photograph was made by a German visual artist, Andreas Gursky, back in 1999. It features a river flowing horizontally across the field of view, between flat green fields and under an overcast sky. The Rhein II is so valuable because it is considered to be a work of art and not just an ordinary photo. It jettisoned the long-held rule of third myths and this has resulted in its massive value. A print of the original photo sold for $4.3 million in the year 2011.
6. Gold-Plated Bugatti Veyron
Price Tag – $10 Million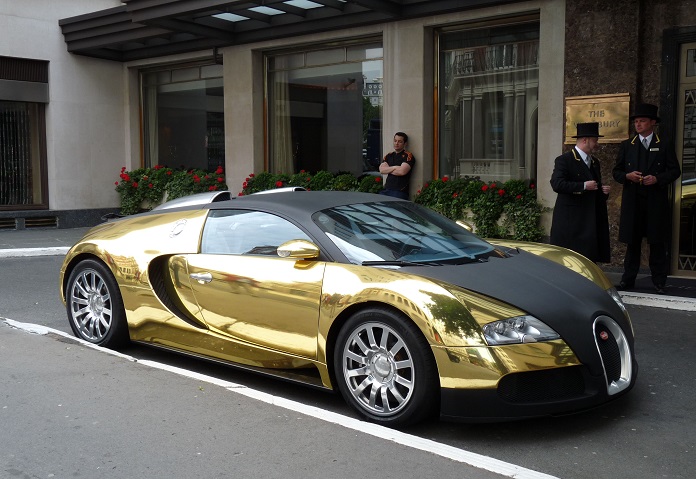 A few years ago, a Saudi billionaire set the city of London agog when he flew in his gold-plated Bugatti Veyron for his annual holidays in the English capital. The car boasted of a shimmering paint job and turned lots of heads when its owner parked it outside the hotel he was residing in. The Bugatti Veyron is one of the rarest cars in contemporary times, with only about 468 ever made, but what set this particular one apart was the makeover which was reportedly done by a Dubai-based customizing firm known as Foilacar.
5. Dead Shark Art Piece
Price Tag – $12 Million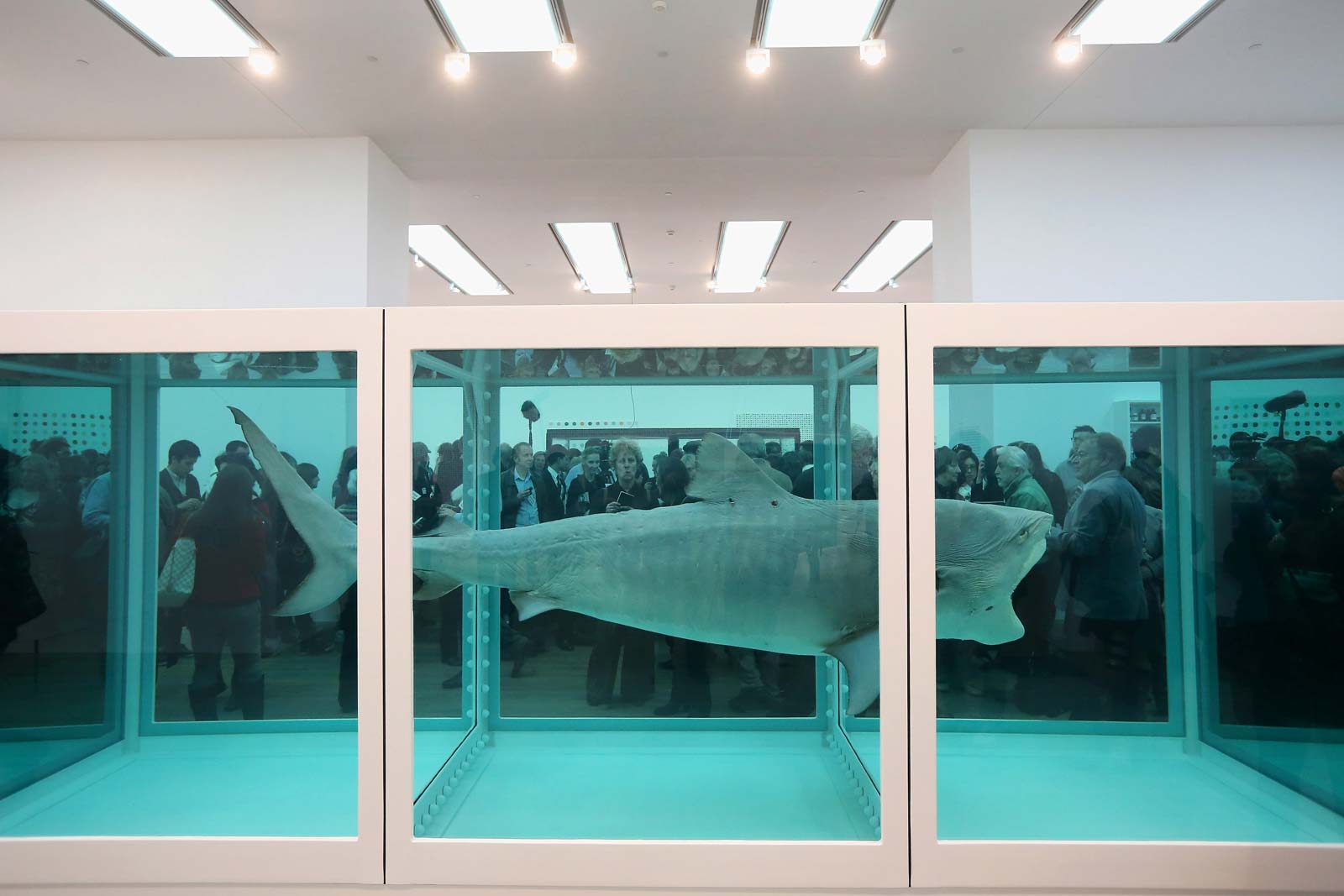 Even though its official name is the "Physical Impossibility of Death in the Mind of Someone Living", the Dead Shark art piece is actually just that, a stuffed tiger shark whose body has been preserved in a tankful of formaldehyde. Produced by English artist, Damien Hirst, back in 1991, it is currently owned by an anonymous Wall Street personality who shelled out $12 million for it. Such an outrageous sum for a dead animal has perplexed many but what can we say, the rich are entitled to their foibles and idiosyncrasies. It may also be that the owner was seeking another smart way of investing money rather than the unpredictable markets.
4. Diamond Panther Bracelet
Price Tag – $12.4 Million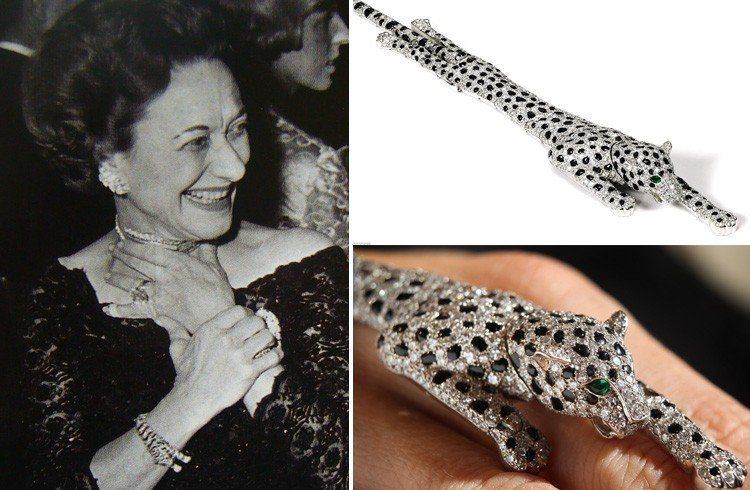 Anything encrusted with diamonds is usually quite expensive and this bracelet is no different. Shaped like an actual panther, the piece is studded with lots of diamonds and onyxes and was designed by Cartier Paris in 1952. It was gifted to American socialite, Wallis Simpson, by her lover, King Edward VIII, who would later abdicate the throne just so he could marry her. The bracelet has since changed hands several times and is believed to be in the possession of music legend, Madonna, who made a film about Wallis' epic romance with Edward in the year 2011.
See Also:  20 Most Expensive Hotel Suites From Around The World
3. The Domain Name 360.com
Price Tag – $17 Million
A domain name (the name of a website) should ordinarily cost you about $10 – $20 but in 2015, Qihoo, a Chinese internet security company known for its antivirus software, web browser, and app store, paid Vodafone $17 million to purchase the domain name, 360.com. Industry watchers pointed out that this was to enable the company to unify their current stable of domains and brands; get a name that is easier to remember; and create the impression that they offer a complete, 360-degrees view of the world. Whatever the reason may be, this is not the first time a crazy amount has been shelled out for a domain name. Other instances include insure.com – $16 million, sex.com – $14 million, and business.com – $7.5 million.
2. The Perfect Pink
Price Tag – $23 million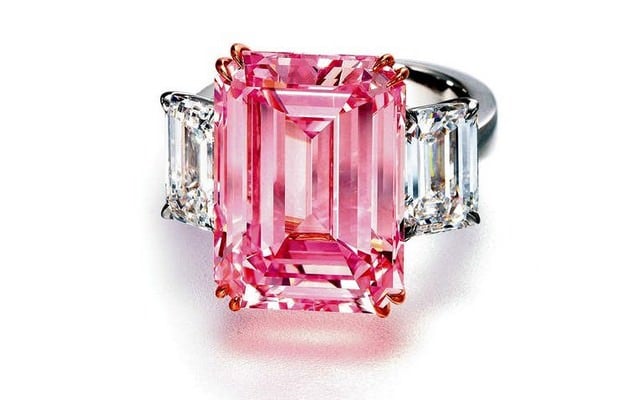 Pink diamonds are quite rare and as such, on the occasion that they make an appearance, they spark a bidding war. One of such wars unfolded back in 2010 when a rare 1414.23-carat diamond, named The Perfect Pink, was put up for auction at Christie's New York. It led to some frenzied offers but a spirited buyer later coughed out about $23 million for it, much more than the $14 – $19 million it was expected to fetch. This is however not the most expensive pink diamond ever sold. Another measuring 24.78 carats sold for $46 million that same year.
1. The Ferrari 250 Testa Rossa
Price Tag – $39.8 million
Talking about the 20 most expensive but ludicrous items in the world and not mentioning any kind of Ferrari is absolutely not possible. The Ferrari 250 Testa Rossa indeed takes the cake when it comes to both expensive cars and items in general. It is a race car that was once sold at an auction for the high price of $16.4 Million back in 2011. This was a record-breaker because few cars make this price tag. Not too long ago, another unrestored 1957 250 Testa Rosaa was reportedly sold for over $39 million, making it the most expensive car ever sold in the United Kingdom.