Airports are the city gates of every state where visitors who fly in or out must pass through. Travelers get to spend some quality time in an airport waiting for their scheduled flight time and as such an airport can be a temporary home for these people. This is why it has to be conducive, comfortable and consoling in cases where people have to wait almost a full day in an airport.
The facilities in an airport play a major role in making it befitting; it is as important as the flights it offers as people need to feel at ease just before their trip and after one. However, not all airports are of the same standard. We have the good, the bad and the terrible, but in this articles we are focused on the 10 best and 10 worst airports in Europe.
The ranking of the worst airports is based on an overall airport experience as determined by voters in 2015 Airport Survey, while that of the best is according to the Skytrax annual rankings. It was based on the impressions of over 13 million fliers from 112 countries. More than 550 airports were included in the survey, which covers 39 service and performance parameters, including facility comfort, location of bathrooms, and the language skills of the airport staff.
Worst Airports in Europe
10. London Luton International Airport – England (LTN)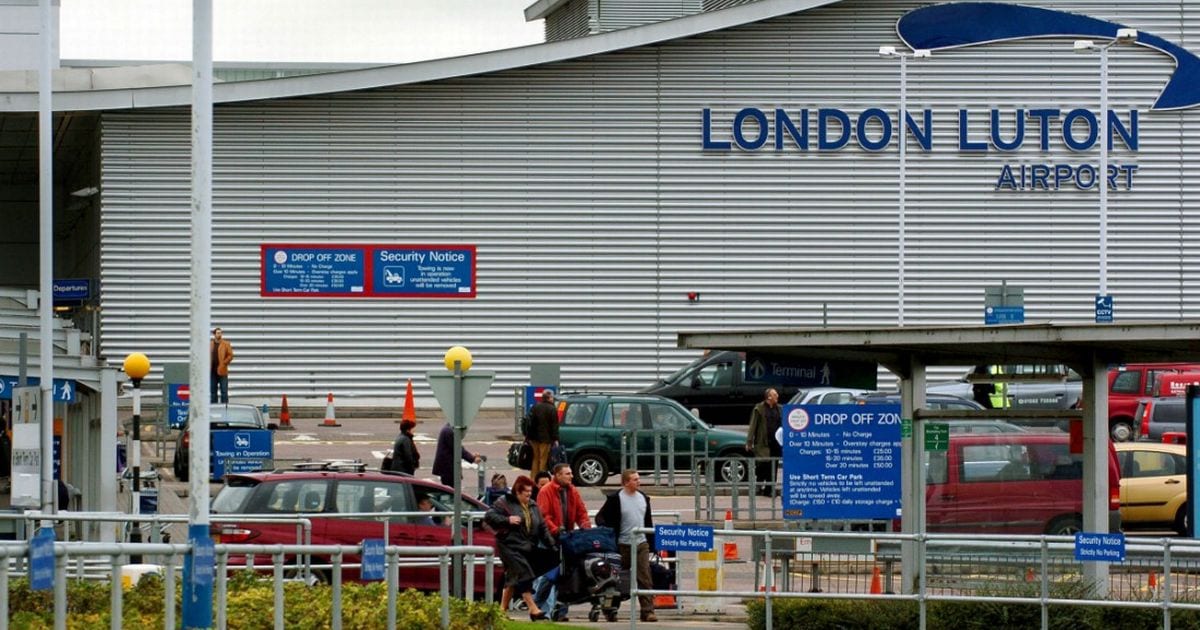 At London Luton, flights may be cheaper but every other thing is expensive. The terminal pass for all drivers is £2.50 and you get to pay for access to their Wi-Fi. Due to the frequent use of this airport by budget travellers, there's not enough walking space and comfortable sleeping lodges around.
9. Bergamo Orio al Serio International Airport – Italy (BGY)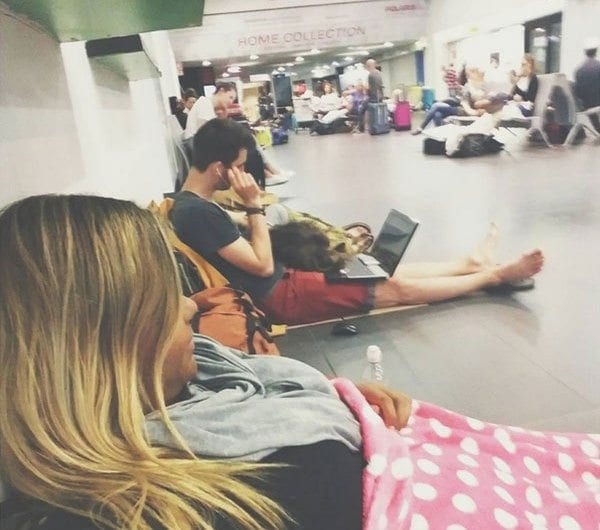 This airport has been on the worst airport list for several years now. However, slight improvements has been made over the years, like the recent installation of sleep pods and the opening of a landside lounge and of a few more cafes. Sadly, the distance from the airport, which is located at the outskirt, to Milan is a 50km journey and that is a lot of money if you are hiring a car.
8. Brussels Charleroi International Airport – Belgium (CRL)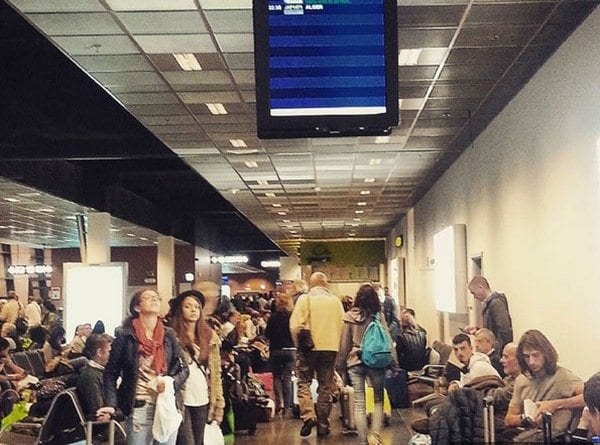 Although this airport receives flights from RyanAir, Wizz Air, Pegasus Airlines and Jetairfly, it is described by one voter as "unsuitable for passengers". The terminal lacks basics facilities like sufficient seating, heat, outlets and free Wi-Fi. There are no 24-hour food options and there is no transport to the city centre late in the evening. However, the airport allows travelers to sleep over, and they have the floor to that effect if they do not bring along a cushion and a blanket.
7. Rome Ciampino International Airport – Italy (CIA)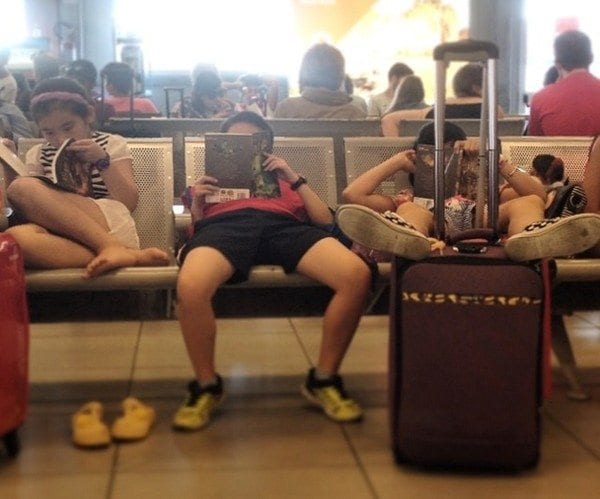 Ciampino is a secondary airport for Rome that caters largely to budget airlines and travelers. Passengers get frustrated with the insufficient seats, long queues and drab architecture. The unlimited free Wi-Fi does obscure an overall lack of facilities, though cold overnight temperature brings everyone back to reality. The only good thing about Ciampino is its efficient connection with Rome's primary train station.
6. Corfu International Airport – Greece (CFU)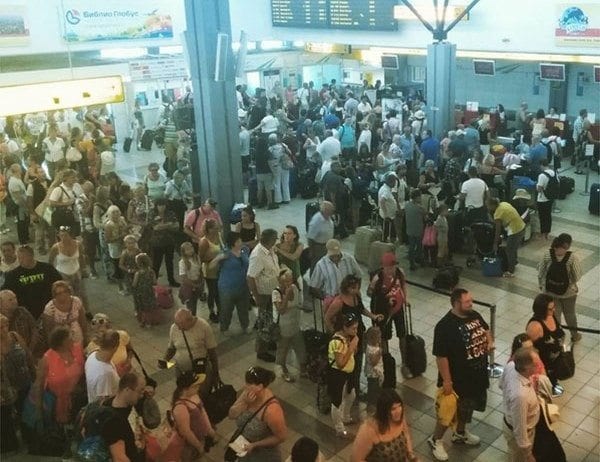 To show the magnitude of how bad Corfu International Airport is, a traveler once said "our prison population have deluxe standards of food, entertainment and comfort in comparison to this unhygienic cesspit of an airport." Passengers are not to be blamed for complaining, Corfu's airport is small, drab and sparsely furnished with uncomfortable chairs. Queues are consistently long, as staff do not seem interested in helping travelers out. There are no shopping malls and the in-house café serves but the bareest minimum.
5. Berlin Schönefeld International Airport – Germany (SXF)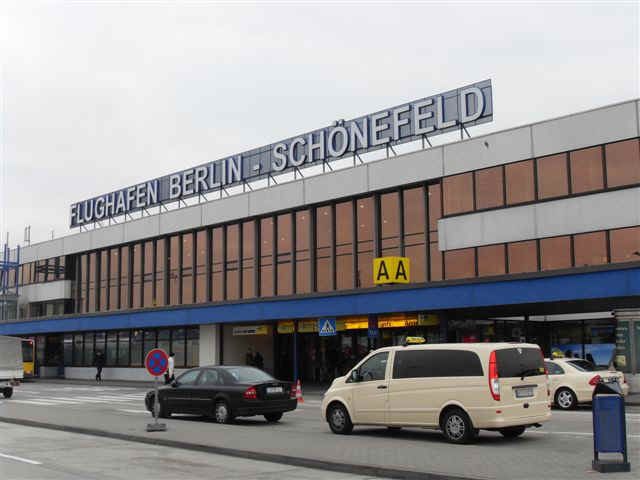 Berlin Schönefeld Airport predominantly serves low-cost airlines travelling in Europe, like Condor, RyanAir and easyJet. Voters described the terminal's facilities as borderline archaic, smaller than the passengers, with little amount of chairs, restaurants and shops. However, passengers enjoy free one hour WiFi and a night sleep in space in the airport hall.
4. Crete Heraklion International Airport – Greece (HER)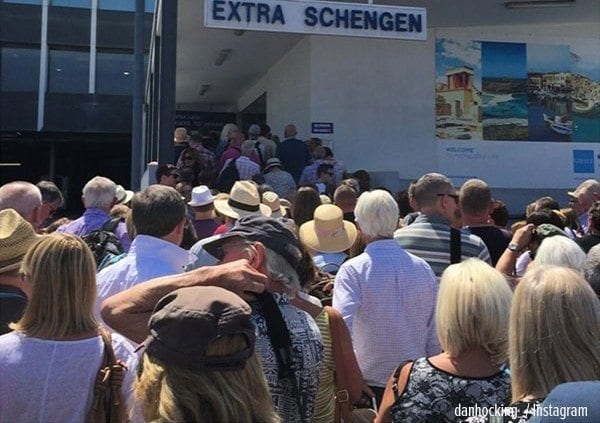 "This is the worst airport I have ever been to. Unhelpful staff, a ridiculous system where there is mostly only 1 X Ray machine working," a traveler Lamented. Every airport has queues but that of Crete Heraklion is epic, and just to make your trip less stressful, survey respondents recommend avoiding the airport at all costs during summer.
3. Rhodes International Airport – Greece (RHO)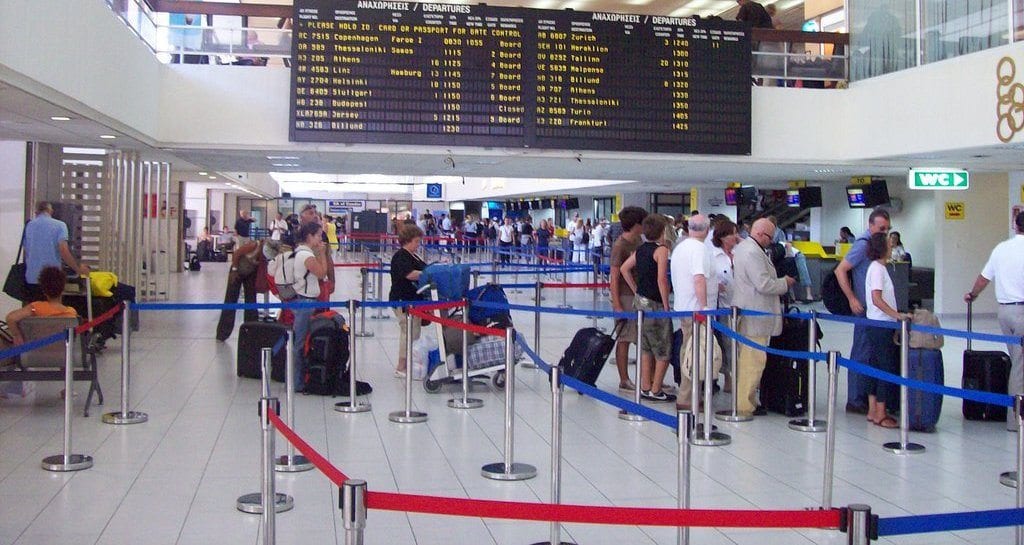 The lobby of this airport might look clean and classy, but its all deceit. A traveler once commented that the toilets have no toilet seats on any of them. There are no toilet paper, no soap to wash hands and no towels to dry. From check-in to security to duty-free shopping, passengers report finding queues and under-staffing problems quite literally everywhere. Just in case you plan to go through that route, go with everything you might need for your waiting and of course, a big bag of patience.
2. Santorini Thira National Airport – Greece (JTR)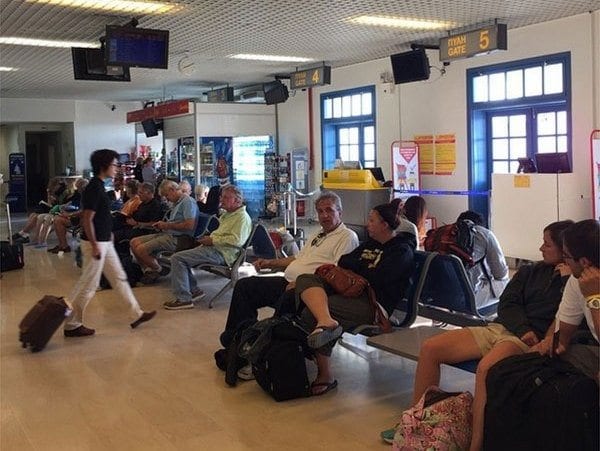 At Santorini Thira Airport, voters complain of limited sitting space, minimal restaurants, and some flaws with the security processes. It is also not a clean place to stay for long, since it is usually crowded and has no air-conditioner. Survey respondents recommend that this terminal be torn down and re-built from scratch as its present state is dilapidated.
1. Beauvais-Tille International Airport – France (BVA)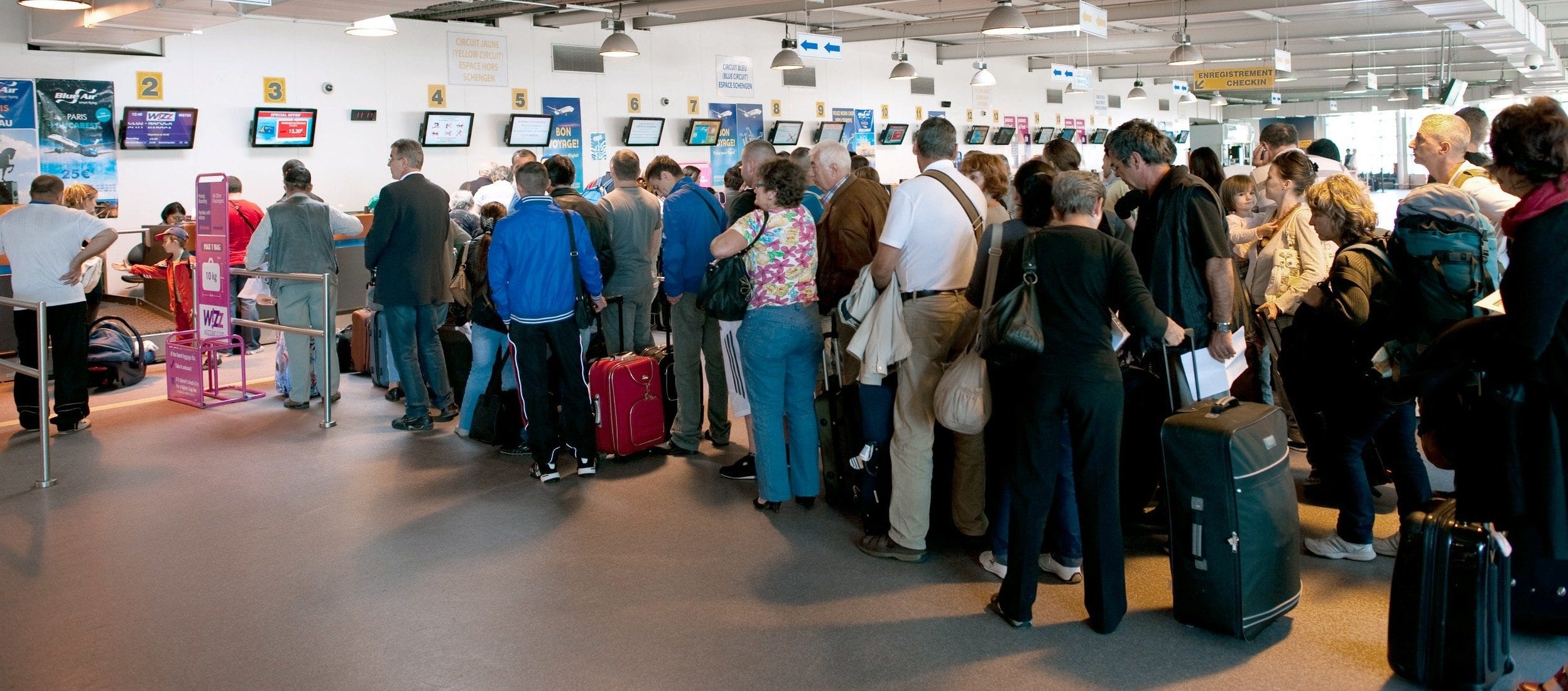 Situated 88 km away from Paris, a voter calls Beauvais-Tille International Airport "the 7th Circle of Hell". Passengers often feel duped upon arrival in the middle of nowhere, and usually find it time-consuming getting to Paris, with no affordable options for public transport. Wi-Fi is available at a cost, however, it could take forever to get the password from the airport authorities.
Best Airports in Europe
10. London City Airport (LCY)
London City Airport offers a special business-class-only flight to New York's JFK International Airport, and also offers travelers direct access to London's booming central business district. It has an estimated yearly passenger of about 3.4 million and was previously ranked Number 9 best airport in Europe. This airport is awesome because it is beautiful, clean and is located in the heart of the English capital.
9. Madrid-Barajas International Airport (MAD)
With an estimated yearly passenger size of 39.7 million, Madrid-Barajas is one of the busiest airports in Europe and serves as a hub for Iberia Airlines as well as Air Europa. Although they lack dinning options, it is compensated by the stylish architecture of the facility.
8. Cologne Bonn Airport (CGN)
In a year, over 9 million passengers travel through Cologne Bonn Airport. It is located just 15 kilometers (9 miles) southeast of Cologne, Germany. CGN is a major hub for the budget carrier German wings. Cologne Bonn Airport retains its previous ranking of Number 8 and is praised by Skytrax for its modern architecture and clean/efficient terminal buildings.
7. Helsinki Airport (HEL)
Helsinki Airport is located 20 kilometers north of the Finish capital, and it is home to Finnair and is a major hub for Norwegian Air Shuttle. It is really an amazing place to pass time, as it has an art gallery, and passengers can engage in a book swap, or view a scenic terrace.
6. Copenhagen Airport (CPH)
Copenhagen is one of the busiest airport in Northern Europe and is a major base of operations for Scandinavian Airlines and Norwegian Air Shuttle. They have a whooping 24.1 million passengers every year and remains the 6th best airport in Europe from the previous ranking.
5. Frankfurt Airport (FRA)
Frankfurt Airport is the third-busiest airport in Europe, allowing 58 million people fly in and out through it. Also, it has one of the best roofing interiors ever and movement between the terminals are easy, although the immigration lines can be long at times. At Frankfurt Airport one can find so many places to shop and eat, and also a nice view to watch Lufthansa's fleet of more than 270 jets take off and land at different intervals.
4. Amsterdam Schiphol Airport (AMS)
3. London Heathrow Airport (LHR)
With 72.4 million passengers passing through every year, London Heathrow Airport, left its previous rank of number 4 best Europe's airport to Number 3. Heathrow is the world's third-busiest airport and the largest of the five primary airports serving London. Although the airport is currently going through renovation, its seven-year-old Terminal 5 building was named the best airport terminal in the world by Skytrax.
2. Zurich Airport (ZRH)
This airport is only 8 miles from the heart of Zurich and offers passengers with an extended layover, bicycle and inline-skate rentals and excursions to the Swiss Museum of Transport Lucerne. Home for Swiss International Air Lines and as a hub linking Switzerland's largest city with the rest of the country, this year Zurich Airport stepped up its game from being number 3 in the previous ranking to number 2 best airport in Europe.
1. Munich Airport (MUC)
Munich Airport maintained its top most spot from the previous ranking and is not about to step down any moment soon. With an estimated yearly passenger of 38.7 million, MUC has been rated the best airport in Europe by Skytrax. The airport is located northeast of downtown Munich, MUC is one of the busiest airports in Europe and the second-busiest in Germany, after Frankfurt. Munich serves as a major hub for Air Berlin, Lufthansa, and Condor, and it features airy, glass-heavy architecture. Also, it has a visitors park nearby which features a mini golf and a display of historic aircraft.

Fact Check: We strive for accuracy and fairness. If you see something that needs updating,