Spontaneous, lively and very talented, Erica Tazel is an American television actor and revered theater actress who has become one of the most famous on the American theater stage. Often described as a 'black beauty' by her many fans, Erica has, for many years, dazzled people with her immense talent and versatility both on stage and behind the camera.
As a television star, she is now best known for her portrayal of Rachel Brooks in the very popular television series Justified, among many other roles.
Erica Tazel Bio
Erica Tazel was born on the 31st of March, 1976, in Dallas, Texas. Information revealing the identity of her parents is not quite available at the moment. Some reports say that her mother was a makeup artist, however, this is not a proven fact. Also, it is not certain if she has any siblings or she is an only child.
Growing up, Tazel did not think that she would become an actress even though she went to a performing arts high school. She has often explained that she was exposed to acting quite early in life because of the high school she attended where she was made to get involved with stage management, set design, lighting design and every other thing associated with the theater. She just did those things without thinking much about them or planning to use her experiences to become a star actress.
When she finished high school, she went on to attend the Spelman College, a liberal arts college located in Atlanta, Georgia hoping to become a physical therapist after her graduation. She entered the school as a biology pre-med major but found it hard to deal with her math and science classes and didn't know what to do. However, one day she was invited by a friend to visit a theater and the moment she stepped inside it, she burst into tears.
Erica Tazel said she can't explain why she burst into tears but looking back, she realized it was an affirmation that her place was in the theater as an actress. The feeling was so strong that she had to cry. This was the beginning of life as an actress for the young lade.
With the new realization of her purpose in life, Tazel enrolled at the New York University's Graduate Acting Program from where she bagged an M.F.A. She consequently went on to begin her stage acting career.
Erica Tazel kick-started her professional stage acting career in 2000 when she featured in The Winter's Tale at New York Shakespeare Festival. She received praises from many quarters after her stunning role interpretation. With her confidence building up, she continued to take on more roles in the theater. She has played roles before a dazzled audience at the Royal Shakespeare Company's Cymbeline and has also acted in Juvenilia, a play staged by the Playwrights Horizons in which she made an off-Broadway appearance.
With every stage appearance, Tazel kept getting better at her craft. In 2007, she played the role of Juliette in I Have Before Me a Remarkable Document Given To Me by a Young Lady from Rwanda, a play which was staged at The Colony Theatre in Burbank, CA. Her acting was so brilliant that she was nominated for an award for Lead Performance by the L.A. Drama Critics Circle. The same year, she won the NAACP Theatre Award for Best Lead Female for that role.
Movies and TV Shows
Erica Tazel is not only a theater actress even though that is where she primarily got her training. She is also a film and TV actress. She made her debut on TV in 2001 when she was cast to play Grace, a dance teacher in Sex and the City, a romantic comedy-drama TV series. That same year, she landed another role in Third Watch, a crime drama series in which played Shaquana Golden for two episodes.
After making an appearance in Firefly in 2002, she landed two roles in 2003; Law & Order: Special Victims Unit and Law & Order. The actress landed her first role in an independent movie in 2004 when she was cast in House of D, a coming-of-age comedy-drama film. She has since gone on to feature in other independent movies such as Runaway Island in 2015, Mr. Right also in 2015 and Odious in 2016.
Erica Tazel got her big break as a TV star in 2010 when she joined the cast of Justified, a crime drama TV series in which she portrayed Rachel Brooks. The series became very popular and the more famous it got, the more famous Erica herself got, winning many fans from many quarters. She acted in Justified for nearly 5 years from 2010 to 2015, appearing in over 49 episodes. She is now best known for the role she played in this series.
Following her success in Justified, Erica Tazel has gone on to feature in other top series such as NCIS, a police procedural series and The Good Fight, a legal and political drama web TV series.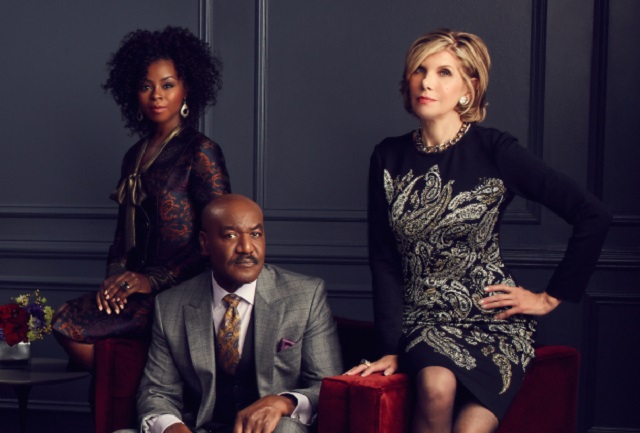 READ ALSO: Who Is Emme Rylan The General Hospital Actress?
Is She Married?
Even though Erica Tazel is beautiful and popular, there are no reports of any man in her life just yet. Die-hard fans of the actress have constantly tried to find out if she is in any relationship by checking her social media profiles to see if any man will appear on her pages as the 'lucky guy' but so far they have failed in their quest as the actress has kept mum on her relationship status.
Erica sparked some stir when she posted a photo of some food on Instagram and captioned it 'with my love'. Some fans agreed that she must have been referring to a mystery lover in the background with her. However, this has not been proven at all. Erica is still unmarried at the moment but perhaps she will soon show the world who the man in her life is.