If you've ever seen the movie Miles from Nowhere, then you will appreciate the role of Erica Schmidt. Schmidt is married to Game of Thrones star Peter Dinklage and a love for performing arts is one of the many things the two have in common. On the one hand, Dinklage continues to grow as one of the most admired actors on big and small screens. On the other, his wife and supporter of over a decade have climbed to the top among the top theatre directors of her time.
No matter how you look at it, Schmidt embodies commitment and dedication in every aspect of her life. In addition to being a loving wife and proud mother, Dinklage describes her as an artist because she treats her passion as art, not just mere entertainment. Indeed, Peter Dinklage is one lucky man, the kind of which not even Tyrion Lannister – for all his privileges – could boast.
Who is Erica Schmidt?
Before we go into the scoop of what Erica Schmidt's personal life is like, let's get to know the woman first. Best known as the wife of the Emmy Award-winning Game of Thrones fan-favorite Peter Dinklage. Erica Schmidt is an award-winning actress and theatre director. She was born on June 8, 1975, in Los Angeles, California. Daughter to a native American family, Erica belongs to North American ethnicity.
Schmidt's love for acting didn't develop out of a sheer search for a job; it is a passion she has nursed since her early years. She began a step towards becoming a renowned actress in her school years. While studying at the Poughkeepsie, a New York-based Vassar College, the American actress joined her school's comedy group called Laughing Stock, where she was part of their numerous weekend performances.
Details of Her Career in the Entertainment Industry
Erica Schmidt began her career almost immediately after graduating from college. She started not as an actress or writer but as a costume designer. While living in Williamsburg, Brooklyn, she worked with Julliard for a couple of months and gained more experience that relates to her long-loved acting and directing career. She eventually got a job as a deck stage manager for the production of the film, Jesus Christ Superstar, at the St. Mark's Youth and Young Adult Theatre Ministries.
Before bagging her part in the film Miles from Nowhere, Erica's earliest known role was as the lead character in Brandon Teena, an off-Broadway play created by Leigh Silverman in 1999. The film's success then paved the way for her first gig as a theatre director in the production of As You Like It in 2000. Afterward, she got more directorial jobs, the most famous being the 2002 film, Spanish Girl, which fetched not only her first major earning but also a much-needed recognition as a rising star in the entertainment industry.
Her first major critical hit, however, was in the off-Broadway play Debbie Does Dallas, produced in 2003. Others on her directorial list include Humor Abuse, Rent, and The Sorcerer. She wrote All the Fine Boys and co-wrote Humor Abuse and Cyrano. She also directed a production of A Month in the Country, which starred her husband in 2015.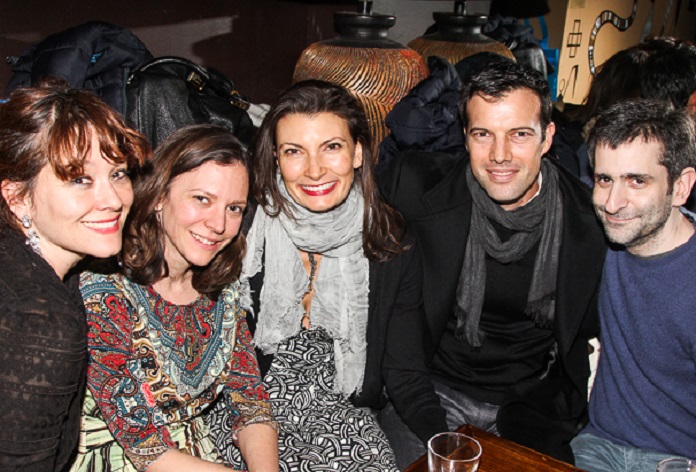 As regards Erica's TV roles, her first and most popular one is in the 2002 film Miles from Nowhere. However, Erica Schmidt's short filmography is not for lack of talent or opportunity, but a matter of interest.
As her husband once told the Guardian concerning the subject, Erica is not like most people in their line of work, whose ultimate goal is film. Theatre is what she loves, and she considers it sacred. To her, it's a form of art she wouldn't trade, not even for the allure of the big screen.
The Scoop on Erica Schmidt's Marriage to Peter Dinklage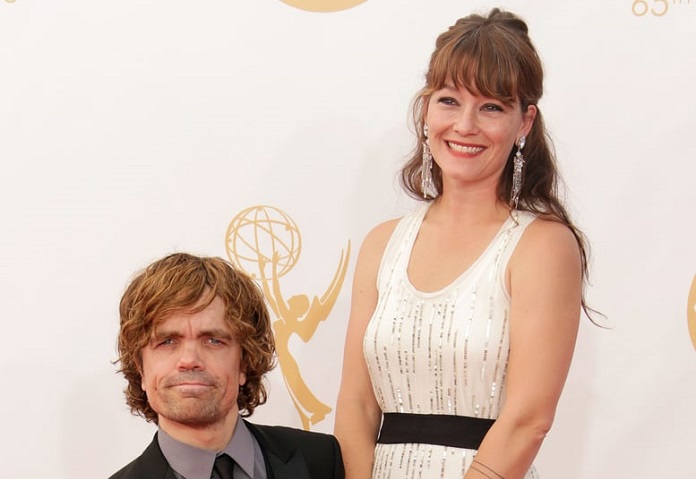 Erica's relationship with the Pixel actor has been a long time coming. The couple met in the early 2000s, and with the dawn of the new millennium, they began their love story. Having gone out for about three years, Peter knew there was no one else for him, so he decided to make it a forever thing. Dinklage asked the love of his life to become his wife in November 2004, and Erica Schmidt said yes. Now, this is where it becomes interesting. A few months after their engagement, the dramatic couple thought it best to elope together, and to Las Vegas, no less!
As you may have guessed, they got married not long after that on April 16, 2005. The couple has two children whom they have tried to keep away from the public. Their first child, a girl whose name they have not made public – but Wikipedia erroneously lists as "Zelig" – was born in 2011. They welcomed their second child together in the summer of 2017, but details about the kid remain private as well.
If there is one thing we know for sure about the Schmidt-Dinklage family, it's how committed they are to keeping their personal life private. To further enforce this resolve, Erica has stayed away from every social media platform, be it Facebook, Twitter, or Instagram. Though her husband shares photos and quotes on his, he doesn't let anything slip about his private affairs either.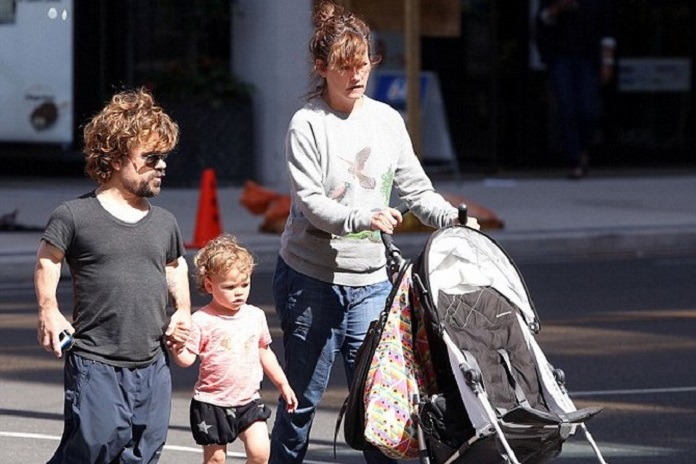 Nonetheless, the actor does not dismiss PDA's value and takes the most important moments in his life to remind his beloved Erica just how much she means to him. He made history in 2018 when he got nominated for a Primetime Emmy for the seventh time for his role as Tyrion Lannister. While the admired actor has won two of the nominations (2011, 2015), his acknowledgment of his wife the first time he won was indeed heartwarming.
On stage, in front of everyone, Dinklage, overwhelmed by emotions, looked at his wife, and told her how amazing she was and that he loves her. Erica Schmidt supports her husband in every way she knows how and Dinklage does the same when it's her turn, as it should be. In March 2017, while they were still expecting their second child, Dinklage was seen beside his pregnant wife at the premiere of her creation, the off-Broadway play All the Fine Boys. They were also sighted together at a concert not long after their baby was born in the same year.