Emily Montague is an American actress whose graceful and almost effortless ability to aptly transform into her assigned movie characters has been applauded by her many fans who often describe her as "tireless" and "polished" on social media. With a very cute face and blonde hair flowing down her shoulders in wispy rows, Emily has been hailed as one of the truly beautiful women in Hollywood and has won the hearts of many to herself over the years.
Beginning her acting career in the early 2000s, Emily has gone on to appear in several movies and TV series. Among them all, she is now best known for her performance in Fright Night, Days of Our Lives, and The Endless. As much as people have been keeping up with her career, they have also shown interest in knowing how she spent her childhood and what led her to enter the very competitive acting industry.
Emily Montague's Childhood
Emily Montague was born on the 30th day of August 1984 in Livingston, a township in New Jersey, USA. The identity of her parents are not known and it is also not clear if she has any siblings with whom she grew up or if she is an only child. The answers to these questions are not known because the actress has always loved to keep a low profile and does not share much on social media.
Details about the high school or college that Emily attended is also not public information. However, it is believed that she had a university education. She has since gone on to pursue a successful career in Hollywood.
She Appeared in a Variety of Projects in Her Debut Year
Emily Montague began her acting career when she featured in the 2004 short film titled Paper or Plastic. Her role in the film gave her the exposure and experience needed for bigger exploits ahead. In that same year, she also appeared in Cold Case, a TV series in which she played the role of Heather. She then featured in the TV movie, Door to the Throne, before rounding off her debut year with an appearance in Beauty in Chaos, a drama/war film.
In 2005, Emily starred in a short film titled Portrait of a Man and a Woman: Los Angeles. 2006 turned out to be a very busy year for her as she appeared in a number of projects. She was first cast in South of Nowhere, a TV series in which she played the character of Josie. She then starred in Close to Home, another TV series where she portrayed Brooke Riggs. Shortly after, Emily featured as Hannah Guttman in the Boston Legal TV series before appearing in the TV movie, Mystery Woman: Redemption, and the short film, Quarters.
Her Roles in Days of Our Lives and Fright Night Brought Her Fame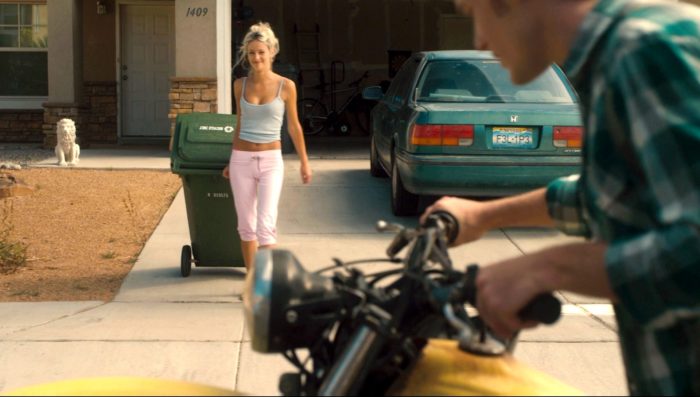 Emily Montague got her big break in 2007 when she was cast in the soap opera, Days of Our Lives, where she played Abby Deveraux. Her performance in the series got her a lot of accolades and won her loads of fans across America.
In 2010, she got to star in two TV series; CSI: Crime Scene Investigation and Melrose Place. The next year, she appeared in two other TV series; Rules of Engagement and Memphis Beat, and then bagged a starring role in Fright Night, a horror/comedy film that earned her even more acclaim as an actress.
Over the years, Emily Montague has continued to wow fans with her sterling acting skills, appearing in movies and TV series like Resolution in 2012, Bones in 2014, Scandal in 2016, and The Endless in 2017. In the process, she has raked in quite a lot of money as she is reported to be worth around $1 million.
Emily Montague's Marriage to Chris D'Elia and Why It Ended
Before falling in love with Damon Dayoub and marrying him, Emily Montague used to be married to Chris D'Elia, a popular American stand-up comedian, writer, podcast host, and actor. A versatile entertainer, D'Elia has a long list of credits spread across films, TV series, Web podcasts, and comedy albums. Most recently, he was seen in Netflix's thriller series, You as Henderson, but he is mostly recognized for playing Kenny, Alex Miller, and Danny Burton respectively in The Good Doctor, Whitney, and Undateable.
The couple exchanged vows in 2006 and stayed married till 2010 when they decided to call it quits. The exact reason why they divorced is not known but it is obvious that they have both moved on with their lives with D'Elia getting busy with his career and Emily getting married to another man.
It has, however, been speculated that Chris D'Elia's party lifestyle was what led to his failed marriage but the comedian denied this in an interview. According to him, he wanted to start a family with Emily but things failed to work out.
READ ALSO: Ellen Muth – Bio, Weight, Husband, Net Worth, Where Is She Now?
Life With Her Second Husband Damon Dayoub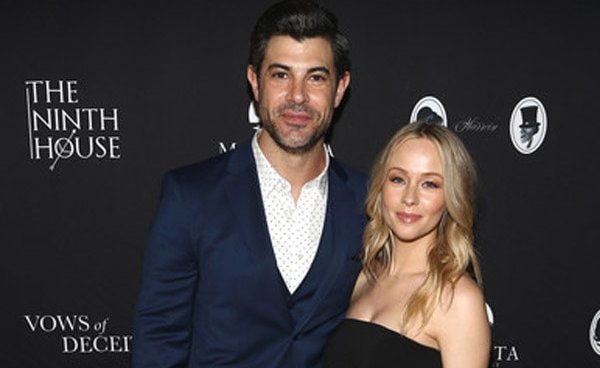 Emily Montague is now a happily married woman following her second marriage to Damon Dayoub, an American actor who is known for his performances in movies like Danger One and Moontrap Target Earth.
Born on the 14th of July 1980, Damon Joseph Dayoub was raised in El Paso and schooled at Coronado High School and the University of Texas at Austin. To the best of our knowledge, his career took off in 2010 when he guest-starred on The Whole Truth. Since then, he has been a part of other projects like Stitchers, Single Ladies, The Last Ship, and Dallas.
The exact time in which Emily and Damon met and fell in love is not quite clear. However, we know that they got married in 2015 after dating for quite a while. The couple now lives peacefully in Los Angeles, California with their daughter Ava James Dayoub, who was born sometime in December 2017. Damon is very fond of Ava. When she turned two, he celebrated her on Instagram, asserting that the little girl is "kind, smart, beautiful and more her mother every day".