When it comes to major actors or actresses in Hollywood, there are very few of them who have a more storied career than Drew Barrymore, an actress who began her appearance in the industry as a child, appearing in the classic movie, E.T. the Extra-Terrestrial. Her storied career not only cuts across her long filmography but also her relationships. Drew Barrymore has famously been in a relationship with several men, one of which is her ex-husband, Will Kopelman, whom she was married to between 2012 and 2016.
Being one of the major relationships in Drew Barrymore's life, we take a look at how both celebrity exes are doing these days, particularly when it comes to money. Check out the net worth of Drew Barrymore and Will Kopelman below, including who makes more money between both personalities.
Who Makes More Money?
Drew Barrymore – $125 million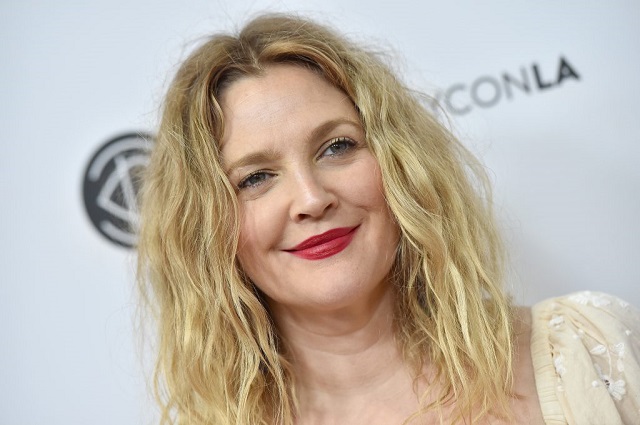 If you have been following Hollywood for a couple of decades, then there is a chance you have been aware of Drew Barrymore's career, one that began when she was just three years old, starring in the movie, Suddenly, Love.
By the time she was seven years old, she became one of the most popular child actors in the world having starred as Gertie in the movie, E.T. the Extra-Terrestrial, which was not only a critical success but also the highest-grossing film in the 80s.
Despite a challenging childhood where she battled suicide attempts and a controversial party life that would have ended her career as an actress, Drew Barrymore went on to become one of the most popular and successful actresses in the world.
Drew has appeared in over 75 movies and TV shows, many of which include classics like Charlie's Angels, 50 First Dates, He's Just Not That Into You, Going the Distance, Family Guy, and Santa Clarita Diet.
Drew Barrymore, who is known for her work in various romantic comedies, has made over $1.6 billion in the global box office as a leading actress, while her films as a supporting actress have made over $1.5 billion. Some of her highest-earning movies include E.T. The Extra-Terrestrial, Batman Forever, Scream, 50 First Dates and a few more others.
Other than her highly successful box office projects as an actress, her projects where she played technical roles such as a producer and director have earned over $350 million in the box office.
Having proven to be a highly bankable actress and a fairly successful producer, it comes as no surprise that Drew Barrymore has a personal net worth of $125 million. Her net worth has come through earning as much as $10 million from her movies, as well as from brand endorsement deals, like Cover Girl makeup, where she is not just a spokesperson but also a co-creative director. She has also worked with Gucci.
Another source of major income for Drew Barrymore is her production company, Flower Films, which she has earned a significant amount of money in back-end deals from some of the company's productions. Other than her production company, she also has a fashion line of her own in partnership with the online shopping behemoth, Amazon. The fashion line is named Dear Drew and it was launched in the fall of 2017.
Will Kopelman – $5 million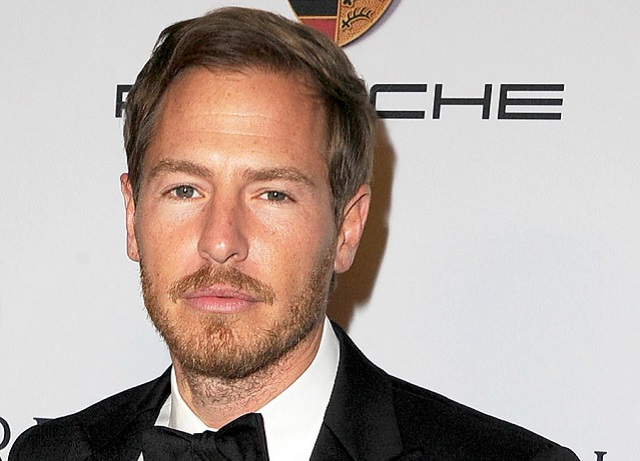 Will Kopelman, the ex-husband of the movie star, has had a more modest acting career, mainly because he is not an actor, but rather an art consultant. His only movie appearance came in the 2000 movie, Intern, where he played the character, Andy. His only other credit came in a video short, Friendly Fire.
Will Kopelman, who also happens to be the son of the former Chanel CEO, Arie Kopelman, has a lot more success in the art world, working as a consultant. As an expert, he has developed a high-profile client list that includes names like Zooey Deschanel, Robert Pattinson, and Lake Bell. He made his name by identifying great works from young and up-and-coming artists and selling them to his clients in deals that have high resale value.
Through his work as an art consultant, he has been able to accrue a personal net worth of $5 million, and since he walked into the spotlight, his wealth has been displayed in different forms, including once owning a loft that was considered the Best Bachelor Pad in Los Angeles.
Having established the income and net worth of both celebrity exes, it suffices to say that between Drew Barrymore and Will Kopelman, the actress makes a whole lot more money. She did before they got married and has continued to post-divorce.
Drew Barrymore and Will Kopelman – Relationship Timeline
After a final breakup with Justin Long following three years of an on-and-off relationship, Drew Barrymore met Will Kopelman in 2011 and they began a relationship. Since then, the couple has gotten married, divorced and become co-parents to their two daughters. Check out a timeline of Drew Barrymore's third marriage below.
2011
We do not know how they met, but considering Will Kopelman is an art consultant for Hollywood celebrities, the possibilities are not out of sight. Soon, it was confirmed that Drew Barrymore was in a relationship with Will and the world began to hold its breath to see how it would end.
June 2012
After one and a half years of being in a relationship, things appeared to be going well between Drew and Will and they confirmed it to the world when they got married in Drew's home at Montecito, California. It was a small ceremony that was held at the backyard of her home and had several stars in attendance.
Drew Barrymore wore a Chanel wedding gown and among the lavishness, it was confirmed that she was pregnant.
September 2012
Drew Barrymore and Will Kopelman give birth to their first child, a daughter Olive Barrymore Kopelman who was born on the 26th of September, 2012.
April 2014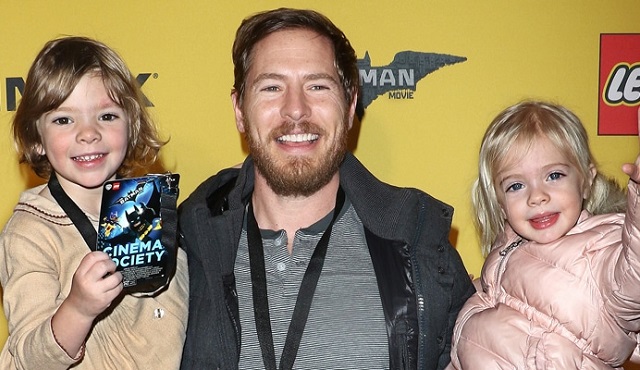 Two years after they gave birth to their first child, Drew Barrymore, who famously has a track record of failed relationships and marriages seemed to have overcome her troubles as she announced the birth of her second daughter with her husband, Will.
Their second child, who is also a daughter, was born on the 22nd of April, 2014 and she is named Frankie Barrymore Kopelman. The family lived together in New York City.
April 2016
Two years after they gave birth to their second daughter, the statement everyone one hoped would never drop eventually did, with Drew Barrymore and Will Kopelman announcing their separation and a plan to get divorced.
July/August 2016
Following the announcement, Drew filed for a divorce on the 15th of July and after a couple of weeks, the divorce was finalized on the 3rd of August, 2016.
It was an amicable divorce, and both of them have remained co-parents to their daughters. The couple has been spotted taking both their children out to various events, including vacations.
Her daughters, Olive and Frankie live in New York with their father while Drew travels between New York and Los Angeles for her work.
Drew Barrymore has stated her intention of raising her children traditionally, in a polar opposite to her experience as a child growing under her parents. Drew famously emancipated from her parents at the age of 14.
Drew Barrymore's Dating History
Prior to meeting and subsequently getting married to Will Kopelman, Drew Barrymore was in several relationships, one that can best be described as a tumultuous relationship history.
First, at the age of 16, Drew got engaged to Leland Hayward. The engagement never did become a marriage. In 1992, she also dated and got engaged to Jamie Walters, who is also an actor. The engagement lasted between 1992 and 1993.
After multiple failed engagements, the third engagement proved to be the charm as she got engaged to Jeremy Thomas, who is a Los Angeles bar owner. The couple got married in March 1994 but got divorced two months later.
Before the year was over, Drew Barrymore began a relationship with Eric Erlandson, a guitarist for the band, Hole. After the relationship ended, she dated Tom Green, who is a comedian and an MTV host. Her relationship with Tom Green led to a marriage that began in 2001 after they got engaged in July 2000. The marriage ended in October 2002.
After that marriage ended, Drew returned to the dating scene with Fabrizio Moretti and they were together for five years before they went their separate ways, after which she began an on-and-off relationship with the actor, Justin Long that lasted for three years.
Long was her last relationship before she made Will Kopelman. Since the marriage ended, Drew Barrymore hasn't been in any known relationship.
See Also: Cameron Diaz – Bio, Husband, and Family
Some Facts About Drew Barrymore
She is the first female to host the popular sketch comedy, Saturday Night Live six times. She hosted the show for the sixth time in October 2009 to beat Candice Bergen who previously held the record of hosting five times. Drew was also the youngest person to ever host the show. She was seven years at the time.
A career that has seen her films earned over $2.3 billion in the global box office has earned Barrymore a star on the Hollywood Walk of Fame. She got the star in 2004 and it is located at 6925, Hollywood Boulevard.
She is the godmother to Kurt Cobain and Courtney Love's daughter, Frances Bean Cobain. She has also had two songs named after her. Both songs were written by SZA and Bryce Vine.