| Net Worth: | $400,000 |
| --- | --- |
| Age/Date of Birth: | June 27, 1986 |
| Height: | 5 ft 8½ in or 174 cm |
| Ethnicity/Race: | White |
| Nationality: | American |
| Wife or Girlfriend: | Janet Von (2014-Present) |
| Parents: | Joe Bell and Robin Dodson |
Drake Bell is an American actor, singer-songwriter, multi-instrumentalist, and producer who currently has a net worth of $400,000
After filing for bankruptcy in 2014, Drake Bell's net worth was negative (-) $600,000. Like most bankrupt celebrities, Drake would be far richer if he made shrewd financial decisions and behaved more responsibly. Once upon a time, the Nickelodeon star was worth over $3 million, but that is far from the case at the moment.
It's been years since the former child star filed for bankruptcy and since then, the musician has embarked on various endeavours to get him back on his feet, but is it really working out? Here's a look at his rise to fame and wealth as well as his financial setback and how far he's come at getting back to his feet.
His Early Life And Career Beginning
Jared Drake Bell was born on June 27, 1986, in Newport Beach, California as the youngest child in a family of 5. His mother Robin Bell now Robin Dodson is a professional pool player and Hall of Famer. In Drake's own words, the idea of becoming an actor was first suggested by his dad, Joe Bell when he was just 5 years old. He began his entertainment career at that young age by appearing in commercials for brands like Whirlpool Appliances and later in 1999 for Pokémon Red and Blue. These two brands gave him the exposure he needed at the time and had show producers noticing him.
In 1994 at the age of 8, Bell made his debut TV show appearance on Tim Allen's Home Improvement. He then went on to land minor roles in movies including the Academy Award-winning "Jerry Maguire" alongside Tom Cruise and the made-for-TV movie "The Jack Bull". For the latter, he received a Young Artist Award nomination which was only the beginning of the many feats of his young career.
He Scored His Hollywood Big Break on The Amanda Show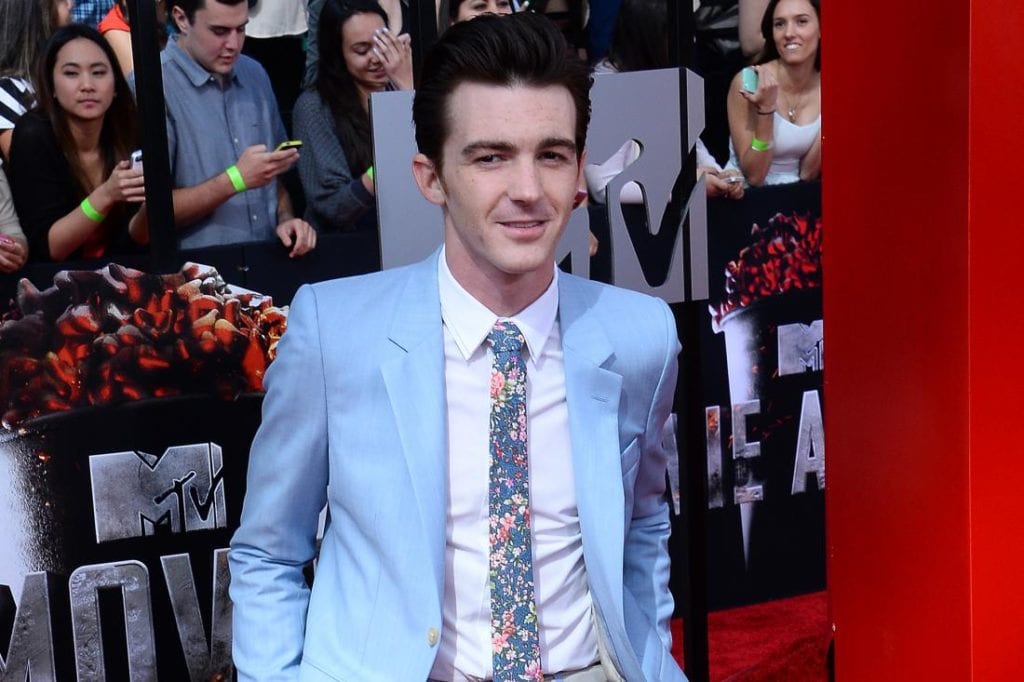 After the success of his work on The Jack Bull, Drake Bell's acting career went on the rise and it wasn't long before he got his big break. In 1999, he was chosen as one of the performers on Nickelodeon's sketch comedy and variety show The Amanda Show together with his real-life best friend Josh Peck. Thanks to the popularity and high ratings of the show which ended in 2002, the network granted the best friends their own eponymous spin-off titled Drake & Josh which easily became his signature role.
Drake & Josh premiered in January 2004 to favorable ratings and went on to last for 4 seasons and 57 episodes ending in September 2007. During his time on the show, Drake Parker, his character on the Drake & Josh series made guest appearances on other equally popular Nickelodeon series like iCarly, Zoey 101, Victorious and All That. Drake & Josh produced two made-for-TV films; Drake & Josh Go Hollywood (2006) and Merry Christmas, Drake & Josh (2008). Bell also starred in Nickelodeon's movie series The Fairly Odd Parents and voiced Peter Parker on Disney XD's animated series Ultimate Spider-Man.
Drake Bell Tried To Grow His Music Career Alongside His Shows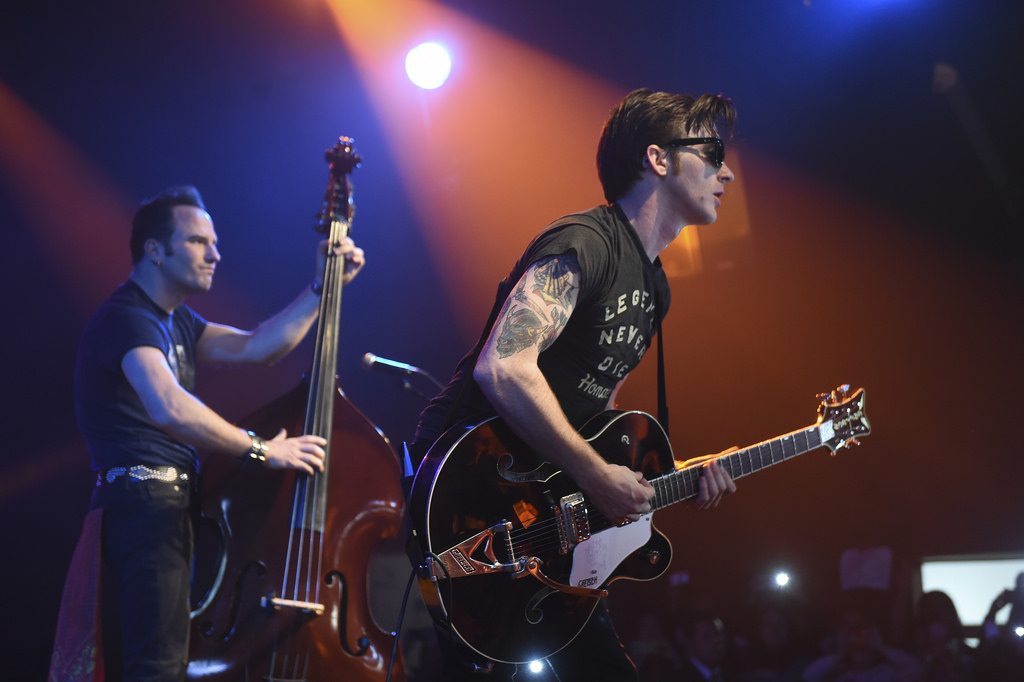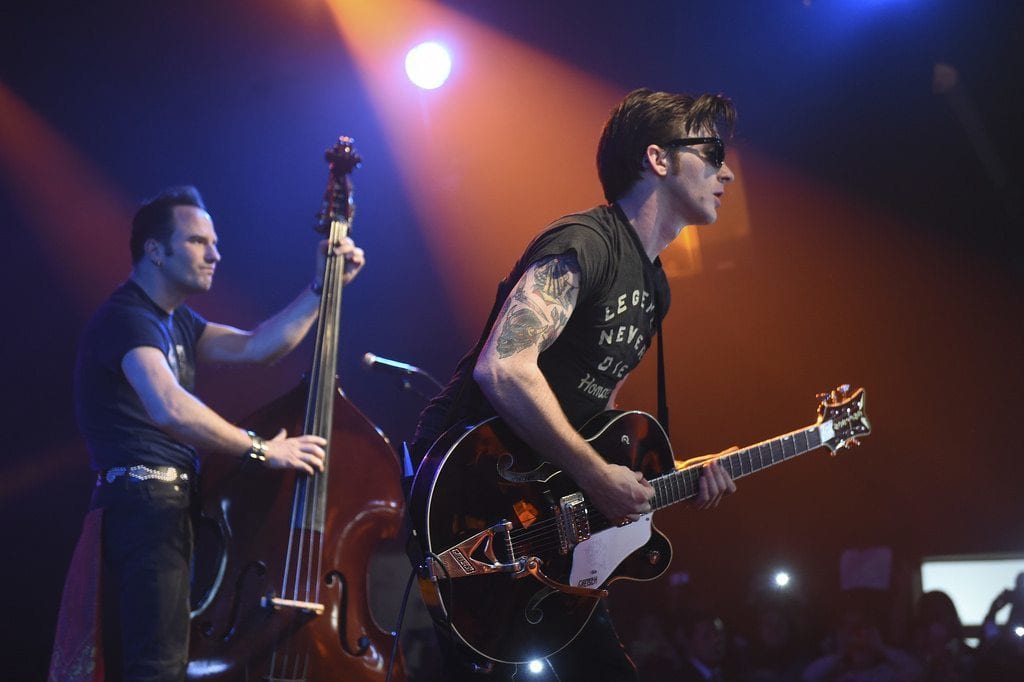 In addition to acting, Drake Bell had developed an interest in music at the time when his parents wanted him to become an entertainer. He began playing the guitar at the age of 12 and kicked off his music career while appearing on his different TV shows as a teenager. In 2005, Drake wrote and recorded the opening theme song for Drake & Josh titled "Found A Way". A year later in 2005, he independently released his debut studio album "Telegraph" which was re-released in 2007 as it ran out of print. Drake wrote 11 out of the album's 12 tracks. He signed a record deal with Universal Motown Records releasing his second album "It's Only Time" with the label in 2006. The album peaked at #81 on the Billboard 200 and has sold over 180,000 copies in the United States.
Drake made about $800,000 from the sales of his first two albums. His third studio album "Ready Steady Go" was released in 2014 under Surfdog Records. Most of his singles have been featured on soundtracks of the Nickelodeon series he stars in.
A pool accident in early 2015 at his brother's birthday party left Drake with a broken wrist which threatened his music career as doctors said he may never be able to play the guitar anymore. Fortunately, his wounds healed and he began playing again in May 2015.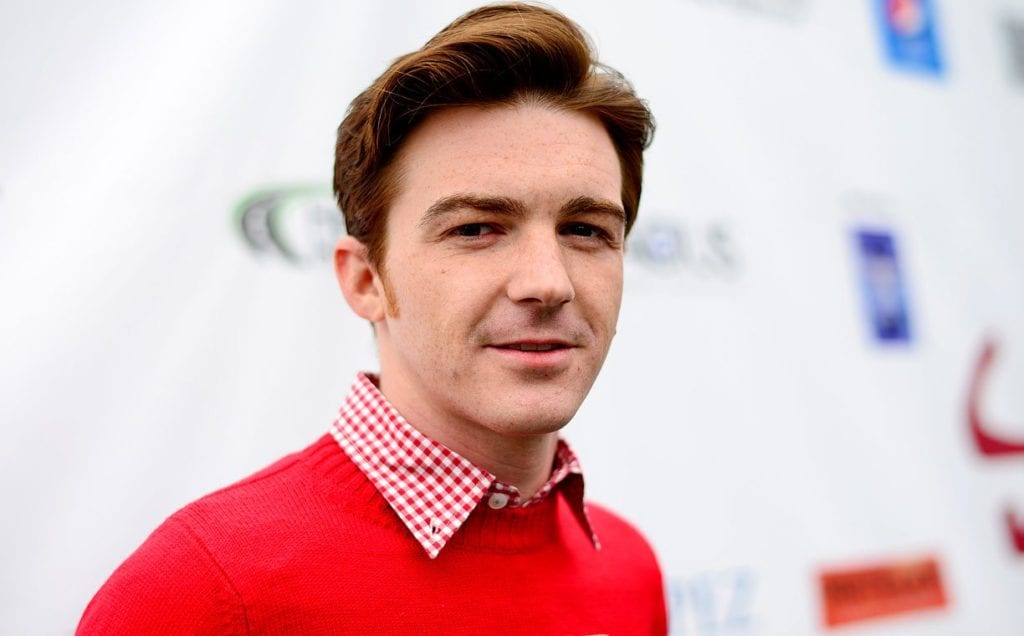 Drake Bell's Net Worth at The Height of His Career 
When Bell rose to fame as a child star and a musician, all seemed to be going well as he was earning big from his many tv show appearances and the sales of his albums. He also earned big bucks from tours he went on and the live shows he hosted. In all, even though there are no details of exactly how much he made per episode of the shows that made him a household name, the star earned big from The Amanda Show as well its spin-off Drake and Josh. 
At the height of his career in 2010, he was estimated to be worth $3 million which was a neat sum at the time. Unlike his co-star Josh Peck who took his art to Instagram when the stars decided to part ways, it is not certain what Drake Bell has been up to. At the time Drake and Josh came to an end, the show was at the peak of fame and this was what Peck leveraged to build massive followership on YouTube. Although he was worth as much as $3 million at the time, he made some notable investments especially in the area of real estate. In February 2014, Drake Bell filed for bankruptcy protection in California. In the filing, The musician claimed to be close to $600 thousand dollars in debt, much of which is owed to the Internal Revenue Service (IRS).
An Inside Look at His House 
In 2007, Drake Bell purchased a 2,640-sq-ft Los Feliz mansion for $2.05 million. Among the intriguing components that attracted the actor to the Spanish-style house are its four bedrooms, four bathrooms, a balcony with city views, a massive kitchen, a wet-bar in the office, a walk-in closet in the master suite, and a private swimming pool in the backyard.
Among the charms that have placed the value of the Los Feliz mansion up there is the fact that it was built in 1929. Additional features of the house include a rotunda entry, arched doorways, wooden floors, stained glass, decorative wrought-iron, beamed ceilings, and a step-down living room with a fireplace. This investment counted for something in his overall net worth at the time, but the same cannot be said of his worth now.
The Young Star Filed For Bankruptcy In 2014
In 2014, Drake Bell filed for bankruptcy in California, stating that he is about $600,000 in debt. He claimed he only makes $2,800 per month and has a monthly expense of $19,000. He also said that while he made $400,000 throughout 2012, his annual income plunged to a mere $14,000 in 2013 which necessitated his filing for bankruptcy.
Following the bankruptcy file, his 2,640-sq-ft Los Feliz mansion was seized in foreclosure as he still owed $1.6 million in a mortgage. From all indications, the financially struggling star allegedly made some unwise decisions that led to his financial struggles. Here are the ways he's lost money.
His 2006 Car Accident and The Recovery Process
Drake Bell had a very serious accident in 2006 when his car collided with a Mercedes Benz whose driver had fallen asleep on the wheel. He sustained major injuries including a broken jaw, severe cuts, and loss of some teeth. He underwent corrective plastic surgery to mend his broken jaw and received prolonged medical care. The above procedures have been fingered as the beginning of his financial woes considering that they were not easy on his pockets. The surgery alone was said to have cost almost $40,000. While he was on the mend also, his music career took a nosedive as he could not play the guitar until long after he had recovered fully.
The Untimely End of The Drake and Josh Show
At the time the Drake and Josh Show was put to an end, it had gathered a massive following and seemed to be at the top of the list for most-watched shows of 2007. There has been no concrete reason for why the forces behind the show put a stop to it, but speculations were strong at the time that both Youngsters Drake and Josh wanted to explore other things and try out other roles. The idea of exploring other territories worked out pretty well for Josh Peck whose net worth currently sits pretty at $9 million. Drake might finally be picking himself up out of his financial woes, but he is still far from being financially stable again.
Drake Bell's Legal Troubles Cost Him Some Bucks
The Youngster also lost money through the legal issues he had some time back when he was arrested for driving under the influence and over speeding in 2015. He had to hire a high-profile lawyer to represent him which was not cheap. He was then released after paying a bond of $20,000 but was eventually charged, found guilty, and sentenced to a four-day jail term and four years of probation. He further had to pay for a program on alcohol education to help him control his consumption levels. The actor was arrested for DUI again in January 2016, the second time in 10 years.
The Actor Has Been Romantically Linked With Several Women – Meet Them
For different reasons, people considered Drake Bell gay. One of such reasons is his support for the LGBT community and, his closeness to co-actor Josh Peck. The fact that the claim has not been confirmed by either of the actors marks it off as just a mere rumour. From all indications, the rumour was a reaction to his close relationship with co-star Josh Peck. However, Drake has had several women in his life. The actor has never been married but has been romantically linked to different women including some he was engaged to, some who were mere flings and a lot of others who were just rumoured hookups. These are the women he has dated so far:
Melissa Lingafelt
Drake started dating actress Lingafelt in 2006 when she was only 16 and he was 20 years of age. The star who has become relatively successful at the time soon had his young girlfriend move into his home where they lived together for the next four years. A young Lingafelt was an upcoming singer at the time which many have speculated was what brought them together as Bell himself was doing a lot at the time to get his music career back on track after the accident that derailed him.
At the time the relationship ended, fans were not privy to what had transpired, but nearly a decade later in 2020, Lingafelt made a video on Tik Tok accusing the star of abusing her verbally and eventually physically which was what led to the end of their relationship. Although Drake denied the accusations as false, they were soon corroborated by another ex of his who he dated just after Lingafelt. He maintains that the end of their relationship included a lot of name-calling and exchange of words as is often the case in a nasty break up, but insists that he never abused her even though another lady supported the claims by calling him a weirdo.
Paydin LoPachin
Paydin LoPachin met and fell for Drake Bell in 2010 and their love soon morphed into an engagement which lasted five years until their break up in 2016 for reasons they chose not to disclose. However, soon after Lingafelt went public with her accusations, Paydin spoke up in support with claims that Bell had also abused her while they were together which from all indications was why they went their separate ways.
There had been rumours that the two had a secret wedding but none of that seemed to be true as there was no talk of a divorce when they broke up.
Janet Von
Next, Drake Bell found love in the arms of another actress Janet Von who majority of accounts say he started dating in 2014. Although Drake has been pretty secretive about the relationship, he admitted to it when he revealed in 2017 that he has a girlfriend who is also in the industry.
From his account, they had met through mutual friends at a hangout and ended up liking each other's company well enough to take things further. It is not clear if the two are still together at the moment, but the actor has not been linked to any other woman so far.
Other noteworthy names on the list of women Drake Bell has been linked to are Stevie Ryan, Tess Taylor, Quinn Paul, Torrey DeVitto, and others. In 2017, Drake mourned the death of his ex Stevie Ryan. The TV star died at the age of 33 in what is suspected to be suicide. Drake and Stevie were together from 2005-2006.
Profile Summary
First Name:
Jared
Last Name:
Bell
Also Known As:

Drake, The Drakester
Sex/Gender:

Male
Profession:

Actor, voice actor, singer, songwriter, and musician
Famous For:
His starring roles on Nickelodeon's The Amanda Show and Drake & Josh.
Colleges/Universities Attended:

Orange County High School of the Arts
Educational Qualifications:

N/A
Religion:

N/A
Birthday & Zodiac

Age/Date of Birth:

June 27, 1986
Zodiac Sign:
Cancer
Birth Place:

Newport Beach, California, United States
Nationality:
American
Ethnicity/Race:

White
Country of Residence:

USA
Physical Attributes

Height:

5 ft 8½ in or 174 cm
Weight:

75 kg or 165.5 lbs
Eye Colour:

Dark Brown
Hair Color:

Dark Brown
Other Body Measurements:

N/A
Relationships

Marital Status:

Dating
Spouse/Partner:

Janet Von (2014-Present)
Family and Relatives

Father:

Joe Bell
Mother:
Robin Dodson
Children:

None
Siblings:
Robert Bell (Brother), Joey Bell (Brother), Travis Bell (Brother), Kellie Bell (Sister)
Other Relatives:

James Wiley Bell Jr. (Paternal Grandfather), Wynema Bulamae Bickerstaff (Paternal Grandmother), Heath Bell (Cousin)
Net Worth
Estimated Net Worth:

$400,000
Salary:
N/A
Source of Wealth:

Entertainment career, brand endorsements