Stories of athletes or musicians crossing over into the movie industry and vice versa are no longer really a rarity. It is actually something of a trend in today's increasingly flexible entertainment model. However, Donald Glover is one of the few who did not cross over but has successfully straddled the line between both worlds.
Known as Childish Gambino for his studio efforts, Glover has appeared in everything from sitcoms to feature films, music videos etc. Donald Glover is an 80s baby, born September 25, 1983. His multifaceted nature means that he consistently wears many hats. Glover is a writer, actor, director, comedian, producer, rapper, singer, and songwriter. He is also a Disc Jockey who operates under the name, mcDJ.
Donald Glover's Early Life
Donald was born in an air force base in California. His family would later move to Stone Mountain, Georgia, where he experienced most of his childhood. He was raised as a Jehovah's Witness and went to DeKalb School of the Arts.
He went on to Tisch School of the Arts in New York where he earned a degree in dramatic writing in 2006. While in school, he started disc jockeying, initially as MC D, and later as mcDJ.
He got his first break when he was brought on as a writer for the NBC sitcom, 30 Rock. He also made occasional appearances and received an award for Best Comedy Series from the Writers Guild of America for his work in the show's third season in 2009. He gained wider recognition for his role in another NBC sitcom, Community, in 2009.
Donald Glover appeared in a 30-minute set on Comedy Central Presents in 2010. By the end of 2010, Donald known as Childish Gambino had released five mixtapes including Sick Boi, I Am Just a Rapper and Culdesac.
His debut album, Camp, was released in November 2011, under Glassnote Records. It came out at No.11 on the Billboard 200 and shipped 52,000 units in its first week. In 2012, the musician/actor worked with British songstress Leona Lewis on her 2012 album Glassheart, on a song titled Troubles.
In 2013, he also appeared in the comedy shows, The To Do List, and Girls. In December of the same year, he released his sophomore album titled Because of the Internet. It came out at No.7 on the Billboard 200 and has been certified gold by the RIAA. In addition to this, he was nominated for the Best Rap Performance in tandem with Best Rap Album at the 57th Grammy Annual Grammy Awards.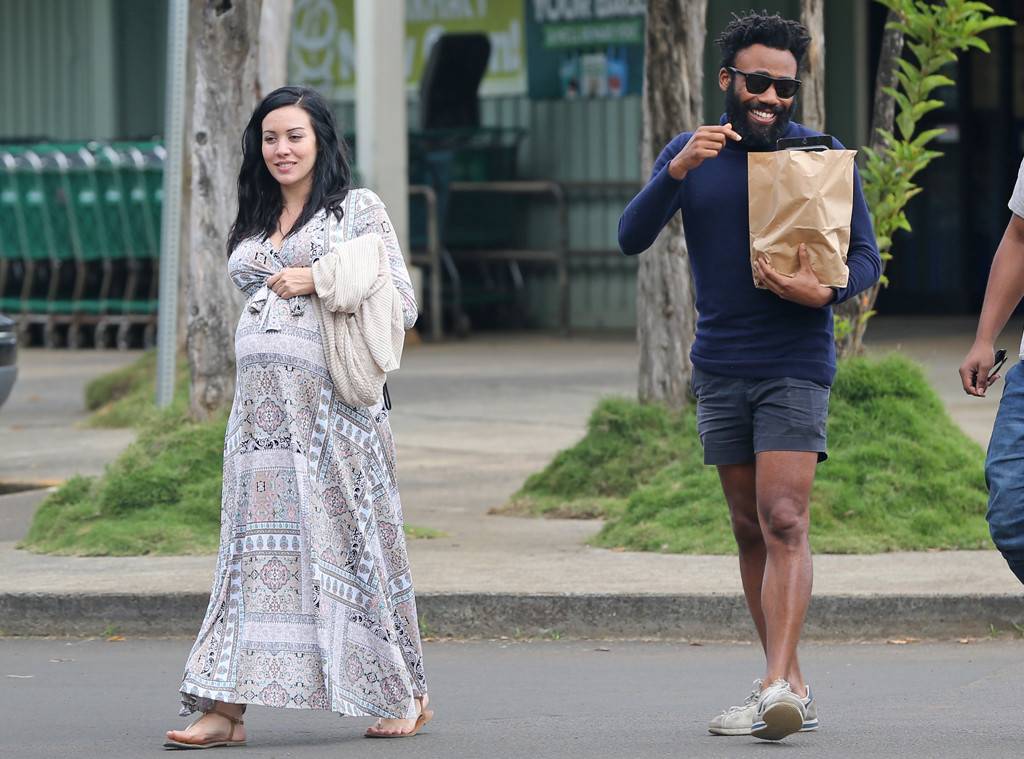 The year 2015, saw Glover make a slight shift away from the comedy persona. He starred in three movies: as a scientist in The Lazarus Effect; a singer in Magic Mike XXL; and an aerodynamicist in The Martian. Donald Glover has continued to write scripts and songs, sing, and work as an executive producer. He has filled the role of actor, director, writer or executive producer on shows like his hit show Atlanta, Spider-Man: Homecoming and the 2018 movies, Deadpool and Solo: A Star Wars Story.
He has also done voicing roles in Ultimate Spider-Man, and as Simba in the 2019 remake of the movie, The Lion King. He also received Grammy nominations for his third album Awaken, My Love!, a year that also saw him move over to RCA Records.

Does Donald Glover Have a Wife / Girlfriend or is he Gay?
Donald's mother is Beverly (formerly Smith). She used to work as a daycare provider while his father, Donald Sr. used to be a postal worker. His parents also did their part housing foster kids for fourteen years.
The rapper-actor is in a relationship with a lady named Michelle, he is therefore not gay. That is all the information that he has let slip out about her. However, as his increasing portfolio opens up to his new fan base, it is expected that the pressure will be on him to reveal more about his relationship.
Glover and Michelle have been together since at least 2016, judging from the time they had their first child. While accepting his Golden Globe Award in January 2017, the actor announced that he had a son with his girlfriend. At the 2017 Emmy Award, he revealed they were expecting a second child. Their second child, a boy, was born in early 2018.
Does he have a brother?
Glover has a brother, Stephen Glover who worked together with him in the capacity of a writer on his show Atlanta. Glover received three awards – a Golden Globe Awar and two Emmys – for his efforts on the show.
How Wealthy is Donald Glover?
The self-professed nerd has made the art of combining careers look like child's play. His work as Donald Glover on the big screen and as Childish Gambino on stage has brought him numerous accolades, memorable mentions, fame, and of course wealth. According to Donald Glover's profile on Celebrity Net Worth, he is worth $12 million.
Donald Glover's Body Measurements
Various celebrity profile sources suggest that Glover has black eyes and black hair and maintains a healthy body weight of around 79kg. He stands at a respectable height of 5 feet 9 inches which translates to 1.79m in height.

Fact Check: We strive for accuracy and fairness. If you see something that needs updating,