Don King is one of America's most famous and richest boxing promoters. He is best known for promoting numerous pro boxers such as Muhammad Ali, George Foreman, Mike Tyson, and a host of others. By 2006, Forbes estimated that King had grossed $1 billion in boxing revenue by promoting 600 championship bouts within 33 years, earning $350 million in the process.
However, despite his success, King's career has been plagued by a series of controversies mostly stemming from fraud. By the end of the decade following the new millennium, King's career as a promoter had waned as a result of numerous sanction bodies and competition from other combat sports. Nevertheless, his Don King Production remains active while King banks from other business endeavors. In recent years, his net worth is estimated at over $150 million.
How He Began
Donald King was born on August 20, 1931, in Cleveland, Ohio. Born into a low-income family, King became involved with street life in order to make money. His love for illegal activities remained even after his mom moved the family to a middle-class neighborhood with the insurance money she received from the death of his father who died from a steel plant accident.
King attended John Adams High from where he graduated in 1951. He later enrolled at Kent State University to study law. However, his love for the streets soon overshadowed his academic pursuits, forcing him to drop out before graduation. Cadillac Slim, (as he was known on the streets) then began running a nightclub and an illegal numbers game which soon proved profitable, but not without consequences.
In 1954, King shot and killed a certain Hillary Brown who was trying to rob one of his gambling shops, however, the court ruled it as a justifiable homicide. In 1966 King was arraigned after he beat his employee to death for owing him $600. He was convicted of first-degree manslaughter. After serving about 4 years behind bars, he was released in September 1971 and later pardoned for his crimes.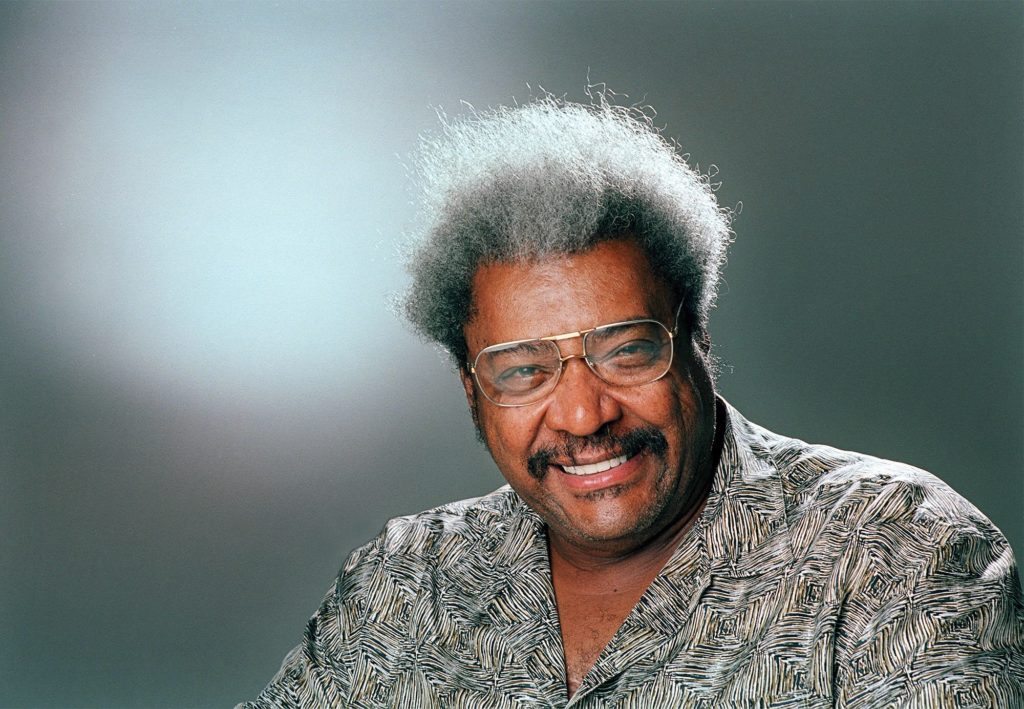 A year after being released from prison, King sought to become a boxing promoter. He started by convincing Muhammad Ali to fight in a fundraising exhibition for a local hospital in Cleveland. Subsequently, he formed close ties with a couple of veterans in the boxing world and got to promote the much-anticipated fight between Ali and George Foreman in Zaire. King was able to beat his rivals to the job by raising the then-record $10 million fight purse thanks to his negotiations with the Zaire government. Ali emerged victorious in the bout that was labelled "The Rumble in the Jungle".
In the following year, King took his business to the next level by promoting yet another blockbuster match, this time between Joe Frazier and Ali in Manila, Philippines. The bout dubbed "Thrilla in Manila" was ranked as one of the best in the sport's history.
From then on, King's fame and success only soared, he became notorious for his signature frizzy hairstyle and ostentatious display of character. Throughout the 1970s his Don King Productions became awash with champions like Salvador Sánchez, Wilfredo Gómez, and Alexis Argüello. The 1980s and 90s were no different, the likes of Mike Tyson, Julio César Chávez, and Evander Holyfield had most of their biggest bouts promoted by the King.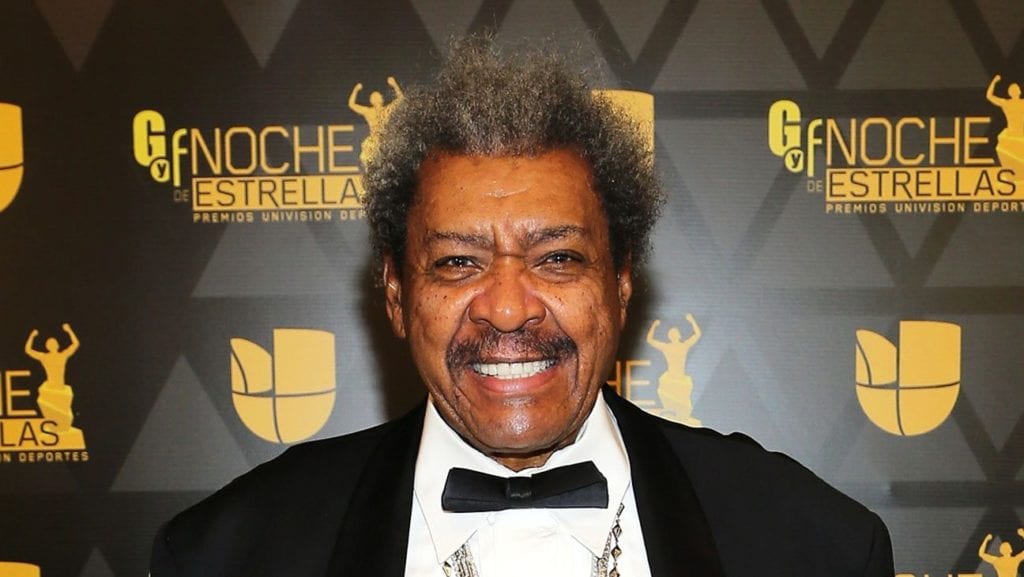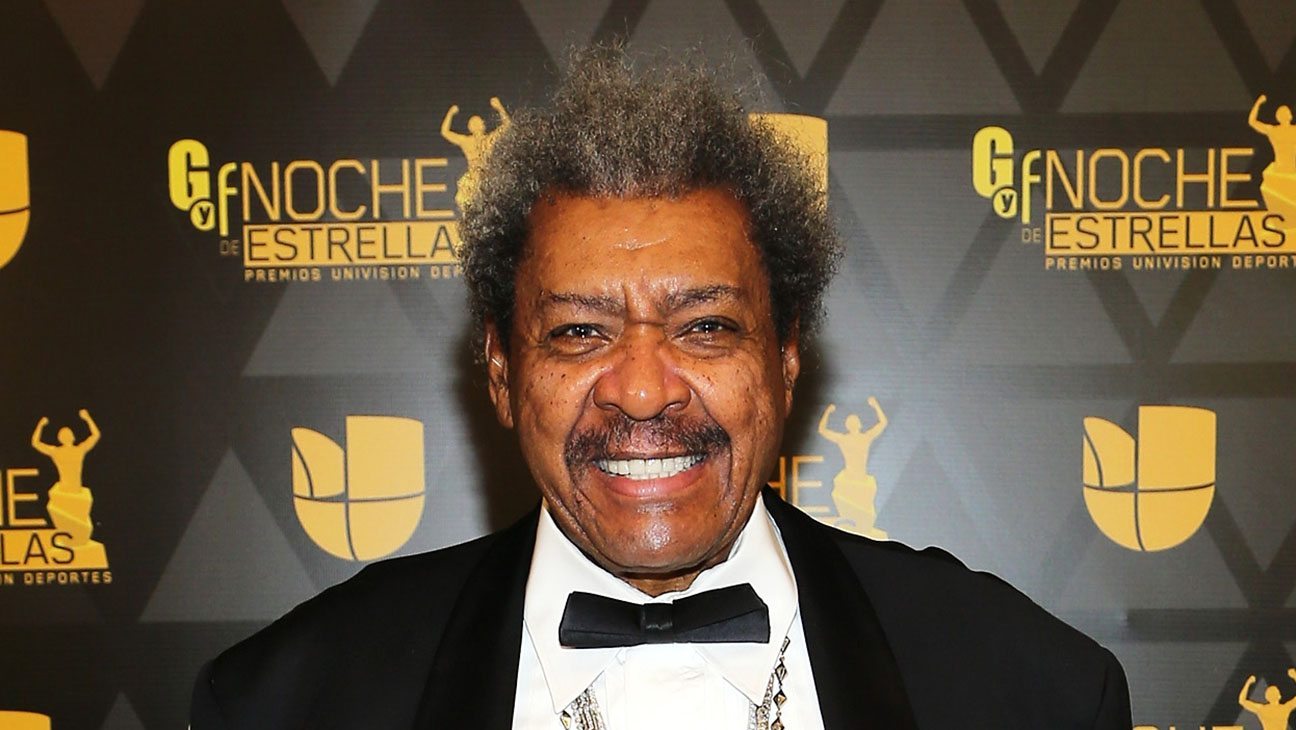 Don King Net Worth, Earnings, And Fraud Lawsuits
In his hay days, King bargained like a Don, a skill that kept him well in business. In 1979, he sold to a burgeoning HBO pay-TV its first bout. The company had King to thank for putting them in the lucrative business of boxing. In 1982, King sold a fight to them for $2 million. King went on to sell bout packages to closed-circuit, pay-per-view and broadcast television.
By far King's most lucrative fighter was Mike Tyson. Their relationship began in the late 1980s. Upon Tyson's release from his first prison sentence for rape in 1995, King was able to secure a 6-fight, $70 million deal for him with MGM Casino, Las Vegas. As part of the deal, MGM gave King $15 million worth of shares in agreement that he would sell it back when the value doubled. The deal paid off as King ended up with $30 million profit.
Tyson's success in the ring during these periods also meant more money for King who's annual earnings surged to $70 million. Unfortunately, their love story was only short-lived. Tyson sued King for cheating him out of millions, requesting for $100 million. King later settled with $14 million.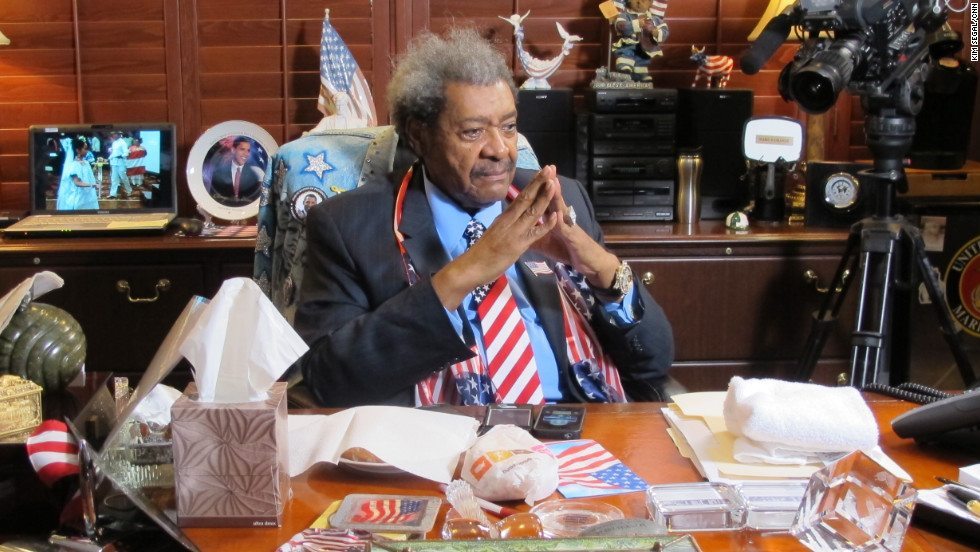 However, it wasn't the first time King was being sued for fraud by one of his boxers. In the 1980s, he forked out $1m to settle Tim Witherspoon and 6 figures each to Ali and Larry Holmes. In 1996, Terry Norris sued him for theft and underpayment, as a result, he paid $7.5 million to settle in 2003. His litigation woes seemed to have surged after his debacle with Tyson, King spent as much as $30 million on attorneys in just one year.
Against all odds, King was still a rich man and perhaps would have gone on to bank more if his Don King Promotions wasn't forced to cut staff as a result of competition from other combat sports, the emergence of numerous sanctioning bodies and the dearth of boxing talents.
Other Endeavors
While his career as a promoter waned, King had other money-making businesses to rely on. Back in 1998, he invested some of his wealth, precisely $700,000 to purchase "Call and Post", a Cleveland-based African-American weekly newspaper. King also owns rights to other businesses, including a robot ad technology.
See Also: Al Sharpton Biography
Does He Have A Daughter?
Don King has three children, one biological daughter, Deborah, and two adopted sons, Carl and Eric.
Deborah, popularly referred to as Debbie, is a recovered drug addict. She is currently working with other addicts through her drug/substance rehabilitation practice, Limitless Life Recovery, which is geared toward entertainers and athletes. She is also the new spokesperson for the National African American Drug Policy Coalition, a group that searches for alternative ways to handle drug offenders instead of incarceration.