Dolly Parton is an American country singer, songwriter, actress, author, businesswoman and philanthropist whose income is estimated at $650 million. A veteran in the music industry, with over 6 decades of activity, Dolly Parton has shown no signs of slowing down, releasing new music and touring the world. Here's more on the I-Will-Always-Love-You songstress and how she's built her music empire over the years.
Dolly Parton Bio
Dolly Rebecca Parton was born on January 19, 1946, in Sevier County, Tennessee. Dolly was born as the 4th child in a family of 12 that grew up very poor in a one-room cabin in Locust Ridge – a story she later narrated in her "Coats of Many Colors" song. A granddaughter to pastor Jake Robert Owens who pastored the Church of God in Cleveland, Tennessee, Dolly has five sisters namely Stella Parton, Racheal Dennison, Willadeen Parton, Cassie Nan Parton and Freida Estella Parton. She also has six brothers including Robert Lee Parton Jr,  Larry Parton, Floyd Parton, Coy Denver, David Wilborn and Randy Parton.
Dolly at the age of 6 began singing in the church choir. Her passion for music grew beyond vocals as she included the strings, and after several years of playing a homemade guitar, she received a real guitar as a gift from her uncle at the age of 8. She also began writing her own songs. At the age of 10, she began performing in local radio stations in Knoxville Eastern Tennessee. At 13 she signed her very first record deal with Goldband Records, a small Louisiana label and the same year she made her debut on the Grand Ole Opry. Dolly's passion for music only grew by the year and immediately she graduated high school in 1964, she moved to Nashville in search of greener pastures.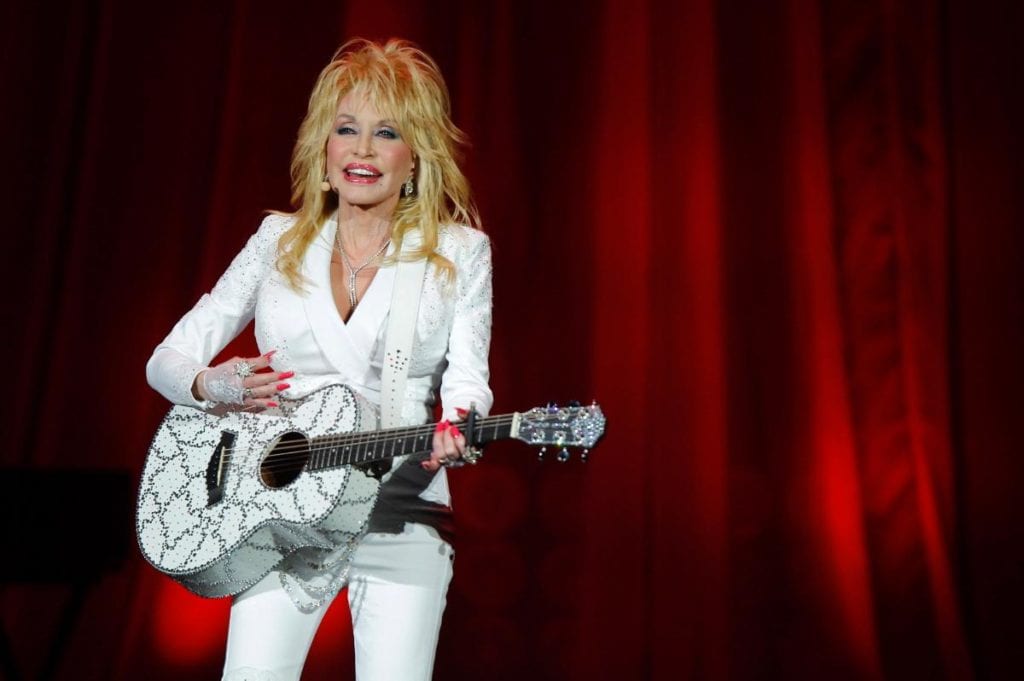 Dolly Parton's Music Success and Achievements
Dolly on reaching Nashville signed a pact with Combine Publishing. She first found success as a songwriter, penning lyrics for already accomplished acts some of which peaked on the Billboard charts. At 19 she signed with Monument Records and began recording singles which initially were not successful until she featured on a Bill Phillips single. Her singles "Dumb Blonde" and "Something Fishy," which featured on the charts paved the way for her imminent breakthrough.
The release of her debut full-length album "Hello, I'm Dolly" gained her prominence as she attracted the attention of fellow country singer Porter Wagoner who invited her to appear on his eponymous TV show which was weekly syndicated. Wagoner and Dolly sang a few duets which peaked on the country charts and in 1968 they were named the "Vocal Group of the Year" by the "Country Music Association". With Wagoner's help, Parton signed a recording deal with RCA records. Although her duets with Wagoner were successful, Parton struggled with her solo career until she recorded Jimmie Rodgers's "Mule Skinner Blues" on Wagoner's suggestion.
Dolly Parton's solo career took a new turn with the single "Joshua" released in 1971 which became her first #1 hit on the country charts. Next up was "Coat of Many Colors" which peaked at #4. In 1973 she landed another #1 hit with "Jolene" which also debuted on the UK charts.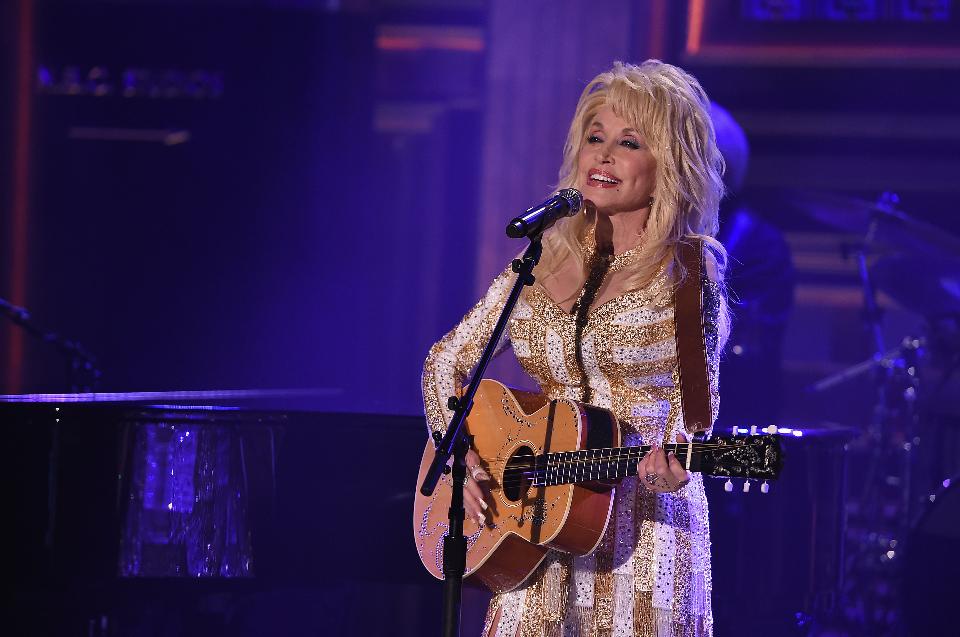 Parton recorded yet another #1 hit "I Will Always Love You" in 1974, a song that has become widely known as her signature song. She re-recorded it in 1984 as a soundtrack for the movie The Best Little Whorehouse in Texas and again it reached #1 on the charts, making Dolly the only musician in history to top the charts twice with the same song. Dolly has earned millions in royalties from the song like in 1992 when Whitney Houston recorded it for the soundtrack of the movie "The Bodyguard". The song became an instant hit, selling over 12 million copies worldwide and Dolly reportedly made over $10 million from Whitney's version.
See Also: Garth Brooks – Wife, Divorce, And Daughters
Dolly enjoyed much success as a chart staple throughout the 70's and 80's. She has also enjoyed moderate success from the pop genre. Dolly have sold over 100 million of her works worldwide and over 40 of her albums have topped the Country charts. In addition to selling records, Parton has earned millions from he extensive tours. Her most successful tour was the 2011 Better Day World Tour which grossed over $34 million.
She has been nominated for Grammy Awards a record of 46 times, winning 8. She has also been inducted into over a dozen Halls of Fame. In 2016, Dolly Parton's album "Pure & Simple" debuted atop the country charts becoming her first #1 album in 25 years. Between 2015 and 2016 Forbes estimated her earnings at $19 million making her the 13th Highest Paid Country musician In The World. But recently, her wealth is said to be fast increasing. She is estimated to have a net worth of about $650 Million.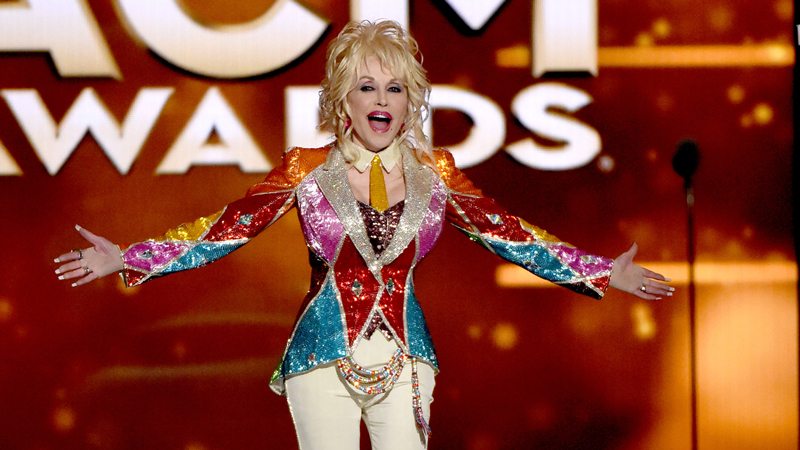 Dolly Parton Businesses and Hollywood Success
Parton has also found enormous success in the movie industry beginning in the 1970's. Following her mentor Wagoner, she started with her own variety TV show Dolly! which successfully lasted for a season. Her first acting role came in 1980 comedy film "9 to 5" of which she also wrote and recorded the soundtrack. The film went on to gross $103 million worldwide. Some of her other movies include The Best Little Whorehouse in Texas (1982), and  Steel Magnolias (1989). For her acting career, Dolly has earned two Academy Award nominations.
Parton inked a multi-year deal with NBC to adopt her songs into made for TV films. The first of them "Dolly Parton's Coat of Many Colors" aired on NBC in 2015. The movie which recorded over 16 million viewers became the most watched TV movie in years.
In 1986, Dolly in a bid to provide jobs for people in her native Pigeon Forge, Tennessee opened The Dollywood Theme Park. Dollywood records over 3 million visitors each year and is the 24th most visited park in the United States. Among her other businesses in Tennessee include Dolly Parton's Dixie Stampede, a Dinner theatre, a resort hotel and the waterpark Dollywood's Splash Country.
She also owns the production company Dixie Pixie Productions. In June 2015 her The Dollywood company bought Lumberjack Feud Dinner Show in Pigeon Forge, Tennessee from Rob Scheer.
Dolly Parton is also actively involved in various charity projects through her Dollywood Foundation. She primarily aims at childhood education.
Details Of Dolly Parton's Husband and Children
The American legend, Dolly is not just successful in her career as a songwriter and singer, she is also counted as one of the famous celebrities whose marriages have been a success.
Dolly met and got married to her beloved husband Carl Thomas Dean on May 30, 1966. Though Dean met Dolly two years earlier when she was 18 years and he was 21, they both tied the knot in a clandestine ceremony in Ringgold, Georgia. Dolly was then 20, and Dean, 23.
In her bold confession about her love story and why it has lasted for decades despite marital storms, Dolly confirmed that her longtime relationship with Dean has been one of her most treasured. Though he is a private person and publicity-shy, Dolly has also learned to deal with it, accepting that every marriage deserves its fair share of privacy, no matter the fame of the spouse.
With her career and marriage spanning over 50 years, Dolly and Dean still have no child of their own. While explaining why their marriage has not been blessed with a child, Dolly said she believes that it was God's plan for her not to have children. She also added that perhaps, it was so she could be a mother to "  "every child". She founded Imagination Library back in 1995 so she could provide free books to kids from the time they're born until they start kindergarten.