Some of the highest-paying jobs in the world can be found in sports with players of different games getting paid in thousands on a weekly basis. One of such people who have found a fortune in sports is the basketball player, Kawhi Leonard. He currently plays for the Los Angeles Clippers but before his transfer to this team, he played for a club in Toronto. To learn more about Kawhi Leonard, keep reading.
Who Is Kawhi Leonard?
Kawhi Leonard plays the positions of small forward and shooting guard for the Los Angeles Clippers. He is the last and fifth child of his parents and was born on the 29th of June in 1991 in Los Angeles. He grew up with four elder sisters and was born to Mark Leonard and Kim Robertson but his father's murder in 2008 took a toll on him and the rest of the family. Even as a teenager, he showed signs of being a skilled player in the game of basketball. Leonard's high school education began at Canyon Springs High School but he left the school when his sophomore year ended.
His education continued at Martin Luther King High School when he was a junior and he led the school's basketball team in numerous victories. When the time came for him to pick a college, Kawhi Leonard chose to attend San Diego University. While there, he once more displayed his prowess in the game and in his first year, he was named Freshman of the Year in the Mountain West Conference Tournament. He maintained a certain level of skill set and major respect for his efforts within the period he was in college and when it was time to transition into professional basketball, he had nothing in his way.
Kawhi Leonard was picked in the 2011 NBA draft and he was the 15th overall pick that year. The Indiana Pacers picked him but in the night of his selection, he was sold to the San Antonio Spurs. The deal he signed with the Spurs was a multi-year deal and he wound up playing with the team for nine years from 2011 to 2018.
During his time with the Spurs, he was dubbed with the nickname Claw which is also spelled as Klaw and this is because of a certain technique he uses in his games. Kawhi Leonard, in 2015 and 2016, was the winner of the Defensive Player of the Year in the NBA; this is just one of the many awards and titles that have been conferred on him.
In 2017, he suffered a calf injury which affected his performance and because of how much his work had been contributing to the team, this injury also affected the team's performance. By the end of the season, he requested to be traded to another team. This led to his exchange, alongside his teammate, Danny Green for DeMar DeRozan and Jakob Poeltl. DeMar and Poeltl transferred from the Toronto Raptors which is where Kawhi and Green began their 2018 season.
Did Kawhi Leonard Really Purchase a House in Toronto?
In sports like basketball where teams are connected to certain locales, whenever players are bought or transferred, they usually have to relocate to the areas where the teams are located. In the case of Kawhi Leonard, when he was transferred to the Toronto Raptors he had to move Toronto, Canada.
Usually, players do not make a serious commitment to the locations of their new teams like buying a house but when this does happen, it is sometimes taken as a sign of the player's willingness to stay with the team for a long time. This is why rumors about Kawhi buying a home in Toronto were spread, but he has stated that he has not bought a house in the city yet.
Meanwhile, it circulated sometime in January 2019 that the NBA star parted with $13.3 million to purchase a home in Southern California.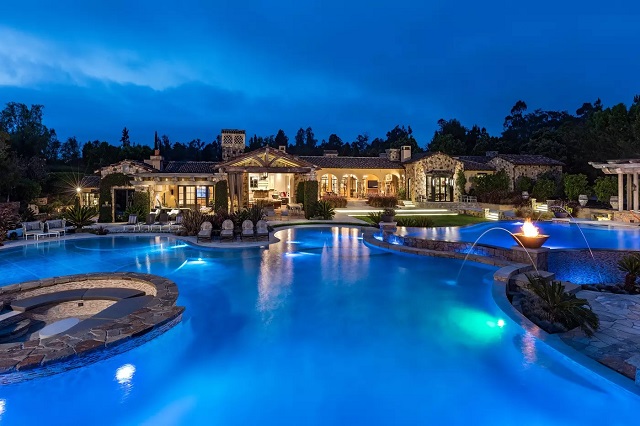 Read Also: Brad Zibung – 6 Things To Know About Sarah Spain's Husband
Where Is He Now?
Kawhi Leonard was to spend one year with the Raptors and by the end of the season, his contract with the team ended. On the 10th of July 2019, he joined the Los Angeles Clippers, despite the best efforts of the Raptors to keep him on their side. With him playing for the Clippers, he is closer to his family.

Fact Check: We strive for accuracy and fairness. If you see something that needs updating,