September 2003 may have been a forgotten date for fans and allies of the popular American actor Mark Wahlberg, but not so for the Wahlbergs who experienced the best and worst day of their lives with the birth of Mark's first child and the demise of another family member, Debbie Wahlberg.
Debbie we know was the sister of the multiple-award-winning actor Mark but not much has been written or said about her simply because people only got to know more about her after her death. However, we are able to find out some interesting fact about the actor's sister which we will be revealing to you as you read on.
Debbie Wahlberg Biography
Debbie, born Deborah Ellen Wahlberg, was one of the nine children born to Alma Elaine (née Donnelly), a bank clerk, and her husband, Donald Edmond Wahlberg, a former delivery driver. She was born on the 8th of July, 1960, in Dorchester, Boston, Massachusetts and she grew up in a large family. Debbie's father is of  Irish and Swedish descent while her mother belongs to English, Irish and French-Canadian ancestry. While growing up, Debbie's parents separated and as a result, she had to share her time between two parents.
Details about Debbie Wahlberg's early years, educational background and private life is not yet known.
Her Siblings
As we have alerted you earlier, Debbie grew up in a very large family of nine officially known children born to their parents. She is, in fact, the seventh child with her younger siblings including Donnie Wahlberg and Mark Wahlberg. Her older siblings are Arthur Wahlberg, Paul Wahlberg, Tracey Wahlberg, Robert Wahlberg, Jim Wahlberg, and Michelle Wahlberg.
There are, however, speculations that Debbie's siblings are more than eight following the shocking appearance of three additional persons who claim to be her father's children from another woman. These three people are Buddy Wahlberg, Scott Wahlberg, and Donna Wahlberg. While there is not much to know about the last three, there is a lot to know about Debbie's officially-known siblings. Let's get to know them more.
Arthur Wahlberg
Arthur Wahlberg is Debbie Wahlberg's oldest brother. He is, as a matter of fact, the oldest of the Wahlberg brothers and the third of the entire children. Also an actor, Arthur claims to be the first from the family to dabble into acting. He is best known for his roles in movies such as The Funny, The Mad and The Rude. He also featured in the A&E original series, Wahlburgers, which also featured all the Wahlberg brothers. Arthur is also into carpentry work and his specialty is remodeling.
Paul Wahlberg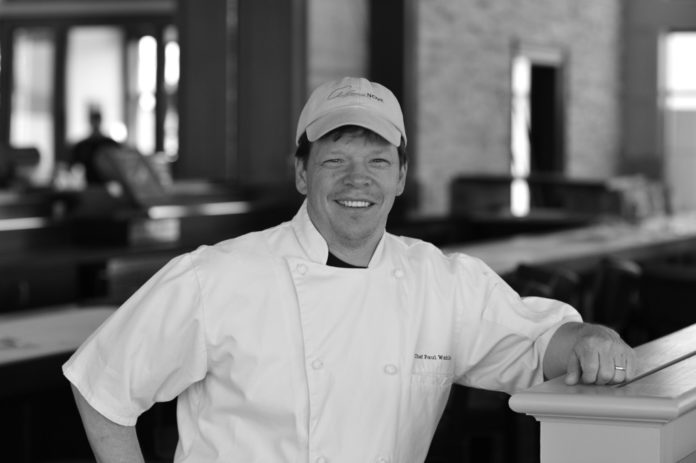 An American reality TV star and chef, Paul is also an actor, best known for his role in films like The Happening and Max Payne. This Debbie's brother owns a restaurant which he named Alma Nove, after their mother. With a net worth estimated at $1.5 million, Paul is married with two children namely Ethan and Madison Wahlberg.
Jim Wahlberg
Next to Paul is Jim who was born shortly after his brother. Jim works with his brother Mark and they are both known for setting up events for children who are underprivileged. Jim spends his time with his family outside South Florida
Robert Wahlberg
Born on December 18, 1967, Robert Wahlberg is another Debbie Wahlberg's sibling who has a knack for stage performance. He has appeared in films like The Departed, Southie and Mystic River.
Donnie Wahlberg 
Donnie is not just an actor like the rest of his brothers, he is also a singer, songwriter, film producer, and record producer. He was born on August 17, 1969, and he co-founded the boy band, New Kids on the Block. As an actor, he has appeared in films like Boomtown, Planet of the Apes, Righteous Kill, Boston's Finest and lots more. He was, in 1991, charged with first-degree arson for setting a historic hotel in Louisville, Kentucky on fire and was charged up to 20 years in prison. Later, the charges against Donnie were dismissed after he agreed to be part of public service videos on fire safety, drunk driving, and drug abuse.
Mark Wahlberg
Debbie's brother Mark Robert Michael Wahlberg is a businessman, producer, actor, model, rapper, and songwriter. As an actor, he has starred in films like Invincible, Planet of the Apes, The Lovely Bones, and lots more. Wahlberg topped the list of the highest-paid actors in the world in 2017. The actor is married to his longtime girlfriend, Rhea Durham. The couple got hitched on August 1, 2009, and they are blessed with four children.
How She Died
Debbie passed away on September 2, 2003, at the age of 43. She died in Boston, Massachusetts while undergoing a routine operation to remove some suspected kidney stones. According to reports, Debbie suffered from a heart attack during the operation and then she died.
Until her death, Debbie Wahlberg was single and had no child or son. She was also a very private person and that is why information about her personal life and relationships are not available. Although there are speculations that she has a son; nevertheless, the rumors have not been confirmed.