Dean Fleischer-Camp has made a name for himself in Hollywood as a director and film editor. His career has been climbing steadily since he began his professional adventure in 2008. He has undertaken several successful projects over the years including Marcel the Shell with Shoes On which went viral and was critically acclaimed. All of his works so far have received glowing reviews from various quarters and he is widely regarded as one of the brightest independent film producers in the business. His talent has been described as one to watch, masterful, and wonderfully brilliant.
Dean Fleischer-Camp's Biography
Other than his evocative work in film and television, Dean has also gained some fame through his writing career. He is a New York Times bestselling author. While Dean has managed to achieve fame in his own right, a good portion of his popularity can be traced to his relationship with the comedian and actress, Jenny Slate, whom he used to be married to. Some of his most notable screen work include Fraud, Catherine, We Do Not Belong, David, and Science Fair (Or Migratory Patterns & The Flight of the March Brown Mayfly).
The award-winning filmmaker was born in Massachusetts. His exact date of birth is not public knowledge, neither are the names of his parents. Dean Fleischer-Camp's mother worked as a social worker, while his father made a living from being a software engineer. His parents split up when he was just a kid so he went to live with his grandfather, who raised him for the better part of his life. Although the name of the high school he attended is not known, Dean was actively involved in the arts and drama scene while he was a student there. Upon graduating from high school, he headed straight for NYU Film School.
In 2008, Dean marked his entry into the movie industry with the release of the short film Steven, which was edited by him and directed by David Bellarosa. He followed this up with his directorial debut Science Fair (Or: Migratory Patterns & The Flight of the March Brown Fly), released the following year. He then went on to edit the short films Fashion Kills and Reality Boom. Dean picked up two new gigs in 2010 that helped fatten his resume: a cooking show titled Food Party and a television movie titled Superego.
Dean Fleischer-Camp's biggest career breakthrough came in 2010 when he wrote, edited, directed, and produced Marcel the Shell with Shoes On, an animated short comedy that quickly went viral within days of its release. The film featured Jenny Slate, who served as the voice actor for the eponymous character, Marcel. The success of the film prompted Dean to make two sequels released in 2011 and 2014.
The gifted filmmaker then wrote and directed the series Catherine, which also starred his ex-wife Jenny Slate. This was followed by the TV show Brody Stevens: Enjoy It! and the film We Do Not Belong. In 2014, Dean worked on Rubberhead and Thank You Very Much With Host Jack Antonoff. His other works include a documentary titled Fraud, and the mini-series David.
6 Facts to Know About Dean Fleischer-Camp
1. His marriage to Jenny Slate ended in 2016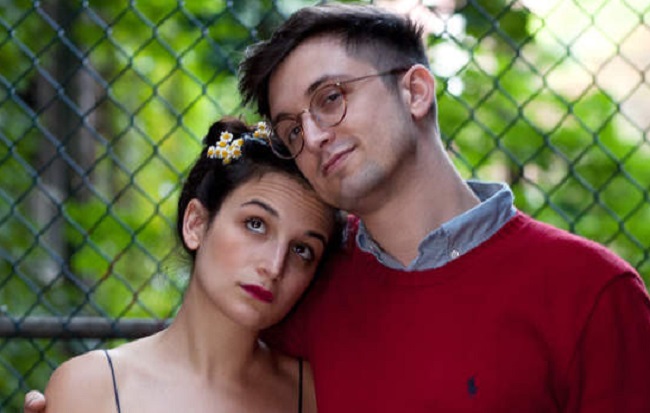 Dean Fleischer-Camp walked down the aisle with the Parks and Recreation star in September 2012. It is unclear when exactly they began dating. To the disappointment of their fans, the two announced that they were getting divorced in 2016. Their split was amicable and they have endeavored to remain friends since.
2. His wife dated Captain America
Shortly after their marriage ended, Jenny Slate began going out with her Bright co-star Chris Evans, best known for playing Captain America in Marvel movies. Their relationship led people to speculate that Chris might have been the reason Dean and Jenny's marriage ended. However, Dean has gone on to refute this claim.
3. He has accumulated a sizeable net worth
Dean Fleischer-Camp has been active in the entertainment industry in various capacities since 2010 when he made his first film outing. Since then, he has managed to amass considerable wealth for himself. He is estimated to be worth about $2 million.
4. Dean Fleischer-Camp has won several awards for his work
Dean's animated film Marcel the Shell with Shoes On won the Best Animated Short Film accolade at the 2010 AFI Festival Awards. In 2017, Fraud, the documentary he produced won the DocAviv Film Festival Award.
See Also: Who is Kristen Connolly? Here are 5 Facts You Need To Know
5. He keeps his private life a secret
Since his divorce was finalized, Dean has been keeping his private life under the radar, especially with respect to his relationships.
6. He is very active on social media
Dean Fleischer-Camp loves to connect with his fans and other personalities via his social media pages. He has thousands of followers on Instagram and Twitter.