Daymond John is best known as the CEO of FUBU and for his work on ABC's "Shark Tank". He is a businessman, consultant, motivational speaker, investor, author, and a spokesman for other businesses. His net worth is estimated at $300 million.
Daymond John net worth: How he made his money
Daymond Garfield John was born on February 23, 1969 in Queens New York. He had an early entrepreneurial experience as he was part of a program in high school that permitted him to work full time. After high school graduation, he started a van commute business.
In the early 90's when the trending wool hats with open tops were sold at $20 a piece, Daymond thought it was overpriced and immediately developed interest in the apparel business. He asked his mom to teach him how to sew and together with his neighbor Carl Brown they made their own version of the hat, branded them with FUBU (meaning For Us By Us) and sold them on the streets of New York at $10 each, the high demand saw him make about $800 on a daily basis.
In 1992, Daymond's mom supported him by mortgaging their home to acquire a $100,000 capital to grow the business. Part of the house was transformed into a factory where the clothes were made and branded. They went from hats to include sweatshirts, T-shirts, hockey and football jerseys. While running the business, Daymond waited tables at Red Lobster to help with basic needs.
Rapper LL Cool J played a huge role in the marketing of the merchandise when he wore it in public campaigns and incorporated 'for us by us' in his rap lyrics. Soon, FUBU received over $300,000 worth of order for their goods, received an invitation to participate in Macy's Las Vegas fashion trade show and an investment from electronic giant Samsung.
The company grew even more rapidly as it rode on the popularity of hip-hop fashion trends receiving endorsements from celebrities like Will Smith, Magic Johnson, Busta Rhymes, Janet Jackson and more. After focusing on foreign markets in the early 2000's, FUBU returned its focus to the US in 2010 with the re-branded name FB Legacy. The company now has collections including tuxedos, suits, intimate apparel, foot wears, swimwears, watches and more. So far FUBU has garnered over $6 billion in revenue.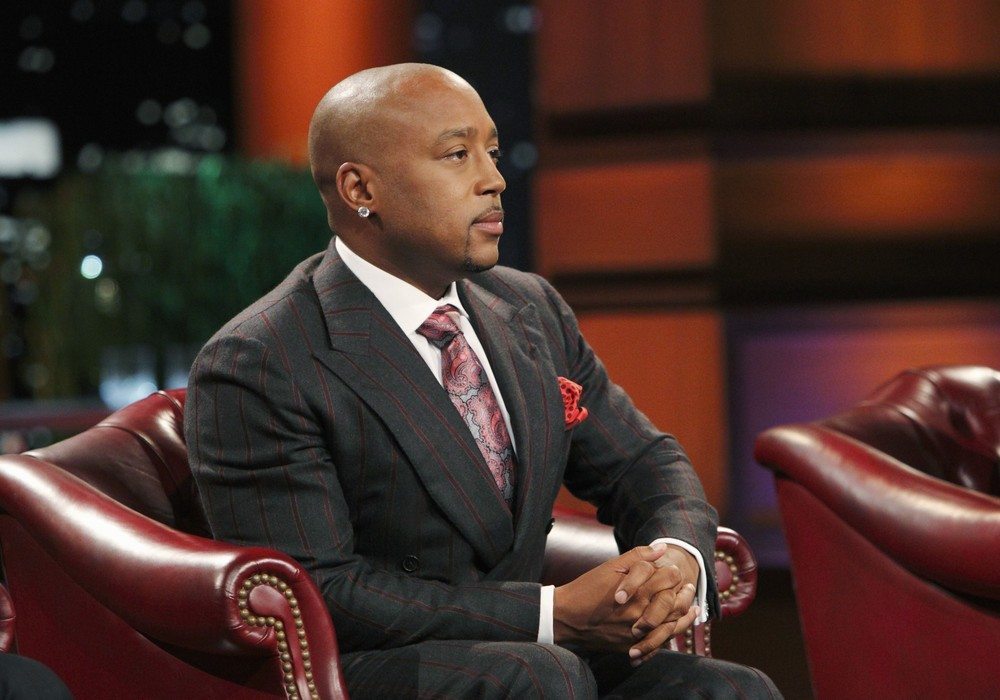 Daymond John net worth: Other Endeavors
Daymond has been part of the "Shark Tank" cast since it debuted in 2009. Shark Tank is a show where successful entrepreneurs and potential investors known as angel investors listen to business pitches from people and in turn invest their money into anyone that seems promising to them. Daymond has invested over $7.5 million on Shark Tank. He has also appeared in other shows like The Game and The Real.
Daymond John has become an active motivational speaker and business consultant helping celebrities and other entities expand and increase their revenues. He is an ambassador for Shopify. Daymond has penned three books, "Display of Power" is an autobiography based on his early business career and early life, "The Power of Broke" is a motivational book featuring stories of successful entrepreneurs like Rob Dyrdek and Loren Ridinger, the third book is titled "The Brand Within".
See Also Other Shark Tank Investors Net Worth: