David Schwimmer is a known name in the American entertainment industry as he has already proved his worth playing the role of Ross Geller in a very popular sitcom "FRIENDS". Other than being a well-received and famous actor, David has also been working as a director and a producer.
The American actor, director, producer and comedian, David Lawrence Schwimmer has a net worth of $80 million.
To add to his profile, David is the co-founder of "Lookingglass Theatre Company". The company takes pride in describing itself as a nationwide leader in the creation and presentation of new, cutting-edge theatrical works. Lookingglass is also known for its distribution of ensemble-based theatrical techniques through educational and community programs.
David was born on November 2, 1966, in Flushing, Queens, New York as David Lawrence Schwimmer. Raised in Los Angeles and California, David started acting at the age of ten. After graduating from Beverly Hills High School, David furthered his knowledge and skills in acting by attending Northwestern University and graduating with a Bachelor of Arts degree in theatre and speech.
Movies and TV Shows
After graduating from University, David initiated his professional acting career with a supporting role in a television movie titled "A Deadly Silence". That was in 1989. After being a part of some mediocre films till 1994, David starred in NBC sitcom "FRIENDS" which went on to establish him and his co-workers in the entertainment industry of America as one of the top rated actors.
Read Also – Leonardo DiCaprio Biography
David's role in "FRIENDS" as Ross Geller not only earned him fame and popularity in the national and international arena, it also helped him amass a lot of money which has accounted for the bulk of his income. At the last season of the sitcom, David and other main casts of the series were already earning $1 million per episode. So, it's safe to uphold that "FRIENDS" did contribute a lot to David's wealth as it presently counts in tens of millions.
Apart from television, David has also been a part of many high-grossing movies like "Kissing a Fool", "Six Days Seven Nights" and others. His other notable movies include "Duane Hopwood" and popular animated movie series "Madagascar" in which he voiced one of the main characters – Melman, the giraffe.
Career Path
During his cast as one of the stars of "Friends", David Schwimmer was earning $1million per episode with his co-stars after a successful negotiation in 2002; it was quite historic.


Records have it that the following were the amount the actor and his colleague were earning from the beginning of the NBC sitcom.
Season one: $22,500;
Season two: $22,500 to $40,000;
Season three (when they began collective bargaining): $75,000;
Season four: $85,000;
Season five: $100,000;
Season six: $125,000;
Seasons seven, eight: $750,000;
Seasons nine, ten: $1,000,000.
See Also – Will Smith Biography
After "Friends" ended, the actor's costars went on to big-budget films or their own TV shows; Schwimmer went on a different path, including time performing on stage and directing.
In 2016, he made his big TV comeback as Robert Kardashian on "American Crime Story: The People v. O.J. Simpson", which earned him an Emmy nomination.
David Schwimmer Wife
David is currently married to British actress, Zoe Buckman. Together the couple has a daughter.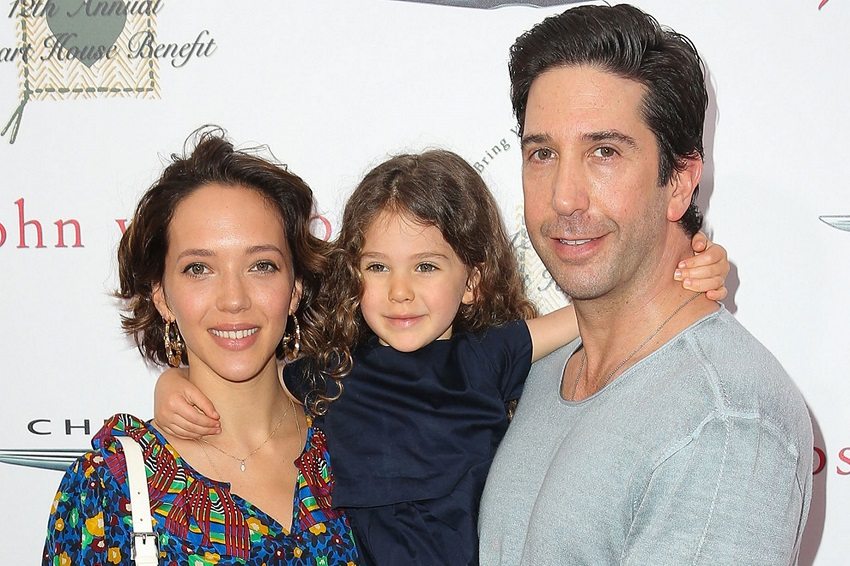 In March 2010, Schwimmer announced their engagement and married Buckman in a small private ceremony that June. On May 8, 2011, the couple had a daughter, Cleo Buckman Schwimmer.
Before he settled for Zoe, he dated an Australian pop singer, Natalie Imbruglia. He also had a romantic affair with Israeli actress, Mili Avital and American actress, Rochelle Ovitt.
Other Things Worth Knowing About David
Apart from filmmaking, David has been an active philanthropist who serves as a director at "Rape Treatment Center" in Santa Monica where he puts his personal efforts in helping and supporting the healing process for victims of date rape and child rape. While all these projects have been honoring David in their own ways, he currently enjoys an asset base of $80 million.
Sometime in 2006, David Schwimmer won a $400,000 defamation lawsuit against Aaron Tonken, a former event planner, and charity fundraiser. As it happened, Schwimmer filed the lawsuit after Tonken circulated that the actor demanded two Rolex watches in order to attend his own charity event.
Quick Facts about David Schwimmer
Full Name: David Lawrence Schwimmer

Profession: Actor, director, philanthropist

Height: 6 ft 1 in

Ethnicity: Jewish

Nationality: American

Date of Birth: November 2, 1966

Place of Birth: Flushing, Queens, New York

Education: Northwestern Univesity

Marital status: Married to Zoe Buckman

David Schwimmer's wealth: $80 million

Astrological sign: Scorpio

Fact Check: We strive for accuracy and fairness. If you see something that needs updating,