What happens when you combine creativity and innovation with entrepreneurial skills? You get a life very similar to that of the Momofuku founder. David Chang, who showcases his creativity and innovation in the food industry as a chef. He has amassed a significant net worth through the marriage of these skill sets, becoming one of America's most respected and recognizable personalities in the process. 
For all there is to know about the chef, we took a look at just how much his career as a chef and restauranteur has been good to him financially, as well as the ventures that have cemented his fame in America's public space. Check it out below. 
David Chang's Net Worth 
Maybe in past decades, being a chef was a passion career, one that did not fetch as much financial reward as other professions like being a medical doctor or a tech expert, but that has changed in recent times with the arrival of cooking shows, and restaurant chains. Through this, and more, David Chang has accrued a personal net worth of $60 million, a figure that makes him one of the richest chefs in the world. 
David Chang's net worth comes primarily from his entrepreneurial success as the founder of the Momofuku restaurant group, which came into existence in 2004. He has more than thirty restaurants in his portfolio, spread across America and Asia. 
And while simply having a string of restaurants does not guarantee a $60 million net worth, David Chang has ensured his by providing excellent food service throughout his restaurants, as shown by a resume that is filled with awards from food industry quality watchdogs like James Beard Awards, Bon Appetit, Michelin Guide, Gourmet Traveller and New York Magazine. 
Just behind restaurant chains in the sources of David Chang's net worth is his TV career, where he has appeared in more than 25 shows, including The Mind of a Chef and Ugly Delicious, two cooking shows he hosts, the latter which he is also one of its producers. He has also appeared in popular shows like Billions, The Chef Show, Top Chef Canada, Top Chef, Treme, MasterChef Australia, and several others.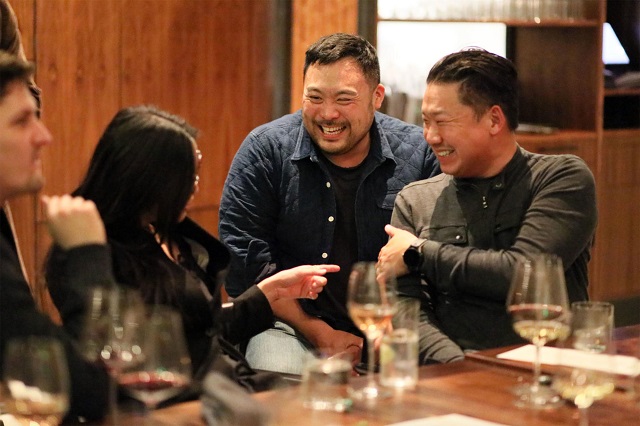 Another contributory source of the famous chef's net worth is his writing. He has published a book, Momofuku, with his popular collaborator, Peter Meehan. They also had a food magazine, Lucky Peach, which they released from 2011 to May 2017, and was a regular New York Times bestseller until they stopped its publication. All of this is how the Vienna, Virginia-born chef has achieved a net worth of $60 million.
What is He Famous For?
We have talked about how David Chang's net worth, which he earned through his career as a chef and restauranteur, both of which are also the cause of his fame. His journey to being a world-famous chef wasn't always in the cards, even though he was raised in a family that had two restaurants as a business. 
He graduated with a degree in religious studies and worked in finance positions before he decided to follow up on his desire to become a chef by enrolling at the French Culinary Institute in New York City, which is now known as the International Culinary Center. 
He worked in restaurants like Craft Restaurant, Cafe Boulud, and a restaurant in Park Hyatt Hotel before he decided to open his first restaurant, Momofuku Noodle Bar in New York in 2004.  That became the start of a chain of more than 30 restaurants that have transformed David Chang, not just into a multi-millionaire but also into one of the most famous chefs in the world, almost on-par with globally recognizable names like Anthony Bourdain and Gordon Ramsay. 
Speaking of Anthony Bourdain, David Chang's tendency of speaking out against high profile personalities in the food industry is also one of the things he is famous for. It is a character trait that has earned him the reputation of the food industry's bad boy, characterized by the time he famously told Bourdain that California chefs 'don't manipulate food, they just put figs on a plate'. 
Outside of his chain of restaurants which are spread all over America from New York to California as well as Canada, and his bad-boy reputation, he is also known for a string of TV shows like Billions, Late Night with Jimmy Fallon, Ugly Delicious, that has cemented his popularity among casual followers of the food industry. Ultimately, all these have all contributed to David Chang's net worth.