The American actress Mädchen Amick and her spouse David Alexis are two celebrities whose love life has consistently inspired a whole lot of their fans. While the two continue to make headlines as one of the most beautiful and celebrity couples in the world, individually, they are also celebrated for enjoying huge success in their various budding careers.
David Alexis is into the entertainment business like his wife but his rise to fame only became a reality after he married the famous actress who is best known for starring in a good number of critically acclaimed television series in the 1990s, including the widely viewed show Twin Peaks. While a lot has been written about the star actress, this article will unveil some interesting facts about her spouse David Alexis.
Who Is David Alexis?
Aside from being known as the husband of the celebrated American actress Mädchen Amick, David Alexis is an American citizen born in Massachusetts' capital Boston. His exact date of birth is not known but he celebrates his birthday on every 4th of May. While details about his childhood and parents still remain unknown, he is known to belong to African-American ethnicity and his zodiac sign is Taurus which explains his personality as very hard-working, strong-willed and sometimes stubborn. Other details about David Alexis can be found below
1. He is a singer/songwriter and vocalist
Not much is known about Mädchen Amick's husband as he rarely talks about himself in public. But prior to his marriage to Amick, David began his professional career in the music world where he is known for his talent as a singer and songwriter. But, as a very private man that he is, he has managed to keep his career achievements under wraps. His professional career as a music writer, composer, and producer has been making waves since the late 1980s.
David's music career is not centered on one genre, he tries to blend gospel, Jazz, and R&B together to create interesting beats. As a vocalist, he receives credit for his roles in Little Shop of Horrors, Mo' Tenors and Anything Goes. He has also performed at several important venues like the Wang Center, Lincoln centre and Madison Square Garden, to mention a few.
2. His wife was his neighbor
Every couple has a unique story of how they met each other for the first time. David and Mädchen started off as mere neighbors in Los Angeles in 1987. From being just neighbors, the two became friends and David even became Amick's personal music trainer. From the friendship zone, the two became lovers and dated for about four years before settling down as husband and wife on December 9, 1992.
3. Long-term marriage to Amick
David and Amick's love life is one anyone would wish to have. Unlike many celebrities, these two have managed their marriage so well that they serve as role models to many young couples. Over the past few decades of their marriage, David and his wife have maintained a scandal-free life which is quite rare in Hollywood.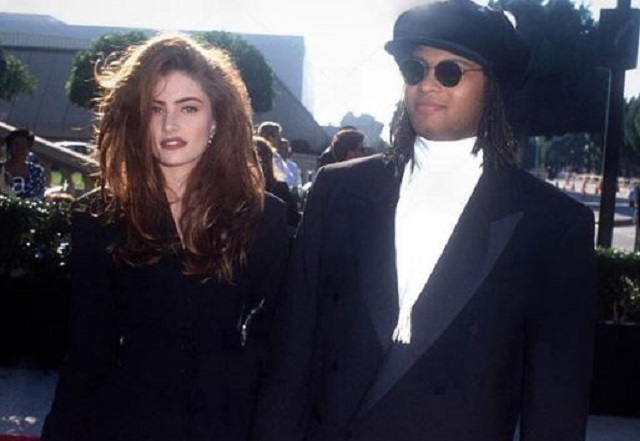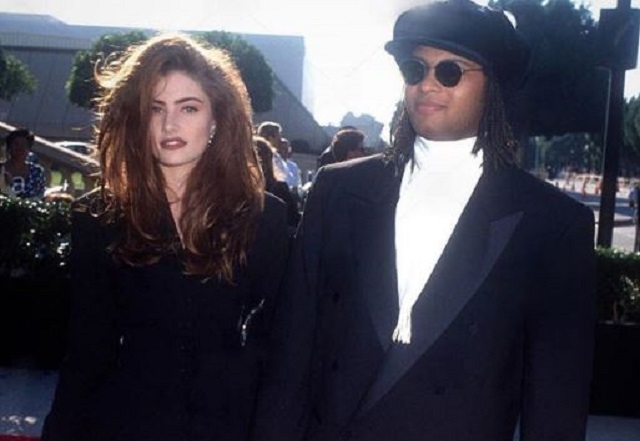 While David's actual age is not known, some sources say that he is of the same age with his wife which means he was born in 1970. His wife Mädchen Amick was born on December 12, 1970, in Sparks, Nevada, and she made her acting debut in 1989. Belonging to mixed Norwegian, Irish, and English ancestry, Amick grew up with a strong interest in arts and music. She then trained in ballet, Jazz, Tap and modern dancing, as well as learned to play musical instruments like the violin, piano, and guitar. She eventually dropped out of high school to pursue her career in the show business.
In addition to her successful acting career, Amick's striking beauty has been a trending topic on popular news outlets. She was in 1996 named among top 50 sexiest sci-fi actresses by Femme Fatales. Ten years after, the same magazine also mentioned her among the sexiest women on the planet.
4. David Alexis' daughter is into music
It's always an interesting experience for parents to watch their children grow up loving and following their footsteps. The singer/songwriter is blessed with two children – a son named Sylvester Time Amick-Alexis and a daughter named Mina Tobias Amick-Alexis. While Sylvester's professional career is not yet known, Mina is already making waves as an aspiring musician. She is known for her music video that paid homage to Twin Peaks, her mother's most popular work to date. Mina has also released her first single entitled 'Freedom'.
5. What is David Alexis' net worth
David's activities in the music industry may have lessened when compared to the past years, but his financial stance has not diminished. His net worth is estimated at $1 million which although is not anywhere close to his wife's $3 million net worth, is on a steady increase as he is into other small private businesses that continuously earn him more income.
See Also: Laura Spencer Biography – 5 Interesting Facts You Need To Know
6. David's response to his wife's

"nude scene" saga
It's not uncommon to have highly respected personalities like David Alexis and his wife Mädchen Amick to be involved in scandals but what is always essential is how they handle their affairs. The 2013 TV series Witches of The East End had Amick taking an eccentric and sultry witch role as Wendy Beauchamp. The role also had her appear nude in some of the scenes. This generated lots of criticism but in response, the actress cleared the air on the matter by saying she was only trying to represent her character well and that she has her husband's support.