Rock is an important genre that carries a lot of weight in the history of music in America. In that genre, there have been several iconic names and bands, whose life and works are intertwined with the history of several millions of Americans. One of them is the Foo Fighters, famously led by Dave Grohl, who is known for his work with other bands like Nirvana, Queens of the Stone Age, and Them Crooked Vultures.
Dave Grohl, in more than three decades as a professional musician, has become one of the most influential rock musicians in history. In this article, we discuss everything you need to know about his career and other details about him, including his height and weight.
How Old is Dave Grohl?
Ohio might not be the most beloved state in the US, but it boasts of icons like LeBron James and Dave Grohl. The latter was born in Warren, Ohio, on the 14th of January, 1969.
He was born to James Harper Grohl and Virginia Jean Grohl who raised him together until he was seven years old when they got divorced. At the age of 12, Dave Grohl began learning the guitar, and within a couple of months, played in bands with his friends.
Although he started life as an amateur performer playing the guitar, he eventually switched to drums when he was schooling at Annandale High School. He started training as a drummer when he was eight years old.
A passion for musical instruments since he was a child and a developed love for music as a teenager, caused him to sneak out to shows and concerts and eventually led Dave Grohl to choose music as a career, and become a professional musician at the age of 17.
Following an impressive audition for Scream, after lying about his age, he joined the band and dropped out of high school. He was with the group for four years between 1986 and 1990, during which he recorded a couple of live albums, as well as two studio albums – Fumble and No More Censorship.
How Old Was Dave Grohl When He Joined Nirvana?
While Dave Grohl was with Scream, he became friends with Buzz Osborne, who was a member of the band, The Melvins. During one of his performances for Scream, he was visited by Kurt Cobain and Krist Novoselic, who were impressed by his talents as a drummer.
Following the unexpected disbandment of Scream, Dave Grohl needed a band, and after an audition, he joined Nirvana in 1990, at the age of 21. Like his time with Scream, he spent four years with the rock band, albeit with a slight difference.
While he was with Nirvana, the band became a globally recognized band following the release of the 1991 album, Nevermind.
The Birth of Foo Fighters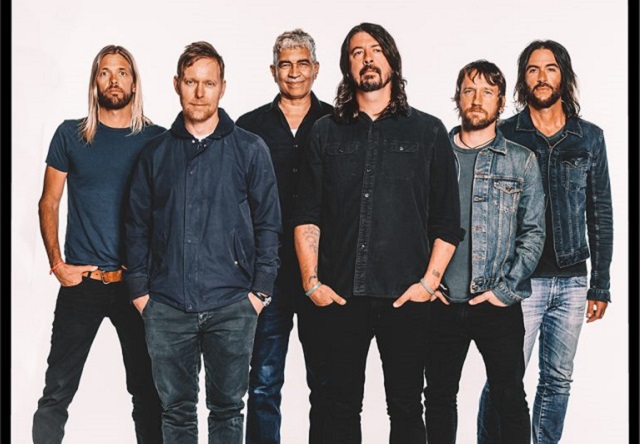 After the death of Kurt Cobain in April 1994, Dave Grohl recruited members of other bands like Sunny Day Real Estate and Nirvana to form the Foo Fighters in 1994. He was 25 years old at the time.
He had initially set out to have a solo career after the passing of Cobain but following the recording of his debut solo album, Foo Fighters, which became a project of interest to several major music labels, he formed a band to support the album.
Since they were formed, the band has released nine albums, selling more than 12 million copies in the United States alone.
Getting inducted into the hall of fame is the highest honor for a musician. It signifies the recognition of your body of work and its influence on music throughout your career, and Dave Grohl achieved that honor for the first time in 2014 at the age of 45.
He was inducted into the Rock and Roll Hall of Fame alongside his Nirvana bandmates, Kurt Cobain and Krist Novoselic.
See Also: Jordyn Blum – Bio, Family Life, and Facts About Dave Grohl's Wife
What is Dave Grohl's Height?
Dave Grohl has a height that is very much above the average height of an American male. He stands at a height of 5 feet 11 inches and has a bodyweight of 78kg. Known for his long dark brown hair, the rock star equally has dark brown eyes and rocks a dark full beard.
He also has a couple of tattoos on his body, including the three-rings symbol of John Bonham on his wrist, whom he credits as his greatest influence as a drummer.