Darci Kistler is a phenomenal dancer who practically ruled the world of ballet for decades. She is considered a living legend and one of the finest talents to come out of America. She is an alumnus of the esteemed New York City's School of American Ballet from where she went on to break barriers and collect all kinds of achievements throughout her distinguished career. This dancer became a soloist and principal at an age far younger than anyone who had ever been granted such honors in history. Darci was a dancer without equal and she proved this with every performance that she rendered. She has over three dozen credits to her name and was the delight of the media, critics, and audiences who were lucky enough to witness her brilliance shine through body movement.
Lady Kistler was the muse of several revered choreographers including the iconic George Balanchine who wrote many roles specifically for her. Darci was featured in several of his works including Agon, Concerto Barocco, The Nutcracker, A Midsummer Night's Dream, Orpheus, La Sonnambula, Western Symphony, Sylvia, Jewels Diamonds, and Symphony in C. She has also performed in ballet composed by other masters such as Peter Martins in his works like Papillons, Valse Triste, and Songs of the Auvergne; In the Night, Andantino, Piccolo Balletto, and In G Major by Jerome Robbins. That's not all, she danced for Peter Martins' Bach Concerto V, Delight of the Muses, The Sleeping Beauty, The Chairman Dances, and Burlesque to name a few.
Darci Kistler Bio
Darci Kistler was born on June 4, 1964, in Riverside, California. She is the last child of her parents. Her father worked as a doctor, while her mother was a home keeper. She has four brothers, all of whom were gifted in amateur wrestling, as well as basketball, horseback riding, water-skiing, and football. Although Darci was athletic, she struggled to keep up with her older brothers and often found herself being left out of their activities.
She discovered her own passion when she was given a tutu at the age of four, and she began taking ballet classes shortly after. Dance proved to be the activity she excelled in, completely overshadowing her brothers in this aspect. During this time, Darci watched Margot Fonteyn and Rudolf Nureyev give an electrifying ballet performance and she resolved to become like them. From that moment onwards, ballet became her entire life. She trained at the Mary Lynn's Ballet Arts, then under the guidance of Irina Kosmovska.
Her quest to improve her abilities led her to relocate to New York where she attended the Professional Children's School before being admitted into the reputable New York City Ballet's School of American Ballet in 1979. It was there that Darci Kistler met George Balanchine, who would become her mentor for many years and her his muse. A year later, Darci joined corps de ballet, the premier New York City Ballet Group and she quickly gained the attention of everyone with her unmistakable talent.
In 1981, Darci was elevated to the post of soloist, and a year later, she became the youngest person to be named principal dancer. She was only 17 at the time. Over the next couple of years, she performed many signature roles, in addition to appearing on television. She became a member of the permanent faculty at the School of American Ballet in 1994. After an illustrious career, Darci retired from the New York City Ballet in 2010, with her final performance taking place on June 27th, where she dazzled audiences for the last time with choreographies created by George Balanchine and Peter Martins.
Darci Kistler's Husband and Daughter
Darci Kistler is married to Peter Martins – a renowned dancer and ballet-master-in-chief for the New York City Ballet. The pair tied the knot in 1991. However, their marriage hasn't been sunshine and smiles. Darci called the police in July 1992 after Martins had hit her repeatedly, in addition to bruising and cutting her arms and legs. He was arrested, detained for several hours, and charged with assault. However, the case never made it to court because Darci dropped the charges a couple of days later, stating that she would rather handle it without dragging the law into the picture.
Two days later during her next performance, she showed up with a new set of bruises which she tried to conceal with a heavy layer of makeup. According to family, friends, and close colleagues, the incident was not the first time that Darci had been assaulted by her husband. Martins career recently ended in a wave of scandals after two dozen dancers accused him of physically and sexually assaulting them at one time or the other since 1983.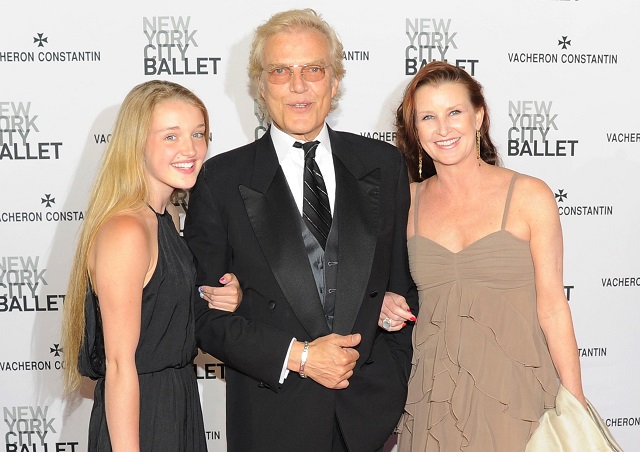 The iconic dance couple has one child together, a daughter named Talicia Martins, who was born on June 13, 1996, and has been in the news a lot for all the wrong reasons since then. She was once arrested for breaking and entering, and burglary, while she and her friends were on a crime spree at a mall in New York City. She has also been picked up at her parents' house and detained for drug possession after crack cocaine, heroin, and a hypodermic needle were found on her.
See Also: Who Is Julie Yaeger – Paul Rudd's Wife?
Facts About The Ballerina
1. Darci Kistler has amassed a sizeable wealth over the years and is estimated to be worth $5 million.
2. She was a professional dancer for 30 years before she retired in 2010.
3. Kistler has written and published an autobiography titled Ballerina: My Story.