Darcey Silva is an American reality TV star who caught the attention of fellow Americans with her appearance on the popular reality TV show called 90 Day Fiancé: Before The 90 Days. The show is a dating show where couples are matched and guided to decide whether or not to get married. She became a public figure when she started dating a much younger man and fans became excited about where the relationship would lead to, considering the age gap between the couple.
Aside from her reality TV show appearances, Darcey Silva has been a businesswoman who is making some strides to consolidate her financial independence. In this write-up, we bring you all there is to know about the woman.
An Insight Into Darcey Silva's Early Life
Darcey Silva was born on the 23rd of September, 1974. The reality star was born in Middletown, a city located in Middlesex County, Connecticut, in the US. She also grew up in Connecticut with her family.
The identity of Darcey Silva's parents has not been revealed. However, we know that she has a twin sister who is called Stacey Silva. The twin sisters are quite fond of each other and have had business dealings together as they grew up to become adults.
Details about the high school or college where Darcey had her education is not known at the moment, nonetheless, it is believed that she did have some form of formal education. She speaks well and carries herself with composure. With her involvement with reality TV, Darcey has become a public figure who is often talked about in social media circles.
Her Life As A Businesswoman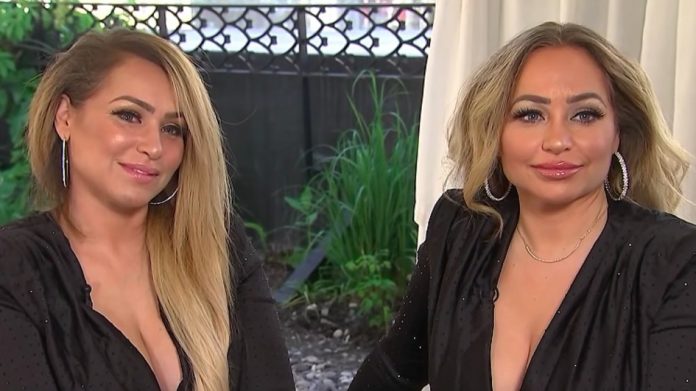 Darcey Silva has always been a classy woman who loves fashion to the core and so she decided to make a business out of her passion.
Having lived in Connecticut all her life, she decided to move to Los Angeles at some point in her life so she could find a way to pursue her dreams of making money from fashion. It was not too long before she got her break.
Darcey began to design fashion items that caught the attention of people in Los Angeles and soon, she had to expand her brand. She now successfully co-runs a clothing line which is called House of Eleven. The clothing line has gained some buzz around America and is still growing.
The interesting thing about Darcey Silva is that her business partner is actually her twin sister, Stacey. The two ladies have been able to work together to build their business to enviable heights over the years. When Darcey left Connecticut for Los Angeles, Stacey came along with her, and together, they started the House of Eleven clothing line.
Today, the ladies are raking in quite a considerable amount of money. The House of Eleven brand has become quite popular and even some celebrities have been spotted rocking the brand. Famous people like Nicki Minaj and Jessica Alba have been seen wearing clothes from House of Eleven. In fact, Demi Lovato wore items from the fashion line for her album cover. The future is surely bright for Darcey and Stacey.
Her Appearance On 90 Day Fiancé: Before The 90 Days
Darcey Silva was a relatively unknown businesswoman before the reality show called 90 Day Fiancé: Before the 90 Days blew her to stardom. In the show, people from far-away countries are brought together, matched, and given 90 days to make up their minds on whether or not they want to get married. The show was designed in such a way that visas of foreign partners will expire at the end of the 90 days and they will be made to leave America if they do not get married to their partners.
While on the show, Darcey met and fell in love with a personal trainer and actor called Jesse Meester from Amsterdam. The interesting thing about their relationship is that Jesse is more than 20 years younger than Darcey but they seemingly did not mind the age gap. Their relationship stunned many fans of the show and Darcey's popularity increased as a result.
However, as many expected, Darcey and Jesse could not keep their love burning forever. Shortly after the show was over in 2018, the couple separated in a rather messy way.
She then started another relationship with a man from London known as Tom Brooks. For four years, the relationship was sustained by chatting and they only got to see after she was able to travel to London. Sadly enough for her, Tom cut her off as soon as she left because of what has been described as her over-the-top emotions.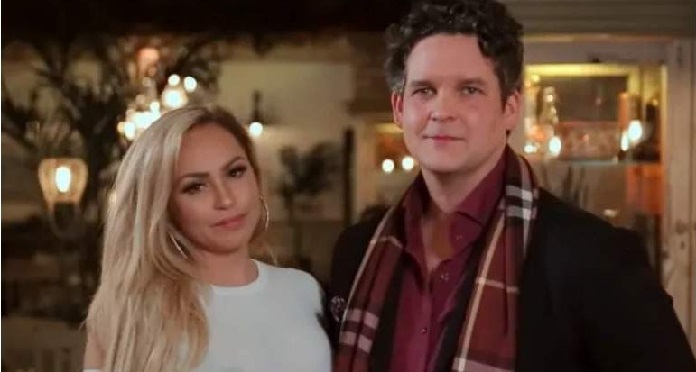 Has Darcey Silva Been Married Before?
Before she appeared on the show and met Jesse Meester, Darcey Silva was a married woman. She was married to a man called Frank Bollock and they had two daughters together. But for some reason best known to them, they got divorced after some time.
Even though they are no longer together, Darcey Silva and Frank Bollock are reportedly cool with each other and are co-parenting their kids in a superb manner. It is not known when the two got married or divorced, but it is known that they were together in 2006. Frank has since remarried and is said to now have more kids with his new wife.
On the other hand, the 90 Day Fiancé star is still not married but she is now said to have found love in the arms of another man who happens to be a Bulgarian by the name of Georgi Rusev. Although she is more than 12 years older than her new man, he does not stop showing her affection, hence fans are already speculating something may come out from the relationship.
The Reality Star's Impressive Net Worth
Darcey Silva is a wealthy woman. Having been a businesswoman for quite a long time and having been able to successfully improve the visibility of her clothing line to the point where celebrities now wear it, there is no doubt that Darcey has made quite a fortune for herself over the years.
At the moment, her exact net worth has not been confirmed but it is believed that she is worth millions of dollars.
Read Also: Rick Lagina – Bio, Assets, Relationship With Marty, Married, Death
Details About Darcey Silva's Body Measurements
Needless to say, Darcey is a beautiful woman who has aged rather gracefully and it is thanks to this that she has been able to date younger men.
The reality star stands at 5 feet 7 inches and reportedly weighs about 70 kilograms. She also has an impressive physique and body measurements that have been given as 33 inches (chest), 25 inches (waist), and 34 inches (hips).