In recent years, the uptick in the number of shows on television, which has led to what has been coined as the golden age of television, has resulted in an increase in the demand for talented actors and actresses and has given many actresses a chance to make a name for themselves. Through Born Again Virgin and the CW show, The Flash, Danielle Nicolet has made a name for herself.
On Born Again Virgin, she played the character, Jenna and that of Cecile Horton in The Flash. Although she began permeating mainstream consciousness in recent times, Danielle has been an actress for over two decades having made her debut in 1990.
Danielle Nicolet's Biography
Danielle Nicolet was born Danielle Patricia Diggs in Ashtabula, Ohio on the 24th of November, 1973. Much is unknown about her family background but she grew up in a supportive family that encouraged her love for acting from an early age. Growing up, aside from a latent interest in becoming an actress, Danielle also had an equal passion for sports, like gymnastics. At first, She sought to make a career out of being a gymnast and she moved to Southern California in order to achieve her dream.
But like the story of most aspiring athletes, an unfortunate injury to her knee robbed her of her dream before she got the chance to live it. Having lost her ticket to being a gymnast, Danielle Nicolet picked up herself and decided to make a career out of her second love, acting. All the while she was still a teenager, she enrolled in acting classes and made her debut as an actress in 1990, sparking a career that has existed ever since.
Her Movies and TV Shows
Although her level of popularity and wealth might not suggest it, Danielle Nicolet has been acting for decades and has a filmography length of a Hollywood veteran. When she was just 17 years of age, she made her debut in the show, Family Matters, appearing as a recurring character in three episodes as Vonda Mahoney. She followed up her appearance on the show with another, The Jacksons: An American Dream where she played the character, Verla.
In 1993, Danielle Nicolet added another feather to her acting cap by appearing in her first feature-length movie, Loaded Weapon 1. It was a big screen movie where she played Debbie Luger, daughter of famed actor, Samuel L. Jackson's character in the movie.
As the years passed, Danielle Nicolet continued to appear in other projects, such as Where Truth Lies, In the House, Shadow of Doubt, Fall Into Darkness Race, 3rd Rock from the Sun, where she starred as Caryn between 1996 and 2001. At the turn of the millennium, Danielle continued to press forward with her acting career, getting cast for major roles in a variety of shows like Second Time Around, Heartland, The Starter Wife, and X-Men.
In 2015, she was cast as Jenna in the show, Born Again Virgin. She was a lead actress on the show and it ran for a season. She began to appear in The Flash in the same year, as Cecille Horton and has appeared in over 30 episodes as a recurring character since she made her debut.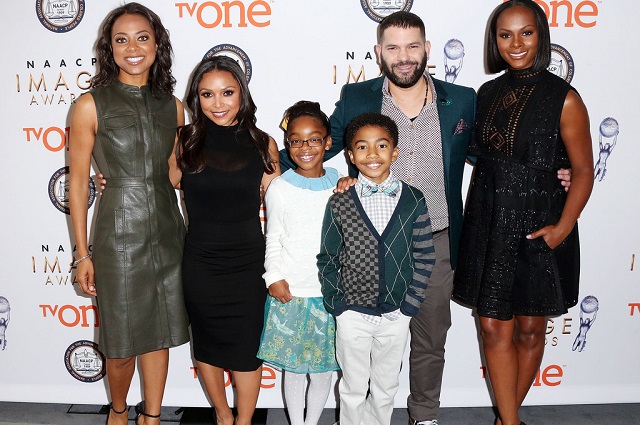 Although she is most known for her work in television, Danielle Nicolet has made appearances in a number of major movies like Acrimony and Central Intelligence.
Danielle has appeared in over 75 movies and TV shows and apart from the popularity of some of her roles has been recognized with a couple of award nominations.
See Also: Alexis Jayde Burnett – Bio, Family, Facts About The Actress
Family Facts About Danielle Nicolet
Danielle Nicolet is a married woman, and she has been married to Mike Kussman for quite a while, although the details of their beginnings have been kept away from the press.
Danielle is visibly an African American woman and while we do not know much about her family, we know that she is of mixed race. Her mother is Italian and her name is Patricia Rose. Her father is African American.
Danielle is not the only one in the entertainment industry in her family. She has a brother, Rick who is equally a member of Hollywood in addition to being a writer and a producer.
Aside from her family, another cool fact about Danielle Nicolet is her height, which is 5 feet. She weighs 54kg and has a body measurement of 35, 24 and 35 inches for her bust, waist, and hips respectively.