Following his popularity, Dane Cook's age and personal life, in general, have always been a matter of interest to many. Professionally, he is better recognized as one of the pioneer comics who amassed a large cult-following via social networking sites like MySpace.
In addition to his stage performances, Dane's casual and distinct comedic style has also earned him impressive screen credits. Fans may recognize him from hit movies such as Employee of the Month (2006), Good Luck Chuck (2007), My Best Friend's Girl (2008), Planes (2013), Robot Chicken (2018), and much more. For those wondering why there has been much buzz about Dane Cook's age in recent times, here's all you need to know.
What is Dane Cook's Age?
Born and raised in Massachusetts, the comedian's date of birth is March 18, 1972. Dane Cook inherited his great sense of humour and convincing power from his parents. Despite various criticisms on his art style and lifestyle, Cook has clearly amassed a huge fan base for himself and is considered a great performer. An Arlington High School alum and a graduate of graphic design, Dane kicked off his comedy career in 1998 and hasn't looked back since then. One of his most famous works is his second comedy album Retaliation which was released in 2005. It was certified double platinum and went on to become the highest charting comedy album in nearly three decades.
What's the Age Difference Between Cook and Girlfriend Kelsi Taylor?
Away from his career, the stand-up comedian and actor has also made headlines for his relationships. More recently, Dane Cook has been in the news following his relationship with singer Kelsi Taylor. Interestingly, Cook's girlfriend wasn't alive for the first 26 years of his life. In other words, the comedian was born in 1972 while the singer was reportedly born in 1998.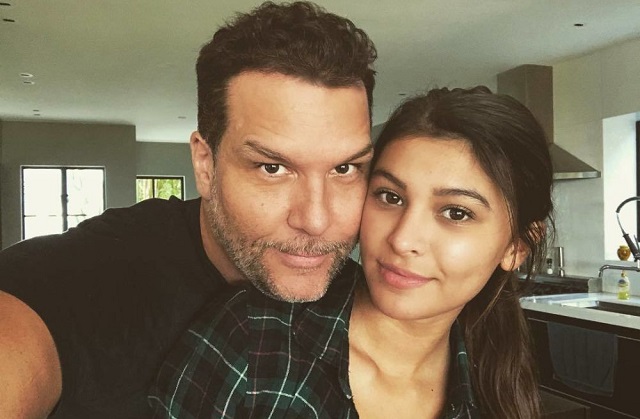 Cook and Taylor met at Cook's place during a game night he hosted. They first began as friends but apparently, the chemistry between them was strong enough and they upgraded to a relationship. Though it's unclear how old Taylor was when she met Cook, the couple officially began dating in 2017 and have since been criticized for their age gap.
Regardless, like most things in his life, the comedian has chosen to make light of their relationship. For instance, Dane Cook was once asked by a fan to advise those in age gap relationships and the comedian humorously admonished such people to plan for their deaths which most likely will be far apart.
While some people have raised eyebrows at such a relationship, Dane Cook has made it clear that both his and Taylor's families are fine with the age difference. Cook claims to love and have a close bond with Taylor's family. On the other hand, he reiterates that his own family members who are mostly deceased except his sister Courtney approve of their pairing.
Though their age gap can be a bit difficult to navigate at times, Dane and Kelsi have been together in bliss since 2017. Not only do the lovebirds still look enamored with each other, but they are also light-hearted and playful together. Cook has often joked that their 26 years age difference is a reminder of why it took him so long to find love.
The pair who often flaunt each other on social media has been seen on romantic trips together where they keep brandishing major PDAs and making amazing memories. Cook appears to be seriously committed to Kelsi Taylor. He describes his much younger girlfriend as an incredible woman and the sweetest, kindest, best friend ever. The comedian who is so in love with Kelsi considers himself lucky to have her and they both appear to have a genuinely healthy, balanced relationship.
Interestingly, this is not the first time Dane Cook has found love with a significantly younger partner. Prior to Taylor, he was linked to celebrities like Raquel Houghton, Julianna Hough, and Miley Cyrus. But inside sources believe Dane's relationship with Kelsi is his most serious so far. In fact, though the comedian has previously said he doesn't intend to ever get married, he reportedly treats Taylor as though she's his wife.
See Also: Who is Thomas Beaudoin, How Old is He?
What Really Happened to Dane Cook's Brother?
Dane Cook was raised in a Christian family in Cambridge, Massachusetts. He has five sisters and a half brother, Darryl McCauley. Though Dane is the most popular in his family, his brother surprisingly made headlines in 2010 for the wrong reasons.
The comedian was terribly betrayed when Darryl whom he plucked from a low-paying gig in the 90s to become his business manager, swindled him of millions of dollars. McCauley who served as Cook's manager from the early 1990s through December 2008, stole money from the comic star while being paid $12,500 a month.
Dane later discovered that his half brother and wife had systematically embezzled millions of dollars from him and they were both sent to prison. Darryl was sentenced to five to six years in prison on larceny and forgery charges and was also ordered to pay his brother $12 million in restitution. Meanwhile, his wife, Erika, was also sentenced to 2.5-3 years in prison on two counts of larceny.