Dana White Net Worth: Dana White is an American businessman best known as the president of mixed martial arts organization Ultimate Fighting Championship (UFC). His net worth is estimated at $500 million.
Dana White Net Worth: UFC Success
In 1992, White founded Dana White Enterprises in Las Vegas and began managing UFC fighters like Tito Ortiz and Chuck Liddell. As one of the managers in the UFC, White came to the knowledge that the parent company of UFC, Semaphore Entertainment Group wanted to sell the UFC as it was near bankruptcy.
White broke the news to his childhood friend Lorenzo Fertitta. Lorenzo and his brother Frank Fertitta were at the time managing Station Casino, a casino business which belonged to their father. A month later in 2001, Lorenzo together with his brother bought 81% of the UFC for $2 million and made White UFC's new president. White himself owned 9% of the new parent company, Zuffa, LLC.
Fortunately, the new owners were able to turn UFC into what is now one of the fastest growing sports in America with broadcast to over 1 billion homes in 149 countries.
See Also: Vince McMahon Net Worth
In July 2016, it came to public notice that WME-IMG had bought the UFC for $4 billion. That brings White's 9% stake to $360 million. White also maintained his role as UFC's president and inked a deal with its new owners which entitles him 9% of UFC's net profit for the next 5 years.
His success in the business of wrestling is revealed in his net worth as well as in the many accolades he's been awarded. Among his awards include World MMA Leading Man of The Year for the years 2010 to 2015. Wrestling Observer Newsletter's Promoter of the Year from 2005 to 2013 and 2015.
Dana White Net Worth: Brief History
Dana Frederick White, Jr. was born on July 28, 1969 in Manchester, Connecticut, USA. White together with his sister was raised by their mother. In his youth, White began to involve himself with sports and at 17, he was already boxing. During these periods, he travelled often between Maine, New England and Las Vegas, Nevada. White graduated from Hermon High School, Maine in 1987. He attended Boston University but never graduated. White is known to be a fan of baseball team Boston Red Sox.
While in Boston University, White started a boxing program for at-risk children in the inner city. He also worked a paid job as an aerobics instructor.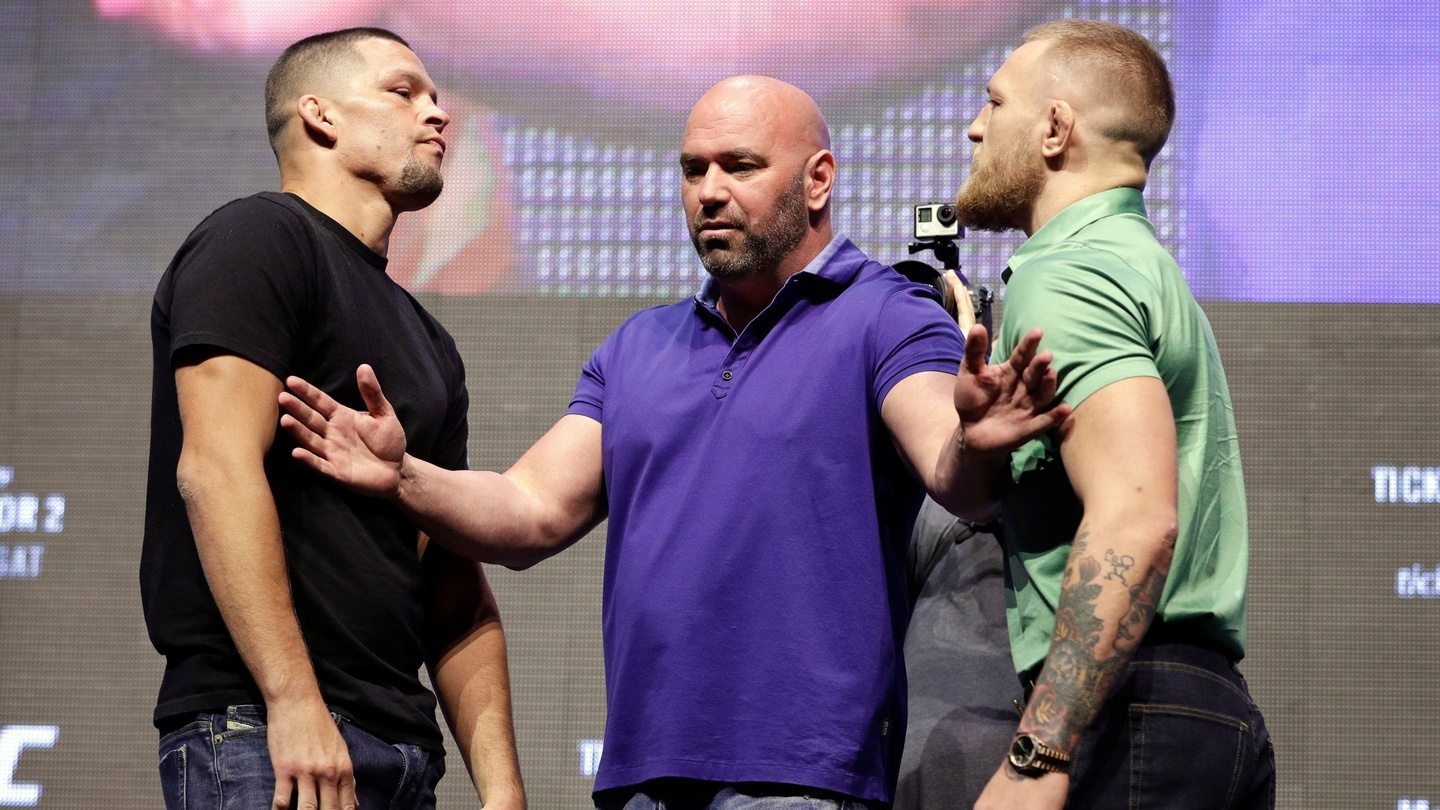 Dana White has had many publicized feuds with wrestling promoters, UFC fighters as well as reporters. The most followed was between him and Tito Ortiz whom he previously managed. Others include fighters Randy Couture and Ken Shamrock, Top Rank boxing promoter Bob Arum whom he dubbed "Dumbest promoter in the history of the world" and reporter Loretta Hunt.
White appeared in one episode of FXX sitcom "The League" as the episode titular character, The Goon. White's mother, whom he grew up with penned an autobiography of her son revealing his controversial character. While promoting the book titled Dana White, King of MMA: Dana White an Unauthorized Biography, she used adjectives like "egotistical, self-centered, arrogant, and cruel" to describe White.
Dana White has three kids with wife Anne.
See Also: Joe Rogan Net Worth