The elevation of sporting activities beyond just the exhibition of physical prowess and creative skill is achieved by commentators who lend a human voice to the ongoing action, connecting the viewer with the emotions exhibited on the field of play. Through this work, many men and women have become celebrated personalities and one of them is Daniel Shulman, who is more popularly referred to as Dan Shulman.
He is a media personality and sports commentator who made a name working on college basketball and MLB baseball coverage for ESPN. A play by play reporter, Shulman has been working as a sportscaster since he was in university when he became the voice of his university's team on a local radio station.
Now a bona fide star, Dan Shulman has elevated his name in the pantheon of sportscasters in America. This is exactly how he did it.
Dan Shulman's Early Life And Rise To Fame
Dan Shulman was born on the 9th of February, 1967 in Toronto, Ontario to parents whose names are yet to be made public. We do not know much of his familial and childhood life but we know that he completed high school and headed over to the University of Western Ontario where he studied actuarial science.
However, before he graduated, a fortunate incident pulled Dan Shulman towards broadcasting and he has made a career of it ever since. His first broadcasting experience came at the University where he began to provide the voice commentary for his school's football and basketball team, the Western Mustangs on local radio at CHRW Radio.
After he impressed enough with his performance at CHRW, Dan Shulman got another opportunity at CKBB, a local community television station where he did the play-by-play for the local junior B hockey team.
Having graduated, Dan Shulman focused on life as a broadcaster and was employed by a sports radio media outlet, Fan 1430 as the host of one of its shows, Prime Time Sports. Along with his role for Fan 1430, he also covered the 1994 Winter Olympics in Norway for the CTV Television Network, with a primary focus on hockey. The early days of his career also included covering the 1994 World Championships of Basketball.
In 1995, Dan Shulman's career rose further when he was hired by TSN to become its play-by-play voice for the coverage of its Toronto Blue Jays games. He went on to work for TSN for seven years, during which time, he also worked in other roles such as calling the play-by-play for NHL Hockey and NBA Basketball. His other roles also included CHL games and coverage of the World Series. After leaving TSN in 2002, Dan returned to the network in 2011 as an analyst and contributor.
Dan Shulman took another step forward with his career after seven years at TSN and joined ESPN. With ESPN, he continued to play the roles he played for TSN, covering games in baseball, and hockey, with the addition of college basketball. He also called NBA games for the network.
His contract with ESPN also afforded him a chance to work with Sportsnet where he worked on the coverage of the Toronto Blue Jays and as a host of the podcast, Swing and a Belt with Dan Shulman.
Family Life Of The Sportscaster
Being a sportscaster can be a very demanding job due to the busy nature of the role and as a result, creating and nurturing a family can be quite a challenge. For a while, Dan Shulman, who was married to a woman named  Sarah Shulman, was able to combine the demands of both aspects of his life, and both of them were able to raise a family, consisting of three children, Alex, Ben, and Matthew Shulman.
Sarah is also a Canadian who was born in Ottawa, Ontario. She attended Western Ontario University from where she graduated with a business degree. It was while the two were in college that Dan and Sarah met and following their graduation, they tied the knot in October 1992. Their first child, Matt was born a year after they tied the knot in 1993, followed by Alex in March 1996, and then Ben in October 2000.
After many years together as man and wife, Dan and Sarah decided to end their marriage in divorce. While there are no known reasons as to why the union failed, the general belief is that it could have ended as a result of the busy lifestyle of Dan and his inability to balance his professional and personal life.
Since his marriage came to an end, Dan Shulman has made changes in his professional life, including cutting back on some of his roles, such as the announcement of his exit from Sunday Night Baseball in 2017 in order to create a sustainable balance with his professional and personal life, which includes his second marriage to a woman whose identity is so far, unknown.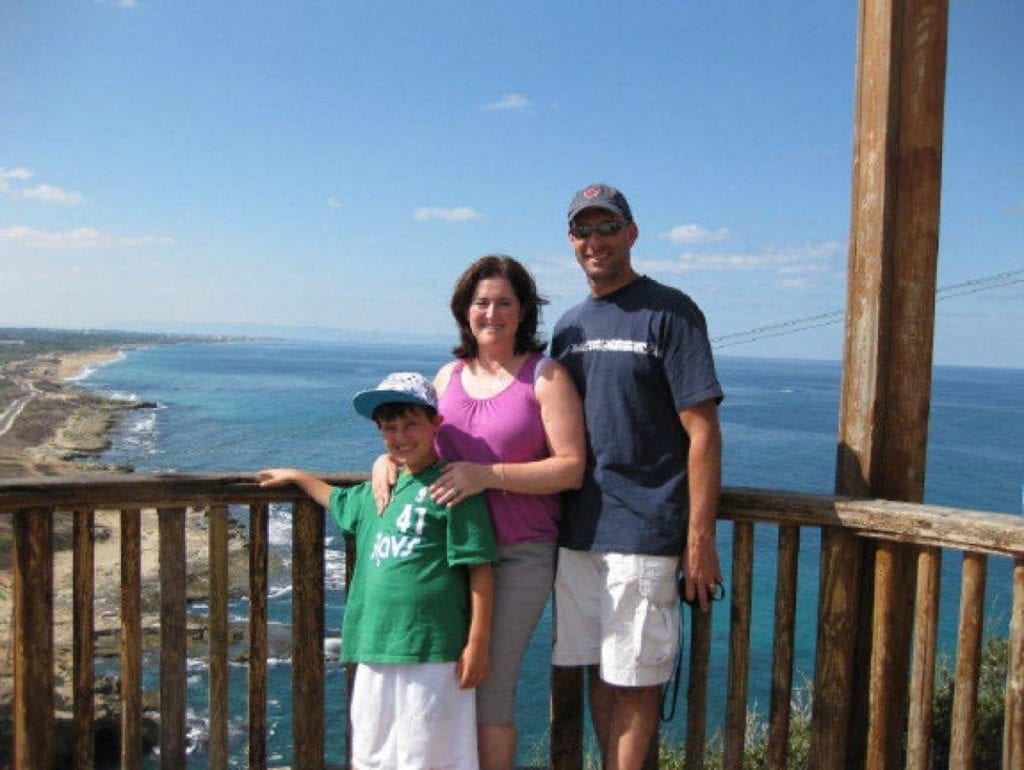 He revealed that although he had mixed emotions about exiting Sunday Night Baseball, it was important for him to balance his life, probably to avoid what happened in his first marriage.
By 2018, he was already married for a second time although his better half is not yet known. Based on his Twitter bio, he is a husband and father of four, hence the speculations by many on whether he now has a new child with the new woman in his life.
Other Interesting Facts About Dan Shulman
1. Dan Shulman is Jewish and although he is not a sportsman, he has participated in the Maccabiah Games.
2. Thus far, the sports broadcaster has enjoyed a great career in more ways than one and he has many accolades to show for it. He was named National Sportscaster of the Year in 2011 by the National Sportscasters and Sportswriters Association. He also got a nomination for the Gemini Award for Best Sportscaster/Anchor
3. He was on TV calling a baseball game for ESPN on the 1st of May, 2011 when Osama Bin Laden was killed and so it fell on him to make the massive announcement to viewers. He described the night as surreal.
4. Dan Shulman has amassed a fortune that has been estimated at $3 million. He made his fortune from his impressive career that has spanned decades. He is reported to be taking home an annual salary of more than $1 million.
In addition to that, he also makes money from his TV and radio guest appearances.
5. He is pretty much a tall man with a height of 5 feet 10 inches while his body weight is 77Kg.