What is Dame Dash's net worth?
Net Worth:

$2 million
Salary:
N/A
Income Sources:
Actor, business, record producer, filmmaker
Age/Date of Birth:

3 May 1971
Height:

5 ft 10 in
1.78 m

Nationality:
American
Last Updated:

2020
Dame Dash, also known as Damon Dash is a record producer, entrepreneur, and actor. He is well-known as the co-founder of the now-defunct Roc-a-fella records. Dame Dash's accounts were found delinquent by the IRS putting him in millions of debts, his current net worth is estimated at $2 million.
Early Beginnings and Rise To Stardom
Damon Dash was born on May 3, 1971, in New York City. Losing his mom to an asthma attack at the age of 15, Damon took up odd jobs to afford some of his needs including shoes and clothing. Among those jobs included selling newspapers and sweeping the floors of barbershops. In order to get a better education, Dash was sent to attend a private school.
He later ventured into drug-dealing but abandoned it after losing many friends. He then developed a passion for music and began producing music and promoting artists, in the process he met a rapper who would turn out to become Jay Z. As Jay-Z's manager, Damon Dash organized a tour that made $20 million in profits.
Together with Jay Z, they founded Roc-A-Fella records which turned out to be a multi-million dollar music label. A music mogul once worth $50 million, Dash lived lavish and began to branch out into different businesses including clothing line Rocawear which generated an annual revenue of about $450 million, Armadale Vodka whose sales skyrocketed, film production and marketing. Unfortunately, Dash and Jay-Z's relationship began to grow sour at Damon's peril, causing his finances to nosedive gradually.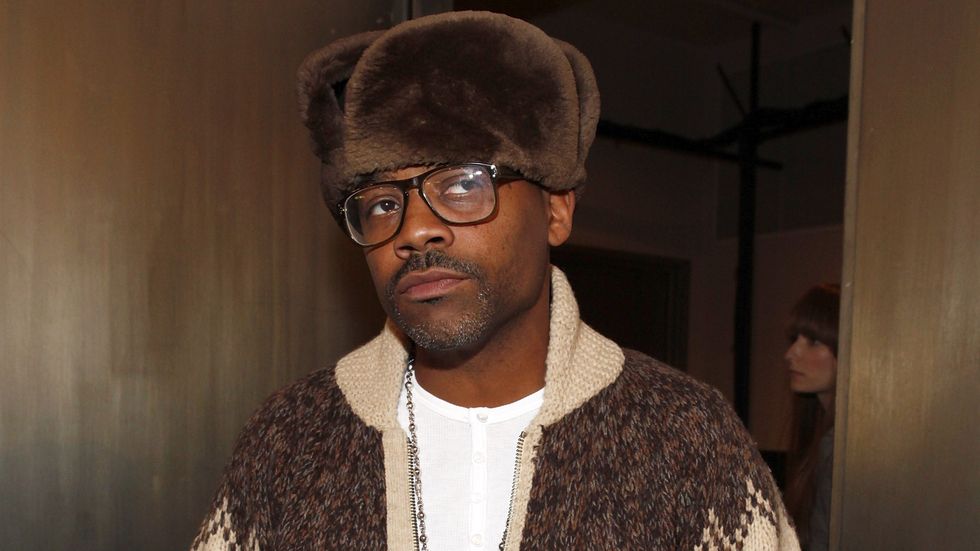 How He Lost It All
Following the friction in the relationship between Dash and his business partner/friend Jay Z (although in recent interviews he has been quoted saying that he is unsure if the friendship was ever real), the latter began an alliance with Def Jam's boss Lyor Cohen and in 2004, Def Jam purchased Roc-A-Fella with Jay Z assuming as the new president.
In the process, Damon lost the Roc-A-Fella name and majority of the artists including prospects like Kanye West to Def Jam. About a year later, Jay Z alongside other partners of Rocawear expelled Dame from the company which he had 25% stakes via a $22 million buyout leaving him with just $7 million.
It an attempt to bounce back, Damon started his own record label and clothing line but all failed. Soon he was owing back payments in child support as well as to other creditors, his wife filed for divorce, Uncle Sam came for his own bite in his dwindling net worth
In 2009 Damon Dash went broke revealing in a court hearing that he owed $2 million in taxes. Damon lost his  $9 million Tribeca New York home and his Chevrolet Tahoe which required a monthly payment of $700 in foreclosure. In 2015, his debts grew to a little over $4 million.
As far as we know, Damon has managed to pay up half of his back taxes. He is involved in a number of ventures to help pay his debt in full, some of them include a collaboration with Kanye to produce a horror movie, as well as a partnership with Dez White to launch fingerprint payment application known as Blind Debit.
Interesting Details About His Wife, Relationships, and Family 
In 2005, Dash got married to Rachel Roy. Before the marriage, Dash was dating Aaliyah from 1999 until her death in 2001. Even as they were not engaged before the beautiful singer lost her life in a plane crash, Dash had come out to reveal that before Aaliyah's death, they were supposed to get married. He went on to reveal that losing the "One in a Million" singer hasn't just affected his relationships, but also his entire life.
It was after the death of Aaliyah that he went on to later build a relationship with Rachel Roy when she worked with Roca wear that he co-founded with Jay Z. The marriage was only able to survive until 2009 when it bitterly broke away after the couple had Tallulah Ruth Dash (2008) and Ava Dash who was born in 1991.
After the divorce, there was a very heavy, dirty, and public fight on social media and in the law courts as regards who was to have custody of the children. At the end of it all, Dash lost the battle to his ex-wife. Although the cause of the divorce was not given, in an event that is most likely not related, rumors on social media had dragged on that Jay Z might have cheated on his wife with Rachel Roy and it was she that Beyonce was referring to in her song Sorry, in which she made mention of Becky with the good hair.
After his wife was accused, Dame came out to slam Jay Z and Beyonce for not stepping up defend Rachael when people accused her falsely.
What some will find surprising is that even before his wife and Aaliyah, the entrepreneur has had a son whose name is also Damon Dash with another woman, Linda Williams. In 2011, Williams dragged Dash to court for failing to keep up with paying child support.
Quick Facts
He used to be Jay-Z's business partner
He had problems with his family members, his brothers Jeremy and Bobby.
Dame was the last man to date, Aaliyah, before she died in a crash.
He has three children, a son and two daughters.
The man began from a humble background as a barber and selling newspapers.
Dash was among the richest men in hip-hop at a time.
Profile Summary
First Name:
Damon
Last Name:
Dash
Estimated Net Worth:

$2 million
Salary:
NA
Source of Wealth:
Actor, business, record producer, filmmaker
Last Updated:

2020
Also Known As:

Damon Anthony Dash
Dame Dash
Sex/Gender:

Male
Profession:

Actor, entrepreneur, filmmaker
Famous For:
being the co-founder of Roc-A-Fella together with Kareem Burke and Jay-Z
Colleges/Universities Attended:

Manhattan Center For Science and Mathematics
Educational Qualifications:

High school education
Religion:

Believes in God
Birthday & Zodiac

Age/Date of Birth:

3 May 1971 (49 years)
Zodiac Sign:
Taurus
Birth Place:

New York City, New York, U.S.
Nationality:
American
Ethnicity/Race:

African American
Country of Residence:

The United States
Physical Attributes

Height:

5 ft 10 in
1.78 m

Weight:

80 Kg
172 lbs
Eye Colour:

Dark brown
Hair Color:

Black
Other Body Measurements:

NA
Relationships

Marital Status:

Divorced
Spouse/Partner:

Rachel Roy (m. 2005–2009)
Aaliyah‎ (2000–2001; her death) - partner

Family and Relatives

Father:

NA
Mother:
NA
Children:

Ava Dash
Damon Dash II
Tallulah Ruth Dash
Lucky Dash
Siblings:
Bobby Dash
Jeremy Dash
Other Relatives:

Stacey Dash (cousin)
Darien Dash (cousin)