The need for society to maintain order and unity through the cultivation and spread of information has birthed the journalism industry and along with it, thousands of men and women have dedicated their lives to fulfilling the tenets of the industry, by sourcing and reporting on news about various aspects of human life. Among the legion of foot soldiers is Dagen McDowell, who plies her trade with Fox Business Network.
Dagen McDowell has been in the industry as a professional journalist since 1996 and has grown, not only to become one of the successful members of the journalism industry but also a recognizable face on television through her numerous appearances on the Fox News Channel in various capacities. You can read and learn all about Dagen McDowell by scrolling below.
Dagen McDowell Biography & Age
The journalist was born Mary Dagen McDowell on the 7th of January, 1969 in Brookneal, Campbell County, Virginia. Much is unknown about her childhood life, including the identities of her parents and the existence of siblings.
Following the completion of high school, Dagen McDowell attended Wake Forest University where she earned a Bachelor's degree in Art History. Considering her course of study at the university, how she made the transition to journalism is unknown but she began her new career in the industry at Institutional Investor's Newsletter Division where she worked in her very first role as a financial journalist.
Following the initial experience gained at Institutional Investor's Newsletter Division, where Dagen McDowell took her first steps in the journalism field, she's had a journey that eventually led her to Fox News Network where she eventually made her name as a journalist.
For one of America's leading news networks, Dagen McDowell has been working both as a host and an expert, with the journalist playing the role of the former for shows like Mornings with Maria and Markets Now.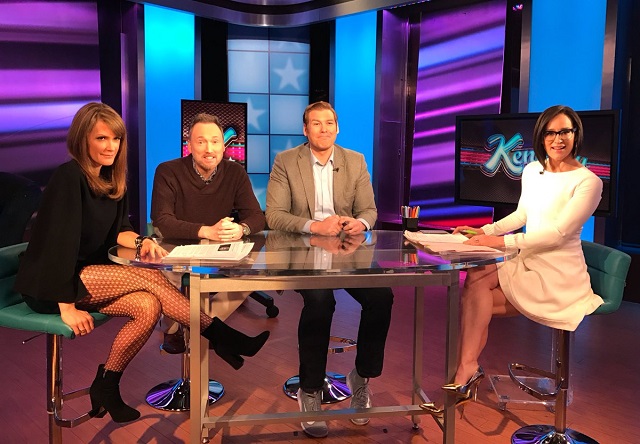 Outside of her hosting and anchor duties, she also makes regular appearances on Imus in the Morning and Your World with Neil Cavuto. She also appears as an expert on the show, Cashin' In, where she has not only established herself to be a competent financial expert but also a three winner of the show's Cashin' In Challenge.
Her experience and expertise when it comes to money management and the financial sector have made her one of the resident faces in the Fox News roster, where she continues to appear across a variety of shows on both the Fox Business Network and Fox News Channel.
What Is Her Net Worth?
When you have worked in an industry for over 25 years, you are bound to have built and amassed a significant amount of wealth. While that is unfortunately not the case for every industry, it is for journalists, particularly talented ones like Dagen McDowell whose career so far has helped her to a net worth in the region of $5 million.
Dagen McDowell has been able to build such admirable net worth over time through a lucrative salary income that is currently placed at $350,000 per annum.
Who Is Dagen McDowell's Husband?
Dagen McDowell can be said to have lived a successful life thus far and it hasn't just been in her professional life. She has also been able to build a successful marital life with her husband, Jonas Max Ferris, an economic analyst who has also lent his services to Fox News.
His professional standing, which is also in the finance industry, is as a financial adviser to MAXFunds.com. Outside of his expert commentator role for Fox, he has also written published articles for New York Post, FoxNews.com and Fox Business News.
The couple met on the set of a financial show, Cashin' In, which had both of them arguing against each other. What was supposed to be a professional experience, soon became a moment of attraction which finally led them to the altar in 2005.
The marriage wouldn't be Dagen McDowell's first marriage; the journalist got divorced from her first husband in 2003, having lasted for just 11 months as a married couple. So far, her marriage to Jonas Max Ferris hasn't produced any children.
See Also: Kate Abdo – Biography, Facts About the English Presenter and Journalist
Other Facts About Dagen McDowell
1. Although Dagen and her husband do not have children, they have a beautiful dog, a chihuahua who they adopted following its abandonment in a shelter.
2. She has a height of 5 feet 6 inches
3. As it is common for modern journalists, Dagen McDowell has a significant presence on social media, especially on Twitter and Instagram.