Cynthia Bailey is an American supermodel, actress and reality television star. Over the years, people have shown a keen interest in knowing certain things about Bailey and, there are many things to know about her.
From her birth to the beginning of her career, her love life, daughter and income, you will find most of the things you'd love to know about the supermodel here.
Cynthia Bailey Bio and Age
Cynthia Bailey was born on February 19, 1967, in Tuscumbia, Alabama. In high school, she competed in numerous beauty pageants most of which she won. She was even voted as the school's homecoming queen. At the age of 18, Cynthia moved to New York to actively pursue a career in modelling.
Bailey has made most of her money from modelling. In New York, she signed a 5-year contract with Wilhelmina modelling agency. She landed her first gig to do a cover shot for Essence magazine. This would serve as her first ever breakthrough as the cover became the highest-selling cover in the magazine's history. The managers at Essence were wowed by her photo shots and offered her another gig to cover another issue of the magazine. Bailey's modelling career soon took a different turn as she started flying to European cities like Paris and Milan to walk the runway of the major Fashion Weeks.
Since her first two cover shots for Essence magazine, Bailey has modelled for other top magazines like Vogue, Vanity Fair, Elle and Glamour. She has shilled for products such as Maybelline, and Oil of Olay. Also, she has appeared in TV commercials for Macy's, Mercedes Benz, and Levis.
Thanks to her popularity in modelling, Bailey has been used as the face of many luxury department stores like Saks Fifth Avenue, Lord and Taylor, Bergdorf Goodman, Chicos, and Neiman Marcus.
See Also: Top 20 World's Highest Paid Models 2016
Cynthia Bailey's Income and Earnings
The Real Housewives of Atlanta star has a net worth estimated at over $500,000. With her success and experience in the modelling world, Cynthia Bailey started her own modelling agency – The Bailey Agency School of Fashion where she inspires and trains aspiring models in a 6-week course on how to rightly pose for pictures, walk the runway, and use makeup. The Atlanta-based agency is the main focus of her career and when she isn't actively involved in any gig, she can be seen offering million dollar tips to the world's future supermodels.
Bailey also owns a collection of stylish eyewear called Cynthia Bailey Eyewear. The collection includes a variety of sunglasses to fit different face types.
In 2013 Bailey and her now ex-husband, Peter Thomas penned a relationship book titled "Carry-On Baggage".
In addition to numerous modelling gigs, Bailey also ventured into other forms of show business where she continued to make waves. One of the most outstanding moments of her career was when she beat veteran model, Naomi Campbell for the role of Roxanne in the movie "Without You I'm Nothing" which also starred Sandra Bernhardt. This incredible breakthrough opened the door to other movie roles and music video features. Her other TV appearances include "New York Undercover", "Soultrain", "The Dark Power" and two episodes on The Bill Cosby Show. She also landed host duties on BET Television.
In 2010, Bailey was selected to join Bravo's show – "Real Housewives of Atlanta" in its 3rd season. She reportedly receives $300,000 per season of the show and an additional $75,000 for each reunion. She appeared on the show with her boyfriend Peter Thomas whom she later married in a lavish wedding aired on the episode finale of their debut season.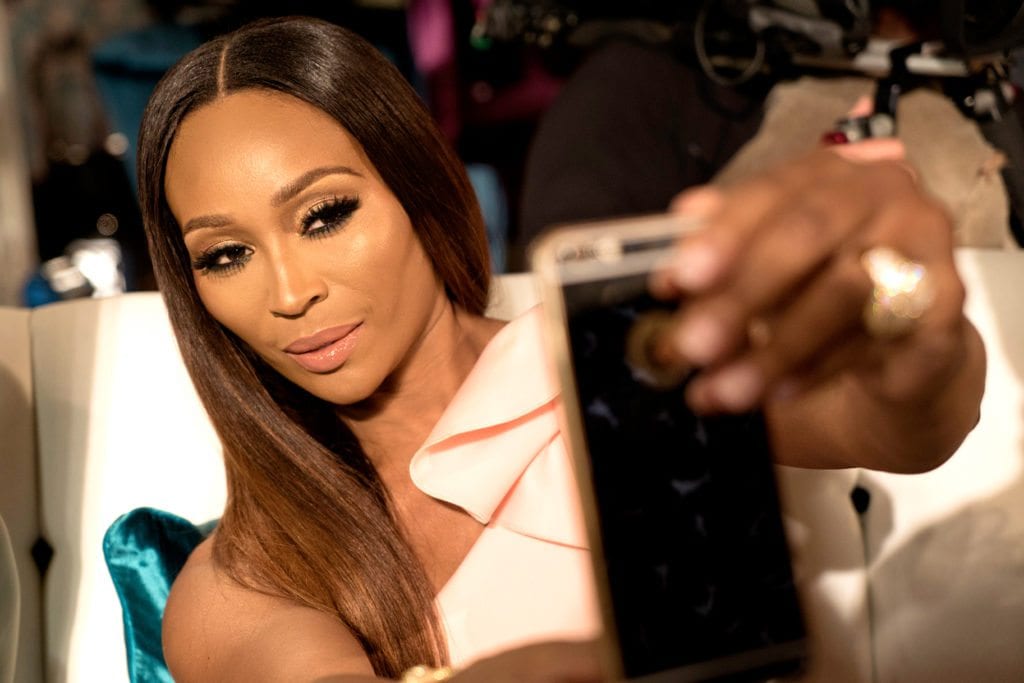 Husband, Divorce
Cynthia's husband, Peter Thomas is a regular offender of the law and has had several of his businesses fail due to financial mismanagement. His Atlanta-based Bar One club was hit by several state and federal tax liens and subsequently went out of business. Following this, Peter moved to Charlotte, North Carolina where he opened several businesses including bars and restaurants. The distance clearly affected their relationship as Bailey filed for divorce in June 2016 after about 6 months of living separately, thus bringing an end to their marriage of 6 years.
See Also: Kim Zolciak – Children, Husband, Plastic Surgery, House, Wiki
Thomas was afterwards hit by fraudulent charges and also found to owe about $350,000 in back taxes.
To further confirm the divorce, Bailey put up their 4 bedrooms, 5 bathroom Atlanta mansion for sale asking around $700,000. After selling the property, she bought yet another swanky dig just outside of Atlanta for a reported $960,000. The new secluded lakeside mansion includes 6 bedrooms, 4 bathrooms and its own dock.
Who is Cynthia Bailey Dating, Does She Have A Boyfriend?
Four months after finalizing her divorce from Peter Thomas, the star made her relationship with motivational speaker, Will Jones Instagram-official. Bailey, however, states that she still considers herself single.
Daughter
Cynthia Bailey's daughter is Noelle Robinson. Her father is Leon Robinson IV, an actor and singer, who has appeared several times on Real Housewives Of Atlanta. Noelle graduated from high school in June 2017.

Fact Check: We strive for accuracy and fairness. If you see something that needs updating,