American born sports reporter Joy Taylor has once again debunked the notion that women do not have a natural inclination towards sports. As one of the pioneers that broke this stereotype, she has displayed a knack for being very analytical and with a brush of that unique and stimulating sense of humor, which is usually evident in her reportage. Her fame notwithstanding, Joy Taylor has proved to be one sports journalist who not only knows the onion of the profession but also is physically fit for the job. Starting as a student, she has successfully gone from a novice reporter to a professional, and now a popular TV host. Here's everything to know about the highly experienced American radio personality and TV host for Fox Sports 1 who co-hosts The Herd with Colin Cowherd.
Joy Taylor's Background
The TV personality who will one day become best-known among sports fans around the world as one of the notable Fox Sports reporters was born on the 17th of January 1987. Though there is a dearth of information on her childhood and family background, we gathered that her parents are Georgia and Anthony Taylor. Joy Taylor is one of the couple's three children who spent a better part of her growing up years in Pennsylvania. Her two siblings have been identified as Noah and Jason Taylor, with whom she shares a tight family bond growing up in the periphery of Pittsburgh.
One doesn't need to look far to know where Joy got her knack for the sports as her family is considered an athletic one. Her big brother Jason is a defensive end with the NFL. Jason is not just your regular footballer, the guy has earned several accolades, and above all, his name was written into the Pro Football Hall of Fame in 2017.
A Timeline of Her Professional Life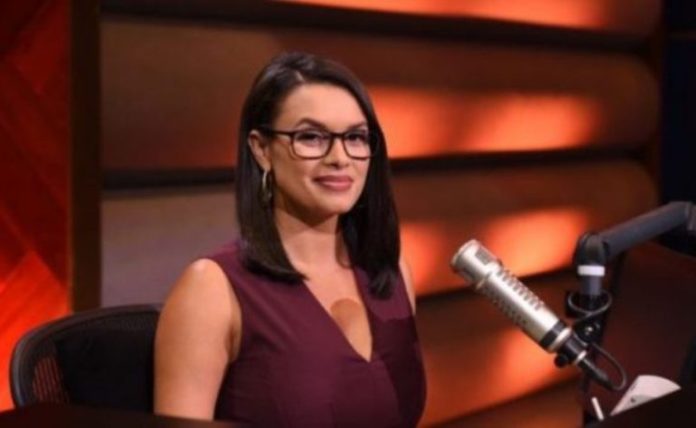 A graduate of Barry University, Joy Taylor began her career as a manager of her school's radio show The Noise in her school's radio station, WBRY 1640 AM. After spending the required number of years in the institution where she majored in broadcast communications, Taylor worked as an executive producer for the show, The Ticket; a sports talk show broadcast on 790 AM in Miami. For the three years she spent there, she helped to sustain the show's long flourishing history, beating out a few other famous popular talk programs in the city. She later functioned as a co-host for their top-rated morning sports drive show known as Zaslow and Joy show.
She later got an offer from CBS to serve as the host for the station's Fantasy Football Today. CBSSports.com equally featured her as a host on Thursday Night Live. Joy Taylor was a hit with the sports lovers and her contributions recorded a wide-ranging appeal, as she continued to gather more recognition on her way up the success ladder.
It would appear that her stint with 790 Am and CBS only whetted her appetite for fame as the female sports journalist took a further step in her career joining the Fox Sports Family in 2016. Joy Taylor's stay with Fox exposed her to various critical roles, which she played to perfection. Among the roles is serving as one of the moderators of Skip and Shannon: Undisputed alongside big names in Fox Sports such as Skip Bayless, a popular commentator, and Shannon Sharpe, a former tight end with the NFL and ex-sports analysts with CBS.
Notably, Joy Tailor's presence in the show where the hosts debate various sports stories has been greatly felt. Most recently, the media firm announced that the US radio host would be joining another awe-inspiring sports show named The Herd. Her new role on the show, which was announced in 2018, entails filling in as a co-host for Kristine Leahy with Colin Cowherd manning the other end; the show, which airs on FS1 and Fox Sports radio was well received by the public. Another announcement from Fox saw her move from Undisputed to The Herd; this took effect from the 18th of June.
Proving that radio and TV hosting wasn't the only talent she has, Joy Taylor also hosts a Facebook live show, named The Hang and her podcast Maybe I'm Crazy.
With Whom Has Taylor Been Romantically-Involved?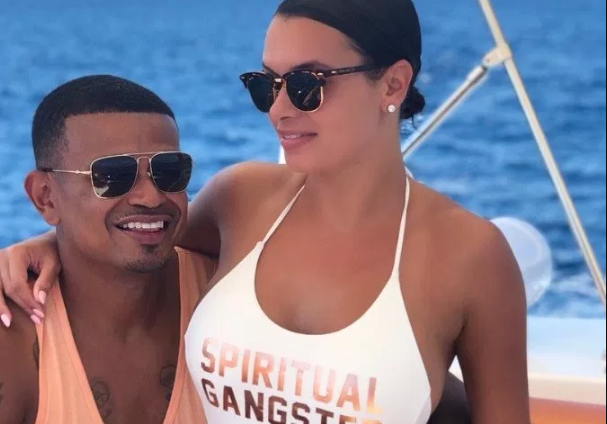 Joy Taylor was married to Richard Gianotti. Their paths crossed at a conference in 2014, after which they began dating secretly for two years before finally tying the knot in 2016. Their wedding ceremony, which took place in February of that year at Fort Lauderdale Florida, was what gave the duo's relationship out to the public.
Things looked cool between the baseball expert and the stunning journalist but her marriage later ended up in a legal split shortly with Taylor's relocation to LA blamed for it. While her move to LA may have robbed her of a seemingly sweet marriage, it wasn't long before the journalist found love again.
She is said to be in a serious relationship with another baseball professional, Earl Watson. In 2018, it was announced that Watson put a ring on her finger. As of now, they haven't walked down the aisle but are believed to be enjoying a harmonious relationship. Perhaps, wedding bells are imminent
See Also: Abby Chin – Bio, Everything About The Sports Journalist And Reporter
Everything Else You Need To Know About Joy Taylor 
1. What is Taylor's Body Measurement?
Apart from her talent and skills of engaging any kind of sports fan with her knowledge about the particular sports on shows, another thing that seems to be going for Taylor is her beauty. She is slim yet curvy and has maintained this physique over the years. She seems to have it all physically with a reasonable height of 5 feet 6 inches and 59 kg bodyweight. More so, she has a unique smile and nice teeth that make her quite attractive whenever she chuckles or smiles on the show.
2. How Much is Joy Taylor Worth?
Many genuinely believe that Joy Taylor's net worth is somewhere around $500,000 and that she receives $75,000 as an annual salary from her journalism career. Though there hasn't been enough proof to support this, it is undeniable that she is well paid.
3. Her Social Media Presence
Like many top-ranking journalists, Joy Taylor is active on social media. She is apparently an old head in social media and has been on Twitter since 2009. Also, she is active on Instagram and is, in fact, one of the people keeping Instagram users entertained with useful posts.