YouTube is one of the biggest entertainment and social media platforms in the world today. It has achieved this status through the work of several men and women who use the platform to express their creativity. Among this army of creators is Colby Brock, whose online creative days began on Vine and moved to YouTube following the subsequent shutdown of the Vine platform.
Colby Brock expresses his creativity along with his friend Sam Golbach on their channel Sam and Colby, which has millions of subscribers. This continued the success they had in their Vine days when they boasted of over one million followers before the app was shut down.
The duo have received several accolades for their work, including Teen Choice and Streamy Awards. Brock further has other things going for him than what he does with his friend, and they are equally successful.
Colby Brock Has Been Friends with Sam Since High School
Colby Brock was born to his parents on January 2, 1997, in Stanley, Kansas. His birth name is Cole Robert Brock, and although he could very well have other siblings, we only know of one, an elder brother named Gage.
Much of Colby's childhood years are unknown, but there is a trace of information about his high school even though details of what he did in those days remain a mystery. Along with the other half of Sam and Colby, the YouTuber attended Blue Valley, a public High School in Stilwell, Kansas.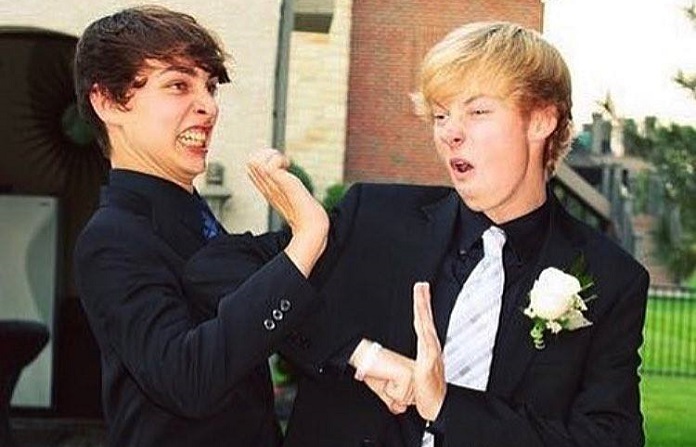 Colby Brock was said to be a member of the school band, and he played the clarinet. He graduated with the class of 2015, years after he and Sam created their vine account, so we can assume the two were more than just schoolmates in Blue Valley High.
Colby's relationship with Sam has been a long time coming. And out of a solid friendship began the journey that has made Colby one of the most popular personalities in the digital space.
He Found Fame by Making People Laugh
A decision to court fame made Colby Brock and his friend, Sam Golbach, create a Vine account in 2013. The pair then began to upload several funny videos on the platform. In a short time, they saw a rapid rise in their follower count, rising to over a million followers before the app shut down in October 2016.
Not ready to give up on their fame, Colby and his partner took their content creation to YouTube. They had initially opened up a channel on the video platform before the eventual shutdown of Vine. They created the channel, Sam and Colby, where they continued to upload funny content, including sharing their lives with their subscribers and fans via vlogs. They have since built the channel to over 4.27 million subscribers, with over 260 million video views.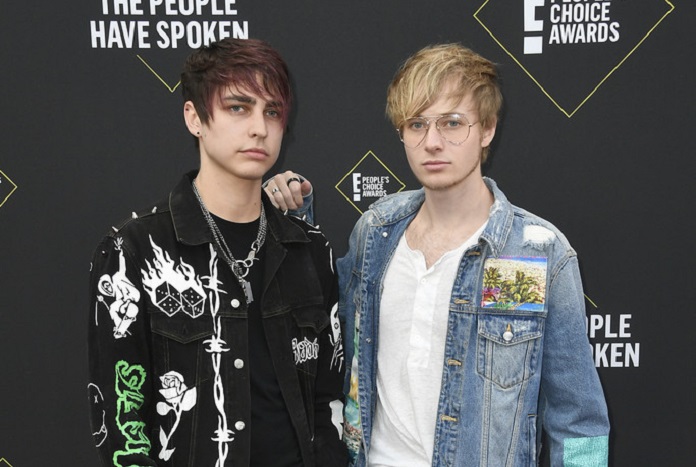 He Has His Very Own YouTube Channel and is Quite Entrepreneurial 
Outside of his partnership with Sam Golbach, Colby Brock also has his channel which is aptly named after him and has over 2.12 million subscribers. The channel also boasts of more than 130 million views since it was created in November 2016.
More than his channel videos, which include pranks, vlogs, and other forms of entertaining content, Colby also has a fashion line named Fanjoy through which he sells merchandise such as items of clothing and accessories. He also goes on tours across the country, performing shows and meeting fans.
Why Colby Brock Took a Break from YouTube
Colby and his partner Sam may have become popular as the funny guys who post reactions, challenges, and comedy videos, but the duo has since spread their roots. In a bid to remain relevant in the saturated world of funny content creators, they came up with other ways to entertain their ravenous fans.
Colby and Sam began to post more of exploration videos than the usual comedic stuff. In them, the duo explores haunted and abandoned places, usually in the middle of nowhere, and their fans eat up the scary vibes. Views were great, and all seemed to be going well for them, except it wasn't.
In April 2019, the pair made a video announcing that they would be taking an indefinite break from their YouTube channel due to the cumulative effect creating the videos has had on them. A particular near-death experience triggered the decision for the break. But even other experiences that did not threaten their lives had also taken a toll on their mental health. Hence, the purpose of the hiatus was to recuperate.
In the meantime, their fans still have access to them through their Instagram page (@samandcolby), which has over 1.1 million followers. More so, while Colby may have taken time off the shared YouTube page, he continues to share juicy content on his eponymous solo channel.
Colby Brock is Worth Millions
With a yearly income estimated to be between $13 and $206 thousand through his channel, and between $54 and $862 thousand from his channel with Sam Golbach, Colby Brock has made more than just a name for himself off his YouTube career.
Celebrity Net Worth estimates that he is worth $3 million, a substantial amount that doesn't seem farfetched considering what he makes from YouTube isn't his sole source of income. He makes a significant amount from promotions and endorsements from Instagram both through his account, which has over 1.7 million followers, and his channel with Sam.
When combined with what he makes from his clothing line and when he goes on tour, which reportedly sells out across both the US and Canada, it is no surprise that the Kansas-born YouTuber is a millionaire.
See Also: Parker Nirenstein – Bio, Net Worth, Dad, Girlfriend Of The YouTuber
The Confusion About His Sexuality
As someone who has a lot of female fans, Colby Brock has been at the end of several relationship rumors and gossips since he became a social media star. Several of his fans have wondered who the woman in his life might be, or man, as certain quarters have taken the absence of a known girlfriend of the YouTuber as a suggestion that he is gay.
His close relationship with his friend, Sam Golbach, whom he lives with, has further given life to that rumor. However, so far, there has been no confirmation from the YouTuber, and the wait continues for his fans to know his real relationship status.
https://www.instagram.com/p/B2efy-3pPVm/?utm_source=ig_web_copy_link
To put an end to the rumors of him being gay, however, Colby posted a video titled Its time to tell you on his YouTube page on April 25, 2017, where he clarified that he was not gay. Therefore, pending an update from him taking that back, Colby Brock remains a straight guy.