Net Worth:
$4 million
Age/Date of Birth:

May 30, 1927 – May 21, 2018
Height:

6 ft 6 in (198 cm)
Ethnicity/Race:

White
Nationality:
American
Wife or Girlfriend:
Verna Garver
(m. 1948; div. 1968)
Giselle Hennesy
(m. 1974; died 1994)
Susan Cavallari
(m. 1997; his death 2018)
Parents:
Father: Paul Arnold Walker
Mother: Gladys Huldah (née Schwanda)
Clint Walker was a retired American actor renowned for his cowboy role in the television series, Cheyenne – a hit show in the 50s and 60s. His lead role in the TV show as Cheyenne Bodie gave him his ticket to fame and spurred a career that lasted for four and a half decades.
He appeared in many Hollywood movies as well as countless television shows which were successful. To date, Clint Walker is considered one of the men that influenced the growth of television in the 50s, but he didn't always have that reputation.
Clint Walker's Start In The Entertainment Industry
Clint was born on May 30, 1927, in Hartford, Illinois, as Norman Eugene Walker and was raised by his mother, a Czech Republic native, as his parents got divorced when he was very young. He left school in his teens and started working at odd jobs, including serving as a metal worker, nightclub bouncer, doorman, undercover for detectives, and many others.
However, the most notable role of his life before he found acting was serving in the United States Merchant Marine. He joined service at the age of 17 and served in the last months of World War II. After he left the Marine and worked several odd jobs over a few years, he went in pursuit of an acting career.
Clint Walker then met Henry Wilson, a renowned Hollywood talent agent. As part of his efforts in cultivating his career, Henry renamed him to Jett Norman, and got him cast in his first role.
How He Achieved His Impressive Filmography
Subsequently, he was hired by an American filmmaker, Cecil B. DeMille, in Los Angeles to play a part in the Bible-based epic film, The Ten Commandments (1956). The movie made the most money in the industry that year and was ranked the number two most successful film of the decade.
Clint, with the help of a friend in the movie industry, was able to get some other roles that drew the attention of Warner Bros. This led to a major role in the Warner Bros popular television series Cheyenne, as a result of his physical appearance. In the series, he was billed as "Clint Walker" and portrayed the character of Cheyenne Bodie, appearing in 108 episodes. Afterward, he chose to carry on with his already popular stage name, Clint Walker.
With the role of Cheyenne Bodie, Clint had his major career breakthrough and went on to make history with films like Gordon Douglas: Fort Dobbs (1958), Yellowstone Kelly (1959), Gold of the Seven Saints (1961), Send Me No Flowers (1964), The Night of the Grizzly (1966), and More Dead Than Alive (1969).
Clint always gave a touch of glamorous feel to his movies and is considered to be the one who should get credit for taking the craze of the public towards the cowboys to the next level with his roles. He has starred in numerous television series, including the evergreen Cheyenne as well as Yuma, Killdozer!, Scream of the Wolf, and more.
He also played roles in big Hollywood movies, including The Dirty Dozen (1967), The Great Bank Robbery, Hysterical, and None but the Brave (1965). At the end of his career, after spending 44 years in the industry as an actor, Clint Walker had a total of 42 credits to his name. His last role came as a voice role in 1998, in the film, Small Soldiers, as Nick Nitro.
Dissecting His Net Worth At The Time Of His Death
Having made hay while the sun shined, Clint Walker built a substantial net worth of $4 million before he passed away. His net worth came from years as an actor and a published 2003 novel, Yaqui Gold. He wrote the book in collaboration with Kirby Jonas, a notable Western author.
For his vast contribution to television and movies, he has been awarded a star on Hollywood Walk of Fame as well as inducted into the Hall of Great Western Performers at the National Cowboy & Western Heritage Museum. He also received the Golden Boot Award in 1997.
Clint Walker Got Married Three Times
Clint Walker got married to three women throughout his lifetime, all of which lasted for twenty years. His first marriage was with Verna Garver; the two got married in 1948 and were together until 1968 when they got divorced. The marriage produced one child, a daughter named Valerie, who was born in 1950.
His second and third marriages were to Giselle Hennessy and Susan Cavallari. Clint got married to Giselle six years after his divorce from Verna Garver, and they were married for twenty years until her death in 1994. Three years after her death, he married Susan, who remained his wife until he passed away in 2018.
He Survived a Near-Fatal Skiing Accident
Clint Walker recorded one of the most extraordinary moments of an already exciting life in May 1971 when he survived a skiing accident at Mammoth Mountain, California. An unwitting fall from a ski lift pierced his heart with a ski pole. Although he was taken to the hospital, he was presumed and pronounced dead.
However, at the hospital, after a closer look by a doctor, faint signs of life were discovered. He was rushed to surgery and had his damaged heart repaired. Two months after the surgery, the actor was out of the hospital and back on set, working. The actor went on to live for 47 more years before he finally passed away.
See Also: How Clint Eastwood Achieved an Incredible Net Worth of $375 Million at About 90 Years
Clint Walker Died of Congestive Heart Failure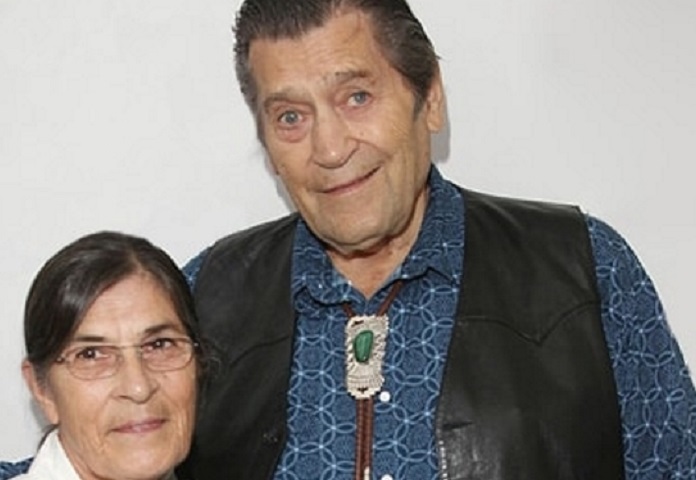 After living an exceptionally great life, with lots of accomplishments and recognition to boot, fans of Clint Walker got a last and final proof that he is indeed human when he passed away on May 21, 2018. The veteran actor died at the age of 90, shortly before his 91st birthday.
The actor passed away due to congestive heart failure in his home in Grass Valley, California. He was survived by his only child, a daughter, Valerie Walker. Although Valerie did not follow in her father's footsteps as an actor, she is notable as one of the first female airline pilots in America.
Profile Summary
First Name:
Norman
Last Name:
Walker
Also Known As:

Clint, "Jett Norman"
Sex/Gender:

Male
Profession:

Actor and singer
Famous For:
"Cheyenne" (1955 to 1963)
Colleges/Universities Attended:

N/A
Educational Qualifications:

N/A
Religion:

N/A
Birthday & Zodiac

Age/Date of Birth:

May 30, 1927 – May 21, 2018
Zodiac Sign:
Gemini
Birth Place:

Hartford, Illinois, U.S.
Nationality:
American
Ethnicity/Race:

White
Country of Residence:

United States of America (USA)
Physical Attributes

Height:

6 ft 6 in (198 cm)
Weight:

106kg (235lbs)
Eye Colour:

blue
Hair Color:

Brown
Other Body Measurements:

N/A
Relationships

Marital Status:

Divorced
Spouse/Partner:

Verna Garver
(m. 1948; div. 1968)
Giselle Hennesy
(m. 1974; died 1994)
Susan Cavallari
(m. 1997; his death 2018)
Family and Relatives

Father:

Paul Arnold Walker
Mother:
Gladys Huldah (née Schwanda)
Children:

Valerie Walker (Daughter)
Siblings:
Neoma L. Westbrook (Sister)
Other Relatives:

N/A
Net Worth
Estimated Net Worth:

$4 Million
Salary:
N/A
Source of Wealth:

His acting career