With more than 150 million records sold worldwide, there is no doubt that Frank Sinatra is one of the greatest musicians to ever live. From Come Fly with Me to Only the Lonely, he released several records that not only established him as one of the best singers to ever hold the microphone, but also one of the most successful. But it wasn't just music where his talent shone through. Frank Sinatra appeared in several movie roles throughout his career, delivering Oscar-worthy performances.
Although his primary occupation was singing, Frank appeared in more than 60 movies throughout his film career, winning more than 36 awards and 21 award nominations.
We took a look at five of them that showed Frank was just as capable of acting as he was at singing. Check it out.
Five Movie Roles That Prove Frank Sinatra Can Do More Than Music
1. Frankie Machine in The Man With The Golden Arm (1955)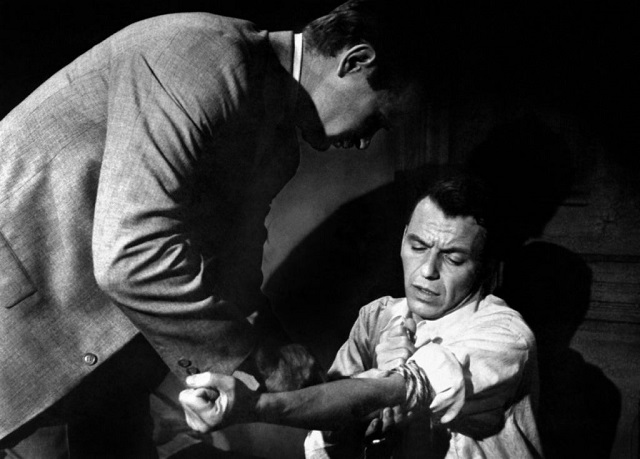 If The Man with the Golden Arm were released today, it would still hold up as a gritty drama just as it was when it was released in 1955. The plot, which was of a man's struggle to stay clean, is one of the most visceral expressions of addiction problems never seen until films like Requiem for a Dream.
Frank Sinatra played the role of Frankie Machine, the protagonist of the story, in what is arguably the most dramatic performance of his career. To research the complex part, he spent time at rehab clinics, where he had a first-hand experience of addicts in recovery.
The result was an Oscar-nominated performance that is spoken of among film enthusiasts, decades after it was released.
2. Angelo Maggio in From Here to Eternity (1953)
Before Frank Sinatra delivered a performance that earned him his one and only Oscar win as Best Supporting Actor, his career as a musician had stalled.
But in further proof of just how multi-talented he was, he found his groove back with his performance as Angelo Maggio in From Here to Eternity. He played a wisecracking army private who was the subject of persecution by a sadistic sergeant, played by Ernest Borgnine.
While he was not the primary focus of the movie, Frank Sinatra delivered a memorable performance in the role, enough to fetch him an Oscar statue.
3. Major Bennett Marco in The Manchurian Candidate (1962)
The disparity between a story in a book and its adaptation onscreen is a battle that's been going on for years, and one that books have been winning. However, when the adaptation gets it right, it does so spectacularly.
In 1962, that was The Manchurian Candidate, with Sinatra at the center, delivering a performance that many consider his best work onscreen ever. In the movie, Frank Sinatra plays Major Bennett Marco, a Korean War veteran who returned home with members of his unit after years of captivity.
He later comes to learn that the Chinese had brainwashed he and his unit members, and one of his unit members had been turned into a mindless killer.
As Bennett Marco, Sinatra delivered a nail-biting performance that would have you forget he is equally a master of love songs. Thanks to his work in the film, the film was added to the National Film Registry in 1994 by the Library of Congress.
4. Joey Evans in Pal Joey (1957)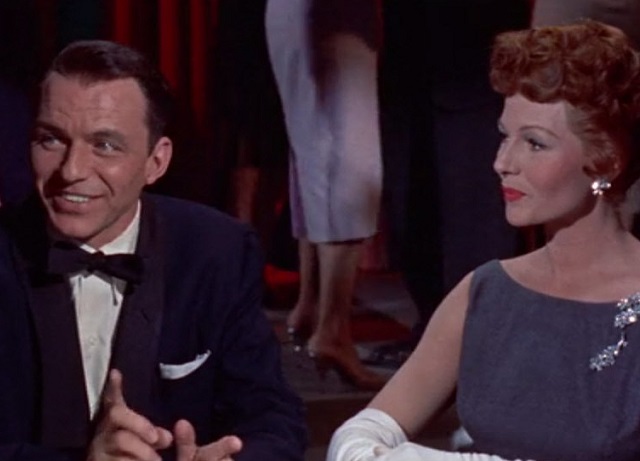 Frank Sinatra was undoubtedly an exceptional singer. When you combine his talent with singing with his above-average acting skills, you get his performance as Joey Evans in the musical, Pal Joey.
Frank played a San Francisco-based singer who bankrolls his dreams of owning and running a night club of his own by seducing a wealthy widow. What might have been a flimsy movie turned into one of the most commercially successful films of Frank Sinatra's career, all thanks to his performance in the role.
His portrayal of Joe Evans earned him a Golden Globe nomination for Best Actor in a Musical/Comedy.
5. Danny Ocean in Ocean's 11 (1960)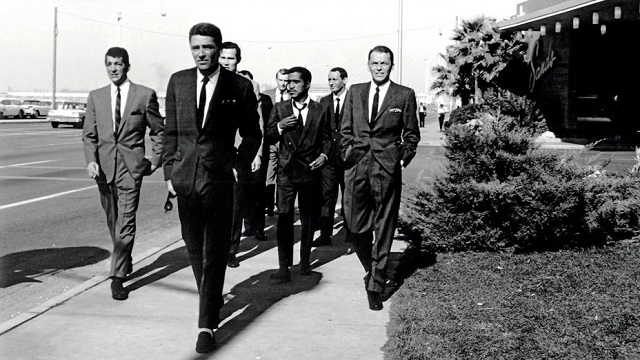 Before George Clooney assembled Hollywood royalty and laid siege on Las Vegas in his 2001 version of Ocean's 11, Frank Sinatra did it first.
He played the lead in the 1960 heist movie, starring other major movie stars like Dean Martin, Joey Bishop, and Sammy Davis, Jr. In the movie, Frank Sinatra plays the role of Danny Ocean, a professional gambler who assembled a team of his army buddies to rob five of Las Vegas' casinos.
Although George Clooney's version was more critically acclaimed and commercially successful, the original was proof of Frank Sinatra's range as an actor and contributed to his admirable body of work.