Ciara is an American singer, songwriter, dancer, fashion model and actress with estimated assets worth $20 million. The Grammy-winning songstress has spawned platinum-certified music records which accounts for a majority of her wealth.
Ciara Biography
Ciara Princess Harris, now Ciara Princess "Wilson" was born on October 25, 1985, in Austin, Texas as the only child of a military father Carlton Harris and mother Jackie Smith Harris. As common with army brats, Ciara traveled often and was raised in the army barracks in New York, Nevada, Germany, Arizona, Utah, and California. Her family would eventually settle in Atlanta when she was in her teens.
Ciara attended Riverdale High School in Atlanta. She was also enrolled in music classes after her parents noticed her musical talent. As she grew up it had been about story writing and poetry for the talented woman that would grow to thrill us with some amazing songs. This writing skill will later turn out to be an important asset for her as she wrote her songs.
Inspired by Destiny's Child and Janet Jackson, she soon joined an all-girl music group called "Hearsay". However, the group was unable to survive for a very long time as a result of personal differences. After her split from the group, Ciara who had good writing skills began penning music lyrics and soon landed a publishing deal as a songwriter.
Career Breakthrough And Earnings
Ciara got her songwriting breakthrough in 2003 when she wrote a song titled "Got Me Waiting" for American Idol winner Fantasia. Prior to her songwriting success, she had developed a friendship with Atlanta music producer Jazze Pha and the duo began recording songs. After graduating from high school in 2003, she landed a recording deal with LaFace Records.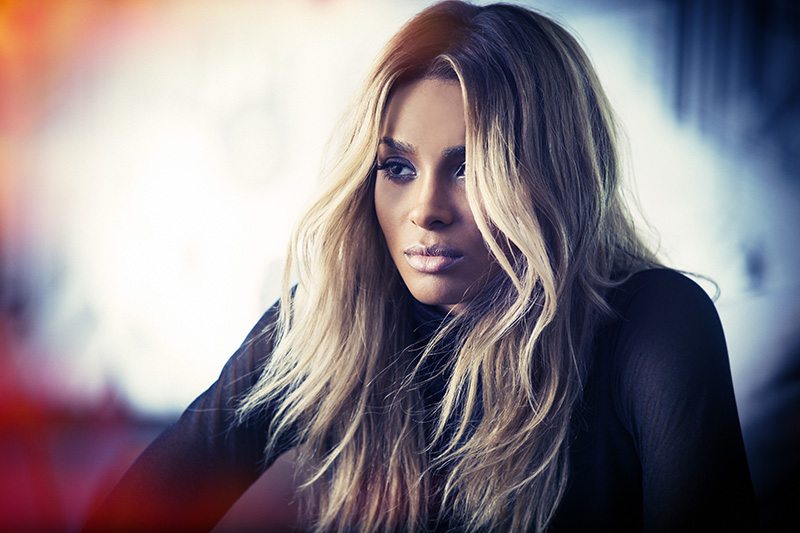 Ciara's first try at music was enormously successful. Her debut single "Goodies" released in 2004 topped the US Hot 100. Next up was another massive hit 1, 2 Step. The success of the singles meant the success of her debut album would be inevitable and so it was. The much-anticipated debut album "Goodies" was released in September 2014 and its performance lived up to the hype. The album debuted at #3 on the Billboard 200 and sold over 127,000 copies in its first week. After selling over 3 million copies worldwide, it received a triple-platinum certification.
Ciara was rewarded with four Grammy nominations winning one for Best Short Form Music Video. The rising star solidified her celebrity status by supporting Gwen Stefani on her Harajuku Lovers Tour in 2005 which grossed $22 million.
With her debut album whetting the appetite of fans, Ciara followed up her first endeavour with a second studio album titled "Ciara: The Evolution" released in December 2006. The success of her sophomore work was even greater. It debuted at #1 on the Billboard 200 and sold over 338,000 in the first week of release and over 2 million copies, subsequent sales. The album spawned hit singles like "Promise", "Get Up", "Like a Boy" and "Can't Leave 'em Alone".
Ciara's third studio album "Fantasy Ride" debuted once again at #3 on the Billboard 100, but sold relatively lower copies (270,000 worldwide), compared to her first two albums. However, it produced platinum-certified singles like "Love Sex Magic" featuring Justin Timberlake.
Despite experiencing a somewhat downward trend of success since releasing her third album, Ciara has remained active in music releasing new records. The hot stepper also earns a substantial amount from headlining tours and supporting her fellow musicians on their respective tours.
Movies and Modelling
As a young girl, Ciara wanted to model as well as act and always had her parent's support. As common with most successful singers, Ciara tried her hands in Hollywood, making her debut in 2006 MTV film "All You've Got". She has gone on to star in movies like "Mama, I Want to Sing!" and "That's My Boy".
The talented entertainer is now living her dreams after she ventured into the fashion world as a model, though she is famously known and active as an R&B singer. Ciara's athletic and perfectly toned body has landed her gigs as a fashion model. She has graced the cover of many fashion magazines thanks to the multi-million dollar deal she signed with Wilhelmina Models in 2009. She is now signed to modeling agency IMG.
Ciara whose net worth is estimated at $20 million has endorsed brands like TopShop, Keds, Jay Z's Rocawear, Adidas and mobile phone maker Verizon.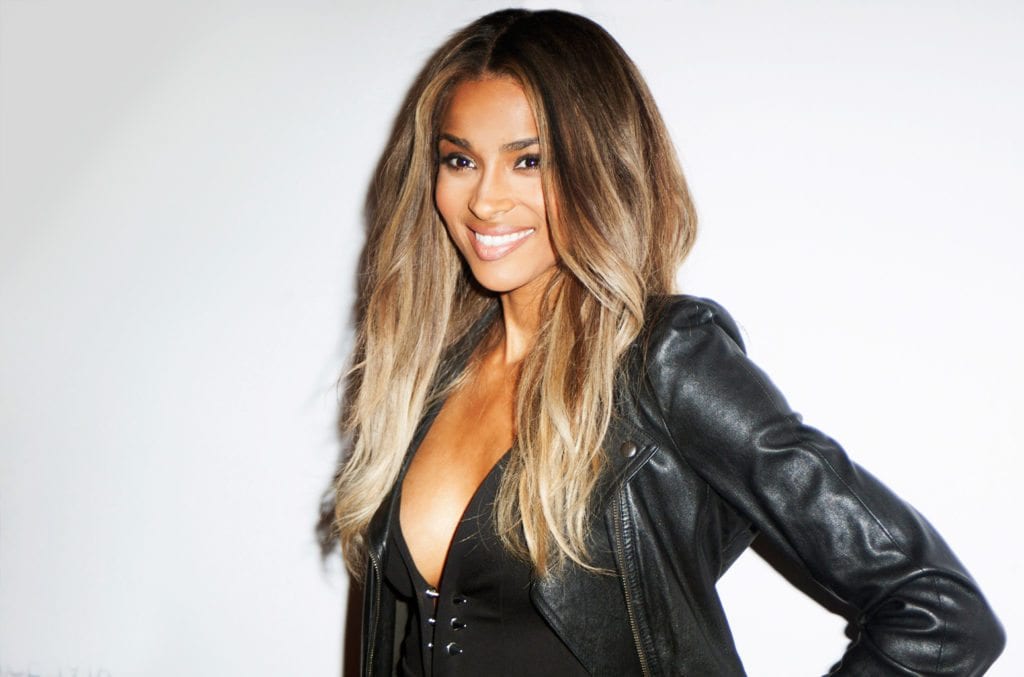 Who are Ciara's Husband and Son?
Ciara has had a very interesting dating history. One of the earliest relationships, when she began stepping into the limelight, was with Bow Wow. The relationship lasted from 2004 to 2006 when they decided to end it. She went on to date people like 50 Cent, Ludacris, and Trey Songz among others.
Next, Ciara began dating rapper Future around 2012. The pair got engaged in 2013 when the rapper popped the question with a 15-carat diamond ring with an estimated $1.5 million price tag. The next year, however, they ended the relationship. Before this, they had already had a son.
The aftermath of the split included Ciara filling a $15 million defamation lawsuit against the rapper after she said his negative comments about her was hurting her show business and even cost her a $500,000 cosmetic deal. However, the pair later reconciled their differences.
Ciara received around $2 million from fashion magazines to publish the first photos of her son, Future Zahir.
Shortly after her split with Future, Ciara began dating Seattle Seahawks quarterback, Russell Wilson. After less than a year of dating, Wilson engaged her with an estimated $2 million bling. The pair got married in a lavish wedding in Cheshire, England.
Russell Wilson is also quite on the money with an estimated cash flow of $45 million. Wilson is among the highest paid athletes in the world. Per Forbes, he earned $41.8 million between June 2015 and June 2016. The couple lives in a Mediterranean-style Mansion in Bellevue, Washington which Wilson bought for $6.7 million shortly after inking a four-year $87.6 million extension contract with the Seahawks, which paid him a guaranteed $60 million. Wilson also owns a highly successful clothing line called Nordstrom.
Ciara Height and Body Measurement
Date of Birth: October 25, 1985
Body Measurements: 34-24-35
Build: Slim
Height: 5′ 10″ (1.77 m)
Weight: 62 kg (137 pounds)
Bra Size: 32B
Dress Size: 4 (US)
Shoe Size: 11 (US)