As far as real estate celebrities go, there are few people more famous than Christina Anstead. The real estate investor and TV personality is the host of Flip or Flop, one of HGTV's popular shows. Christina's time in real estate has been a real boost for her net worth, and since she got married to Ant Anstead, her wealth has only grown bigger.
Apart from being married to Christina, Ant is famous for his career as a television presenter. He is best known for the automotive show titled For The Love of Cars which he co-presents with Philip Glenister. Also a car builder, designer, and artist, Ant's career achievements are often compared with that of his wife as much as people often debate who is the wealthiest of the couple.
Christina Anstead Makes Her Money from Real Estate and TV Shows
To determine who is richer, first, we should consider how they both make money, and we will start with Christina. She began her life in real estate immediately after leaving college. That was when she met her future husband and business partner, Tarek El Moussa.
Initially, Christina and Tarek ran a real estate agency. They made profits from selling houses in the southern California area. She and her business partner enjoyed decent success. Their first investment, a $115,000 property, fetched them $34,000 in profit after they flipped it. As they flipped more houses, Christina Anstead and her then-husband nurtured their wealth while expanding their business to Nevada and Arizona.
Things took a downward turn in 2008, during the housing market crash. Christina and Tarek dealt with their share of its negatives, slashing their expenses from $6,000 per month to a mere $700. Nonetheless, the crisis gave her an alternative source of income.
Three years after the crash, Christina and Tarek made an audition tape for an episode of house flipping and submitted to HGTV. It was a shot in the dark for the then-couple, but it hit the bull's eye. Christina and Terek initially signed on for a weekly program about the ins and outs of flipping houses. A year after, the show became a mainstay of HGTV.
https://www.instagram.com/p/B5_TPr_D5zj/?utm_source=ig_web_copy_link
In the early seasons of the show, Christina and Tarek were making as much as $10,000 per episode. By the show's third season, the two of them were pulling as much as $40,000 per episode. By the time Christina got a spinoff show in 2018 titled Christina on the Coast, she was making up to $50,000 per episode.
Other ways she accumulated her wealth include partnerships with brands like FabFitFun, and making a prenatal workout video series known as Prenatal Power Yoga.
A Look at Ant Anstead's Sources of Income
While Christina Anstead has amassed her net worth primarily from TV shows and real estate, her husband Ant Anstead took a more diversified approach. A graduate of Haileybury School, he first worked as a police officer. Ant was a member of the Tactical Firearms Team in Welwyn Garden City. At the time, he was one of the youngest armed officers in the UK.
But while protecting and serving the community can be a noble venture, it doesn't make you a millionaire. After six years in the police, Ant Anstead left to begin a career as a car builder. He started making money from building and restoring cars for clients; he also built recreation cars. Cars were not the only things Ant built. In addition to that, he made pieces of art and sculpture, several of which now hang around museums and private collections all over the globe.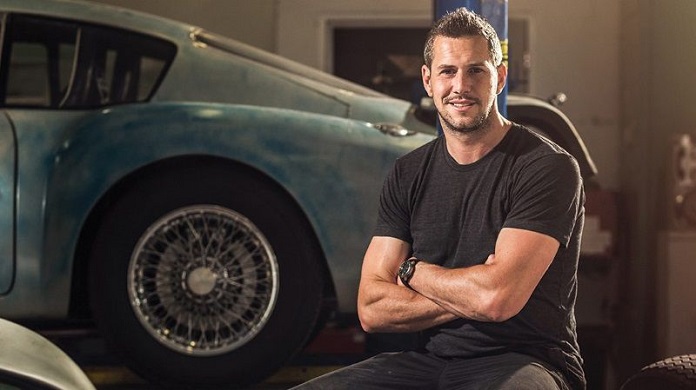 Building cars was a significant step-up in income for Ant Anstead and a substantial contributor to his net worth. But the most considerable source came in 2014. Anstead founded his TV company and began producing a TV show titled The World's Most Expensive Cars.
Since 2014, he has hosted and appeared in more than 13 shows. His most famous works are Wheeler Dealers which he began hosting in 2017 and For the Love of Cars, which he hosted between 2014 and 2015. Unfortunately, unlike his wife, details about his earnings per episode are out of reach.
Christina Anstead Is Richer Than Her Husband
Both of them made a significant portion of their wealth from television but Christina is richer with a wealth that has been estimated at a massive $12 million. She edges her husband based on the fact that she has been on television a lot longer. She also has a string of side businesses that are steady and significant income sources.
Christina Anstead also has a higher net worth than her ex-husband and business partner, Tarek El Moussa. Tarek, who started the real estate and TV journey with Christina, has a $10 million net worth. Since their divorce, he makes his money from hosting his HGTV show, Flipping 101 with Tarek El Moussa.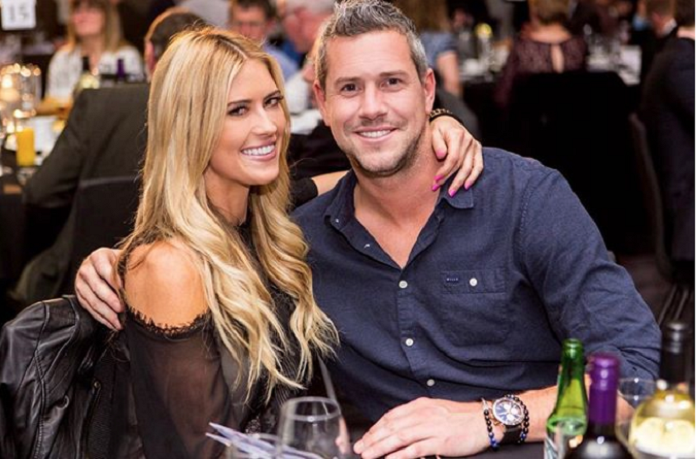 Ant Anstead is no pauper either, but his net worth of $5 million pales in comparison to Christina's $12 million. Combined, both of them have a net worth of $17 million, and it has led to some luxurious expenses by the couple.
See Also: Casey Noble – Bio, Family, Facts About Clay Matthews III's Wife
How The Couple Spend Their Money
When you have a combined net worth of $17 million, you can be forgiven for spending lavishly. That is what Christina and Ant have done, starting with the purchase of a $4.1 million home in 2018. And when your wife is an interior designer, your expenses can't be limited to the purchase.
Christina and Ant also spent a significant sum to remodel the backyard of their Newport Beach home. She turned the backyard into a water park, which undoubtedly cost a considerable amount of money.
https://www.instagram.com/p/BuJk5slj2b3/?utm_source=ig_web_copy_link
Her husband is the car guy, but Christina also owns a luxury vehicle of her own. She has a sleek white modern Range Rover bought from JSTAR Motors. Combined with vacation expenses and raising four children in their blended family, the picture of how Christina and Ant Anstead spend their money is quite clear.