The Australian Hollywood star Chris Hemsworth ranked 2nd on the 2019 Forbes List of highest-paid actors in the world, having earned $76.4 million between June 1, 2018, and June 1, 2019. He came behind only Dwayne Johnson who earned $89.4 million in the same time frame and ahead of other A-list actors like Robert Downey Jr and Jackie Chan. As a result, Chris Hemsworth's net worth has become one of the most trending topics, particularly since he played Thor.
The actor was born as Christopher Hemsworth on August 11, 1983. His birth and much of his upbringing took place in the Australian city of Melbourne, Victoria. Then, he also spent considerable time with his family in the Northern remote areas of Bulman in the Australian Outback. Thus, these childhood experiences shaped him and helped him to embrace a wide range of both city and country lifestyle. In trying to find out the actor's net worth, we realize how much these childhood experiences have obviously contributed a great deal to the horizon that eventually made him who he is today.
If the environment of Chris Hemsworth's upbringing was diverse, even more, is his ancestral background. His maternal grandfather was a Dutch settler in Australia while his maternal grandmother descended from Ireland and he has his roots traced further to Germany, England, and Scotland.
Chris Hemsworth's Portrayal Of Thor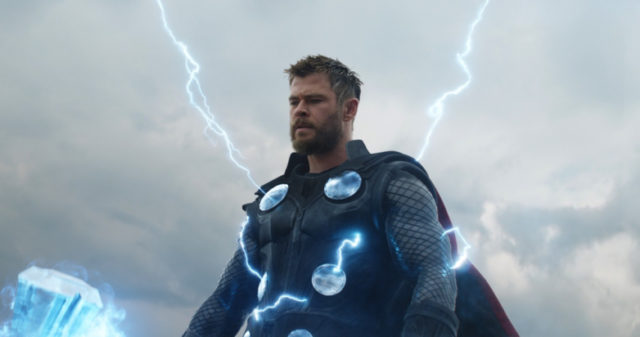 The actor has had a thriving career that kicked off in his home country of Australia way back in 2004 with the role of 'Kim Hyde' in a soap opera named Home And Away (which had been airing on the Australian TV Channel Seven Network since 1988). After that role ended in 2007, he moved over to Hollywood where he debuted with a minor role of 'George Kirk' in the 2009 sci-fi action film Star Trek. Since then, the Aussie actor has filled no less than 25 Hollywood roles across the board (film, TV, and video game) including the role of 'Thor'. Among these are at least eight starring roles. But why is his portrayal of 'Thor' taken as a special case here? It is because it has had a direct bearing on his net worth today.
Alongside other famous characters like Spider-Man, Iron Man, Hulk, and Captain America, Thor is a Marvel Cinematic Universe (MCU) superhero that is based on a Marvel Comics character of the same name. More fully rendered as 'Thor Ordinson', the character is an alien who is part of a super-civilization that is beyond anything imaginable on Earth (known as the civilization of the Asgardians). The Asgardian level of advancement in science makes them so powerful that they appear as gods to the inhabitants of the Earth. But with his special ability to travel across the Universe, Thor is able to enter the Earth realms where he astounds humanity with his sciences – which appears as magic to humanity. Thus, he is known on Earth as 'God of Thunder'.
So far, Chris has portrayed the role in 8 films which include Thor and Avengers in 2011; Thor: The Dark World (2013), Avengers: Age of Ultron (2015); Doctor Strange (2016); Thor Ragnarok and Avengers: Infinity War in 2017, and Avengers: Endgame (2019). It is thanks to this Thor role, that Chris Hemsworth now boasts of a massive net worth which he currently enjoys.
According to Business Insider reports, Chris started on the role with a meager $150,000 pay in 2011. However, since Thor: Ragnarok in 2017, he has been earning $15 million per film plus a percentage of the profits. This means that he earned $150,000 in five films (amounting to $750,000) and then, $15 million in 3 films which adds up to $45,750,000 base salary earned from the franchise so far. Of course, this is besides his share of the profits in the last 3 of the films. Also, let's take note of the fact that the given figures are pre-tax.
See Also: Gina Holden: Who is She? 6 Facts About The Canadian Actress
How Much Is Chris Hemsworth Net Worth Now?
Chris Hemsworth's net worth is currently estimated to be $130 million which includes figures from his last 'Thor' role in Avengers: Endgame where he earned his usual $15 million as base salary plus a percentage of the $700 million profit that accrued from the film. Although we do not know the exact amount that he earned as a percentage of the profit, an arithmetic on the above figures, reveals that just his base salary from Avengers: Endgame accounts for 11.5% of his net worth which gives us an idea of how much he has his portrayal of 'Thor' to thank for his entire net worth.

Fact Check: We strive for accuracy and fairness. If you see something that needs updating,