When it comes to successful actors in Hollywood, there is an endless list of names who have done very well for themselves, both from a critical perspective to the commercial performance of their films and TV shows. At the very top of that list would be Chris Evans, who is famously known for playing Steve Rogers, aka Captain America in the Marvel Cinematic Universe. Chris Evans' role in the franchise, along with a sprawling list of other films, has earned him an excellent net worth.
As one of Hollywood's richest and most successful actors, we discuss everything you need to know about Chris Evans' net worth.
What is Chris Evans' Net Worth?
According to Celebrity Net Worth, the platform known for tracking the wealth of celebrities across the globe, Chris Evans has a humungous net worth of $70 million. He has achieved his net worth from more than two decades, appearing in varying types of movies, from independent productions to superhero blockbusters. He has forged a career that has not only given him an abundance of wealth but expanded his creative expression.
His first onscreen appearance was in a short film, an educational video titled Biodiversity: Wild About Life! in 1997. He did not appear in a movie or TV show again until 2000 when he made his debut appearance in a scripted drama as Cary Boston in the show, Opposite Sex.
Following his appearance on the show, his career took off, and he began to appear in a series of films and TV shows, building up his net worth in the process. He appeared in films like Not Another Teen Movie, The Newcomers, Cellular, The Perfect Score.
Before he began starring in the Marvel Cinematic Universe as Steve Rogers, he made his first appearance in a superhero movie in 2005, playing Johnny Storm in the critically panned, Fantastic Four. At the time, Chris Evans was finding his place in the industry and hadn't reached mainstream popularity yet.
He reprised his role in the sequel of the superhero film, and appeared in a couple of romantic comedies, until 2011, when his luck changed, and he got his breakthrough as an international star when he was cast as Captain America in the MCU. His first film in the role was Captain America: The First Avenger.
Since starring in the 2011 film, he has played the character in ten other movies, three of which were cameo roles. In between his stint as Captain America, he appeared in several films like Gifted, Playing It Cool, Before We Go, and Snowpiercer.
Chris Evans' $70 million net worth has come from his increasing earnings as his popularity grew as he became a box office juggernaut. His movies have made more than $11 billion at the global box office, with at least $9 billion coming from films where he has been a part of a lead ensemble. In a leading role, his movies have fetched almost a billion dollars (at $871 million).
He made $13.5 million in 2015, four years after he debuted in the MCU, and in 2017, he made $18 million. His earnings ballooned to $43.5 million in 2019 following the release of the major blockbuster, Avengers Endgame, where he played the role of Captain America for the last time.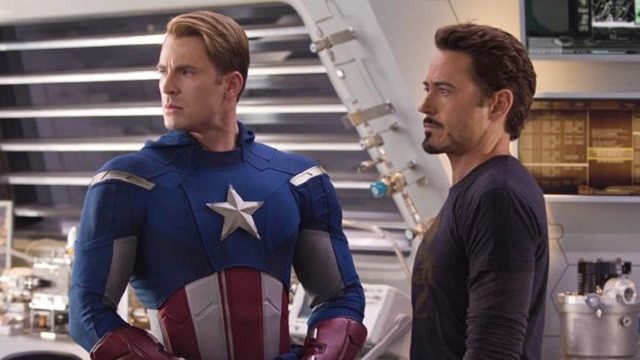 Aside from his earnings in salary as an actor, Chris Evans has also earned his $70 million net worth via behind the scenes roles as a producer and director. He has produced two films Before We Go and Playing It Cool and a show, Defending Jacob. He directed Before We Go, although it was not as much of a box office success as his other projects.
Movies That Made Him the Most Money
A majority of the films that made Chris Evans the most money and contributed to his net worth are his MCU movies. Although he earned $300,000 for his first appearance in the franchise, his popularity and status as one of the most prominent faces of the franchise helped him command a high salary later on.
See Also: What is Robert Downey Jr's Net Worth, How Much Does He Make Per Movie
He earned $2.5 million for The Avengers, $6.9 million for Avengers: Age of Ultron, $15 million each for Captain America: Civil War, Avengers Infinity War, and Avengers Endgame. For the latter two, Chris Evans reportedly earned more in back end deals for the profit of the films, both of which earned more than $5 billion at the global box office.
Considering Chris Evans gave up his shield to pursue a career as a movie director, his successes behind the camera would result in a further increase in his net worth in the near future.