Cher is an American singer and actress dubbed by fans as the Goddess of Pop. She is a legend by many standards and arguably one of the most versatile artists in the entertainment industry.
With all the milestones under her belt, the deep contralto vocalist isn't showing any signs of slowing down. As of 2017, she continues to tour, play residency gigs, star in and even produce her own movies and Broadway projects. Retirement what?!
Cher's Bio
She was born Cherilyn Sarkisian on May 20, 1946, in El Centro, California. She had quite a troubled childhood. Her parents divorced when she was just 9 months old. Due to her mum's subsequent marriages and divorces, Cher moved often, living in New York and Texas. Her mum who worked as a waitress and actress barely made enough to fend for her basic needs. The situation got so bad that her mum once checked her into an orphanage home where she lived for weeks.
In high school, Cher developed a passion first for film and then music. As a result, she organized and performed in numerous school plays while idolizing actress Audrey Hepburn. Her only dream was to one day become famous and not even dyslexia that plagued her at the time could stop her.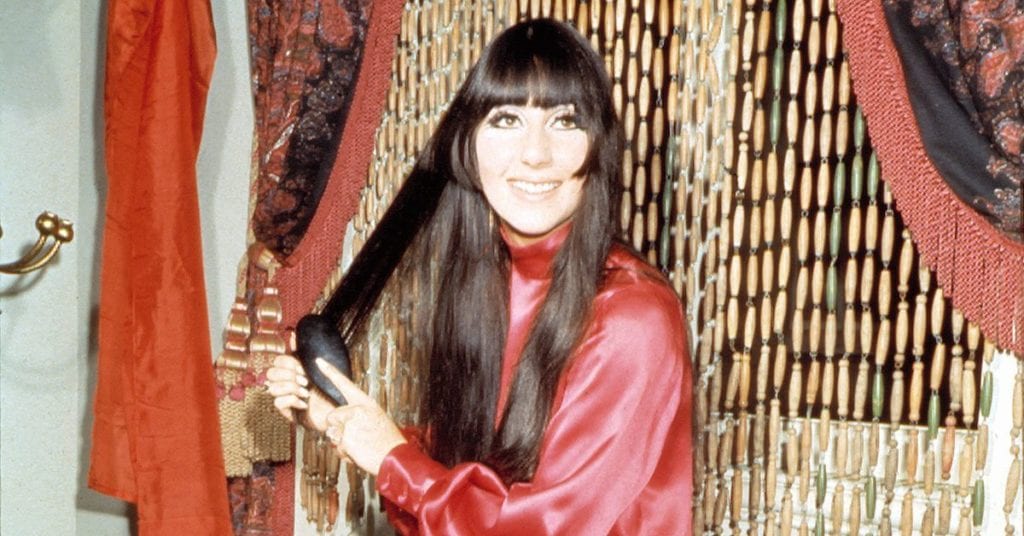 She dropped out of high school at the age of 16 and moved to LA to pursue her dreams. She took acting classes and in the night danced at clubs. She then met performer Sonny Bono and became friends and later lovers. They began doing music together as Caesar & Cleo and then as Sonny & Cher.
By 1965, they landed their big break with their song I Got You Babe which became a massive hit. It reached #1 on the American and British charts. Subsequently, Cher's solo career was launched with Sonny as her manager. Her debut solo album The Sonny Side of Cher (1966) spawned another massive hit single Bang Bang (My Baby Shot Me Down) which became her first million-seller song.
See Also: Barbra Streisand Husband, Son, Children, Wiki, House
Within the space of two years, (1965 – 1967), Sonny & Cher had sold over 40 million records globally. They also became known for their elaborate outfits which established them as fashion icons. Consequently, Cher began designing a clothing line.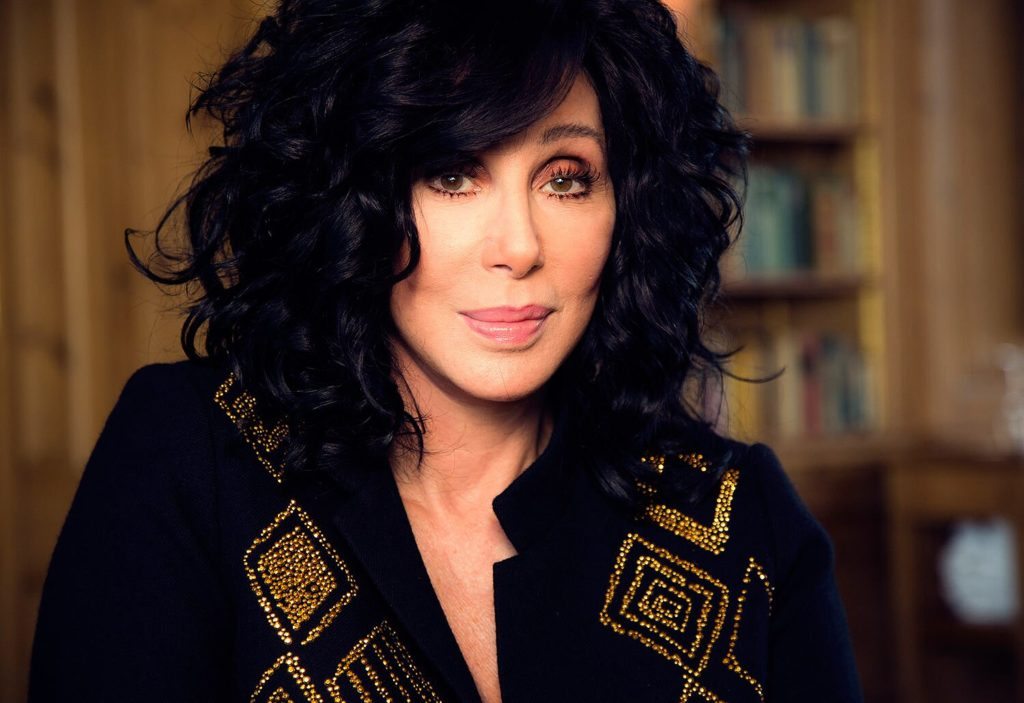 Cher suffered a brief period of career decline in the late 1960s but revived her career with a TV show in the early 1970s. Their CBS show The Sonny & Cher Comedy Hour was extremely successful enjoying a successful 3-year run with over 30 million viewers tuning in on a weekly basis. Simultaneously, she released the chart-topping singles Gypsys, Tramps & Thieves, Half-Breed, and Dark Lady.
Unfortunately, her partnership with Sonny ended with their divorce in 1975. Cher accused Sonny of cheating her out of her money. Sonny was ordered to pay her $25,000 per month for 6 months, $1,5000 for support for their child Chastity Bono (now Chaz Bono) and $41,000 for her attorney fees. Thier liquid assets were divided 50/50.
Cher then signed a $2.5 million record deal with Warner Bros. Stars (1975), her 12th studio album and first under the label was a critical and commercial success. The album became a cult classic and is regarded as one of her best works ever. Also in 1975, she married rocker Gregg Allman but the marriage which produced a child was only short-lived, ending in 1979.
See Also: Madonna Biography, Age, Children, Boyfriend, and Wiki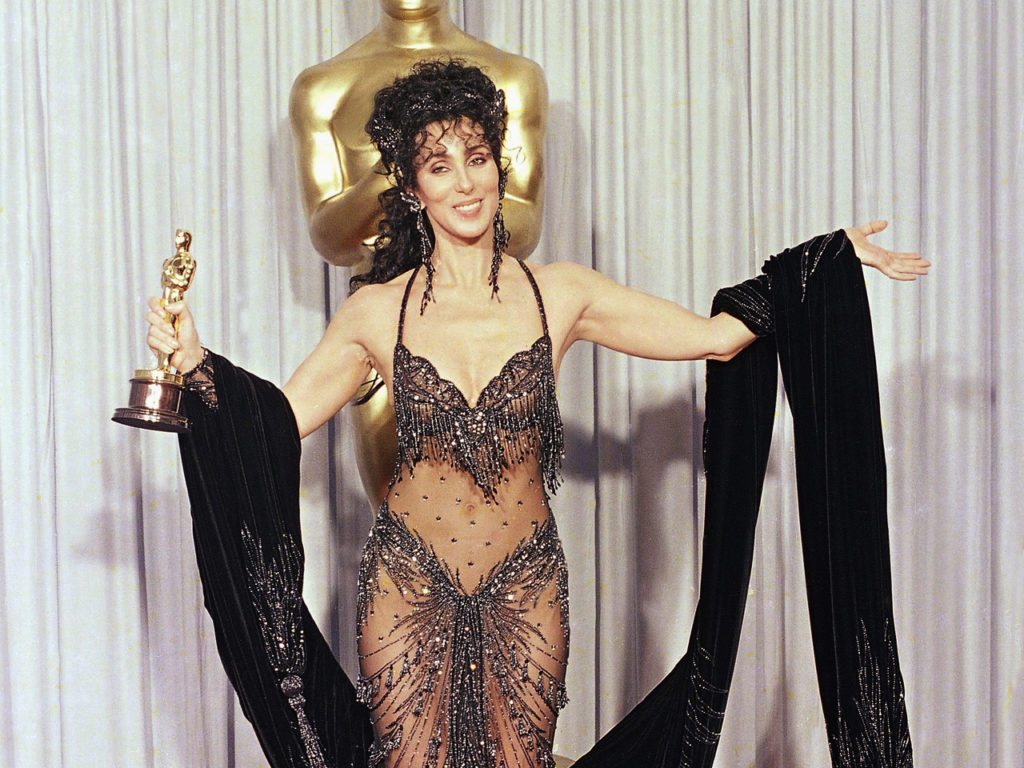 Following two failed albums with Warner Bros., Cher signed with Casablanca Records and released the hit disco album Take Me Home in 1979. Cher enjoyed a highly successful Las Vegas residency from 1980 – 1982 for which she made $300,000 per week!
She forayed into Broadway in 1982 making her debut in Come Back to the Five and Dime, Jimmy Dean, Jimmy Dean. She also starred in the film adaptation of the same title. Cher went ahead to stage a successful movie career with films like Silkwood (1983), Mask (1985), and Moonstruck (1987). For the latter, she won her first Oscar and Golden Globe Award for Best Actress. In the late 1980s, Cher was one of the most profitable actresses of the decade, earning not less than $1 million per role.
While landing movie gigs, Cher kept one foot in her music career. Her rock albums Cher (1987), Heart of Stone (1989), and Love Hurts (1991) enjoyed varying degrees of success, spawning hit singles. Her 22nd studio album Believe released in 1998, spawned a hit title-track single that became the highest-selling single of all time by a female artist in the UK. The album went on to sell over 10 million copies. She supported the album with her Do You Believe? tour which grossed $220 million ($316.29 million in 2017 dollars) becoming one of the highest-grossing tours by a female artist at the time.
Her 25th studio album, as well as her first studio album in 12 years, "Closer to the Truth", was released in 2013 to much acclaim. It debuted at #3 on the Billboard 200 to become her highest-charting solo album in the U.S.
In 1988, Cher's fragrance "Uninhibited" earned $15 million from sales. In the early 1990s when Cher couldn't keep up with her music and film gigs due to ill health, she earned $10 million from appearing in a number of infomercials.
Cher's numerous accolades include; a Grammy Award, an Emmy Award, an Academy Award, 3 Golden Globe Awards, a Cannes Film Festival Award, a special CFDA Fashion Award and many more.
A democratic supporter, Cher is vocal about her political views. She has also made huge contributions towards philanthropy. Cher is also a social rights activist who supports LGBT rights. Her daughter Chastity Bono became a lesbian at the age of 17 before undergoing transgender surgery to become a trans man renaming himself to Chaz Bono.
Cher's Net Worth
With a career that spans over 5 decades, the veteran entertainer has had her fair share of highs and lows, but ultimately, she has established herself as a timeless icon. Cher has released over 25 studio albums and sold over 100 million records, making her one of the best-selling female artists of all time. Cher's wealth as of 2017 is estimated at over $360 million.
In 2014, Billboard Magazine estimated that Cher had earned $352 million from her tours since 1990.
Here are some of her highest-grossing tours
Heart of Stone Tour (1990) – $40 million from 78 shows
Do You Believe? (1999) – $220 million from 121 shows
Living Proof: The Farewell Tour (2002 – 2005) – $260 million from 325 shows, making it one of the highest-grossing tours of all time.
Cher residency show (2008 – 2011) – Cher signed a $180 million deal to headline the Colosseum at Caesars Palace in Las Vegas for three years. She was paid $60 million per year. The show grossed $97.4 million.
Dressed to Kill Tour (2014) – $55 million from 49 shows all in North America.
Classic Cher (2017) – A residency show in Las Vegas, Nevada, and Washington D.C. As of February 2017, it had grossed $4 million from 7 shows.
She embarked on a 'Here We Go Again' tour in which she generated over $14 million in the final days of the tour and made over 100 million in 2019 alone.
Some of her highest-paying movies between the 80s and 90s include; Silkwood (1983) – $150,000, Mask (1985) – $500,000, Moonstruck (1987) – $1 million, The Witches of Eastwick (1987) $1 million, Suspect (1987) – $1 million, Mermaids (1990) $4 million.
Does Cher Have Kids?
The veteran entertainer has two children from her two marriages. Her first son with Sonny Bono, Chaz Salvatore Bono was born on 4 March 1969. The songstress also has another son – Elijah Blue Allman, from her second marriage with rock musician Gregg Allman, co-founder of The Allman Brothers Band.
While it appears Cher didn't give birth to a daughter, her older child, Chaz Bono who was born Chastity Bono used to be a girl. She first came out as a lesbian at age 17. After battling with mixed feelings, Cher accepted Chaz's sexual orientation. She went on to become one of the most vocal advocates and activists in support of the LGBT community.
Apparently, coming out as a lesbian wasn't enough for Cher's daughter who probably felt trapped in her own body. Thus, on June 11, 2009, Chaz came out as a transgender man. The process of transitioning from female to male was legally finalized on May 6, 2010.
Plastic Surgery
Looking at Cher's recent pictures, one would wonder if she's truly in her 70s. Her face has some youthful features that are not expected of a woman at her age. Also, her skin looks relatively smoother and fresh with her frown lines not as conspicuous as they are supposed to be. In fact, she's just too youthful for a septuagenarian.
Well, in case you are still wondering where she got the ageless looks from, it wasn't handed down by her ancestors. Cher has gone under the knife several times to maintain her gorgeous appearance. From Botox to facelifts, the singer has had it all and is ready to do more if the need arises.
She once opened up about her botched breast surgery which apparently didn't stop her from going under the knife again. Some of Cher's plastic surgery procedures include; brow lift, face lift, botox treatment, blepharoplasty, and rhinoplasty.
Death Rumor
Just like most celebrities, Cher has had her fair share of death rumors. In 2012, a fabricated tweet suggesting the star's death gained steam on social media. At the time, a Twitter user, falsely attributing CNN claimed the singer had died at her Malibu home. The fuss it created got more intense when Kim Kardashian responded to the tweet, wondering if it's true. Her millions of followers on the platform reacted, thus, spreading the hoax like wildfire.
Regardless, the ageless star is still alive and really looks good for a septuagenarian.