Anyone who is a fan of the joyful art of dancing or happens to have caught an episode or two of the ninth season of So You Think You Can Dance will be familiar with Witney Carson. She is a prolific dancer who has not only impressed viewers and fans of the performance art with her talent but also gotten award nominations for it. However, not many can say they are familiar with her husband, Carson McAllister.
The tall, handsome eye candy often seen beside the professional dancer has been a regular fixture on red carpets and major Hollywood events. Yet, in more than four years since he became her husband, he continues to maintain a healthy distance from the spotlight, leaving it all to his wife. We take a closer look at the life of one of Hollywood's most reclusive husbands.
Carson Macallister is a Mormon
Carson McAllister is a native of Utah and was born on the 29th of June 1993 in American Fork to parents Kevin McAllister and Jill Johnson-Carson. He is one of the four children his parents had with his siblings being two sisters named Cassidy and Kelcie and a brother whose name is unknown.
Carson McAllister attended American Fork High School, where he not only acquired basic education and the foundation for a successful life but also met Witney Carson.
Following graduation from high school, Carson McAllister went on a mission with his church, The Church of Jesus Christ of Latter-Day Saints, to Romania for two years. Upon his return, he continued his education at Southern Utah University, where he studied business. After his higher education, Carson McAllister went into business with his father, the kind of which is unknown at this time. Whatever the business might be, it appears to have been profitable, seeing as Carson has been able to build a net worth up to $400,000.
Another piece in the scattered puzzle that makes up our picture of Carson McAllister's life is that he lost his father on the 9th of March, 2018, to pancreatic cancer. The unfortunate incident happened three months after the second anniversary of his marriage to the love of his life, Witney Carson.
His Wife is One of DWTS's Most Popular Dancers
Outside of being the tall and handsome husband of the super dancer, Witney Carson, not much can be said of Carson McAllister's life as a professional. Even at over 60,000 followers on his Instagram account, he doesn't have as much popularity as his wife.
His wife, Witney Carson, on the other hand, is one of the most famous dancers on Dancing With the Stars. Also a native of American Fork, Utah, she began her dancing career at the age of three and auditioned for So You Think You Can Dance at 18.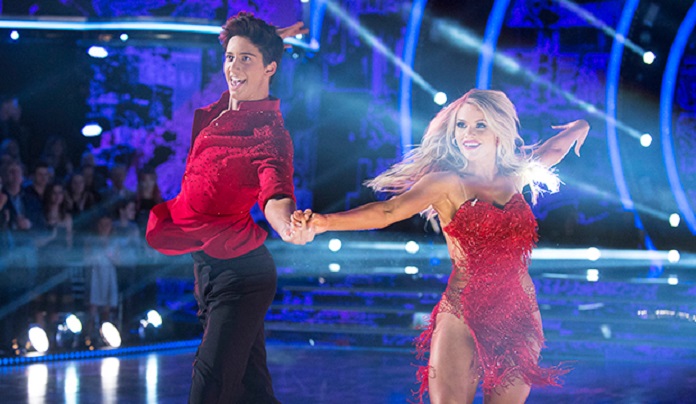 She joined the Dancing with the Stars crew in March 2013 as a troupe dancer before she got promoted to a professional dancer in the following year. Known majorly for Latin ballroom dancing, Carson McAllister's wife has won one season of DWTS, finished second twice, and in the top five seven times.
Beyond her work on So You Think You Can Dance and DWTS, Witney Carson has also appeared on Dancin': It's On!, and hosted Catch 21. In addition to her dancing successes, she also has two award nominations from Primetime Emmy Awards and Industry Dance Awards.
McAllister's Love Story with Witney Carson Began in High School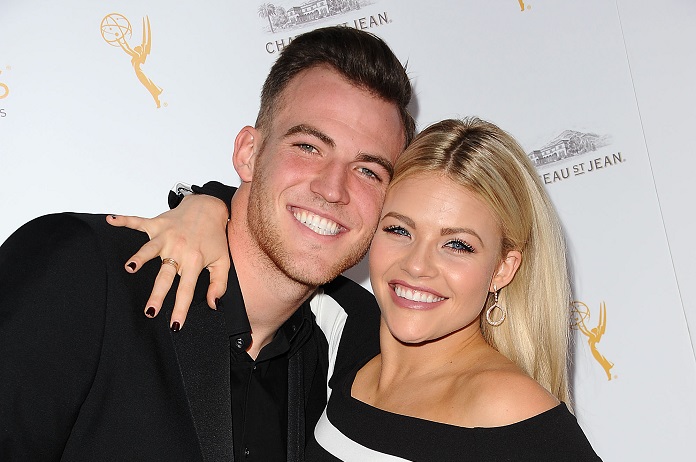 For the bad rap that love often gets from those who have had bad experiences about it, there are still plenty of people who have experienced it in its purest form. Carson McAllister and Witney Carson can consider themselves two lucky people who have chosen to love and support each other for the rest of their lives.
The love story between Carson and Witney began in high school. They met for the first time in 7th grade but did not form a close bond until their senior year. You don't often hear the real-life version of high school sweethearts that film studios release every year, especially in Hollywood itself, but that has been the story of Carson and Witney.
While they had to attend separate colleges and a mission trip to Romania forced them into the struggles of a long-distance relationship, their love withstood the test, and they eventually got married on the 1st of January, 2016 after getting engaged in October 2015.
The marriage was held at Carson McAllister's church, The Church of Jesus Christ of Latter-Day Saints at Salt Lake City. It was a private ceremony that had over 100 guests present to celebrate their love. Among the couple's impressive guest list were fellow Dancing with the Stars stars, Emma Slater, Jenna Johnson, and Brittany Cherry. After they got married, Witney Carson adopted her husband's full name. Her legal name now is Witney Capri Carson McAllister.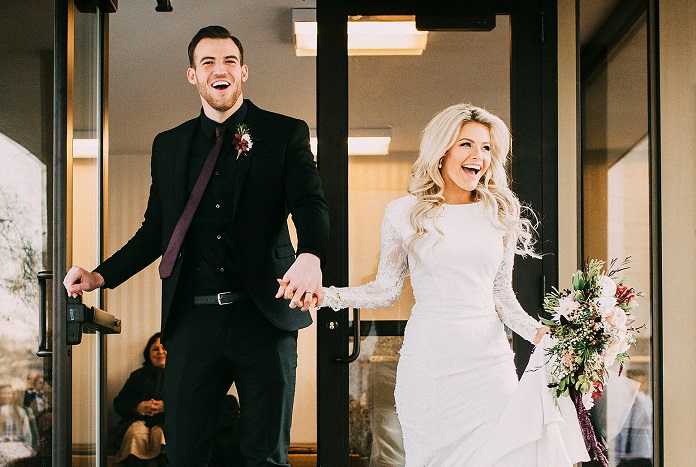 Since 2016, the couple has remained in love with each other, taking every opportunity to profess their affection for each other on social media. Carson McAllister and Witney Carson do not have a child yet, but that might change in a not so distant future. Witney, in an interview with Entertainment Tonight in 2019, acknowledged that the couple is getting 'baby hungry.'
Carson McAllister is Impressively Tall
A glance at a picture of McAllister with Witney Carson shows he is a tall man who could have been a professional basketball player if he wanted to, at least from a physical standpoint. He stands at a height of 6 feet 5 inches. In comparison, his wife has a height of 5 feet 3 inches. Their height discrepancy has been the making of some funny red carpet and social media pictures over the years.
Carson McAllister may not be a fitness junkie, but he possesses a fit and athletic body, complete with dark brown eyes and hair of the same colour.